*This post is sponsored by Preply. However, all opinions are my own. 
Preply is an online tutoring company to learn another language I discovered when I was looking for Spanish teachers after my trip to Guatemala to start dipping my toes more into traveling to Central America and embracing the culture. After finding Preply, I chose to start taking Spanish lessons and I must say the journey has been incredible.
In this post I'll share with you my honest Preply review, in which I'll talk about how it works, the process to find a tutor, book your lessons, as well useful facts to help you see the complete picture of Preply.

Let's get to know the world's best e-learning platform and why you should be using Preply.
This article may contain affiliate / compensated links. For full information, please see our disclosure here.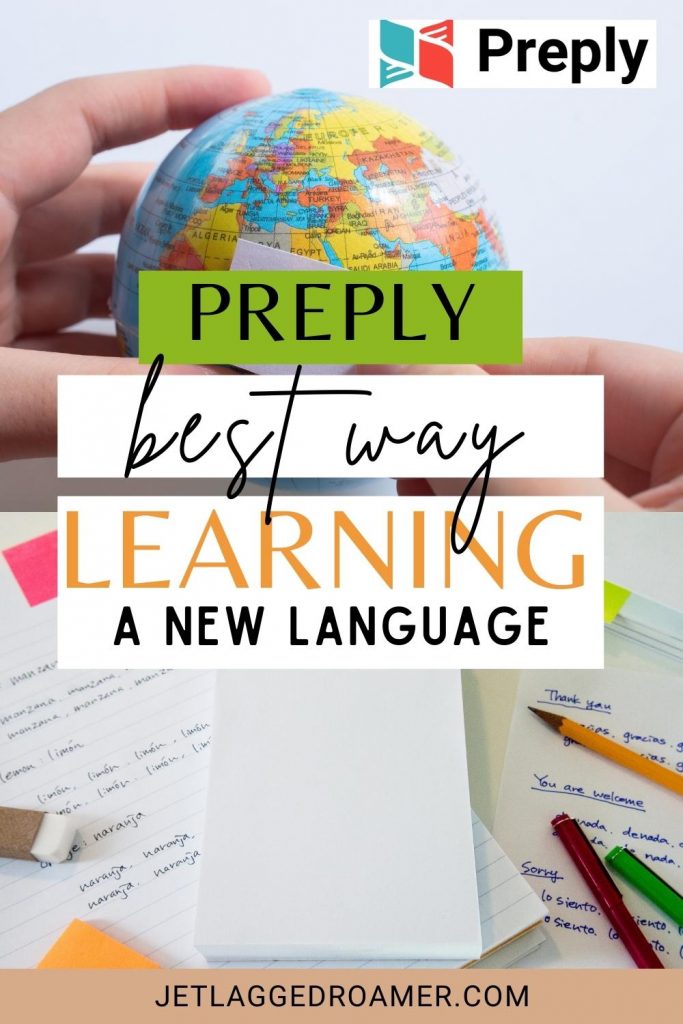 What is Preply

Preply is an e-learning platform and app that connects over 140,000 tutors that teach about 50 different languages in more than 200 countries around the world. The Preply website launched in 2012 with the core idea of taking learning to the doorsteps of everyone interested, meaning that their language-learning dream could be achieved at a fast, easy, and accessible speed.

Preply works with a three-step system, in which after you create an account you search for the best tutor in a broad catalog of over 12,000 Preply tutors (that you can filter to narrow your search and save up time, also to save up money thus you can choose your ideal tutor for the best price too), book your lessons according to your schedule and your available times (this can be done in both desktop or mobile, which is great if you don't count with a computer in the moment of booking) and finally, once your class is set to begin, you enter a virtual classroom and start learning through Preply's easy-to-use video platform.
RELATED POST: Travel Expressions And Phrases To Know
Finding a Tutor On Preply

Finding a tutor in Preply is not hard, it only took me a couple of seconds to filter my search to save up time and I quickly came across a Preply tutor that suited what I was looking for. 

You simply go to the "find tutors" section and start selecting filters such as topic you'd like to study, specialties (for example, if you want to learn a specific focus or approach to a subject such as business English, math for kids, or Italian for fashion students, among many others) and price range to show you only the Preply tutors that are within your budget (this is an incredible time-saving tool that comes in handy, so make sure to implement it!). You can also filter for nationality if you want a native tutor.
Preply tutoring is very effective and cost-efficient, thus you can always switch tutors at any moment if yours does not meet your expectations at a certain time.

Booking A Lesson On Preply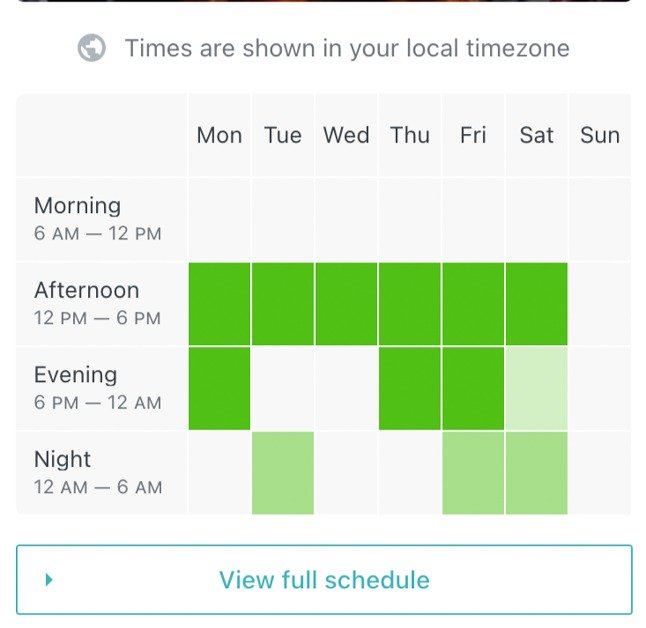 Booking a lesson on the Preply website is very simple, once you've decided on a tutor you can book a trial lesson first, with a 1-hour duration, before committing to a lesson package (defined by the number of hours you wish to attend classes per week).

To book a trial session you simply go to your tutor's profile and select that option below their statistics, reviews, and "send messages" panel. After that, select a date and time in the tutor's schedule (you'll see it in your local time zone), your learning goal to help the tutor prepare the lesson, and make your payment. If after the lesson you were not satisfied with your tutor, Preply can refund you the totality of your trial lesson payment.
RELATED POST: How To Plan A Trip Using Google Maps Trip Planner
What Are The Preply Rates
Preply rates vary depending on the language and tutor chosen, along with their years of experience, time availability, and other factors. In general, the lowest average hourly rate starts at $50, and the price can range from $1-$100.

Only after you've taken a trial lesson with a tutor you can purchase a lesson package which, if you're not satisfied with your trial lesson, Preply can give you another one free to use on a different tutor to help you find the best for you.

It is important to analyze a tutor's profile and credentials, if displayed, to help you decide if the price they're charging will provide you with a top-class learning experience. Higher price doesn't always mean superior quality, so make sure to spend some time researching at least two or three different tutors before purchasing anything.
Opportunties Using Preply

Preply tutoring has many advantages that here I'll share with you in the form of a list to make things easier. Overall, the pros of using Preply have to do with affordable prices, flexible schedules, and a broad catalog of teachers and languages to choose from.

Benefits Of Using Preply:
Offers many languages to learn apart from the well-known most platforms offer.
Easy tutoring search and filtering options to help you save up time and money while taking lessons with a qualified teacher.
You can choose your own lesson times according to your schedule and availability.
Money-back guarantee for your trial lesson if you're not satisfied with your tutor.
Broad catalog of tutors with different credentials, years of experience, courses, and other great qualities to look for in a teacher.
RELATED POST: How To Pack Your Carry On For Long Flights
My Preply Website Review 
Being a lover of learning different languages, I have tried many applications and online tutoring websites over the years. My experience with Preply exceeded my expectations compared to other resources I have used when learning another language. Let me tell you why I am glad I came across Preply. 

Preply offers a wide variety of languages you can select from that aren't offered from other similar sources. What is even more impressive about using Preply, is the ability to select a tutor from a preferred country. For instance, going into this I knew there would be different dialects of Spanish. I  was able to select a tutor from Spain, Colombia, Venezuela, or even Mexico. You can actually learn your desired language from a local! 

Scheduling my appointment on Preply was very easy. I did not have issues as there were many options available to find a convenient time for tutoring sessions. There are plenty of Preply tutors available from 6 AM to the following morning. So shouldn't run into any issues finding a time in your schedule. 
After booking my first session, my Preply tutor messaged me on the platform with a warm greeting and even wanted to ask about my goals prior to the meeting.

All tutoring sessions occur on your Preply account. Expect to be immediately immersed in the language in your first session.  I always left sessions with new vocabulary and was able to speak new phrases. My Preply tutor even messaged me all my assignments to review following sessions. I found this extremely helpful so I could review our lessons every day. 

Your Preply tutor is available for questions following sessions. You can message them by logging into your account on the website. 

Also,  since Preply is on an electronic platform you would expect some technical issues to occur. But, all my sessions went very smoothly and without interruptions. 

Learning another language can be quite expensive, especially with a private tutor. Another reason I enjoy Preply, is their one-on-one services are at a very affordable price that's not available at other companies. So I am assured I can continue learning Spanish at a price that doesn't break my bank account. 

My overall experience with Preply has been extremely pleasant. I highly recommend using Preply if you are looking to learn another language
RELATED POST: Idioms About Travel
Preply Review Conclusion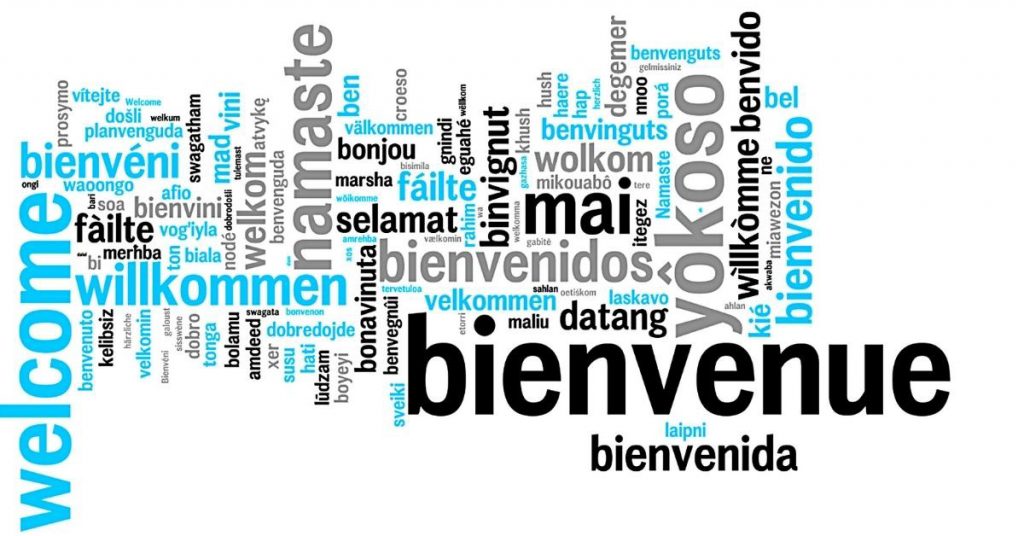 This Preply review talked about how the platform works, how to find a tutor and book your lessons as well as general pros and cons to help you determine if this website suits your needs and what you're looking for.

All in all, Preply is one of the best and most chosen e-learning platforms on the internet available at the moment, in which you can find excellent tutors for the subject or language you want at a convenient and affordable price.
Start learning another language today and get 50% off your first Preply session right here!

Like this post on my Preply review for learning a language? Share it with others or pin it for later!