Havana is a beautiful colonial city filled with history, the fragrance of Cuban cigars, stiff mojitos, colorful buildings, and unique alleyways worth strolling. There are many things to do in Havana, Cuba you won't want to miss. 
For a complete Cuban experience follow this list of the top Havana attractions to see during your visit. 
This article may contain affiliate / compensated links. For full information, please see our disclosure here.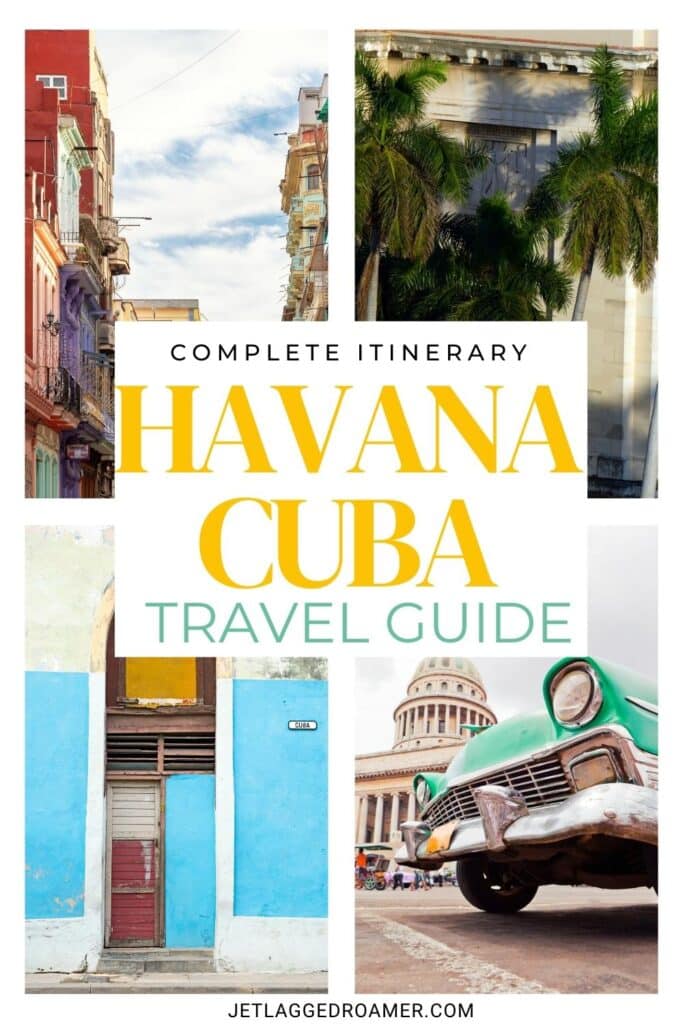 Related posts:
Things To Do In Havana, Cuba
Time to get started with these top things to do in Havana, Cuba for your trip. Let's begin with these Havana attractions so you can get started planning your adventures.
Tour Havana In A Vintage Car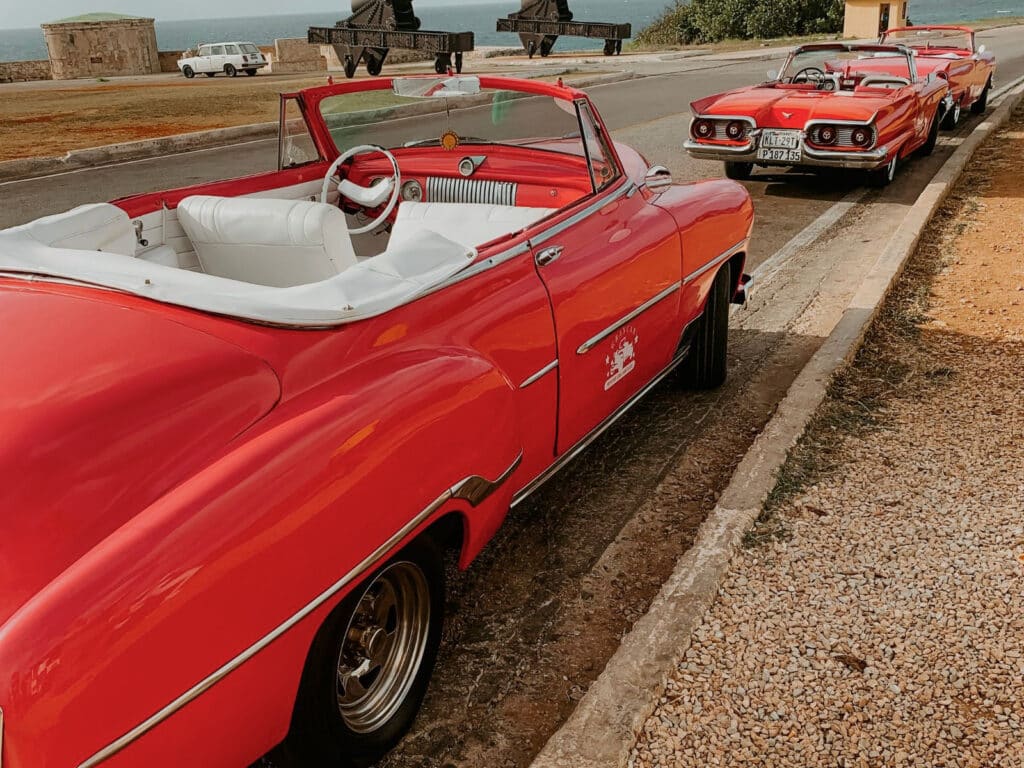 The number one thing to do in Havana, Cuba is to tour around in a vintage car. Cuba is known for their incredible classic car models and it's a fun way to explore the city. 
Learn To Salsa
If you're looking to learn salsa, there's no better place to do it than in Havana. There are many different places to visit in Havana where you can learn salsa, and even for free.
Get Sunkissed At Playas del Este
If you're desperately looking for things to do in Havana to maximize your time there, don't forget to get sunkissed at Playas del Este. It is one of the most famous beaches and a recommended Havana tourist attraction by locals. 
Related post: Beach Quotes
Visit Castillo de Los Tres Reyes del Morro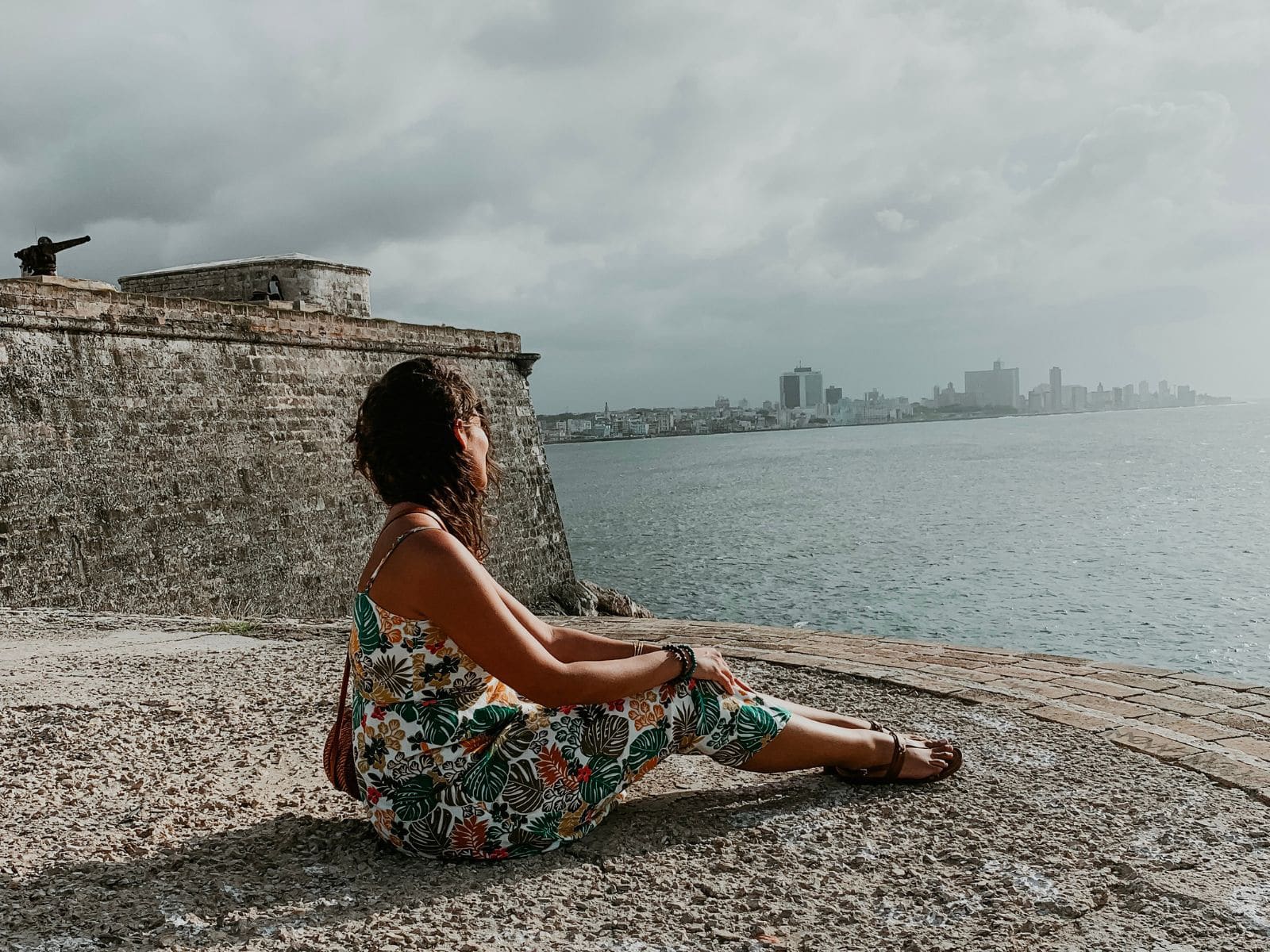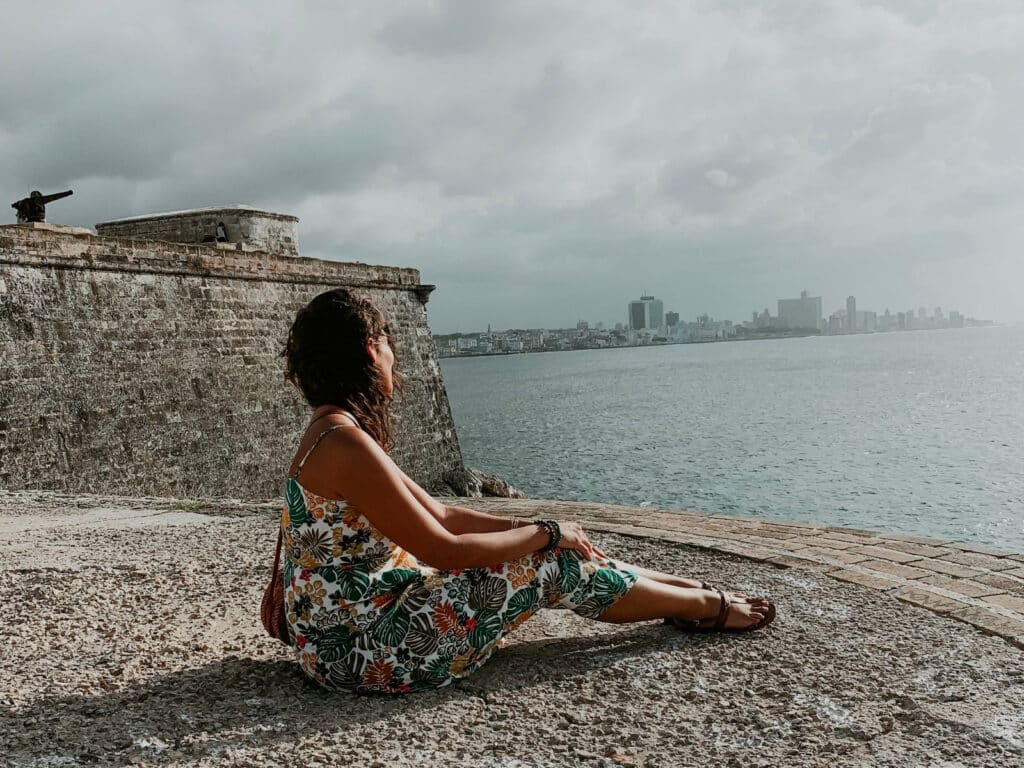 The Castillo de Los Tres Reyes Magos del Morro was built between 1589 and 1630 and it is one of the most known Havana tourist attractions that will allow you to have a panoramic view of the city.
Take A Swim At Hotel Kempinski Rooftop Pool
Who doesn't love a good rooftop pool? Hotel Kempinski's rooftop is in this list of Havana places to visit because this luxury hotel pool is worth visiting. You can enjoy stunning views of Havana from its panoramic terrace. 
Related post: Rooftop Captions
Visit Hemingway's Home
Finca Vigía is a house located in Cuba that was once Ernest Hemingway's residence. This has always been one of the best things to do in Havana, Cuba. It is a wonderful, tropical home with top-class architecture. 
Listen To Cuban Jazz At La Zorra y El Cuervo
La Zorra y El Cuervo is an excellent jazz club included in many Havana tourist attractions lists due to their incredible music and atmosphere. You can enjoy a nice drink while listening to great music all in the same place. 
Explore Old Havana (Habana Vieja)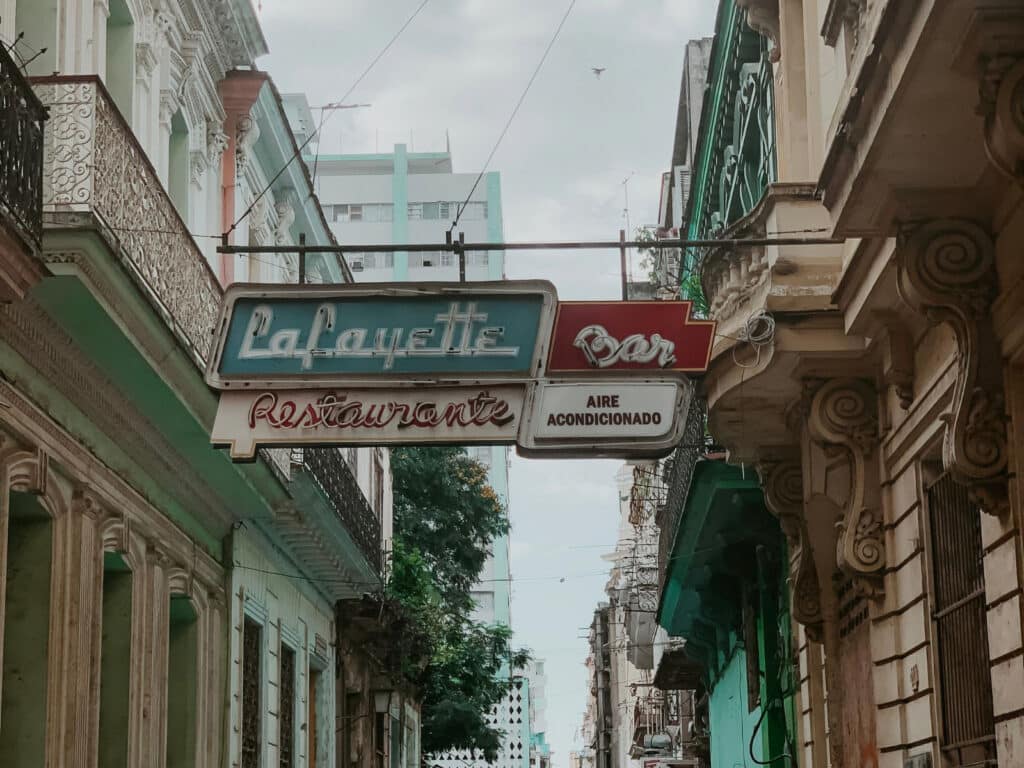 This is perhaps one of the best things to do in Havana, Cuba. Old Havana or Habana Vieja is considered a World Heritage Site by UNESCO and it is the historical center of the capital.
Peek Inside At Cámara Oscura 
Cámara Oscura is a dark room where you can see enhanced and real-time images of the city. The images are projected in the dark room, making you feel like you're inside them. It is a wonderful Havana tourist attraction you must see.
Have A Drink At La Bodeguita del Medio
La Bodeguita del Medio is one of the most famous places to visit in Havana and it is full of history, photos, and great food. The place is slightly camouflaged in the street, but thanks to their big sign you'll be able to find it.
Tour A Cuban Cigar Factory
If there's a thing to do in Havana, Cuba that you can't pass by unnoticed is definitely touring a Cuban cigar factory. You may know that Cuban cigars are some of the world's most recognized, and touring a factory will help you learn more about the process from start to finish. 
Related post: Best Places To Eat In Havana
Dance At The Cabaret Tropicana Show
The Cabaret Tropicana Show is a symbol of Cuba's nightlife, especially Havana's. It is a well-known Havana attraction that involves an incredible dance show filled with unique choreography and extravagant costumes. 
Road Trip To Viñales Tobacco Fields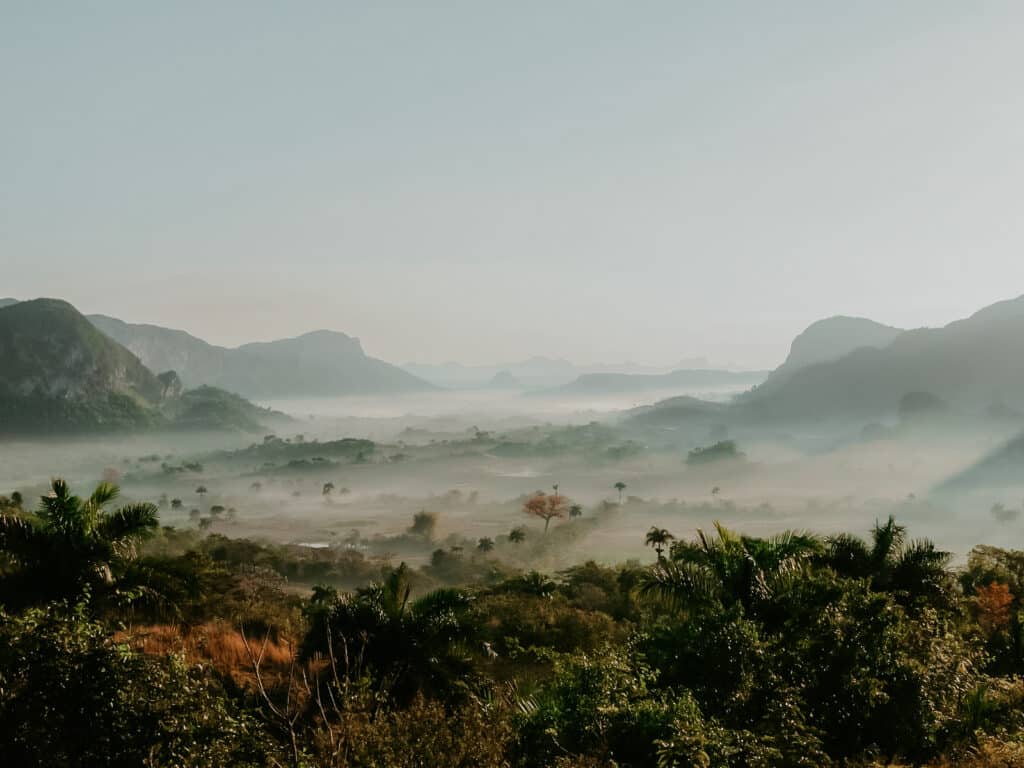 Viñales is one of the places to visit in Havana where famous tobacco fields are located. They are the center of one of the world's best cigars. These are long extensions of land with many tobacco plants ready to be harvested or just beginning to grow. This will depend on the time of the year when you visit Havana. 
Tour Fusterlandia
Another great thing to do in Havana, Cuba is tour Fusterlandia. This is a well-known small neighborhood filled with art made by artist José Fuster. Here, you can find unique mosaics, art pieces, murals, and more. 
Try Guarapo
Guarapo is a typical Cuban drink made out of juice extracted from sugar cane. It is a sweet drink that has a great taste, so you should definitely try it. There are many Havana places to visit where you can try Guarapo.
Drink A Famous Mojito At Hotel Nacional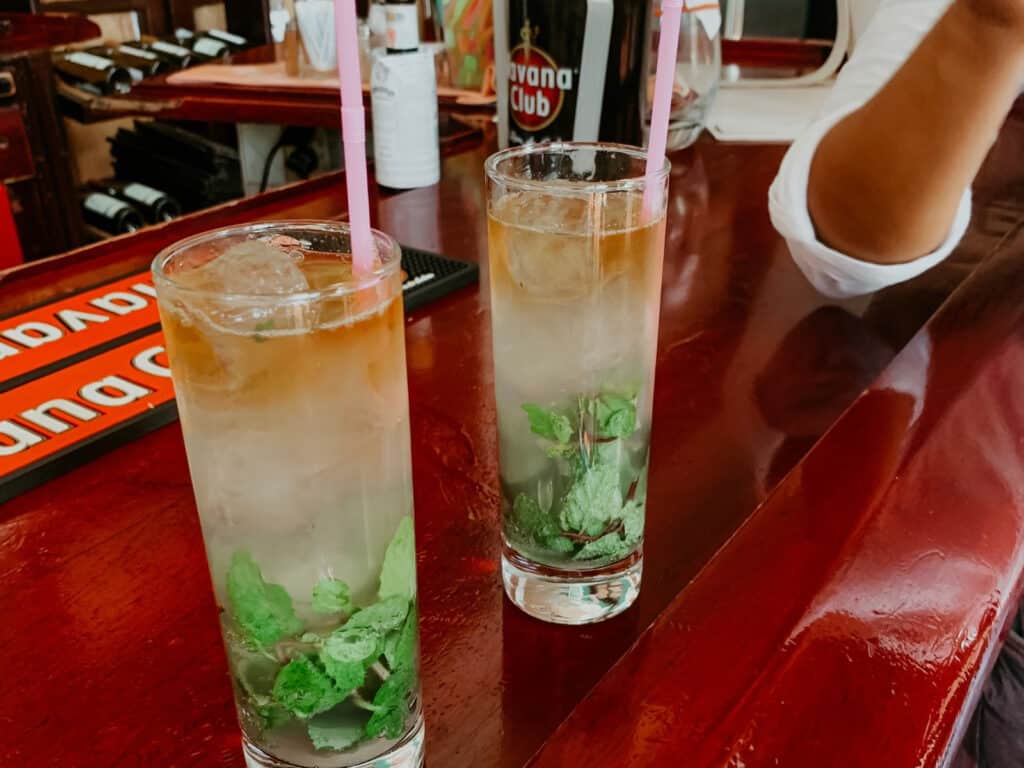 The Hotel Nacional de Cuba, or Cuba's National Hotel, is home to the Mojito since it is where the famous drink was invented around the 1930s. What makes the mojitos here unique are they are a mixture of both light and dark rum.
You don't need to stay at the hotel to visit the bar, therefore you can drink a famous mojito on a budget. 
Salsa Dance At Buena Vista Social
A well-known social club in Cuba, home of one of the most recommended things to do in Havana, Cuba. You can learn and watch salsa danced by some of the country's best dancers, and of course, join them.
Watch Ballet At Gran Teatro de La Habana
Home of Cuba's national ballet, the Gran Teatro de La Habana offers regular ballet shows depending on the time of the year. The busiest times are around Christmas like most ballet theaters. 
Buy Souvenirs At Almacenes de San José
If you're looking for excellent places to visit in Havana where you can find incredible souvenirs, Almacenes de San José is the best place to go. You can find great ceramic pieces, leather accessories, and other artisanal souvenirs at affordable prices. 
Related post: Souviner Ideas
Stroll The Malecón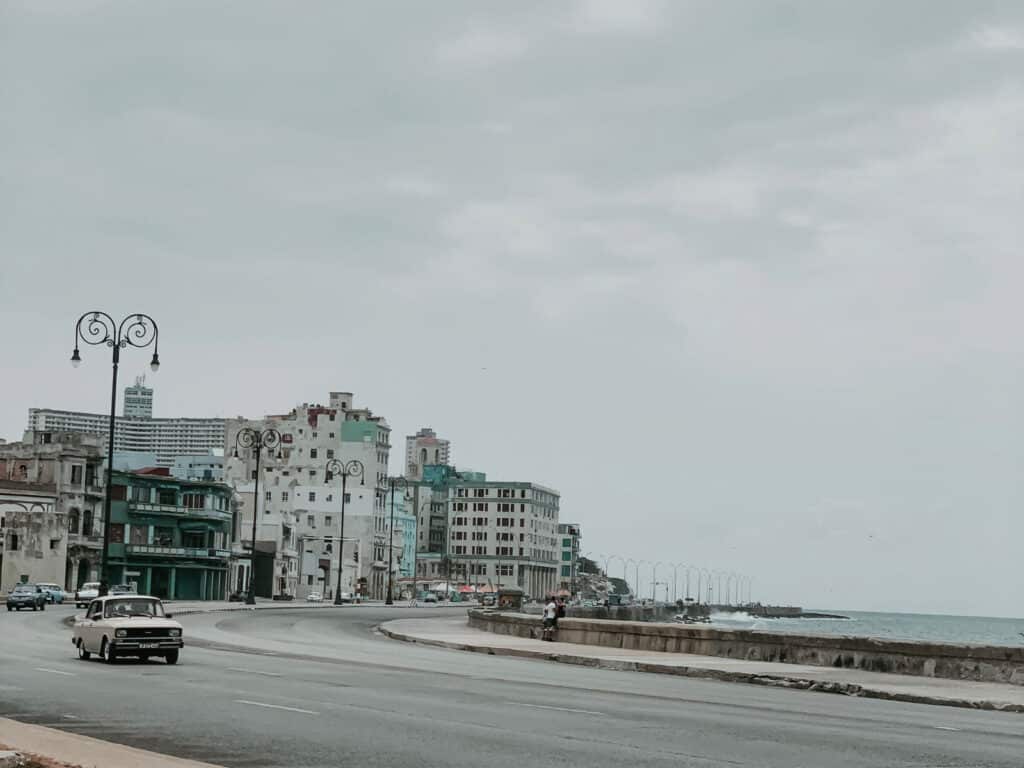 Take a long stroll along the 8-kilometer seawall Malecon or 'the living room' as the locals call this popular spot. It's an incredible place to visit in Havana and where many many locals go to socialize with their friends. 
Be careful walking through. Many large waves will unexpectedly crash against this wall leaving you soaking wet!
Say Hello To El Caballero de París 
José María López Lledín is known as El Caballero de Paris, and he was a famous figure that wandered around the streets of Havana and inspired many art pieces and songs by Cuban people. 
He's currently immortalized in a statue you can find in Havana. Locals say it is good luck to just pass by and say hello to him.
Grab A Daiquiri At El Floridita (Where It Was Born)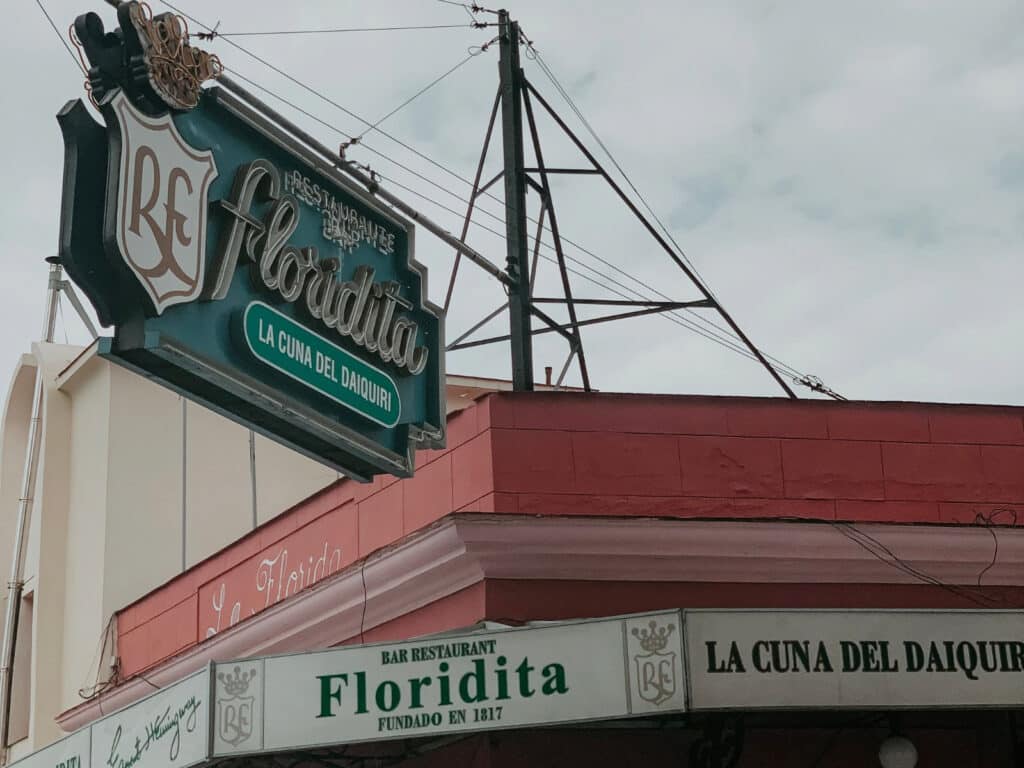 One of the fun things to do in Havana, Cuba, is visit Ernest Hemingway's favorite hangout,  La Floridita.  It's the birthplace to the first daiquiri!
This is a popular spot so be sure to arrive early, possibly before the doors even open. Seating can be limited, and tables fill up rather quickly. The Floridita gets extremely packed with tour groups rotating through the doors. 
Once you grab a seat, it's the perfect spot to listen to the lively jazz, dance, and sip on a daiquiri or two.
Shop On Calle Mercaderes
Calle Mercaderes is an incredible Havana tourist attraction where you can shop a wide variety of things. You can also explore different museums located on the street. 
Enjoy Cuban Art At Museo Nacional de Bellas Artes
The Museo Nacional de Bellas Artes is home to Cuba's most renewed art pieces that tell the story of the country as well as show other related pieces to the public. It is a wonderful place to visit in Havana. 
Dine At La Guarida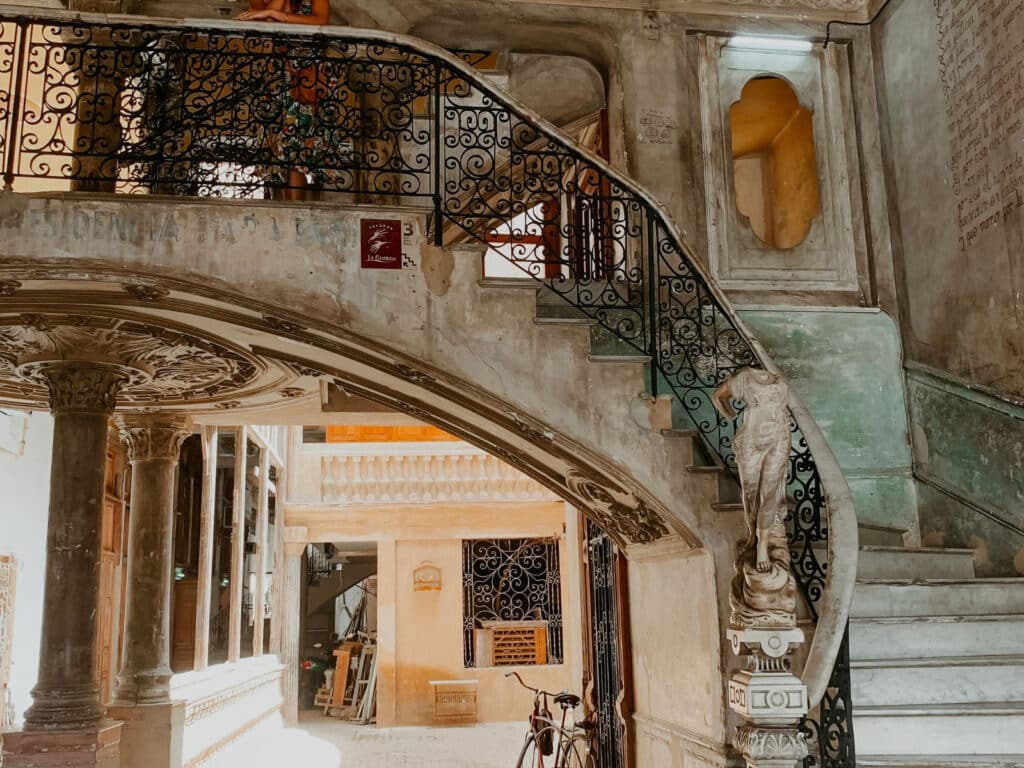 Havana's La Guarida is a prestigious restaurant with top-notch cuisine. Although the meals are on the pricey side, they are worth splurging on.
This tasty restaurant in Havana has an eclectic menu with Caribbean, Latin, and other cuisines. Definitely a Havana attraction worth checking out.
Be sure to make reservations!
Related post: Best Places To Eat In Havana
Visit The Revolution Museum
Located in Old Havana, the Revolution Museum collects historical pieces, data, and more related to the Cuban Revolution and was created on December 12 of 1959. You can learn a lot during your visit as well as take incredible pictures. 
Get Cultured At The Cuban Art Factory
If you're looking for the ultimate thing to do in Havana, Cuba, this is it. The Cuban Art Factory is an art gallery and club that is established in an old kitchen oil factory. The palace is absolutely stunning and you're assured of a great time here. 
Tour Plaza de la Revolución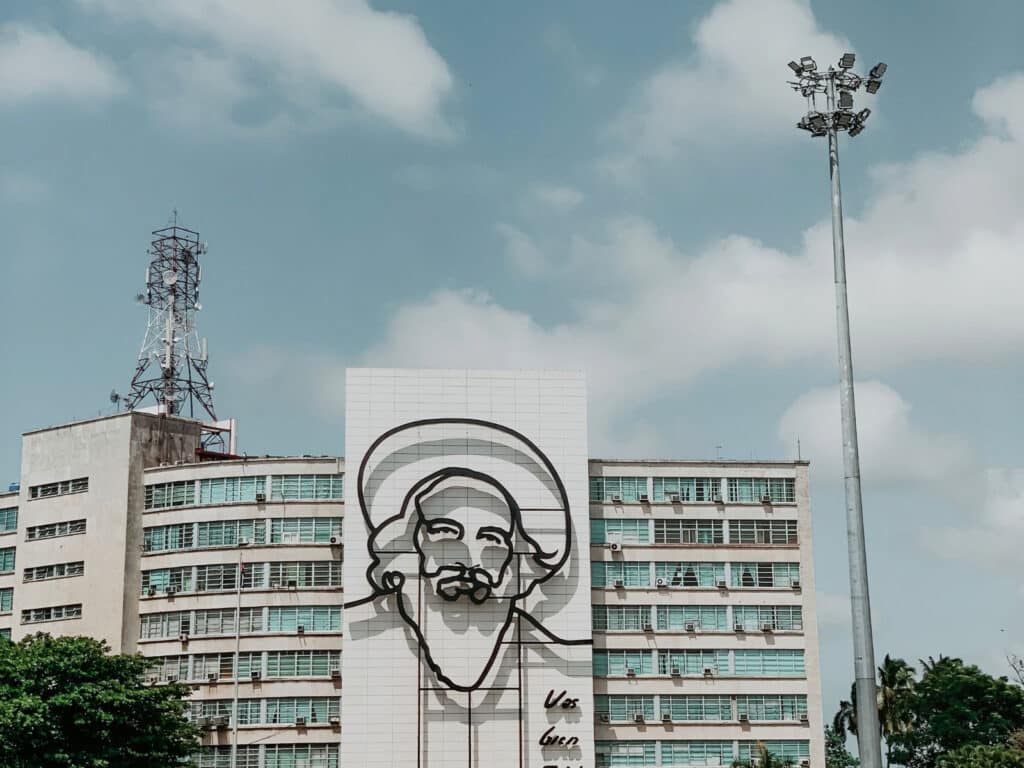 Plaza de la Revolución is a local park in Cuba, known as one of Havana attractions you can visit for free.
Here are located the majority of governmental institutions of the country and is also one of the biggest parks in the world with 72,000 square feet.  
Watch The Cannons At Fortaleza San Carlos de la Cabaña
You can find this incredible Havana tourist attraction at the entrance of Bahía de La Habana, and it is where people would defend the place from invaders and pirate attacks. The cannons are what bring people to this place, and you should definitely take a look at it.
View The Havana El Capitolio (National Capitol Building)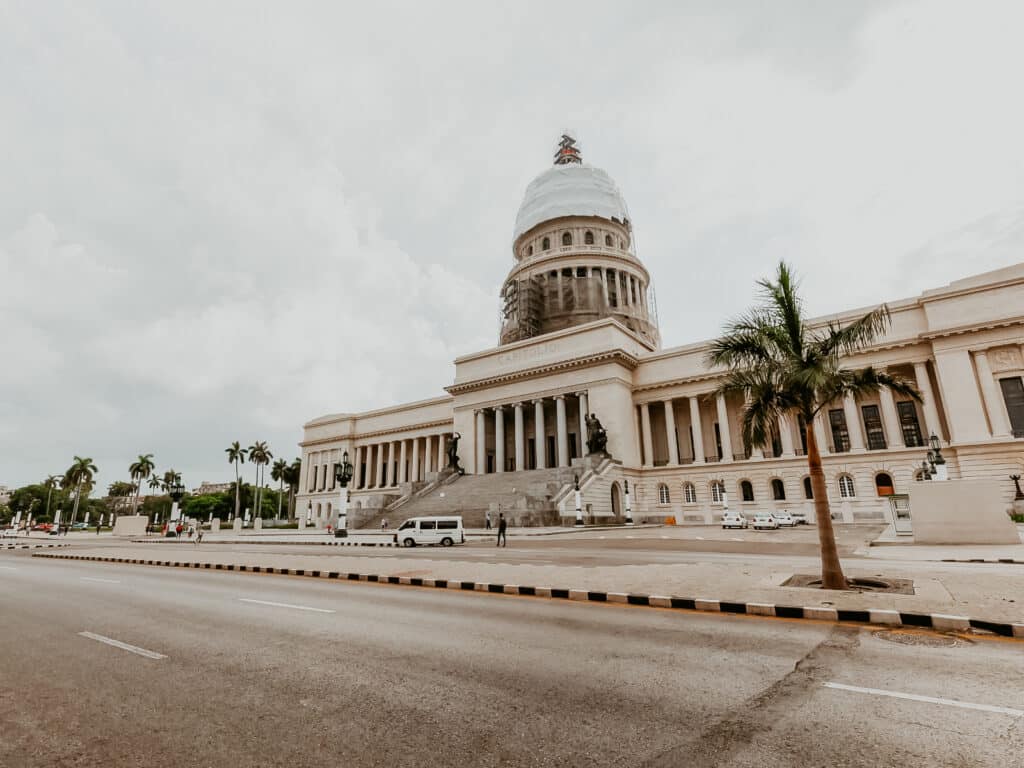 Built-in 1929, the National Capitol Building of Cuba is perhaps of of the must-see things to do in Havana, Cuba. Whether you're into politics or not, visiting this incredible building is perfect for enriching your mind and learning more about the Cuban history and culture. 
Drink Rum At Museo del Ron Havana Club
The Museo del Ron Havana Club is a well-known museum where you can learn everything there is to know about rum, its history, and its elaboration process. You can try some liquors as well, which makes this one of the best places to visit in Havana. 
Related post: Captions For Travel
Tour Gran Parque Metropolitano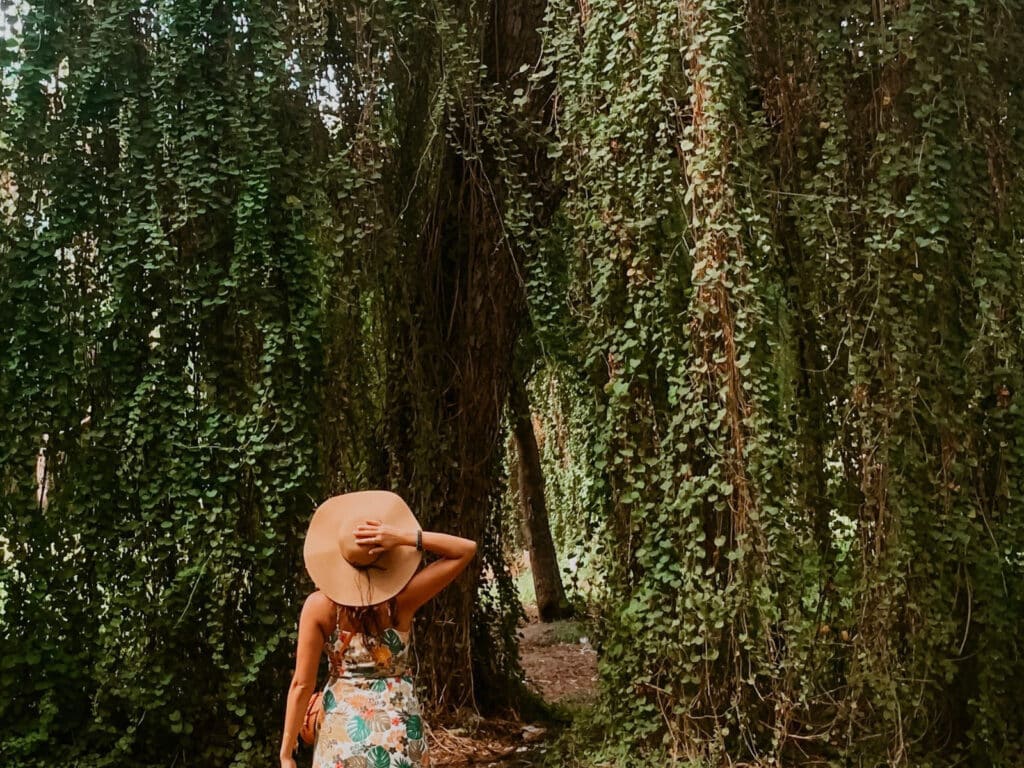 Gran Parque Metropolitano is definitely one of the best things to do in Havana, Cuba if you're on a tight budget. You can escape the bustling city if you want to time surrounded by nature. It is a 700-hectare park filled with typical species from the country as well as others in danger.  
As a cautionary tip, you may come across dead animals while walking through the park. Gran Parque Metropolitano is a popular spot during evening hours for Cuban Santeria rituals.
Stroll Around Plaza de Armas
Plaza de Armas is the oldest park in Cuba, and it is surrounded by great restaurants and excellent second-hand bookstores. Definitely an incredible Havana attraction. 
See A Sunset At Iberostar Grand Packard
Iberostar Grand Packard Hotel offers incredible views of the city, and when it is time for the sun to go down, being here will grant you perhaps the best sunset view you will ever see. Grab a drink during sunset hour to avoid renting a room here. 
Seeing a sunset here is an amazing thing to do in Havana. 
Roll A Cuban Cigar 
There are many places to visit in Havana where you can roll an authentic Cuban cigar. They will help you assemble it perfectly as well as inform you about its history and production process. If you visit Cuba, this is definitely a thing to do in Havana for an authentic Cuban experience.  
See Catedral de La Habana Largest Cathedral in Cuba
Catedral de La Habana is the largest one in Cuba, and one of the eleven cathedrals in Havana. It is located in the center of Habana Vieja and is known as one of the most stunning places to visit in Havana. 
See The Graves In Cementerio de Colón
The Colón Cemetery is one of twenty-one existing in Cuba, and it has been declared a National Monument since 1987. It is a 57-acre cemetery filled with impressive graves and unique architecture. 
See Rumba At Callejón de Hamel
Callejón de Hamel is an alley located between Aramburu and Hospital en La Habana streets where you can find incredible art and some locals dancing the rumba like there's no tomorrow. Is truly one of the best things to do in Havana you don't want to miss.
Visit El Cristo de La Habana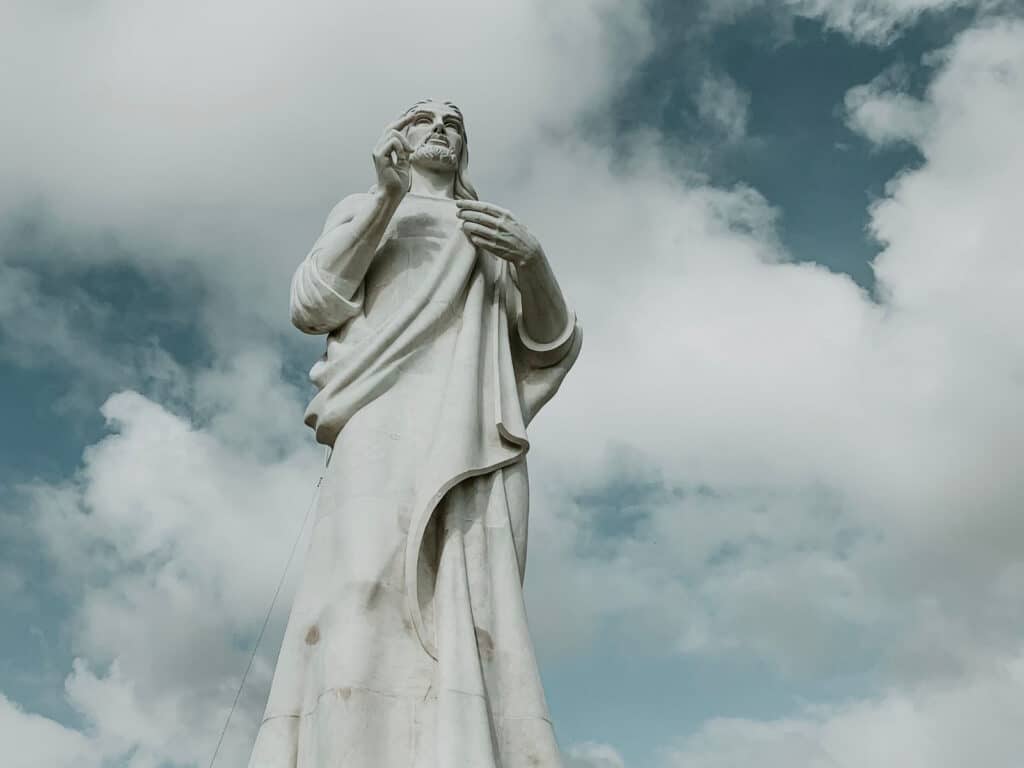 Christ de Havana is over 20-meters high and overlooks the bay in Havana. The 320 ton statue was sculpted with 67 blocks of marble imported from Italy.
Locals believe the statue was chiseled to depict a cigar in the right hand and a mojito in the left to symbolize the Cuban culture. The size and view of the city from this spot make it one of the most memorable things to do in Havana, Cuba.
Hear Live Music At La Fábrica de Arte Cubano
As mentioned before, the Cuban Art Factory is a great Havana attraction for seeing incredible art pieces. You can also hear live music in the club part of the building and have an amazing time alone or with friends. 
Things To Do In Havana, Cuba Information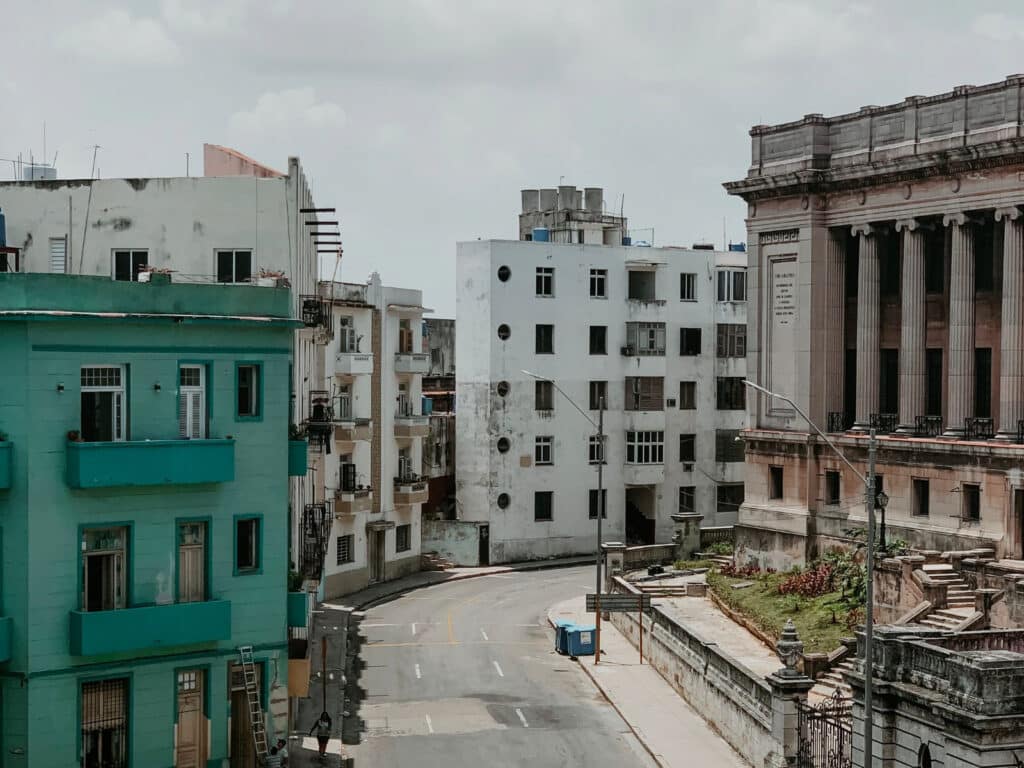 Entering Cuba 
No matter your nationality, if you're visiting Cuba, you will need a Cuban Tourist Card. Americans are able to travel to Cuba legally. However, US citizens are unable to visit explicitly for the purposes of tourism only. There are twelve different categories Americans are authorized to travel to Cuba.  You can view the terms here, or book  under the terms 'Supporting the Cuban People.'  Which it can be done by booking a room through Airbnb or a tour. 
Depending on the country you are arriving from, you may need a visa to enter Cuba. If you're an American you can obtain a visa in very simple two ways.  You can purchase in advance online or at the gate before boarding your plane.  
A visa can cost $100 if purchased the day of. However, you can save yourself a few bucks by purchasing in advance online.
Do contact your airline for additional visa details after booking your flight to Cuba. Keep your visa the entire duration of your trip. You will have to return it going through customs when you leave. 
Currency In Havana, Cuba
Cuba has two currencies, which are the Cuban Convertible Peso (CUC) also known as "cooks' or the Cuban Peso. Tourists are only allowed to use cooks. One CUC is equivalent to $1 USD. 
American credit cards and cash are not accepted in Cuba. Be sure to visit the  ATM prior to entering the country and withdrawal a good amount of money. 
You can convert your money at the airport, but there is a 20% tax. Only exchange a small amount so you have cash to catch a cab to your hotel. 
The exchange rate tax at the hotels is half the cost of the airport. Also, make sure to have identification (e.g, passport, driver's license) with you. Most hotels ask for this when exchanging currency.
Getting Around Havana
You can get around Havana either by foot, bus, or taxi. Havana does not have a metro system; however, it is easy to get around. You can also rent a car to drive for yourself; however, renting a car is expenisve in Havana.
Wifi In Cuba  
WiFi may not be accessible at your hotel or Airbnb (if listed). To have access to the internet you will need to purchase a card for WiFi. Cards cost around 3-CUC for 60 WiFi minutes. 
However, you may find it to be a refreshing detox from the phone.
Best Time To Visit Havana
Since you know all the best things to do in Havana, Cuba, you might be tempted to book a trip right away. However, the best time to visit Havana is between December and March when the weather is at its best. The weather is cooler and makes walking on foot more pleasant.
Where To Stay In Havana
The two most common and recommended places to stay in Havana are Old Havana and Vedado. Here you can find a variety of hotels that range from super affordable to more pricey. You can use booking.com to find some of the bests hotels to stay in Havana and that are within your budget.
Things To Do In Havana, Cuba Final Thoughts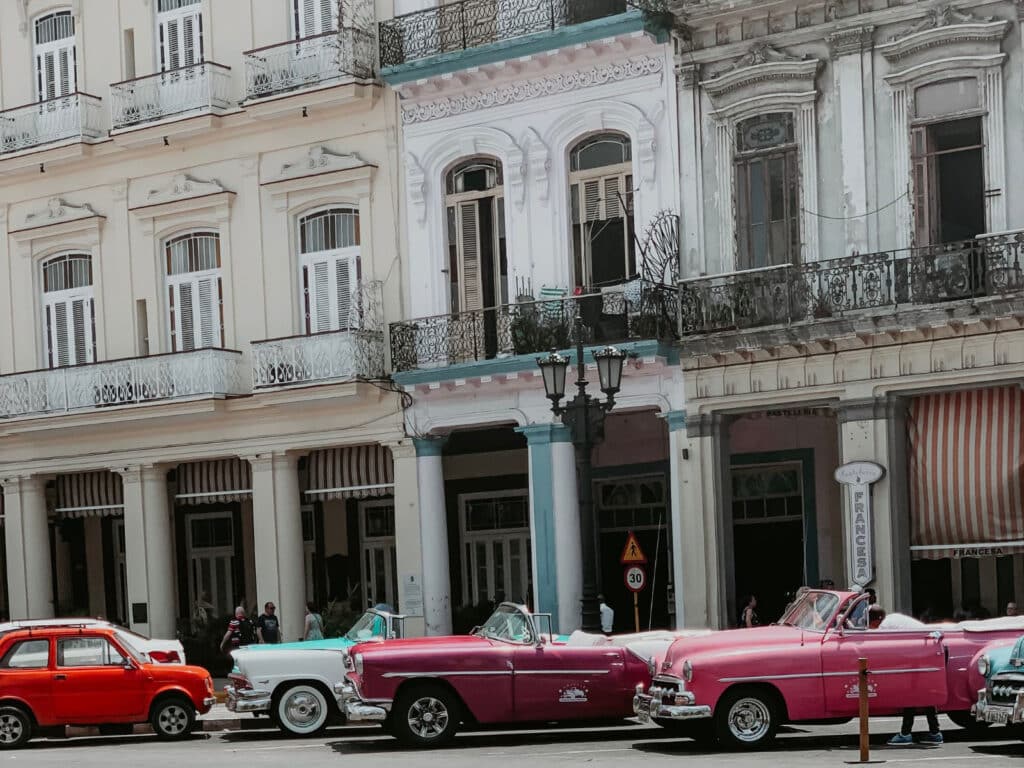 I hope you enjoyed this list of things to do in Havana, Cuba. Havana will leave an impression on your heart. From the hospitality of the locals, tasty mojitos, and delicious cuisine I hope to visit again soon. 
Use this guide while you're in Cuba so you have an unlimited source of things to do in Havana and have the best Cuban experience. 
Like this post on things to do in Havana, Cuba? Share it with others or pin it for later!