Searching for some desert Instagram captions for your journey? Here I have listed over 120 scroll-stopping desert puns and desert quotes for Instagram captions to capture your beautiful photos.
Whether you are admiring the grandiosity of Dubai, getting lost in Emirate's Palace in Abu Dhabi, or riding sand dunes in a desert these desert Instagram captions are sure to capture that moment with nature's beauty when it leaves you speechless. 
This article may contain affiliate / compensated links. For full information, please see our disclosure here.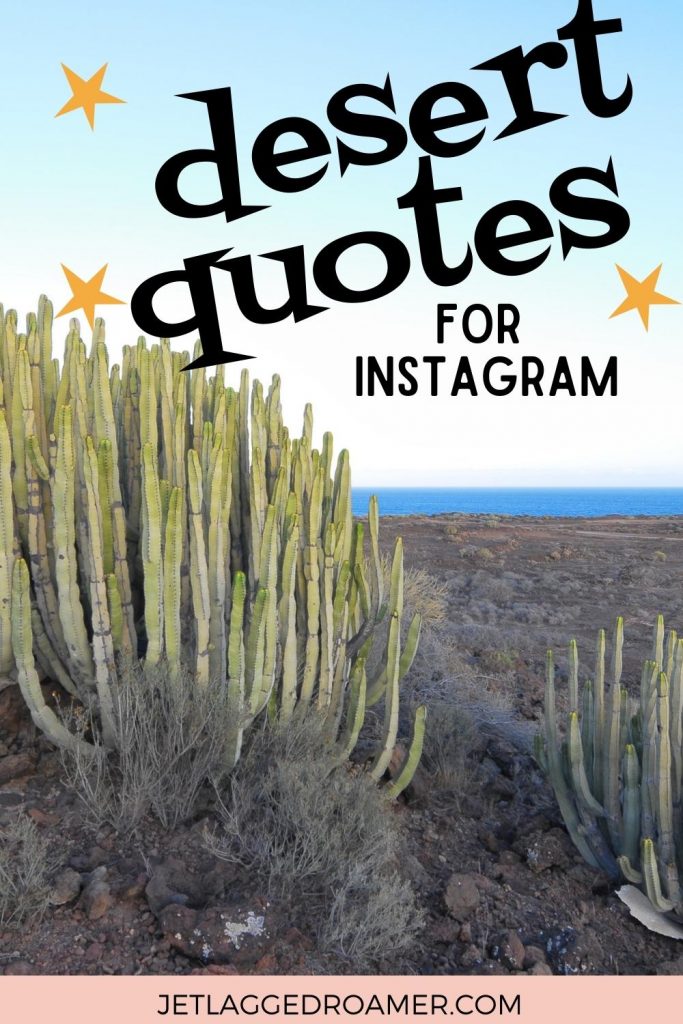 Who doesn't love a good travel quote? Besides checking out these desert Instagram captions, here are some more quotes to check out: 
Desert Instagram Captions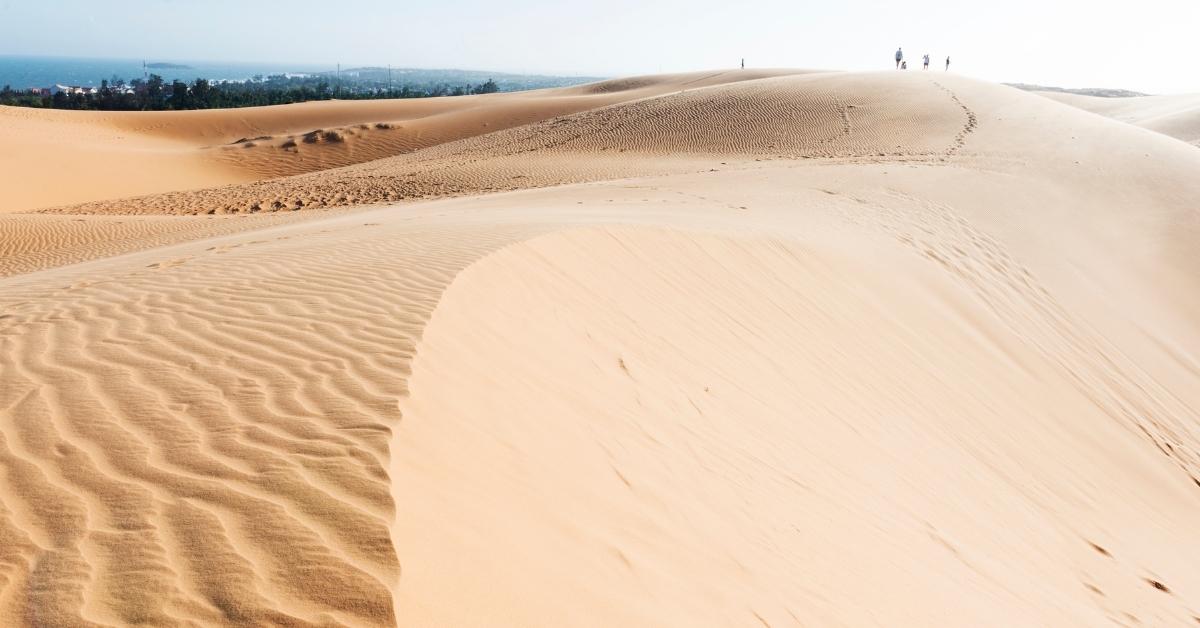 The desert is one incredible place to discover. These desert Instagram captions will surely capture all your photos there.
Soaking up the sun in the desert.
Go where you feel the most alive.
It feels good to be lost in the right direction. 
Feelin' sandy. 
Absolute calm on the sand dunes. 
Ready to get sand all over everything. 
Walking the sand line. 
I might have sand everywhere. 
Keep calm and walk through sand. 
An eternity of dunes. 
Camel trips do not begin or end, they merely change form. 
Short Desert Instagram Captions
Follow me to the desert.
Peace, love, and desert dust. 
Lost in the desert. 
Sand is my favorite color. 
Desert hearts. 
I was born to explore. 
The desert is my therapy. 
Cactus, sunshine, and desert life.
Wanderlust and desert dust. 
Into the desert I go. 
Take me to the desert. 
Desert hair, don't care. 
Heading to the United Arab Emirates? Then check out these Dubai captions for Instagram. 
Inspirational Desert Captions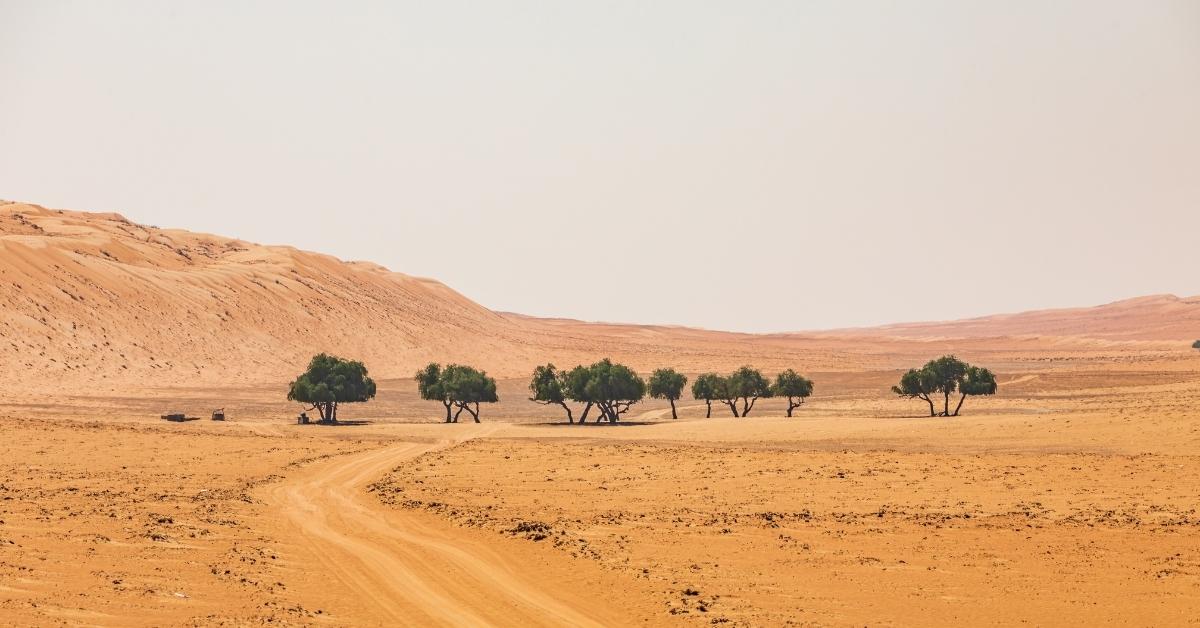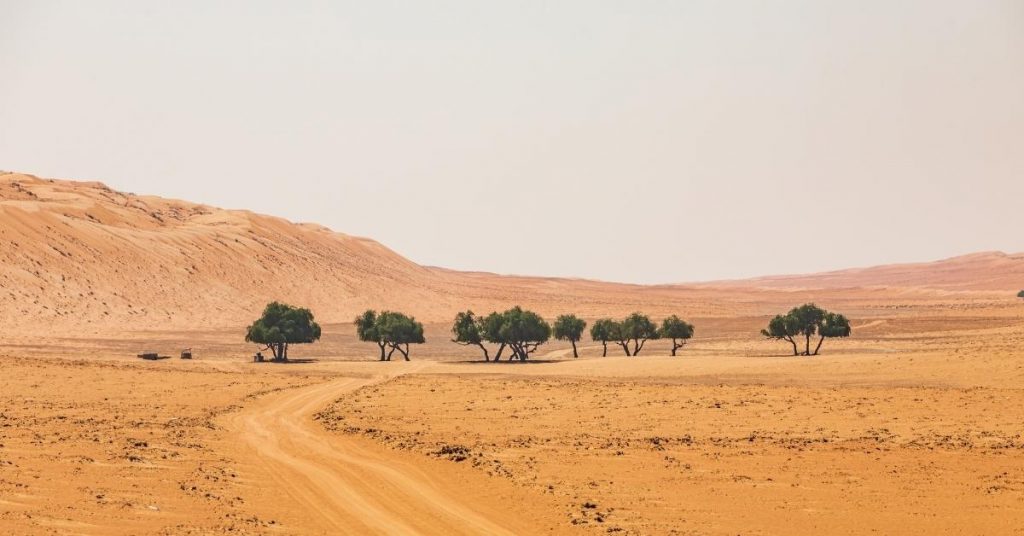 Of all the paths you take in life, make sure a few of them are through the desert. 
Everything makes sense in the desert. 
The desert is a place for growth.
 I shivered in those solitudes when I heard the voice of salt in the desert.
Life is like a desert. You only regret the oasis you let pass. 
The desert is so vast that no one can know it all. 
To receive the grace of God, you must go to the desert and stay awhile.
The desert has its holiness of silence. 
Without music, life is a journey through the desert. 
I have always loved the desert. One sits down on a desert sand dune, sees nothing, hears nothing.
Sometimes you find yourself in the middle of nowhere. Sometimes, in the middle of nowhere, you find yourself. 
We were like wanderers in a desert, blessed with a rare downpour.
A daisy blooming in the desert is worth more than a rose blossoming in a rainforest. 
The desert works constantly to forbid it, and still the cactus blooms. 
Beautiful Desert Captions 
Love me or hate me, the desert seems to say, this is what I am and this is what I shall remain. 
Magic of the shadows can best be seen in the deserts. 
She is desert. And he is the single drop of water.
And into the desert I go, to lose my mind and find my soul. 
Related post: Dress Code In Abu Dhabi
Desert Puns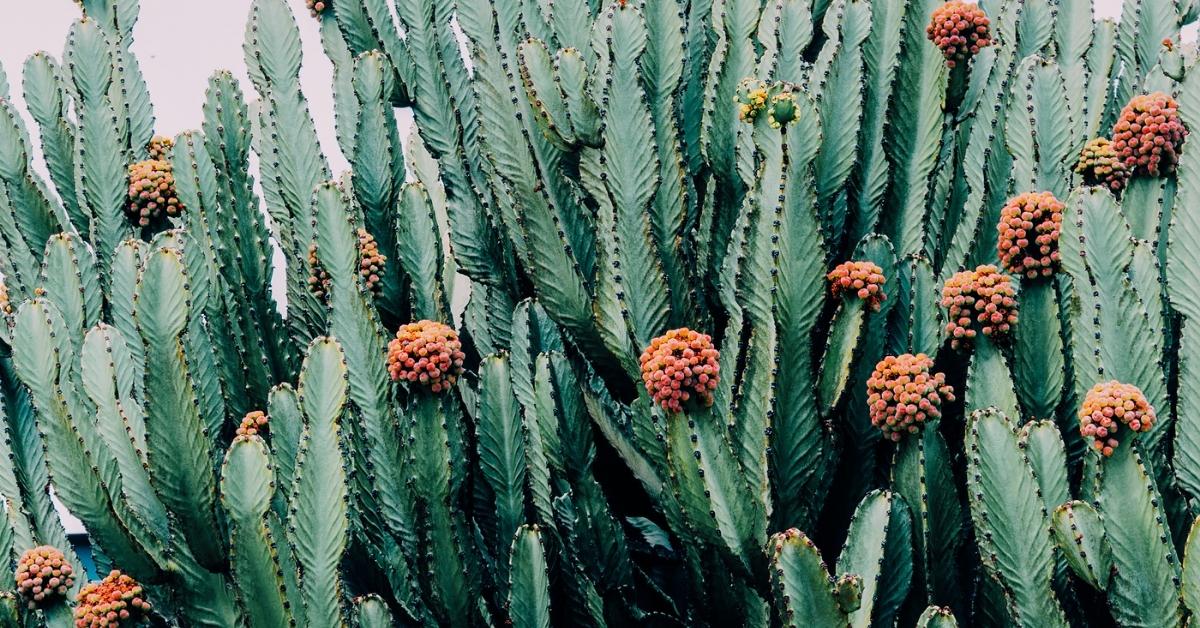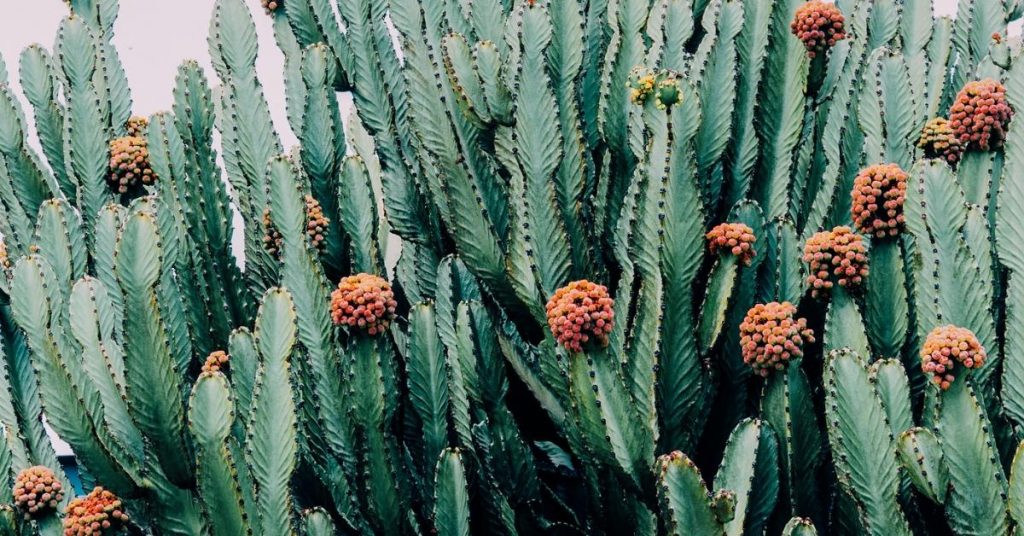 Pretty fly for a cacti. 
Aloe my little friend.
If a pig gets hot in a dessert it shouts, "I'm bacon out here."
The desert prickles my fancy.
 I love the desert…even though it gives me the hump sometimes. 
Talk to the sand.  
Been there, dune that. 
When a camel needs to hide in the desert, they usually camel-flage themselves.
Having a fan-cactus day in the desert. 
How are you dune?
I'll never desert you. 
Serving you just deserts. 
Are we dune yet? 
The weird guy brought a car door to the desert. He thought he could wind the window down if it gets too warm. 
You may also enjoy: Abu Dhabi Day Trip From Dubai
Funny Desert Captions 
Keep calm and take a trip to the desert. 
You can never starve in a desert because of all the sand which is present in it.
The desert sun is brilliant. It has over five thousand degrees!
Forever wandering where the WiFi is weak. 
Having a fan-cactus day in the desert. 
Forever wandering where the WiFi is weak. 
OK Mother Nature, you didn't need to flex that hard. 
Of all the paths you take in life, make sure some of them are sandy. 
There's no WiFi in the desert, but I'm definitely going to find a better connection out here. 
Desert Quotes For Instagram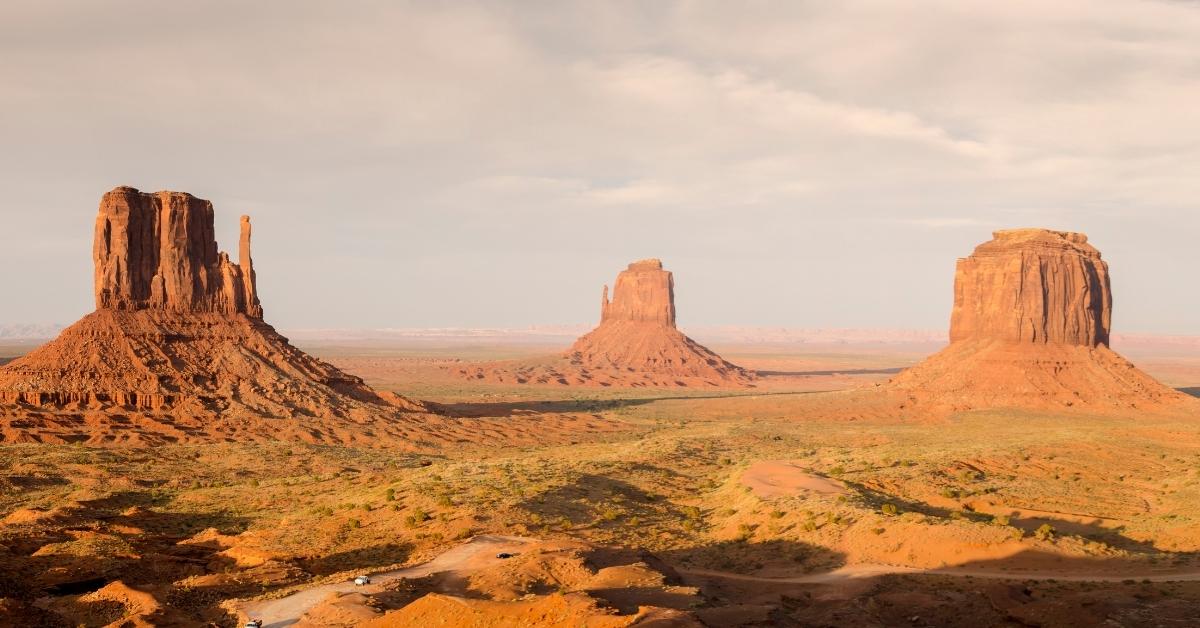 "I distrust camels, and anyone else who can go a week without a drink." – Joe E Lewis 
"I knew I was a grain of sand in the vast desert that never ended and he was a sparkling star in the sky." – Aleena Yasin   
"Polish comes from the cities; wisdom from the desert." — Frank Herbert, Dune 
"The desert mocked the map-makers." ― Dean F. Wilson 
"Once again there was the desert, and that only." ― Stephen King
"I'm standing in the desert, waiting for my ship to come in."– Sheryl Crow
"We all have our own deserts. They may not be the same as my desert, but we all have to cross them to find a purpose in life and be free." – Yeonmi Park
"This is the sense of the desert hills, that there is room enough and time enough." — Mary Hunter Austin 
"What makes the desert beautiful is that somewhere it hides a well." – Antoine de Saint-Exupery  
"This creed of the desert seemed inexpressible in words, and indeed in thought." – T. E. Lawrence
"The desert could not be claimed or owned — it was a piece of cloth carried by winds, never held down by stones, and given a hundred shifting names." — Michael Ondaatje
"All you have to do is contemplate a simple grain of sand, and you will see in it, all the marvels of creation." – Paulo Coelho
 "I don't see the desert as barren at all; I see it as full and ripe. It doesn't need to be flattered with rain. It certainly needs rain, but it does with what it has, and creates amazing beauty." – Joy Harjo
"The Mojave is a big desert and a frightening one. It's as though nature tested a man for endurance and constancy to prove whether he was good enough to get to California." – John Steinbeck 
 "A desert blessing, an ocean curse." – John Green
"A desert is a place without expectation." – Nadine Gordimer
"She thirsted for love, but found only a mirage. Some hearts are a desert you can die wandering in." – John Mark Green 
"Deserts never believe in cactus. seeds so." ― Deepak Gupta
"You should not see the desert simply as some faraway place of little rain. There are many forms of thirst." — William Langewiesche
"Even in the most barren desert, one would still feel one's heart beating." – Marty Rubin
"It is like being in the desert. At first you listen to the absence of sounds and call it silence. Then suddenly you may be taken by the presence of stillness where you are one with listening itself." – Jean Klein 
"Life is like a camel, you can make it do anything but back up." – Marcelene Cox
"Simplicity is the heart of everything. If you look to the desert, apparently the desert is very simple but it's full of life, it's full of hidden places and the beauty is that it looks simple but it's complex in the way that it expresses the soul of the world or God." – Paulo Coelho
Related post: Sunset Captions For Instagram
Desert Safari Captions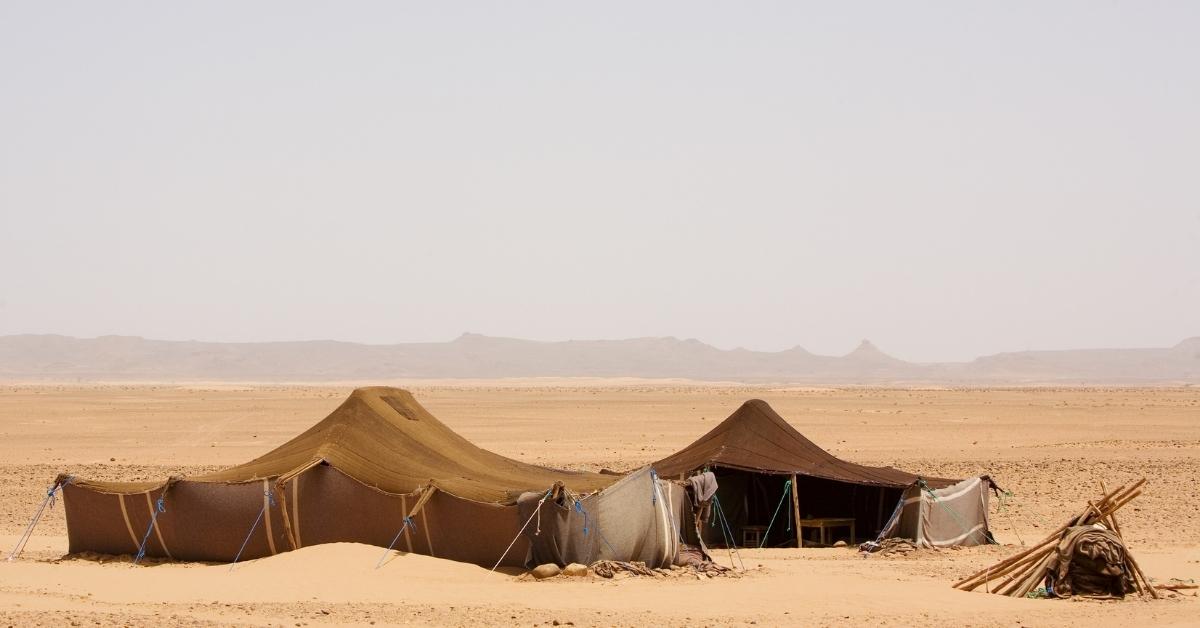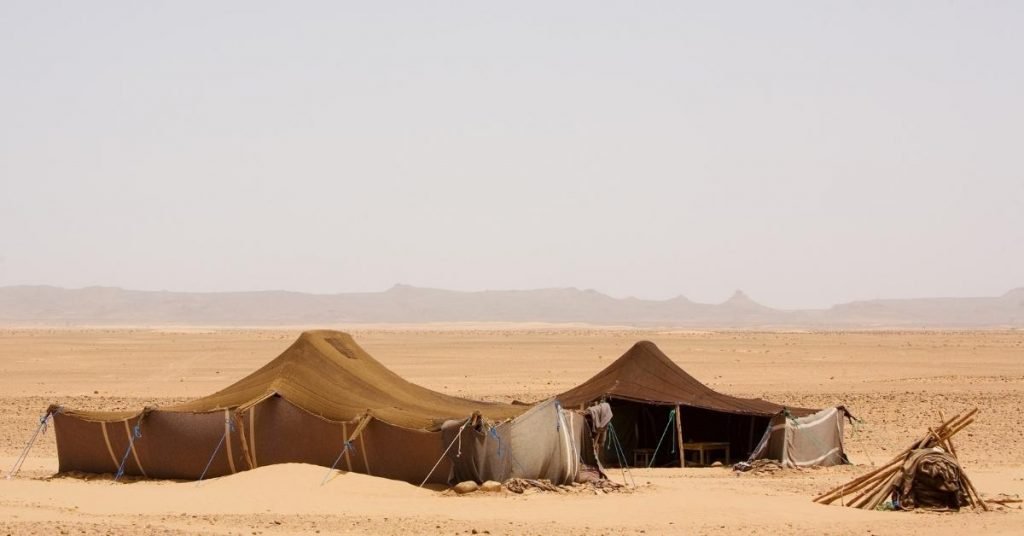 Ridin' these dunes.
Into the dunes. 
Good, clean fun — in the sand.
We're going on an adventure. 
Taking a safari to the dunes. 
Ready to make tracks in the sand.
Bonus Desert Quotes For Instagram Captions
"A rose in a desert can only survive on its strength, not its beauty." – Matshona Dhliwayo
"A desert is a place without expectation." – Nadine Gordimer
 "I love the desert and its incomparable sense of space." – Robyn Davidson
"Desert, in general, is a very good place to find yourself. Or lose yourself." – Maynard James Keenan  
 "The desert is a natural extension of the inner silence of the body." – Jean Baudrillard
"Night comes to the desert all at once, as if someone turned off the light." – Joyce Carol Oates   
"Out here, whenever there's a lull in the conversation, nature gives us a real tumbleweed to break the silence." – Unknown
"When you escape to a desert, the silence shouts in your ear." – Graham Greene
 "Life is dry as a desert lest you find the oasis of Love "– Soulful Tanu Vermani
 "If a flower can flourish in the desert, you can flourish anywhere." – Matshona Dhliwayo
"What draws us into the desert is the search for something intimate in the remote." – Edward Abbey 
"The desert is so huge, and the horizons so distant, that they make a person feel small, and as if he should remain silent." – Paulo Coelho
"A flower blooming in the desert proves to the world that adversity, no matter how great, can be overcome. – Matshona Dhilwayov
"Windows down, wind through my hair, desert dust in my shoes." – Unknown
"Sunshine all the time makes a desert." – Arab Proverb
"The desert tells a different story every time one ventures onto it." – Robert Edison Fulton Jr.
 "The desert, when the sun comes up, I couldn't tell where heaven stopped and the Earth began." – Tom Hanks 
"Life is always like a desert. You'll either find an oasis or will end up in a mirage while finding one." – Surimal Kundu
" Like water in the desert is wisdom to the soul." – Edward Counsel
"But in the desert, in the pure clean atmosphere, in the silence – there you can find yourself." – Father Dioscuros 
"You can't fight the desert. You have to ride with it." – Louis L'Amour
Desert Captions For Instagram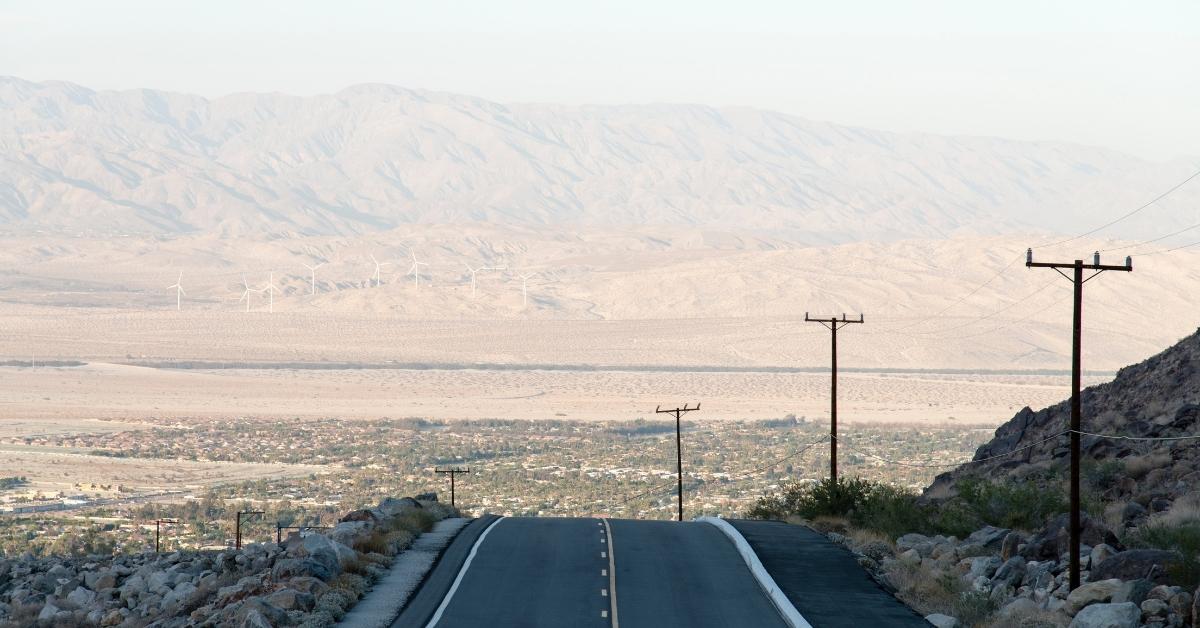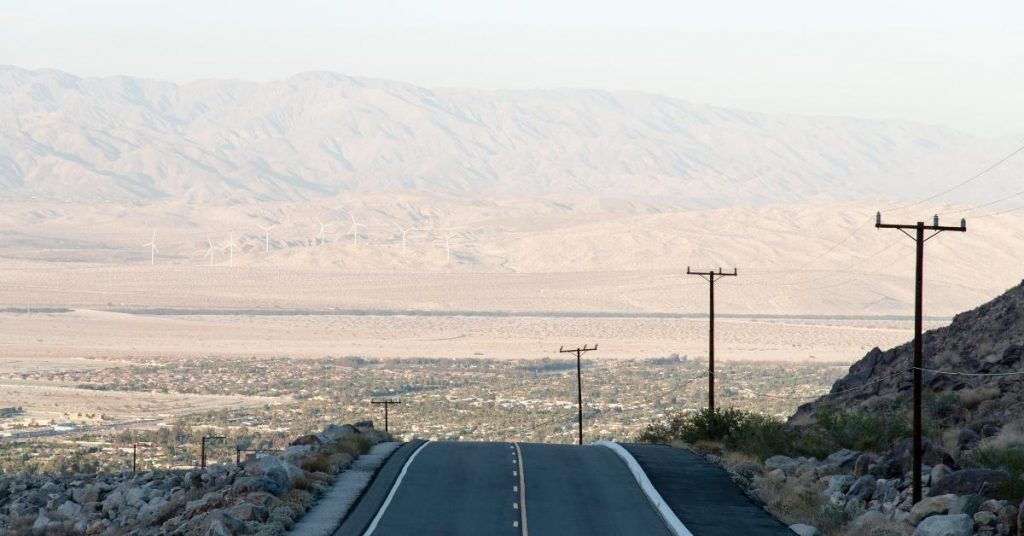 Take only memories, leave only footprints. 
Catch me under the stars. 
The desert surrounds me. 
Never met a desert sunset I didn't like
Just a girl dreaming of the desert. 
Always the scenic route. 
Somehow, the stars are just better out here. 
If I have ever seen magic, it has been in the desert. 
Everybody's going to the party…dancing in the desert blowing up the sunshine.
You may enjoy: Dubai Instagram Captions
Desert Instagram Captions Wrap Up
That is the end of our desert Instagram captions. I hope you enjoyed these desert puns and desert quotes for Instagram captions as much as I had putting them together for you. So when you're riding a camel, dune bugging, or capturing a sunset in the desert, these desert Instagram captions will capture that moment. 
Please tell me below which one of these desert Instagram captions were your favorite? 
Love a good quote? Here are some more inspirational quotes to check out!
Like this post on desert Instagram captions? Share it with others or pin it for later!