Ready to spend a weekend in Salt Lake City? This is a wonderful destination in the US full of breathtaking hikes, parks, tasty cuisine, and a unique downtown center. This guide will prepare you for one memorable Salt Lake City weekend getaway. 
Here you will find all the information you need to know about a weekend in Salt Lake City, including excellent hotels for all budgets, what to pack according to the month you're planning your trip, the best time to visit Salt Lake City, and a complete 2-day itinerary with some extra activities to squeeze in if time permits. 
Now let's proceed with this Be-UTAH-ful Salt Lake City itinerary. Here is everything you need to know to plan an incredible trip for your Salt Lake City weekend getaway.
This article may contain affiliate / compensated links. For full information, please see our disclosure here.
Related posts: 
Where To Stay In Salt Lake City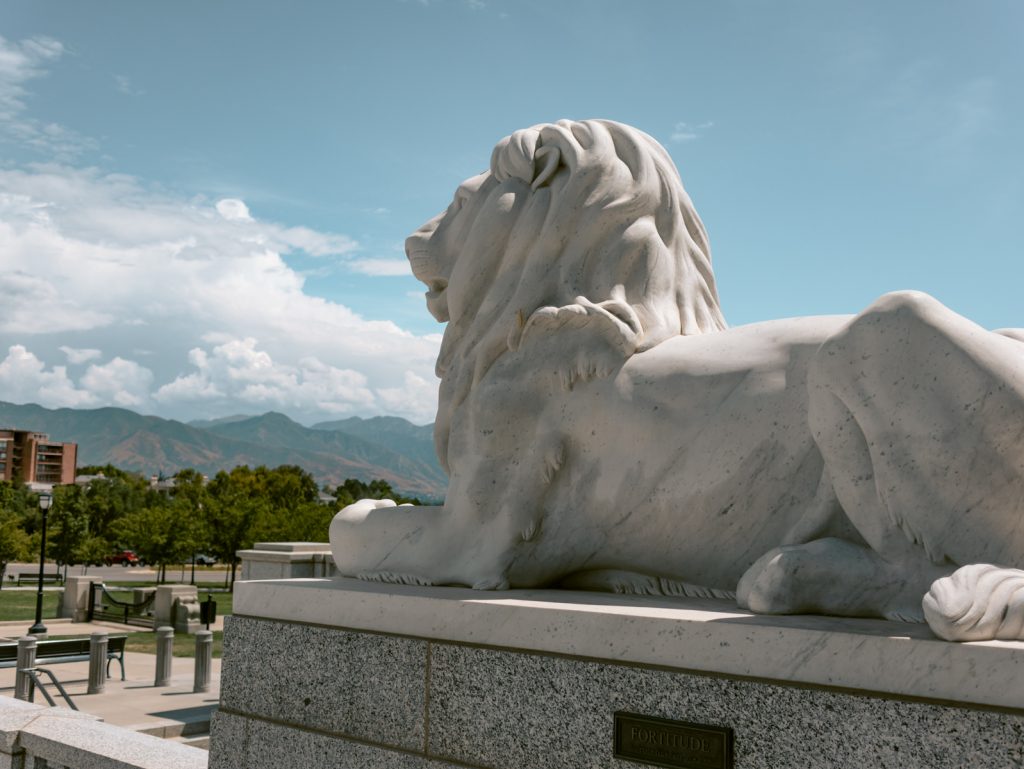 If you're planning a weekend in Salt Lake City getaway, finding the perfect place can be a bit overwhelming.  
However, here are three excellent options you can choose from according to what you prefer to spend: luxury, mid-range, and low budget. Either one you pick expect to have an incredible 2 days in Salt Lake City. 
Luxury: The Grand America
The Grand America Hotel is a one-of-a-kind hotel that has everything you need for your weekend in SLC.  It features big television screens in every room, a minibar, air conditioning, and free WiFi. 
During your stay, you can enjoy room service as well as concierge access. A pool is available and the hotel offers breakfast with booking. Another excellent feature is that there is parking available for guests. 
You can book your room here for your visit.
Mid Range: Kimpton
Kimpton Hotel is the second-best hotel in Salt Lake City according to the U.S. News & World Report of 2020. This hotel is excellent for a weekend in Salt Lake City getaway for a reasonable price. Furthermore, it has incredible features in every room like flat TV screens, a minibar, free WiFi, and air conditioning. 
Room service and concierge access are also available in this hotel and they have 24-hour reception, so you can come back from doing all the fun things to do in Salt Lake City at night at any time! 
Also, there is a gym and restaurant onsite for foodies and people who love to exercise. 
One of the best things about this hotel is its proximity to incredible spots like the Joseph Smith Memorial Building and the Beehive House, which is less than a mile away. 
Book your room in advance right here.
Low Budget: Econo Lodge Downtown 
If you're looking to book a budget-friendly Salt Lake City weekend getaway, then Econo Lodge Downtown is perfect for you. It has all the necessities you need such as a 24-hour reception, pool, breakfast, and free parking. 
Also, if you're not sure what to do in downtown Salt Lake City, eat! This hotel is close to over 40 restaurants. 
Whereas Econo Lodge's affordable prices allow you to have some extra cash to explore options for your weekend in Salt Lake City. Downtown has many tourist attractions nearby, including mystery escape rooms, the Clark Planetarium, and The Getaway. 
Save time and book your room in advance right here.
Check out other accommodations for your weekend in Salt Lake City below:
What To Pack For A Weekend In Salt Lake City
With any planned (or unplanned) trip, there's always the question "what should I pack?"  At this time I will share what you should consider packing for your weekend in Salt Lake City, depending on the month of your travels. 
January, February, and March in Salt Lake City have loads of snow, heavy rain, and cold, therefore you should pack plenty of the following:
Sweaters
Warm pants
Heavy jacket
Gloves
Thick socks
Waterproof boots
Waterproof jacket
Other necessities such as lip balm, hydrating cream, etc.
From April to May, the weather starts to change noticeably. During the day, rain is always expected so make sure to bring:
Waterproof jacket
Waterproof boots
Raincoat
Gloves
Socks
Pants
Other footwear
Umbrella
June, July, August, and September have the hottest and driest temperatures. Early June still has some rain and might present cold weather from time to time, but as it transitions to July, August, and September be prepared to experience a very warm weekend in Salt Lake City. 
For these months, you should include in your backpack the following items:
Light dresses
Breathable footwear
Socks
Light shirts
Skirts
Shorts
Water bottle
Raincoat just in case it rains
Waterproof boots (same as above)
October, November, and December present cool weather, similar to January and February, so please include these items in your bag:
Raincoat
Waterproof boots
Waterproof jacket
Gloves
Thick socks
Shirts
Pants
Best Time To Visit Salt Lake City
The best time to visit Salt Lake City is between September and October. During this period, kids are in school, and peak season for skiing hasn't started yet.  Therefore,  expect the city to be relatively empty and quiet. 
It's perfect for exploring and enjoying attractions with fewer crowds. Furthermore, this time mentioned has the best-discounted hotel rooms and package deals. 
Another best time to visit Salt Lake City is during spring, but it can get a bit tricky since there are high precipitation levels that can lead to soggy conditions. 
Day 1 For Your Weekend In Salt Lake City
Your Salt Lake City itinerary has arrived, and here is everything you need to add to your Salt Lake City itinerary. 
Obviously, I listed all the fun things to do in Salt Lake City at night including what to do in downtown Salt Lake City—and, of course, must-see attractions in Salt Lake City!
Check Into Your Hotel
Day one for your weekend in Salt Lake City begins with checking into your hotel. Ditch the luggage and freshen up a bit. 
Either of the hotel options mentioned at the beginning will allow you to easily get to the city's attractions, as well as restaurants and other spots you may want to stop by.
Grab Breakfast at Provisions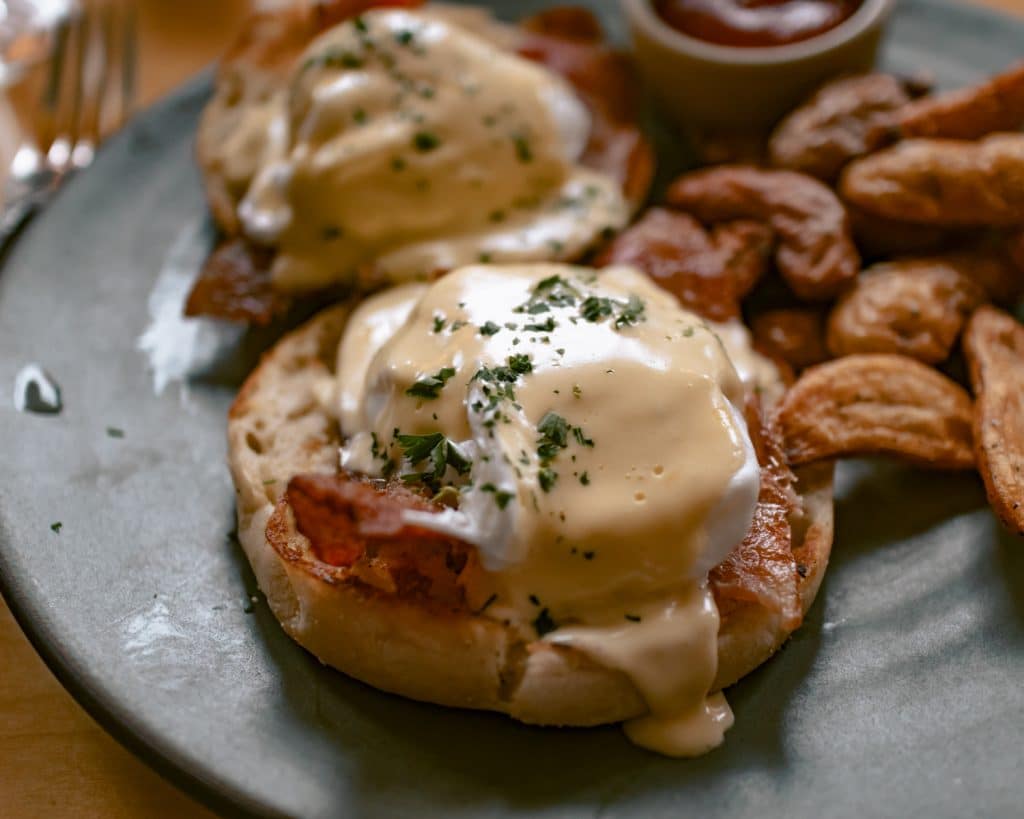 Provisions is a must-see in Salt Lake City, known as one of the best restaurants in the city. "An American craft kitchen" is their slogan and they make a name for it by providing people with excellent menus. 
They offer brunch on Saturday and Sunday from 10:30 to 2:00, and some of the dishes include grilled asparagus with other veggies, spicy chicken sandwiches, slow-roasted local pork shoulder, and almond flour pancakes, among other mouth-watering options.
As for dinner, it is available from Tuesday to Saturday from 5:00 to 9:00 and Sundays and Monday evenings from 5:00 to 8:00. Their menus include dishes like focaccia, sweet corn agnolotti, kids cheeseburger, and flourless chocolate cake, and of course many more. 
Provisions also has reservations, so if you're someone who wants to have everything already booked, make sure to check their website for more details. 
Stroll Temple Square
Temple Square is a classic Salt Lake City spot to see during your weekend in Salt Lake City. It is the world headquarters of The Church of Jesus Christ of Latter-day Saints and has a five-city block area. Free tours are available and offered in over 40 different languages. 
The Tabernacle Choir at Temple Square is an incredible choir that has a lot of history of performing for important events across the world. Performances included the president's inaugurations, World Fairs, and more. View upcoming shows and tours here. 
As for the Family History Library, it is a unique building to visit. Whether you just like to be a tourist or are on a quest to find more information about your family, the library offers FamilySearch resources free of charge, regardless of culture, tradition, or religion. 
Shop and Grab A Drink At The Gateway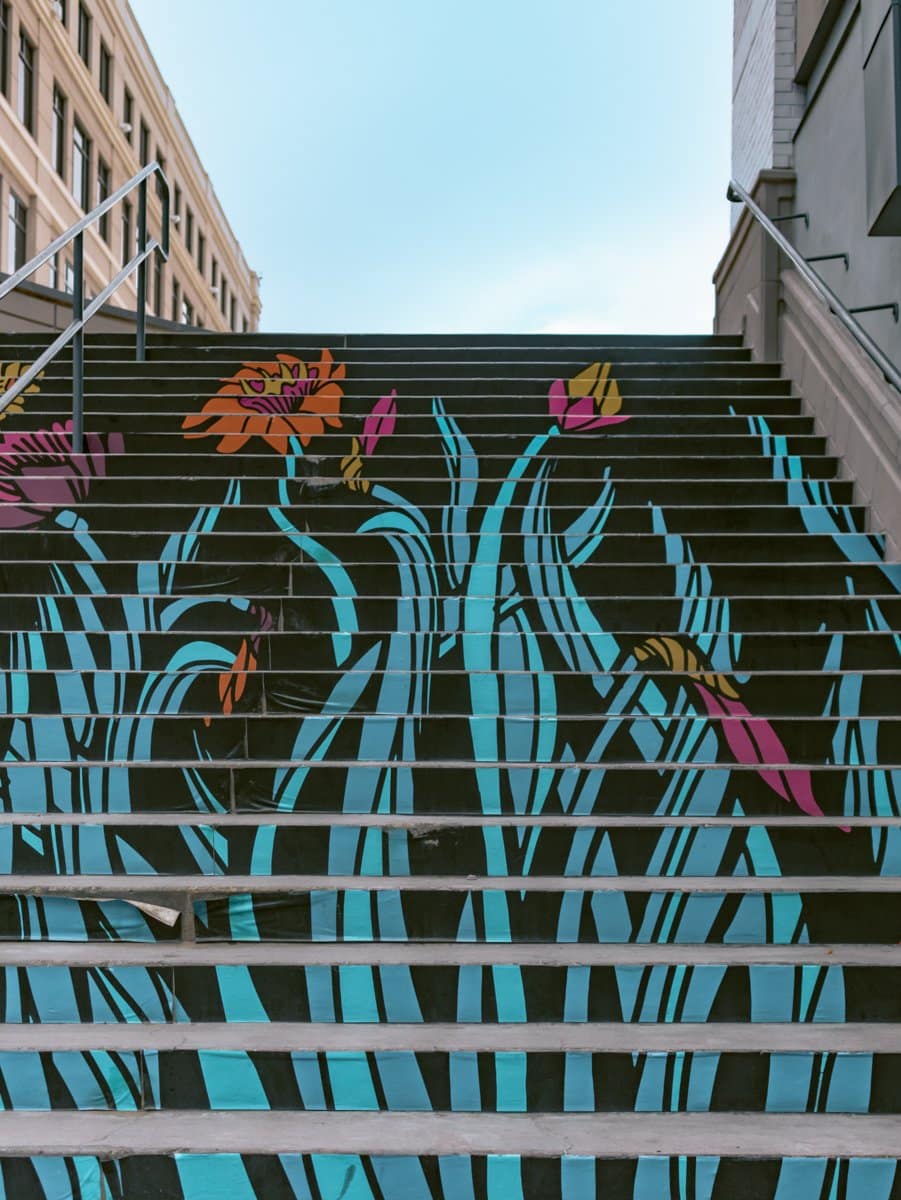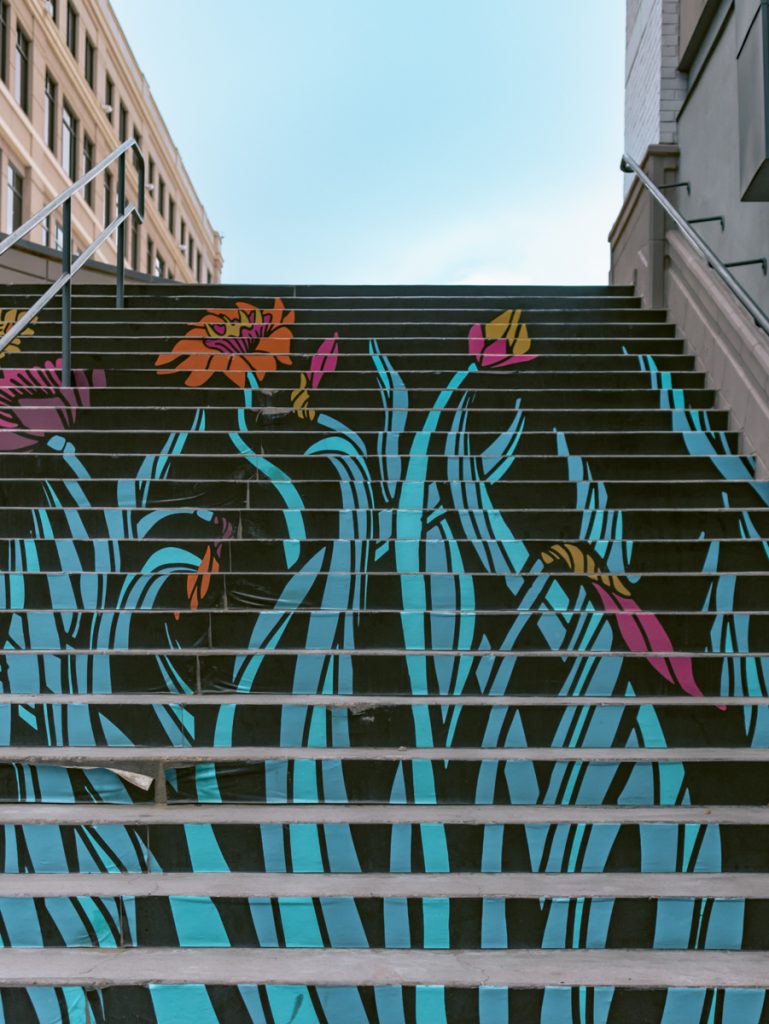 The Gateway is added to this Salt Lake City itinerary because it is the ultimate place for dining and shopping! The million-square area is a unique combination of shops, restaurants, offices, residences as well hold many community events.
There are many spots to choose from to grab a drink. So if you're looking for some fun things to do in Salt Lake City at a night this is a great option!
Admire The Local Street Art 
Salt Lake City's art is one to admire, and during your trip, you must take some time to pass by some of the best murals Utah has to offer. 
Starting with the Magic School Bus Mural, it is everything your inner child would like to see. It features a school bus floating on top of a tambourine, surrounded by a dragon DJ, paintbrushes, candy, and a llama (yes, a llama!). It has vibrant blue, yellow and orange colors and it is still in perfect condition.
Next on the list is the Book Wall Mural, known as every reader's dream. From The Grapes of Wrath, and Animal Farm to Harry Potter, the mural has some of the world's most well-known book covers on the wall. But this is not all, thus each book's binding resembles an exact replica of an original cover that is not available anywhere (or anywhere easy to find).
The last one I highly advise you to visit is the Rock Legends Mural, which features the faces of David Bowie, Freddie Mercury, Prince, and Jim Morrison. The mural has incredibly vibrant colors and the realism is insane; it feels like they're staring into your soul almost.
What's great about all these spots is that they're free to visit. So, if you're looking for what to do in just 2 days in Salt Lake City, plus on a budget, this is something to remember for sure.
Grab Dinner At Current Fish and Oyster
Current Fish and Oyster are all about architecture, but of course, their dishes are what people always acclaim. After a busy day touring the city, grabbing dinner here is a must-do in this Salt Lake City itinerary. 
Without a doubt on their menu, you can find incredible recipes like crab cakes, seared scallops, roasted curry cauliflower, as well as seafood cobb, and Ceasar salad. 
They offer delicious desserts too, and some of the favorites are the strawberry semifreddo, seasonal gelato, and Irish coffee. 
Day 2 For Your Weekend In Salt Lake City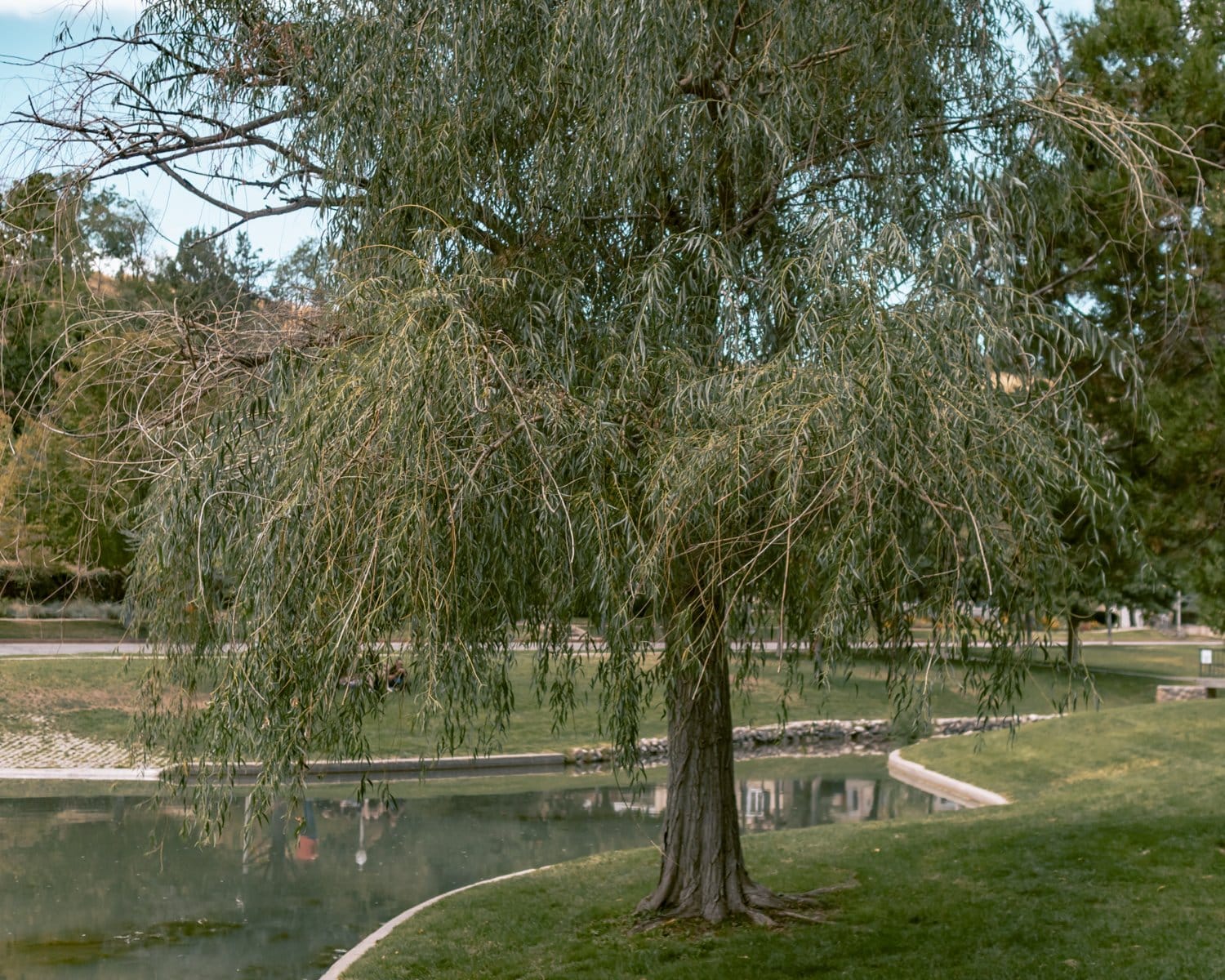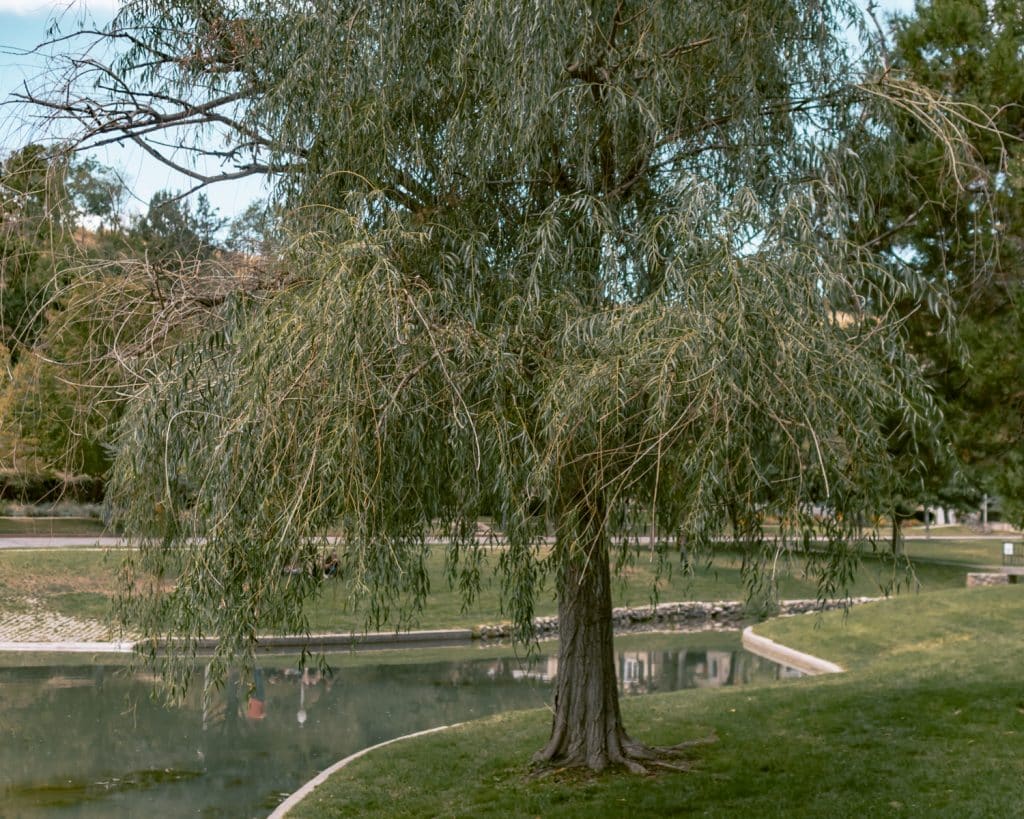 You already arrived, checked into your hotel, took a look around the city, and had breakfast, dinner, and a drink in incredible places. Now, it is time to talk about your second-day Salt Lake City itinerary. 
Take A Hike
Hiking is always a great activity to do while on vacation and for a weekend in Salt Lake City. You can catch impressive views, squeeze in exercise, and have a peaceful adventure in nature. Here are the best and some easy hikes during your weekend in Salt Lake City.
The Brighton Lakes (Lakes Mary, Martha, and Catherine) is a simple hike that leads to Lake Mary. It is easy to access and doesn't present any complications. If you're hiking with your family (including children) it is advisable that you turn around after reaching this point, thus the conditions tend to get a bit dangerous for the little ones. 
Donut Falls is another popular trail for families and is only 9 miles long. It has an easy and simple path and leads to a big and beautiful waterfall, perfect for refreshing yourself, taking pictures, and stopping for the view. 
Ensign Peak is about a 1-mile round trip and it is the best way to view the city, on days that are neither too cold nor too hot. At the top, you can sit down and unpack a picnic if you want while you enjoy the sunset (or sunrise for early birds).
Lower Bells Canyon is a beginner-level hike and appropriate for children. It leads to a nice waterfall with a unique vista of the rest of the Bell Canyon. The circular and glacier-carved shape of the canyon allows you to have a 360-view of the place. 
Mill B is a simple 3-mile hike and features a small waterfall near an abandoned mine. It is perfect for children and people who want to hike in steady conditions since the trail has a slight inclination but remains the same until you reach the top.
Finally, Gloria Falls, which is a moderate hike of about 2.3 miles long. This one was left for the end because it tends to get a bit "complicated" since there are some parts where you need to do a little bushwhacking. Therefore it is very important that you pack great shoes. After the hike, you end up in a beautiful river with a stunning waterfall. The trail is optimal for children, always be careful and wear the appropriate footwear. 
Visit The Utah State Capitol Building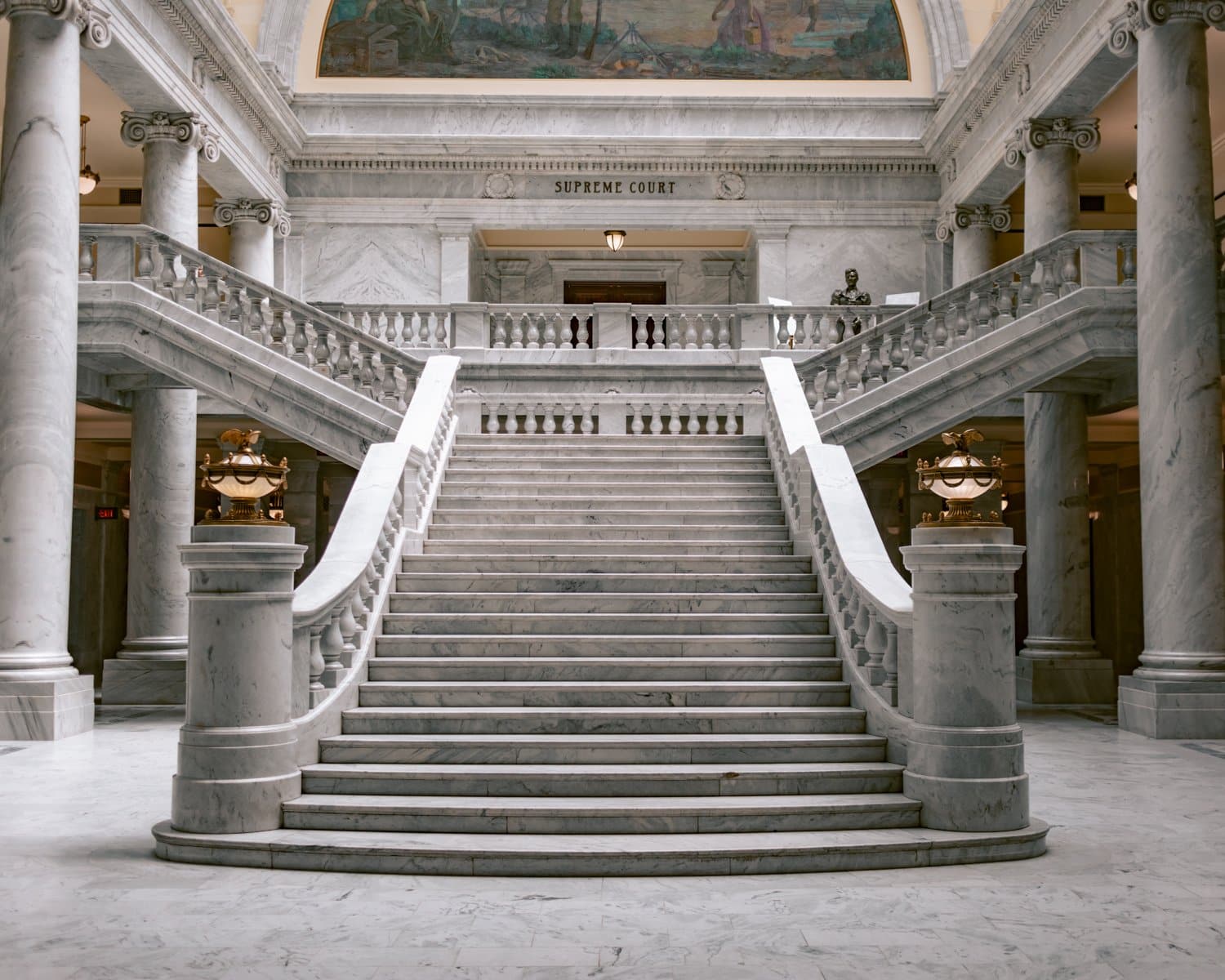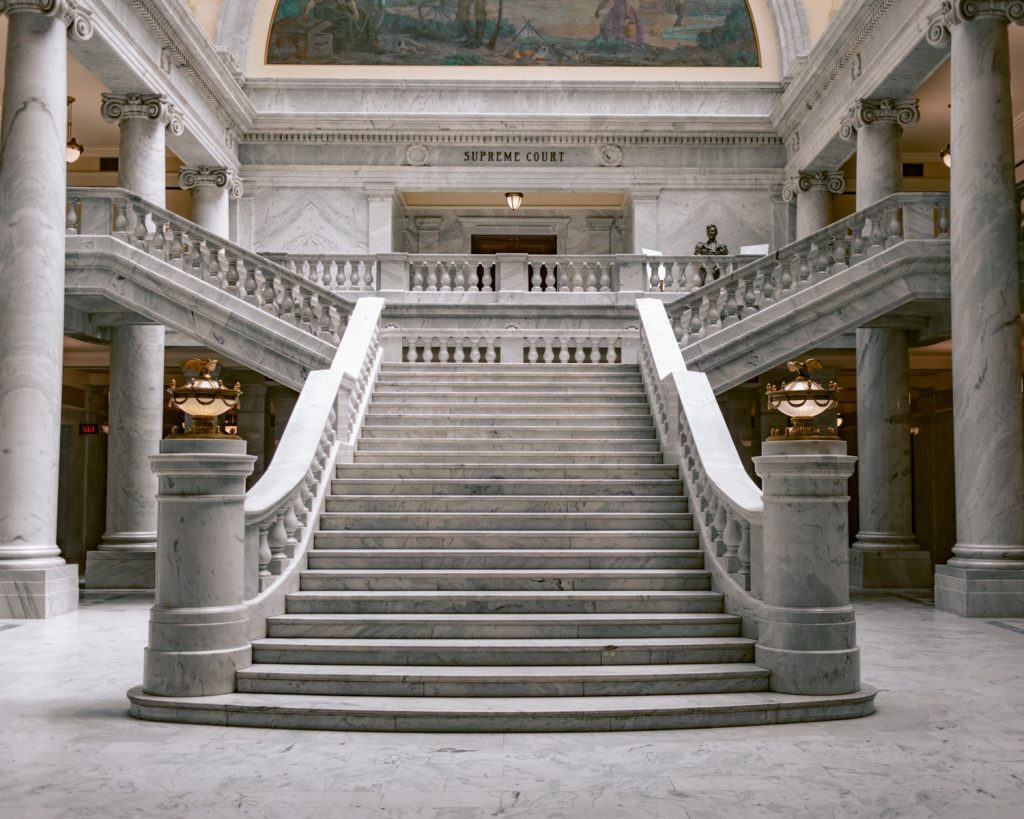 Visiting the Capitol Building is a must-see attraction in Salt Lake City.  You can take the tour docent-led or self-guided tour.
Depending on your preference, the available touring hours may vary, but they're all led during the Capitol's visiting hours. Tours are free of charge and tips aren't accepted. 
Grab Breakfast at Brunch Me Hard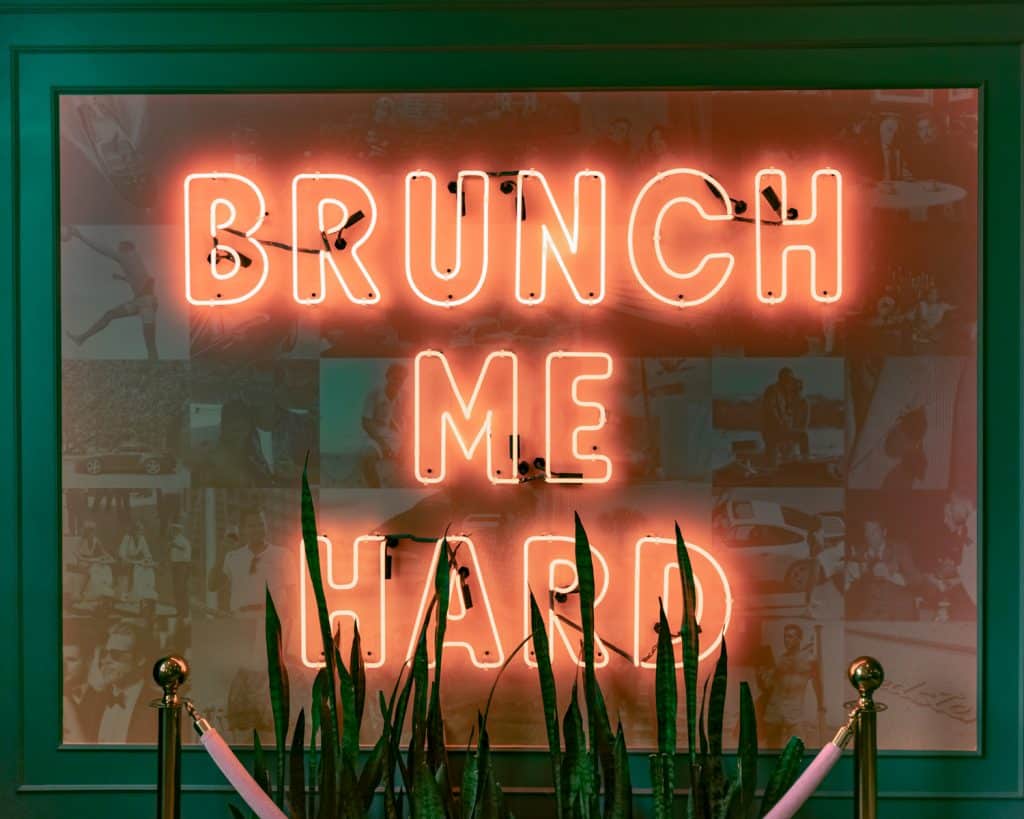 Brunch Me Hard is all about brunch, as the name gives away, and after your early visit to the Capitol, you'll want to grab a bite. 
From classic coffee and raspberries and cream to seasonal pie and monkey bread, this place has everything you want for brunch. Further, they have affordable prices so you can keep your Salt Lake City trip on a budget.
Stroll Memory Grove Park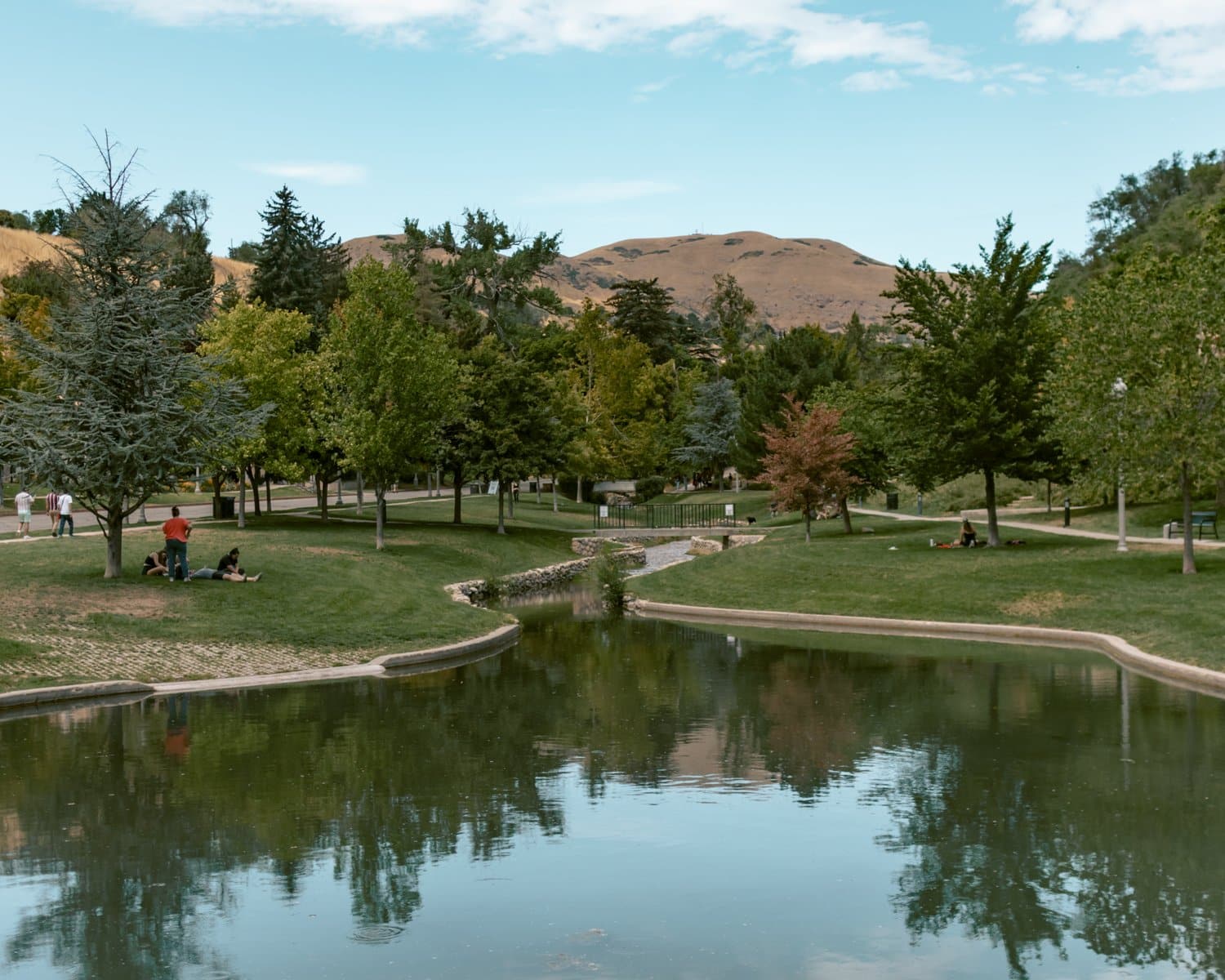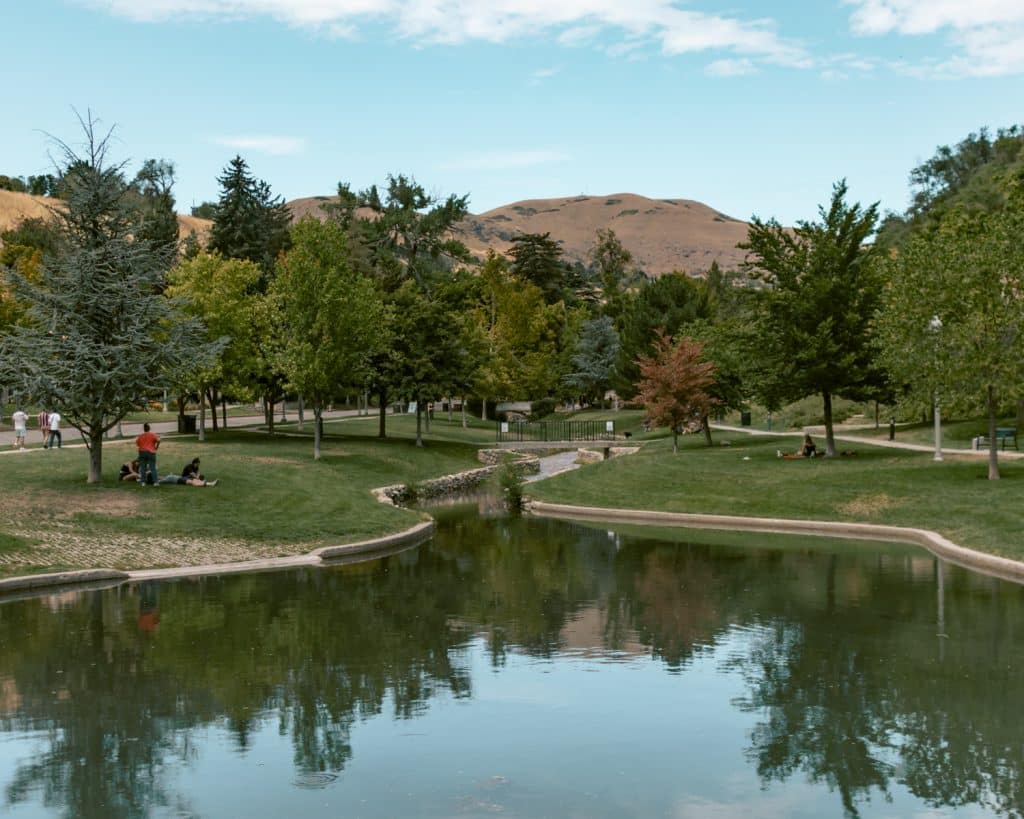 Memory Grove Park features a replica of the Liberty Bell as well as memorials of Utah's veterans. You can stroll down the park and enjoy a wonderful view full of greenery. If you visit Salt Lake City during early spring, you'll see a blooming park.
Memory Grove Park is open from Monday to Sunday from 5:00 am to 11:00 pm, which makes it a great place to add to your Salt Lake City itinerary that you can visit any time of the day. 
Snowbird The Cliff Lodge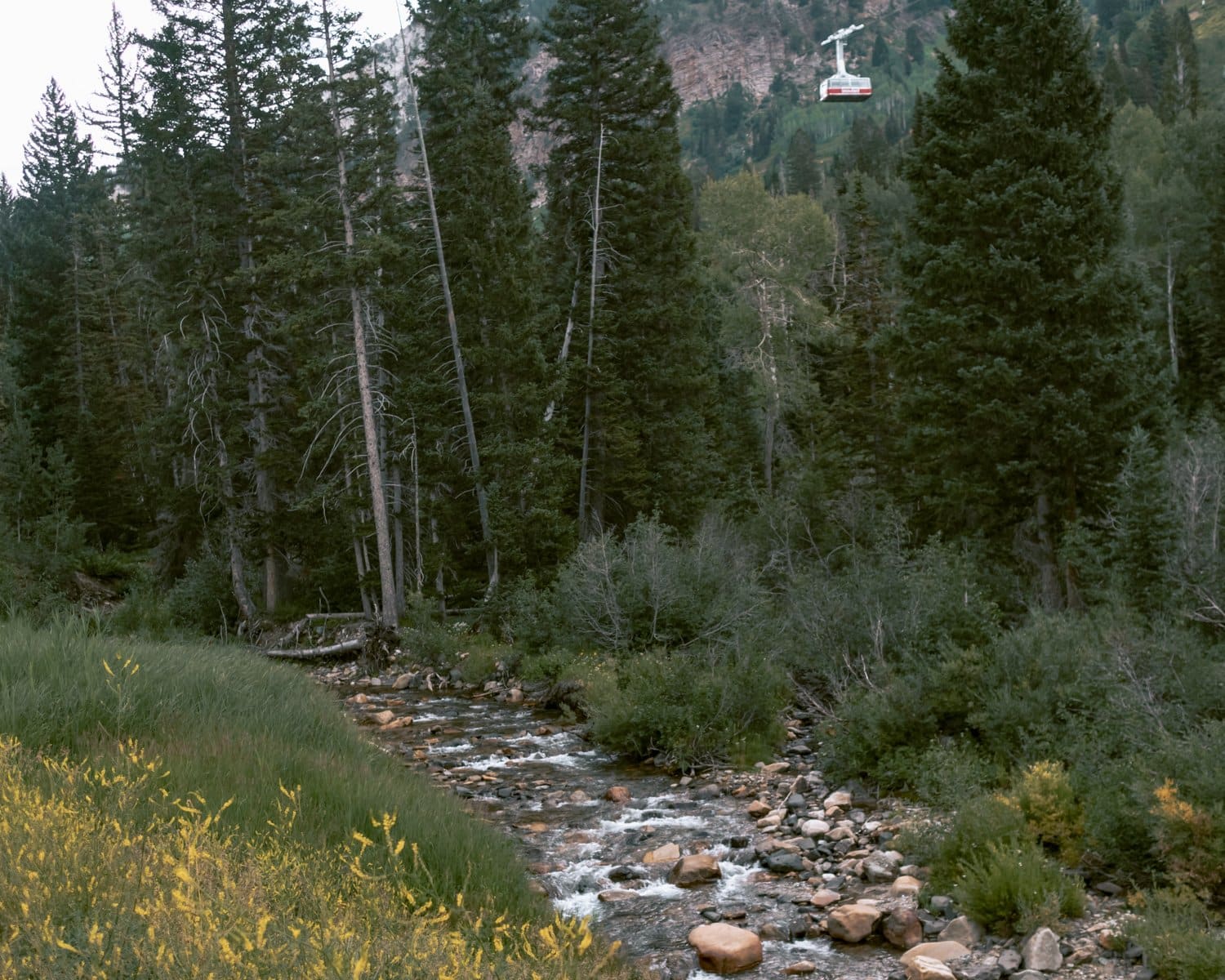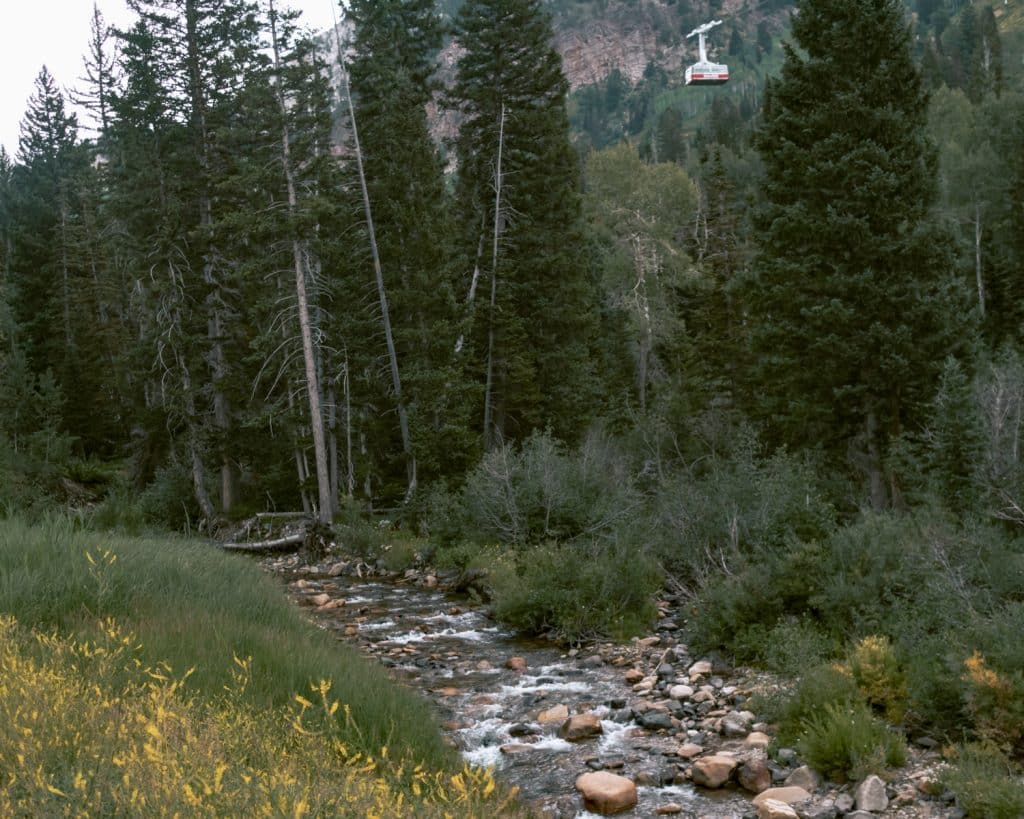 The Cliff Lodge is one of the most well-known ski lodges in of all America, featuring impressive architecture and views. Whether you visit it during the ski season or during any other time of the year, you're guaranteed an incredible time. The snow-white trees look stunning when it's cold, but when hotter days arrive, you can enjoy a movie-like vista of bright green trees. 
Here you can find a year-round open heated swimming pool and two hot tubs. Other amenities to your disposal include an exercise room, yoga studio, and fitness center. What's more, The Aerie Restaurant that has a wide variety of menus and incredible dishes for you to enjoy. 
Catch The Sunset At The Living Room
To finish your daily activities, I highly recommend you hike the Living Room trail and watch the sunset. It is a simple 2.5-mile-long hike and offers the best seat in the house to watch the sun go away. 
The Living Room is perfect for all family members and you are allowed to take your dog, which on other hikes you may not. It is a quick trail to hike and the view you'll enjoy can't be compared to anything in the world.
Grab Dinner At Porcupine Pub & Grill
After a long day of hiking and visiting other parts of the city, the next activity in your Salt Lake City itinerary is to grab dinner at Porcupine Pub & Grill. It is open every day of the week and offers excellent dishes such as artichoke cheese dip, southwestern salad, Philly cheese steak sandwich, Thai chicken pizza, and shrimp curry pasta. 
The restaurant has a distinctive lodge-like architecture and furniture, making it a very warm and friendly place to stop by. 
Have a Long Weekend In Salt Lake City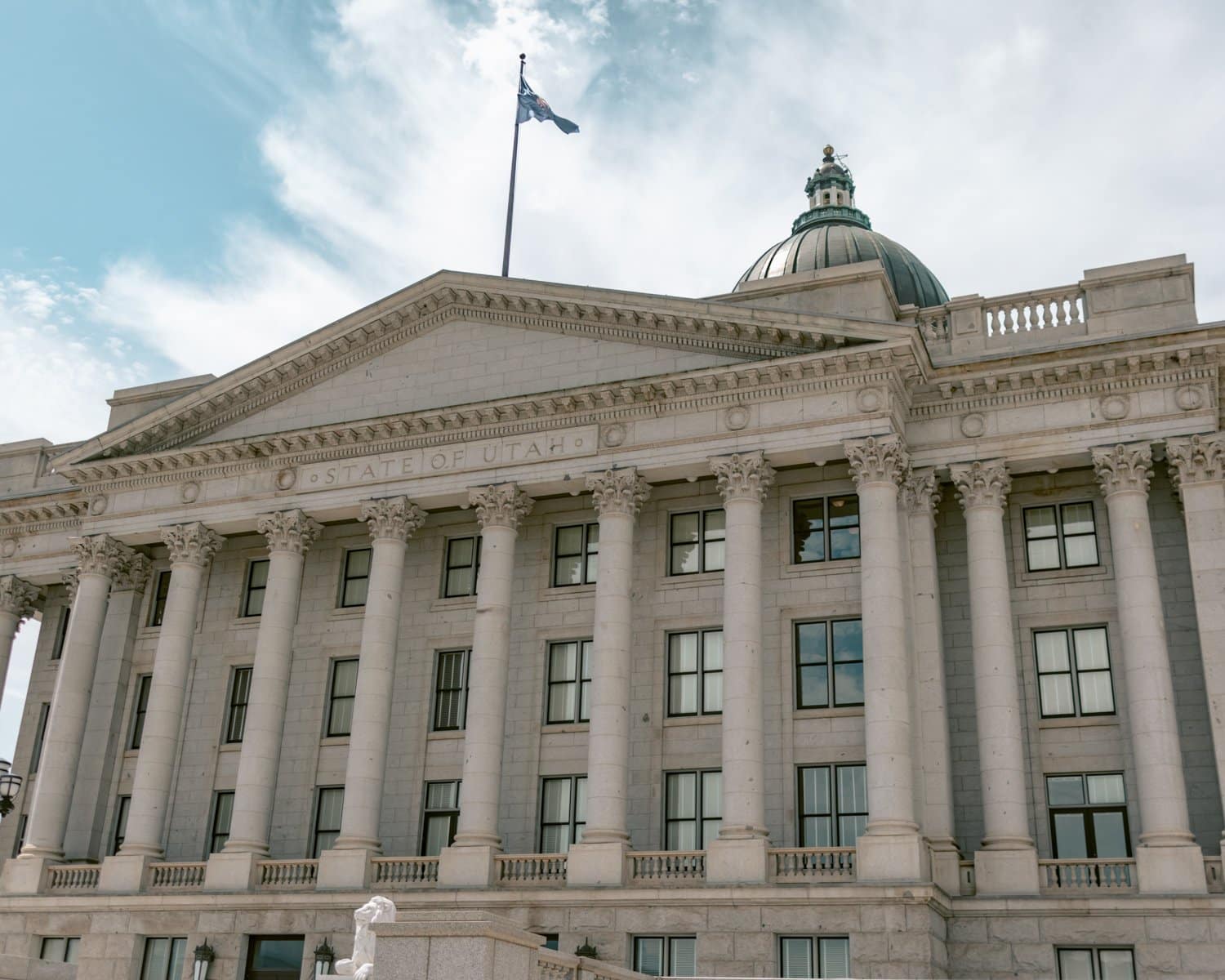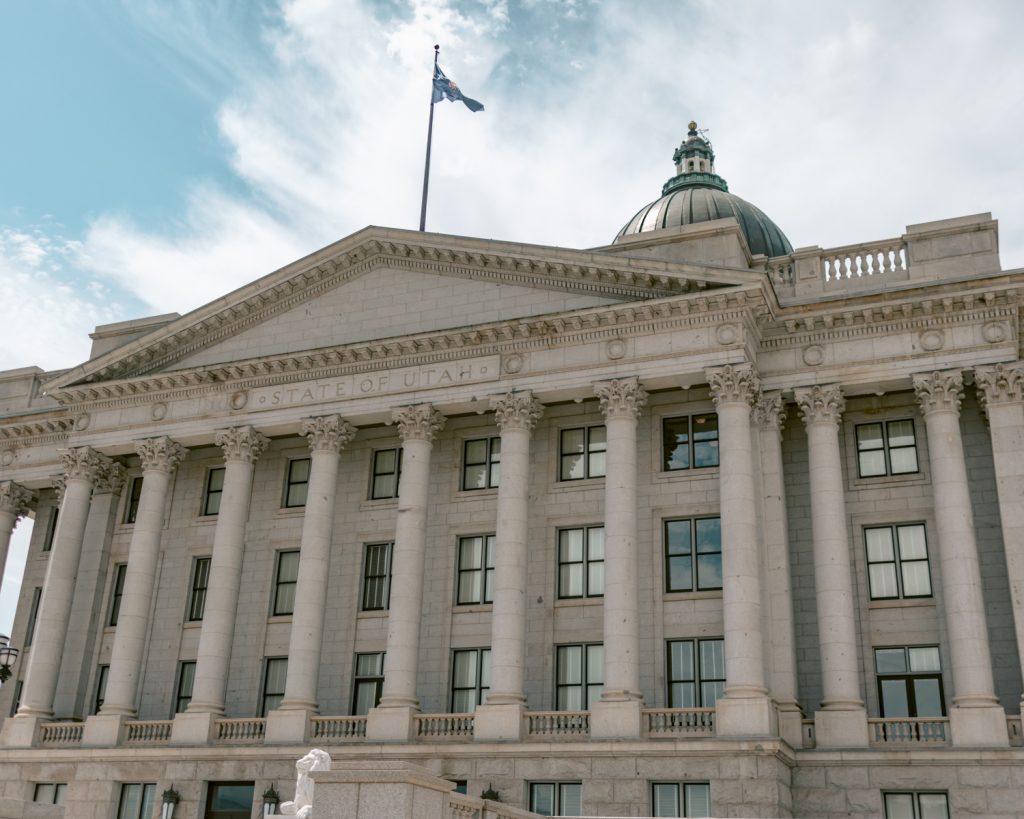 If you can squeeze in more than 2 days in Salt Lake City, there are some other attractions I suggest you visit. Here, I'll recommend some fun things to do in Salt Lake City at night and must-see attractions in Salt Lake City that are affordable and easy to get to. If you have an extra day some things not to miss include:
The Grand America For Tea Time
Enjoy an afternoon tea at The Grand America Hotel, in their impressive lobby lounge with everything you need to have a wonderful time. 
They offer a beverage accompanied by finger sandwiches (with vegetarian options available), strawberries and cream, berry jam, and lemon cream as well as an English scone and afternoon tea pastries. 
Visit One Of The Museums
Visiting a museum will always be a great activity to do while on a trip, and here are 3 highly recommend of Utah's best. 
The Museum of Fine Arts features unique historical and modern art pieces, perfect for taking pictures and admiring their beauty. 
The Pioneer Memorial Museum is dedicated to Utah's founders, remembering and honoring the story of all men and women who participated in the assembling of the state. 
Finally, The Natural History Museum is perfect for children and people who love animals thus you can enjoy a unique walk through evolution.  
Take A Trip To The Bonneville Salt Flats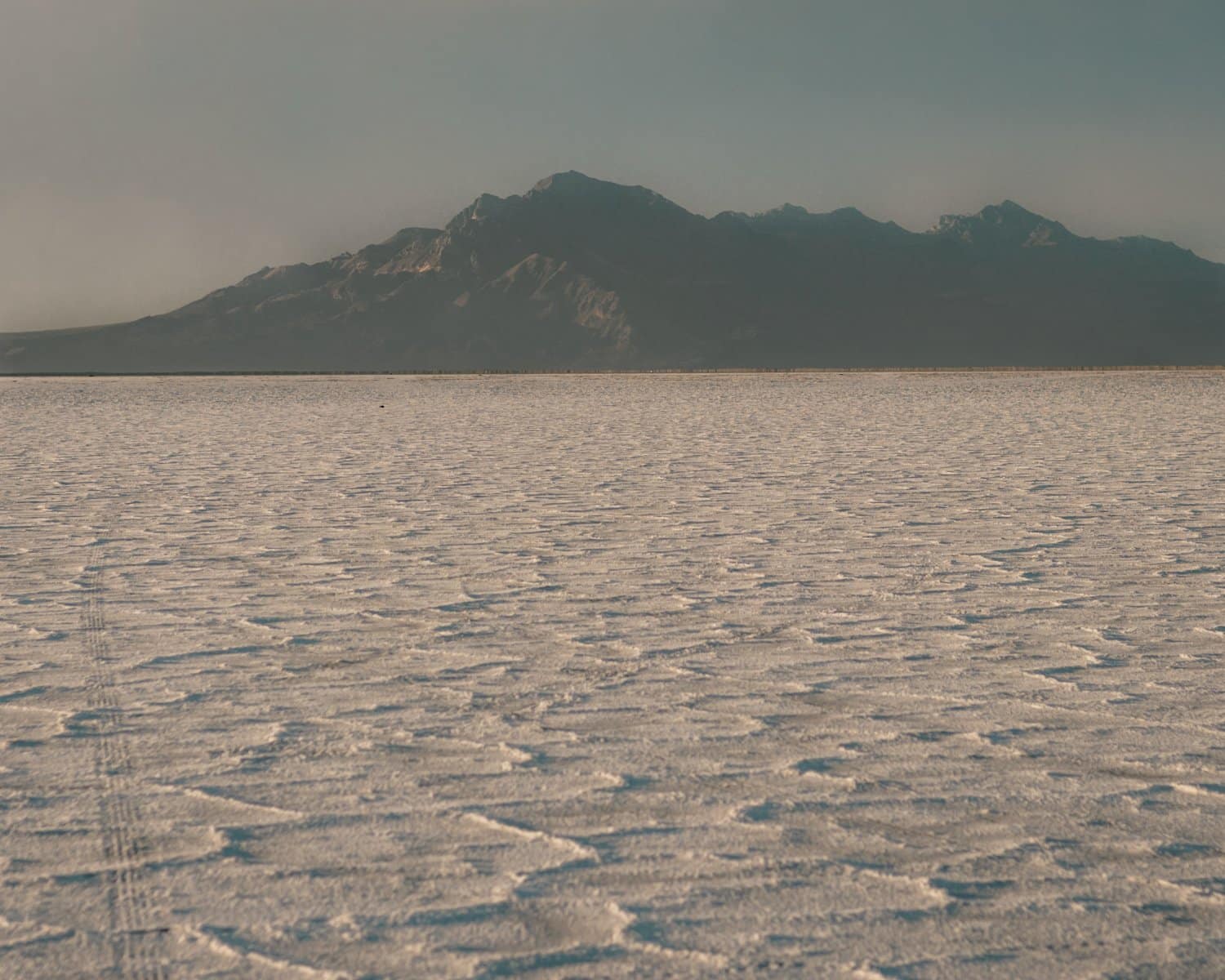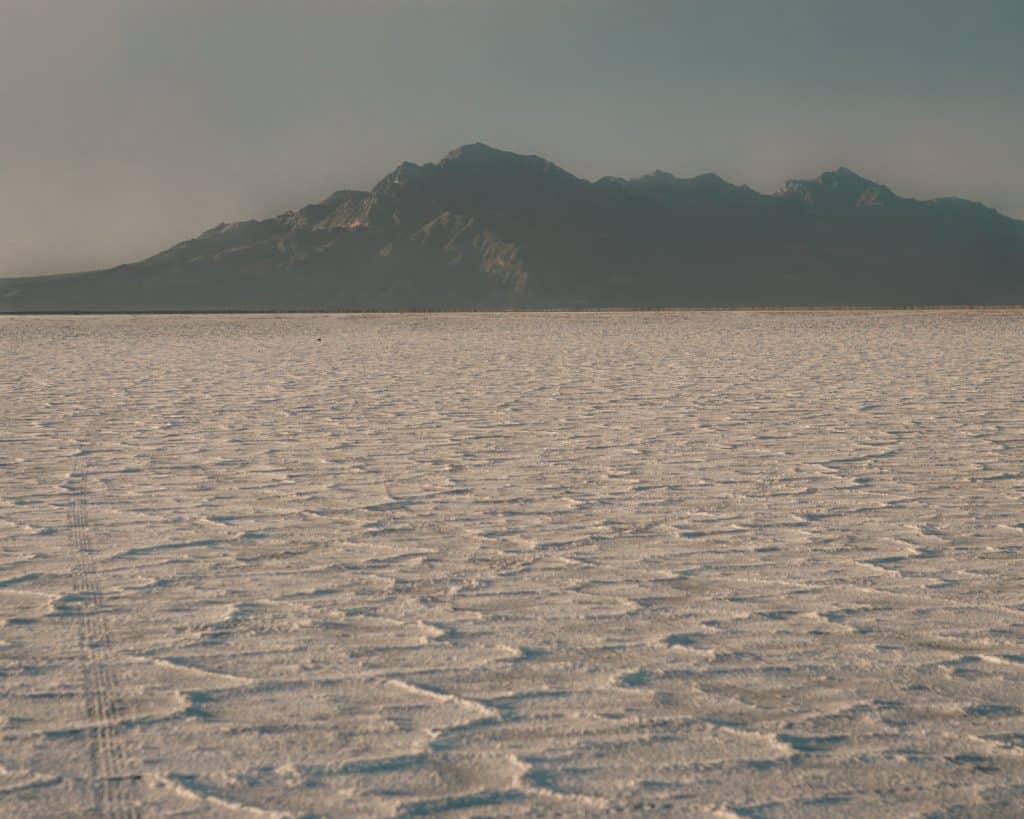 If you want to have a surreal experience then taking a trip to the Bonneville Salt Flats is what you should do. You'll feel like you can see the curvature of the planet, and if you go during the golden hour, you can see the biggest sunset of your life. 
Make sure to wear light clothing, since there are desert-like conditions and loads of water. 
Grab A Nice Dinner Somewhere
Grabbing a nice dinner is the perfect way to close your Salt Lake City trip, and depending on where you're staying you can find some unique restaurants. The best thing about Salt Lake City is that almost all restaurants are good, so no matter where your hotel is, you'll find an excellent place to grab a bite.
Helpful Information To Know Before Visiting Salt Lake City
Before visiting Salt Lake City, or planning your trip, there are a few things you need to know. 
To begin, Salt Lake City is a year-round destination, meaning that you can have a great time every season and month. The only thing that will vary, and consequently, might affect your activities is the weather. Therefore, it is important that you consider all possibilities. 
Apart from this, you must know that Salt Lake City is an outdoor destination, where some of the best activities to do during your trip are outdoors. Hiking, strolling down parks, and visiting the city are all great to do when the weather is nice, but you can also do some extreme action and do them during winter too (with the appropriate clothing).
Beware you have a moment of altitude sickness if you're not used to these environments. They can feel like a bad hangover with symptoms such as vomiting, poor appetite, and weakness. So lay low on drinking any alcohol. 
If you do plan on drinking while there, be sure to have identification on you. No matter if you look past your 20's, it's mandatory you get carded for alcohol. Forget getting served if you don't show your driver's license or passport. 
Finally, if you're planning a Salt Lake City weekend getaway, you should know that many businesses are closed on Sundays. So, having backup activities planned such as hiking or anything else is highly recommended. 
Weekend In Salt Lake City Conclusion
I hope this article comes in handy when planning your weekend in Salt Lake City adventure. 
I am sure you're going to have a wonderful time as I did following this Salt Lake City itinerary. Be sure to check out my post on Utah quotes and captions for Instagram to have them handy for your photos. 
Related posts: 
Like this post about spending a weekend in Salt Lake City? Share it with others or pin it for later!