The national parks in Utah will leave you speechless. When you don't have the right words to describe your picturesque photos use these Utah quotes for Instagram. Here is a curated list when visiting the Beehive State of the best Utah nature quotes, Utah sayings, Utah puns, quotes about Utah, Arches National Park quotes, and Utah captions for Instagram. 
No trip to Utah would be complete without visiting the capital. Use my Salt Lake City itinerary so you don't miss the highlights during your trip!
This article may contain affiliate / compensated links. For full information, please see our disclosure here.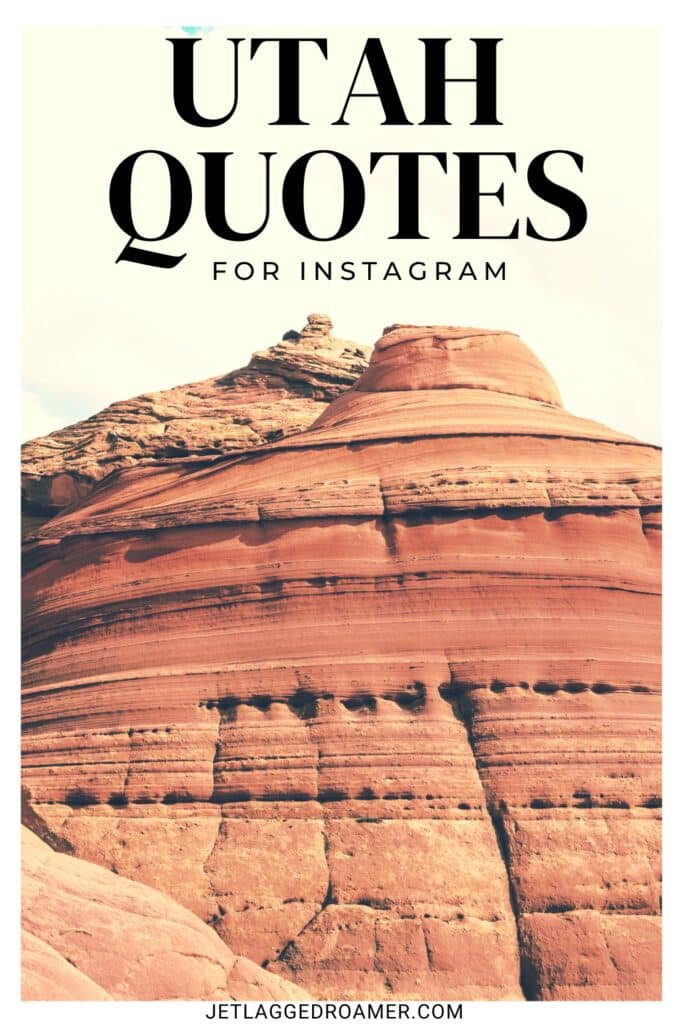 Love quotes? Check out these other reads:
Utah Quotes 
Utah is one of the most beautiful places you can discover in the US. It's a state with some of the most picturesque parks. Get inspiration for places to visit in Utah here. Also, don't forget to use these Utah quotes for your Instagram captions.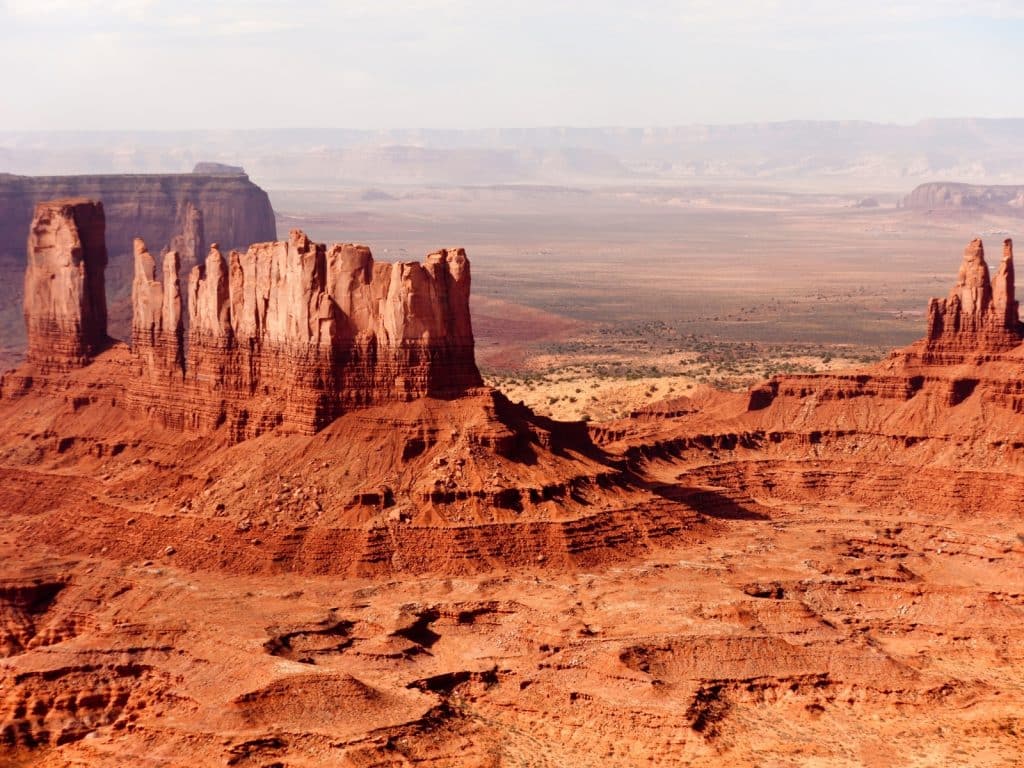 There are so many hidden gems in Utah to discover. Here are some beautiful Utah quotes to describe the warmth of this state. 
"Utah is amazing, it's incredible because it's so big. There are so many places to drive. There are curves, straight bits; it's like Road Runner country, frankly." – Edd China
"I've never been the top dog. I've always been the underdog. And that's why I relate so much to Utah, because we're underdogs, we're overlooked, kind of thought of as an afterthought." -Donovan Mitchell 
"Utah will always be special to me. They were the school that gave me an opportunity, and I grew so much as a person and player there."- Alex Smith "
We're putting Utah in a different light. I'm glad to be a part of that. We're all glad to be a part of that. My friends want to come here. When I was a kid, that wasn't the case. That's where I'm trying to get Utah to. I want people to see what we have because it's a great place."- Donovan Mitchell  
"Utah State stayed with me, so I stayed loyal to the people loyal to me." Bobby Wagner
Utah Captions For Instagram 
Use these Utah captions for Instagram. 
Chasing waterfalls. 
On cloud nine *insert cloud emoji*
Every mountain high, every valley low *insert mountain emoji*
Good clean fun in the dirt. 
Salt Lake Pretty. 
Someone told me to take a hike, so I did. 
Captions For Utah 
Branching out *insert tree emoji* 
Feeling good-natured.
Life's a lot better in Utah. 
Utah is my therapy. 
Chasing waterfalls in Utah.
Utah Nicknames 
Land of the Saints  
Salt Lake State
Beehive State
Mormon State 
Deserted State
Land of the Mormons
Related post: Sun Captions
Utah Slogans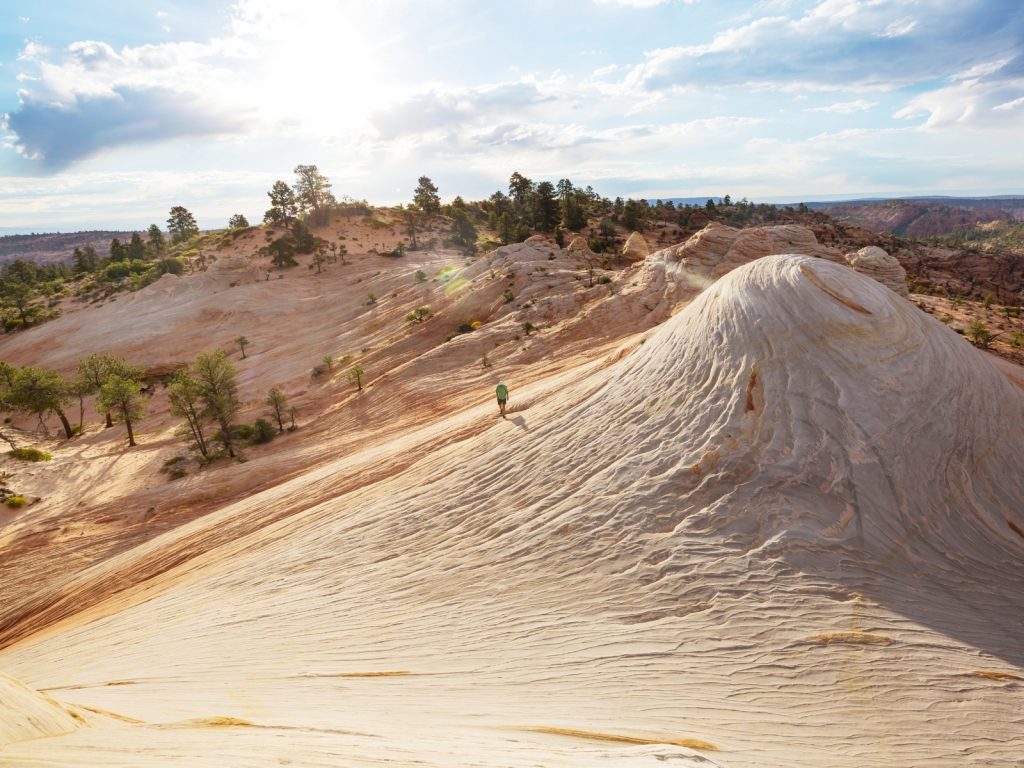 Land of the Mormons.
Utah! Where ideas connect. 
Welcome to Utah set your watch back 20 years. 
A great, pretty state! 
Life elevated. 
Three times the wives mean three times the fun. 
Greatest snow on Earth. 
Be-UTAH-ful!
Friendly State 
Welcome to Utah, we believe in the Constitution here.
Utah Puns 
This state is be-Utah-ful.
Utah rocks! 
I don't have to Provo my love for Utah to you!
I don't say this Ogden, but Utah is the best. 
Are Utah-lking to me? 
Arches you glad you're in Utah? 
Canyon-believe these lands?
Utah's beauty is rock solid. 
Utah's great if Uinta mountains. 
I checked out some mountains in Utah. It was lava at the first site.
The way I speak, U-tah think there's no better place on earth. 
If Utah-lk the talk, you better walk the walk. 
Wasatch your back in the mountains!
I want to take U-tah all the beautiful places. 
Have I told you that U-tah best?
How well do you know Utah's geography — have U-taught yourself well?
Bryce Canyon Captions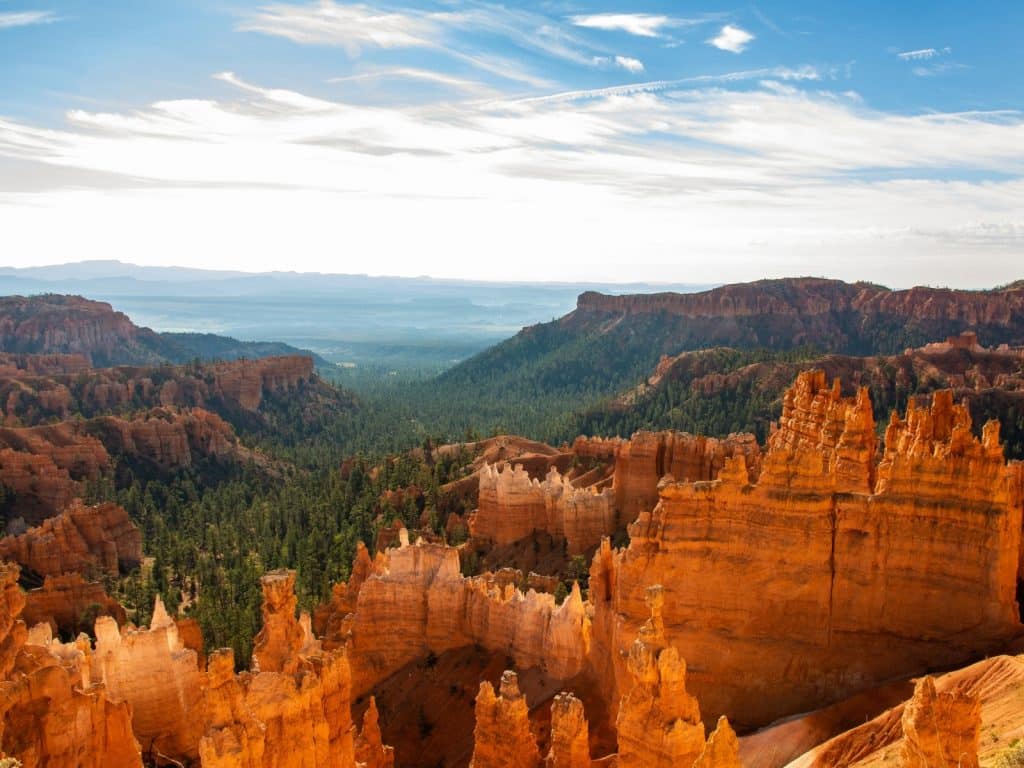 Hoodoo you think you are? 
Getting out in nature is free: the Bryce is right. 
Bryce, Bryce baby. 
Bryce to meet you, Utah. 
Utah National Park Quotes 
"Snowboarding! I love it! Some of the best places to snowboard are Telluride and Park Cities, Utah."- Bridget Hall  
"Capitol Reef is filled with geology that takes shape, color, and dimension to a level beyond comprehension."― Stefanie Payne
"Capitol Reed is filled with geology that takes shape, color, and dimension to a level beyond comprehension."― Stefanie Payne 
"The parks do not belong to one state or to one section…. The Yosemite, the Yellowstone, the Grand Canyon are national properties in which every citizen has a vested interest; they belong as much to the man of Massachusetts, of Michigan, of Florida, as they do to the people of California, of Wyoming, and of Arizona." – Stephen Mather 
"Family trips to Yellowstone and to what are now national parks in Southern Utah, driving the primitive roads and cars of that day, were real adventures."- Paul D. Boyer
You may enjoy: Road Trip Instagram Captions
Arches National Park Quotes 
"Mother Nature is a master sculptor and in no place is that more evident than at Arches National Park."― Stefanie Payne
"Sign written on the inside of the outhouse door at the campground in Arches: "Attention: Watch out for rattlesnakes, coral snakes, whip snakes, vinegaroons, centipedes, millipedes, ticks, mites, black widows, con-nosed kissing bugs, solpugids, tarantulas, horned toads, Gila monsters, red ants, fire ants, Jerusalem crickets, chinch bugs, and Giant Hair Desert Scorpions before being seated.
Moab Quotes And Captions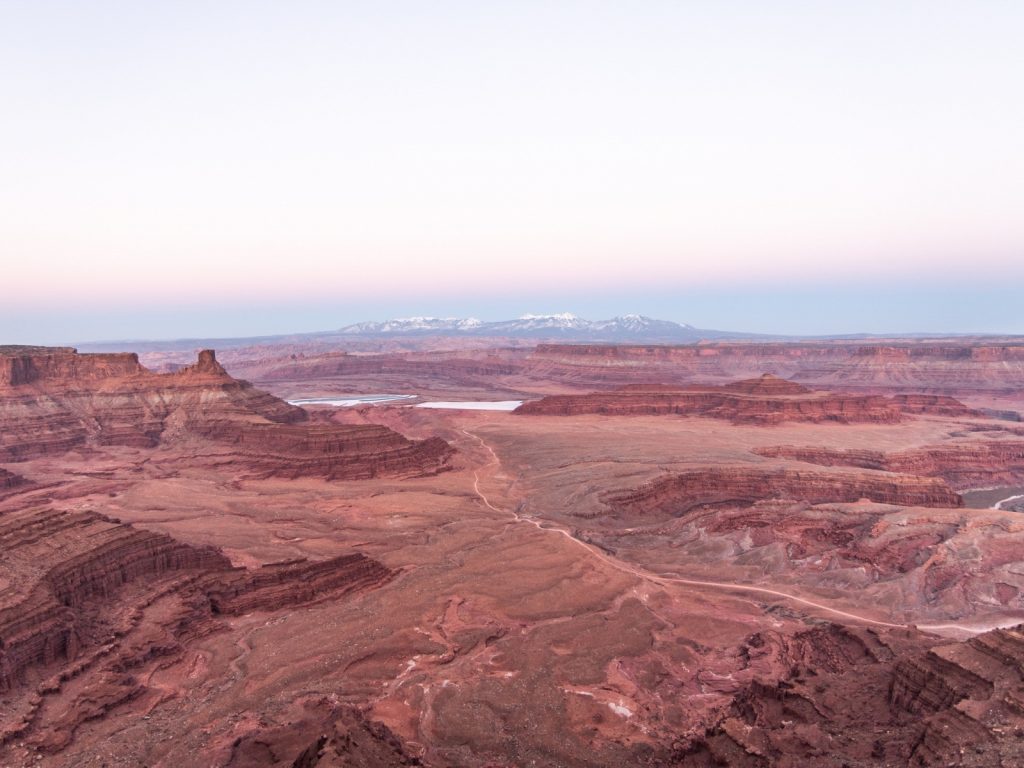 "Moab is calling" – Anonymous 
Moab money, Moab problems. 
"Moab is seriously one of the most beautiful places I have ever been."-Isabelle Fuhrman
Zion Utah Captions And Quotes
There's no de-Zion, Utah is heaven on earth. 
I'm Zion over these views.
Zion National Park or Mars? Lmk. 
There's no de-Zion, Utah is heaven on earth. 
You better Watchman, Zion sunsets are epic.
"Zion National Park is a place where history deepens one's appreciation for beauty of the canyon. Visitors marvel at the pioneering spirit of those who created an oasis in the arid desert. In many languages, tourists note their fascination with the engineering of the tunnel and wonder how trails to remote reaches of the park were constructed."- Tiffany Taylor
Quotes About Utah 
"I spend most of hunting season at the ranch. We all love to hunt whitetails, and we have a pretty good supply in South Texas. I also love to hunt elk in Arizona, mule deer in Utah, and I've been to Canada to hunt caribou." -George Strait 
"We have a water purifier, so we drink a lot of it. As a singer, especially in Utah, you have to hydrate constantly."- Donny Osmond 
"In Utah, there are no bad things in the water there. It's just smooth, really beautiful."– Steve Guttenberg 
"I went to Salt Lake City and the Mormons tried to convert me, but when I found they forbade tea and tobacco I thought it was no religion for me." – Bertrand Russell
"Actually, I was born in Las Vegas. My parents moved to Utah when I was eight because, after 40 years in Vegas, they were tired of it. We ended up in Nephi, a really small town in Utah."– Brandon Flowers
"I came back to Utah to get away from Hollywood."– Mike Lookinland
"I love living in Utah. I was born here but raised in L.A., but we decided about 13, 14 years ago to come here to Utah."- Donny Osmond "
Today is your day! Your mountain is waiting, So… get on your way!" – Dr. Seuss
"Rocks and waters, etc., are words of God, and so are men. We all flow from one fountain Soul. All are expressions of one Love."– John Muir
"All that's missing for Utah is a blindfold and a cigarette."- Bob Costas 
Related post: Sunset Captions For Instagram
Utah Sayings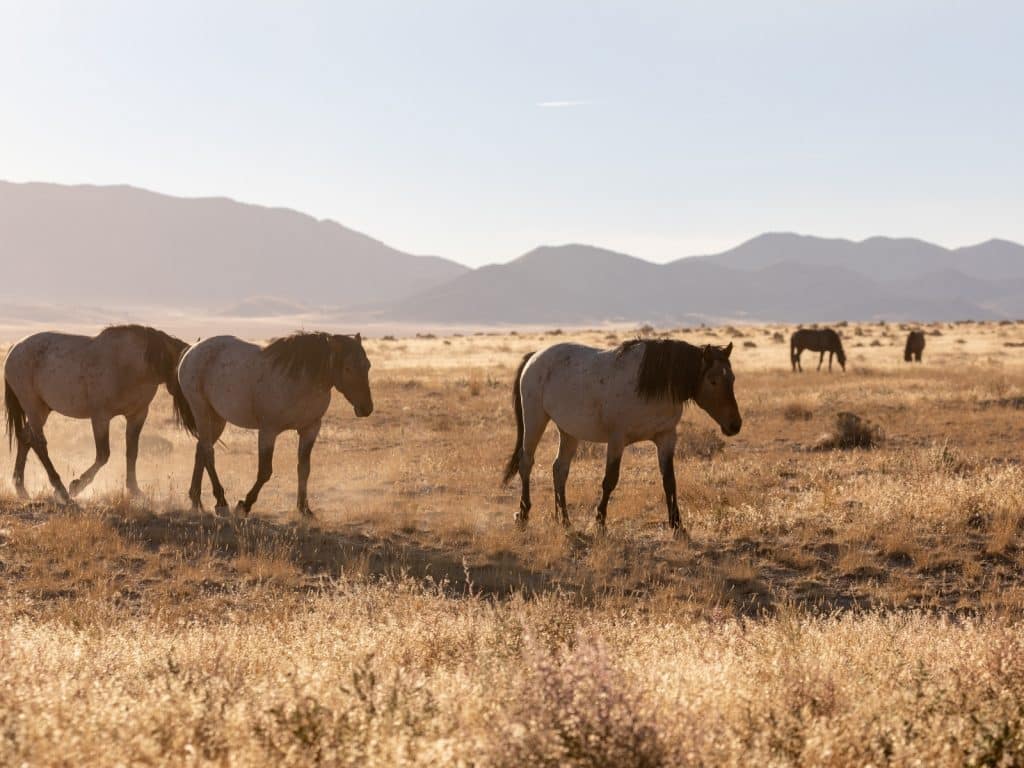 Point of the mountain. 
You're fine. 
Stake house or stake centers. 
Going on a fish. 
Fry sauce. 
You bet!
Fresh powder.
Holy war.
NCMO
Captions For Utah 
These captions for Utah are perfect for Instagram. 
Add Utah to your bucket list. I promise you won't regret it. 
Salt Lake City is always a good idea! 
Dear Utah, I think about you all the time. 
Live. Breathe. Visit Utah. Repeat. 
Keep calm and go to Utah.
Can we explore Utah every day? Thanks! 
I followed my heart all the way to Salt Lake City 
Utah Nature Quotes 
"As we crossed the Colorado-Utah border I saw God in the sky in the form of huge gold sunburning clouds above the desert that seemed to point a finger at me and say, "Pass here and go on, you're on the road to heaven."- Jack Kerouac 
"The San Gabriel monument explained our natural heritage, but there is more in need of safeguarding- extraordinary places like Utah's Greater Canyonlands."-Frances Beinecke
"The mountains are calling, and I must go." ― John Muir 
"Mother Nature is a master sculptor and in no place is that more evident than at Arches National Park."― Stefanie Payne
"It's fascinating to go somewhere where you're away from everything. There are no houses, no buildings, no roads, no people, and for a little less extreme hunting, any place in the West – Colorado, Utah, Montana – that's just beautiful country." – Shawn Michaels
"The way up to the top of the mountain is always longer than you think. Don't fool yourself, the moment will arrive when what seemed so near is still very far." — Paulo Coelho
Famous Quotes About Utah 
Here are some famous quotes about Utah. 
"I enjoyed my time in Utah. It was a different area to what I was used to. The people there were very nice and it was a great organization and city. I have only good things to say about Utah." – John Starks
"I have friends in Utah who care about me as a person, not for what I am. They'll call to see how my heart is, how my blood pressure is. That's important to me."- Rick Majerus 
"Money speaks in Utah". Robert Redford  
"Once you put yourself in the hands of the government, you could end up in Utah."- Michael O'Donoghue
"Utah is no longer considered a flyover state."- Gary Herbert 
"Because, you know, you're in Utah. And because of its political conservatism, if you can make it there, you can make it anywhere."- Robert Redford
Salt Lake City Quotes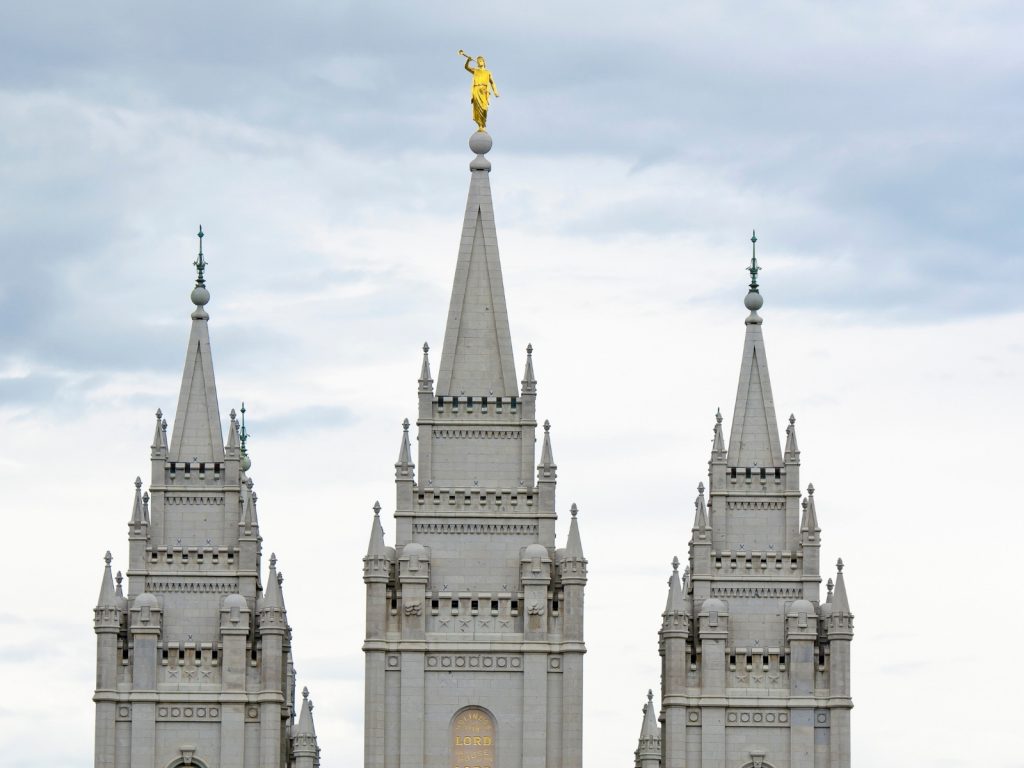 "I love Salt Lake City. It's beautiful with all the great outdoors around you." – Peter Sagal 
"Lotta people don't know where Utah is but it in Salt Lake."- Karl Malone 
"I think my heart breaks daily living in Salt Lake City, Utah. But I still love it. And this is the richness, the texture."- Terry Tempest Williams 
"Once I came to Salt Lake City, I didn't want to go anywhere else. It was home sweet home for me."- John Stockton
"Everyone has always underestimated a company headquartered in Salt Lake City, Utah. The New York boys thought they could take me on, that nobody out here has any knowledge or wisdom."-John Huntsman, Sr.
"Salt Lake City gave me a lot of surprises. How progressive the city actually is, for instance, compared to the resets of Utah- it's like this purple dot in a sea of red. And the government there is kind of a mix of conservative values and progressive ideas."- Larry Wilmore
You may also enjoy my weekend in Salt Lake City itinerary.
Utah Quotes And Captions For Utah Wrap Up
That is our list of Utah quotes. I hope you enjoyed reading this list of Utah puns, Utah slogans, Utah captions, and quotes about Utah for Instagram. Leave your favorite Utah quote in the caption below! 
Don't forget to check out this epic Salt Lake City itinerary when visiting this beautiful state!
Love quotes? You're going to love these reads: 
Like this post on Utah quotes? Share it with others or pin it for later!