The Miami to Key West drive is one worth making when visiting South Florida. Filled with amazing entertaining stops and stunning landscapes featuring the bluest beaches and the greenest trees to ever exist. These thousands of small islands make up the Florida Keys, which is a true paradisiac destination. 
So pack your bags, buckle up, and let's hit the road. Get ready for some of the most scenic views coasting on the Overseas Highway. 
This article may contain affiliate / compensated links. For full information, please see our disclosure here.
Traveling to Florida? Check out these other related Florida posts:
Miami To Key West Map
Have all these awesome spots I mention with the map below for your road trip from Miami to Key West. You can keep them near and pull them up easily on your phone so you have them handy with you. But, before you get on the road, use this road trip guide so you're prepared before you head off on your adventure. 
**My visit was sponsored by The Florida Keys & Key West, but all thoughts and opinions are my own.
Miami To Key West Road Trip Itinerary Day 1
8 AM: Embark On Your Journey From Miami To Key West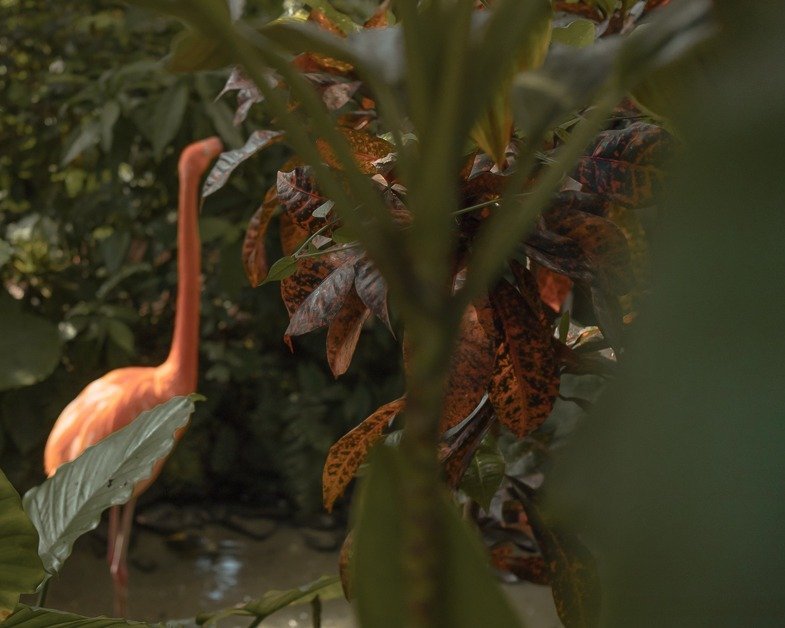 Prepare yourself for an amazing trip filled with beautiful landscapes and iconic places along the route from Miami to Key West.  
Take your pick and make a stop at one of the many attractions before hitting the Keys. 
Coral Castle:
Admission: Adults (13+) $18, children (7-12) $8
Hours: Sunday & Thursday 9 AM-6 PM, Friday & Saturday 9 AM-7 PM
Location:28655 S Dixie Hwy, Homestead, FL 33033
Website: https://coralcastle.com/
This oolite limestone structure was created by Edward Leedskalnin and is located in Miami-Dade County, between the cities of Homestead and Leisure City. 
The place is formed by many ancient stones formed from coral and is known by the legends told about its creation, where it is said to have been single-handed by Leedskalin using reverse magnetism and supernatural abilities that allowed him to move around and carve most of the stones.
Robert Is Here:
A family-owned and operated fruit stand, famous for specializing in rare and exotic fruits and vegetables, most of them grown on their farms. It started as a normal fruit stand located on the side of the road and grew into a complete tourist destination equipped with an animal farm, play area, and picnic tables.
Homestead-Miami Speedway:
Admission:——
Hours: ——
Location: One Ralph Sanchez, Speedway Blvd, Homestead, FL 33035
For fans of speed, this is the place to go. This motor racing track located in Homestead has several configurations and promotes several series of racing. All NASCAR, the IndyCar Series, the WeatherTech SportsCar Championship series, and the Championship Cup Series took place there. Watch out for future races on the days of your trip. 
At the moment of writing this post, tours of the track and gift shop are not available for tourists. Learn more about future and upcoming schedules here.
Everglades National Park:
Admission: $30 per vehicle or $15 single person for a 7-day pass
Hours: Everyday 9 AM-5 PM
Location: 40001 State Hwy 9336, Homestead, FL 33034
Website: https://www.nps.gov
Another stunning stop you must do is to visit the Everglades National Park, which consists of 1.5 million acres of wetland that protect landscapes that provide important habitat for several rare and endangered species like the American crocodile, manatee, and the Florida panther.
READ POST: Nude Beaches In Florida
John Pennekamp's Coral Reef State Park:
Admission: $8 per vehicle + 50 cents per person
Hours: 8 AM till sunset
Location: Mile Marker 102.5 Overseas Highway Key Largo FL 33037
Website: https://pennekamppark.com/
Lastly in this first part of the trip is John Pennekamp's Coral Reef State Park, established in 1963, which was the first undersea park in the country. The park and the adjacent Florida Keys National Marine Sanctuary, cover approximately 178 nautical square miles of coral reefs, seagrass beds, and mangrove swamps. 
12 PM: Robbie's Marina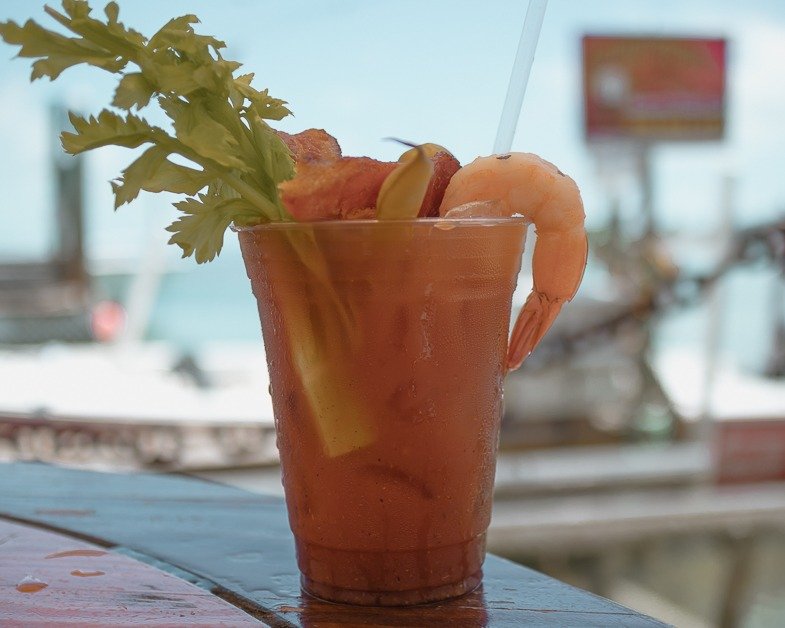 Welcome to the second part of the first day of our Miami to Key West trip. By noon you should be visiting Robbie's Marina of Islamorada, home of the world-famous tarpon feeding. This place began its adventure 18 years ago when owner Robbie and his wife Mona started feeding an injured tarpon that they named Scarface. After some time helping him gain weight again, they released him into the water but the fish refused to get away for long periods. It started to come back frequently, bringing some friends along the way that soon turned into hundreds.
You must feed one of the hundreds of tarpons that go there daily and linger for hours. Most of the time, tarpon rises from the water providing a beautiful mini show of silver and green flashes because of their skin. Admission is $2.25 per person to participate in the feeding.
For lunch, head over to the Hungry Tarpon restaurant where you can choose many dishes from an amazing menu, or if you decide to go fishing, they can "cook your catch" and make your fishing experience more amazing. However, if you prefer not to work for your food my favorite here is the fried shrimp tacos. They are super delicious! Also, don't leave without trying their Trailer Trash Bloody Mary that's loaded with bacon, olives, pickled green beans, and more! 
2 PM: Back On The Road To The Keys
After enjoying a well-deserved lunch, it is time to hit the road again. Take your time with this drive and enjoy the most scenic views as you coast on the 7-mile bridge. 
4 PM: Check Into Hotel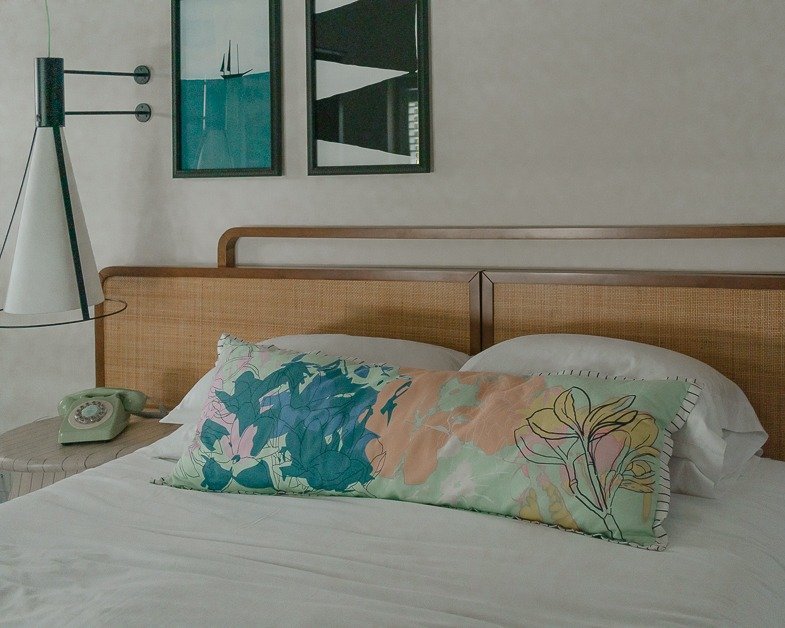 This is the largest hotel in the Kimpton Key West collection. The building comprises multiple historic homes that make every guest room unique. With loads of green around the perimeter, sitting, and landscapes to enjoy, your stay will be a memorable one.
The property has three pools on-site, comfy beds, a bar, free breakfast, and more. Kimpton Winslow's Bungalows will ensure you have one memorable visit during your stay. 
6 PM: Land's End Sunset Sail with Sebago Key West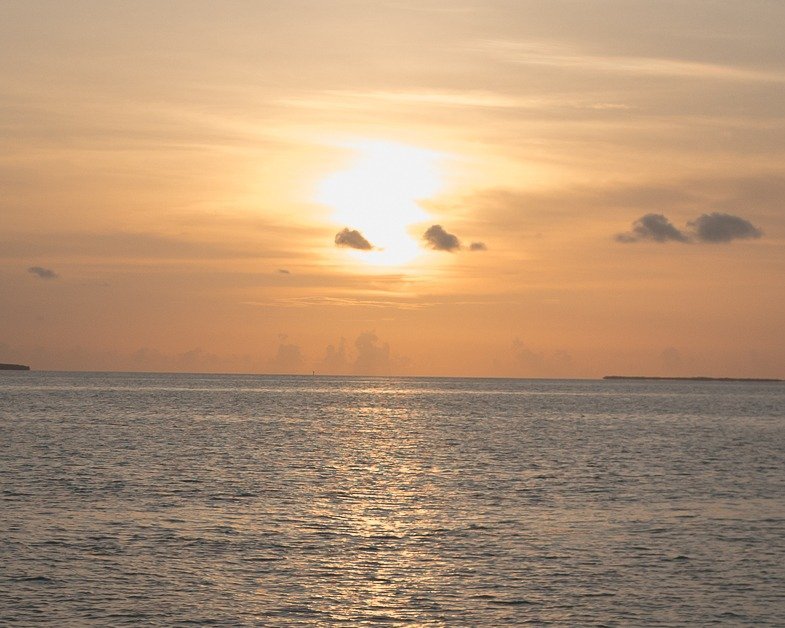 Key West's premier sunset sail with a very spacious sailing catamaran, this place offers top-tier drinks and appetizers while sailing through jugglers and entertainers in Mallory Square.
9 PM: Dinner At Blue Heaven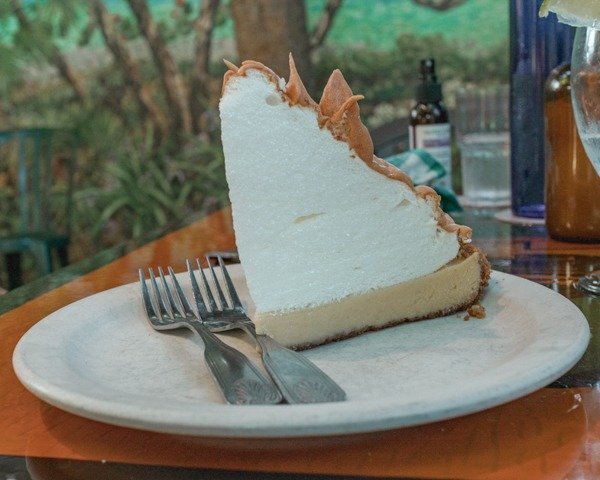 A well-known al fresco dining, Blue Heaven offers many delicious dishes while sitting under canopies of tropical foliage, accompanied by improvised art and a sail strung between trees providing shade. This place will serve you dinner like no other.
Save room for dessert here and make sure you order the famous Key Lime Pie on this island. 
READ POST: Florida Packing List: The Essentials
10:30 PM: Walk Duval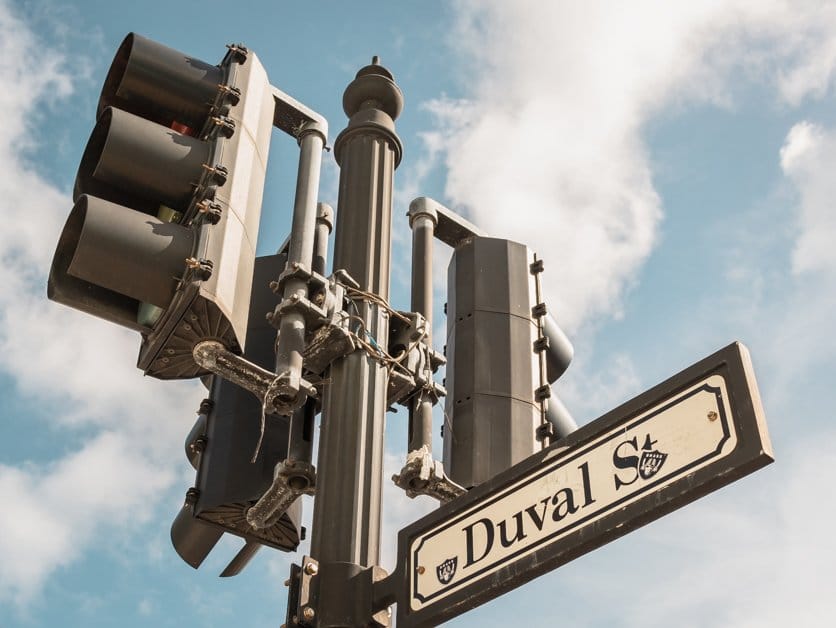 From the Gulf of Mexico to the Atlantic Ocean, Duval Street is Key West's most famous party atmosphere. Spanning just over one mile, this main drag of downtown Key West is where you'll find the hottest spots, from the best restaurants, nightlife, pubs, and attractions to boutiques, cafes, museums, landmarks, and art galleries.
Miami To Key West Road Trip Itinerary Day 2
9 AM: Fury's Island Adventure Eco Tour
Tucked away between mangrove islands, shallow sandbars, and clear, calm turquoise waters, Fury's Island adventure tour is one worth taking. The trip features backcountry snorkeling, guided kayaking, a view of the local wildlife, a remote sandbar, and shallow water. Paddleboards are also available on this adventure. 
Light breakfast and lunch are served on board. When you're done snorkeling adults can help themselves to unlimited beer, wine, and mimosas. 
Due to this excursion being on the water I refrained from bringing my professional camera. However, you can check videos of this adventure on my Instagram highlighting "Florida Keys" right here.
2 PM: Freshen Up At Hotel
After a sunny day with loads of fun, it is time to head back to the hotel and freshen up quickly to explore more of Key West.
3:30 PM: Take Your Pick
Any of these three amazing activities will make your trip unforgettable. Pick one or do all if time permits.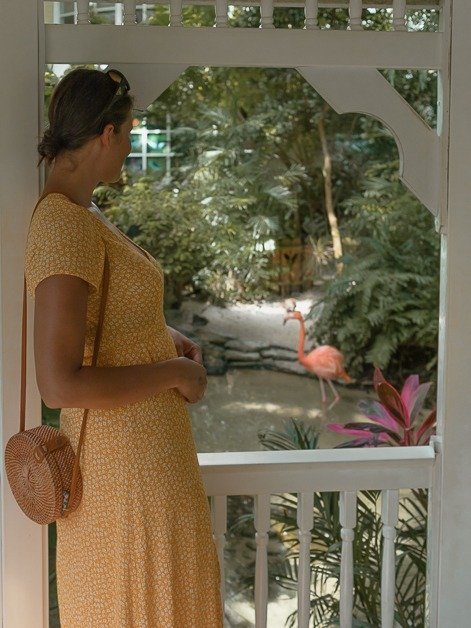 Key West Butterfly and Nature Conservatory
The Key West Butterfly and Nature Conservatory is a tropical paradise filled with hundreds of the most beautiful winged creatures in nature, where you can witness a variety of some 50 to 60 butterfly species from around the world, along with over 20 exotic bird species, all under a climate-controlled, glass-enclosed habitat.
Conch Train
The Conch Train is one of Florida's most popular attractions that will give you a conch's eye view of all the wonderful Key West spots. 
You can reserve your tickets in advance right here!
Key West Lighthouse & Keeper's Quarters
Admission: Adults $17, youth (7-18) $8, purchase online for discount
Hours: Everyday 10 AM-5 PM
Location: 938 Whitehead St, Key West, FL 33040
Website: https://www.kwahs.org/museums
Key West Lighthouse and Keeper's Quarters opened in 1948 with a woman as its keeper. Today, this sentinel of the sea stands as a museum dedicated to Key West's maritime heritage and to the men and women who bravely kept the light burning through the threats of war and weather.
5:30 PM: Dinner At Onlywood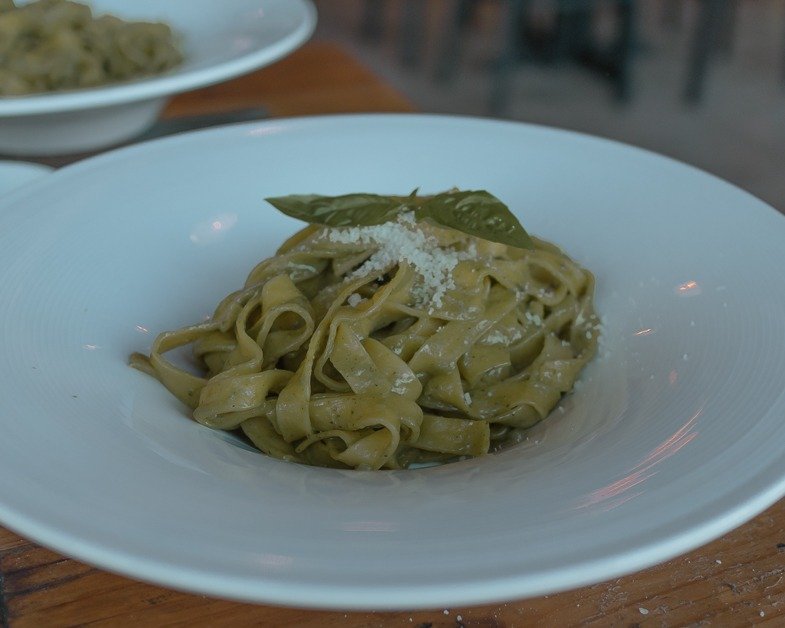 You must have a bite at Onlywood, one of the most famous Italian trattoria and pizzeria in Key West. There you can enjoy homemade gnocchi, fresh fettuccine and lasagna, homemade meatballs, bolognese sauce, and more.
7 PM: Mallory Square
Once you finish dinner, head over to Mallory Square where sunsets are celebrated.  This 26,000-square-foot emporium features some of the island's most interesting shops, art galleries, boutiques, exhibits, and places to eat.
READ POST: Things To Do In Miami Beach
Miami To Key West Road Trip Itinerary Day 3
9 AM: Breakfast At Kermit's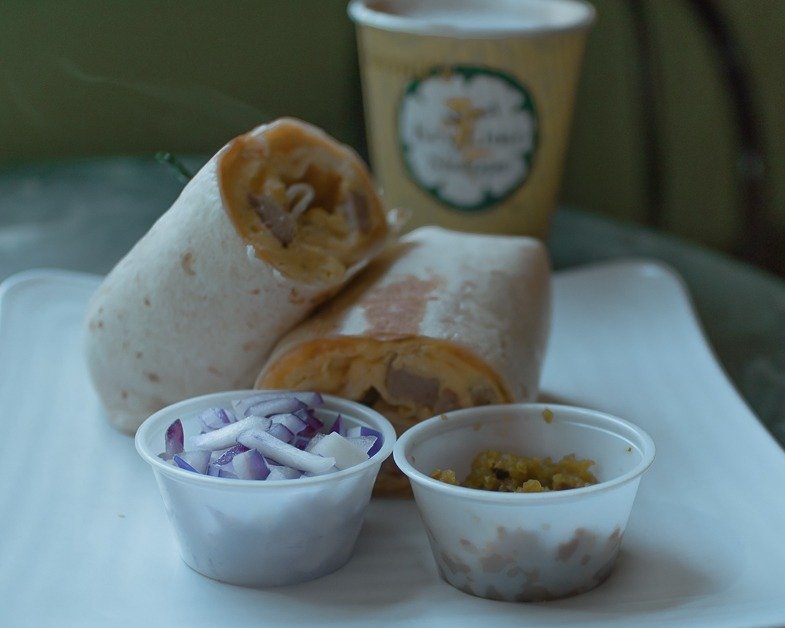 Kermit's Key West Lime Shoppe offers an amazing menu to choose from, all things lime. Enjoy your breakfast sitting in the beautiful patio garden. 
I suggest ordering the breakfast burrito, a warm tortilla stuffed with eggs, sausage, cheese, and onion. 
11 AM: Head Back To Miami
I hope you had an amazing trip and took some time to unwind in this charming little paradise. Enjoy the beautiful drive on the Overseas Highway. It is time to head back home and visit one last spot.
1 PM: Sea Turtle Hospital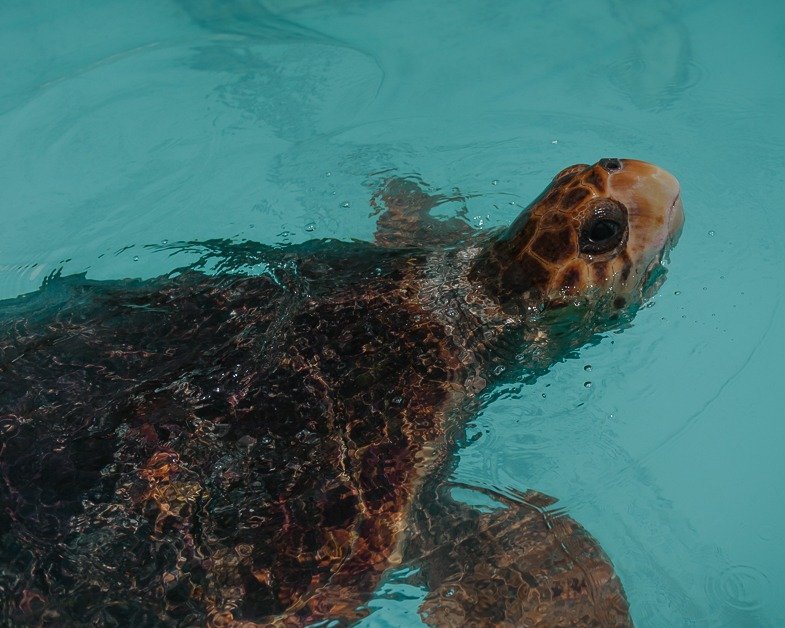 Admission: Adults $27, children (4-12) $13, under 4 free
Hours: Everyday 8:30 AM-6 PM
Location: 2396 Overseas Hwy, Marathon, FL 33050
Website: https://www.turtlehospital.org/
On your way back, visit the Sea Turtle Hospital in Marathon. The hospital is a small non-profit organization dedicated to the rehabilitation of endangered sea turtles and is entirely supported by the interest and generosity of the people. You can see many species and enjoy watching marine life at its finest.
FAQ For Miami To Key West Road Trip
How Long Is The Drive From Miami To Key West?
A Miami trip to Key West is 159 miles (256 KM) and takes approximately 3 hours from Miami, depending on traffic it could take longer.  Avoid the traffic and make your drive during the week. Heading to the Keys on Friday or Saturday is when traffic will be its heaviest. 
How Many Days Should I Stay On My Key West Road Trip?
It is recommended a 2-3 day road trip driving through the Florida Keys to hit most of the highlights with a few nights at Key West at the end. Most of the time will be spent outside the car exploring all of the great things to do in the Florida Keys and fun stops.
What best Time Of Year To Drive From Miami To Key West?
The best time to visit the Keys is between March and May. The hotel rates tend to be higher, but the weather is perfect to enjoy every activity on the water or land. Keep your eye out when spring breakers arrive though if you want to avoid large crowds. 
If you're watching your budget, summer is the low season in the Keys. Expect fewer crowds and hotels to be less expensive. However, the heat and humidity can get a little uncomfortable for outdoor activities. It's also hurricane season too, so there may be interruptions during your trip with heavy rain. 
Miami To Key West Conclusion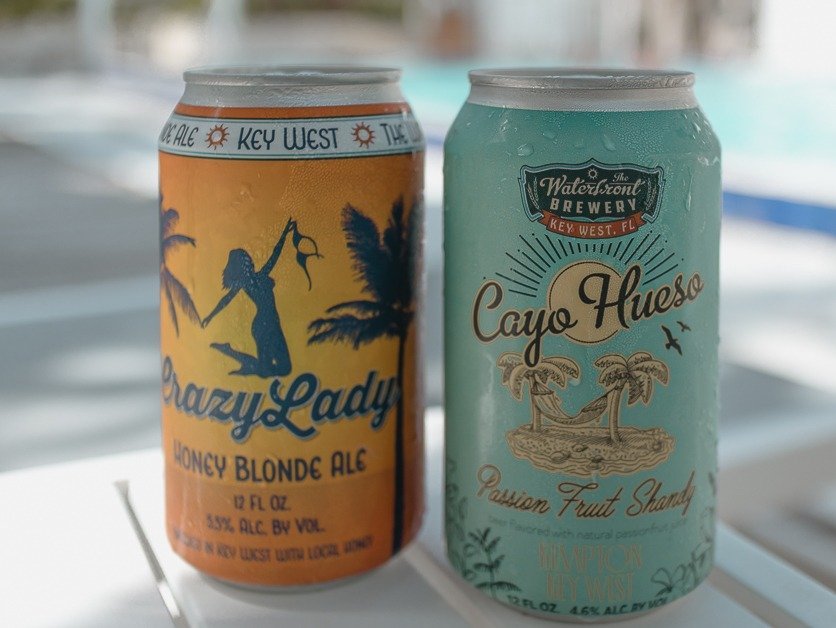 The Miami to Key West road trip is one worth planning and making during your visit to South Florida. There are many beautiful and memorable attractions to see and places to visit that make this small adventure extremely fun and exciting. From must-see spots to the best breakfast and dining places, this guide contains everything you need to know and plan to enjoy this trip like a pro.
More Florida-related posts: 
Love videos? You can check out this whole itinerary on my Instagram highlights "The Florida Keys" right here.
Visit The Florida Keys and Key West visitor website at fla-keys.com.
Like this post for a Miami to Key West road trip? Share it with others or pin it for later in your Florida travel board.