Bonjour! Paris is known to be one of the most beautiful cities in the world stuffed with culture, iconic sites, and charming sidewalk cafes. Of course, one day in Paris is not enough to explore the city, but if that's all you have it's doable. Follow my recommendations below for how to spend 24 hours in Paris just like a Parisian.
This article may contain affiliate / compensated links. For full information, please see our disclosure here.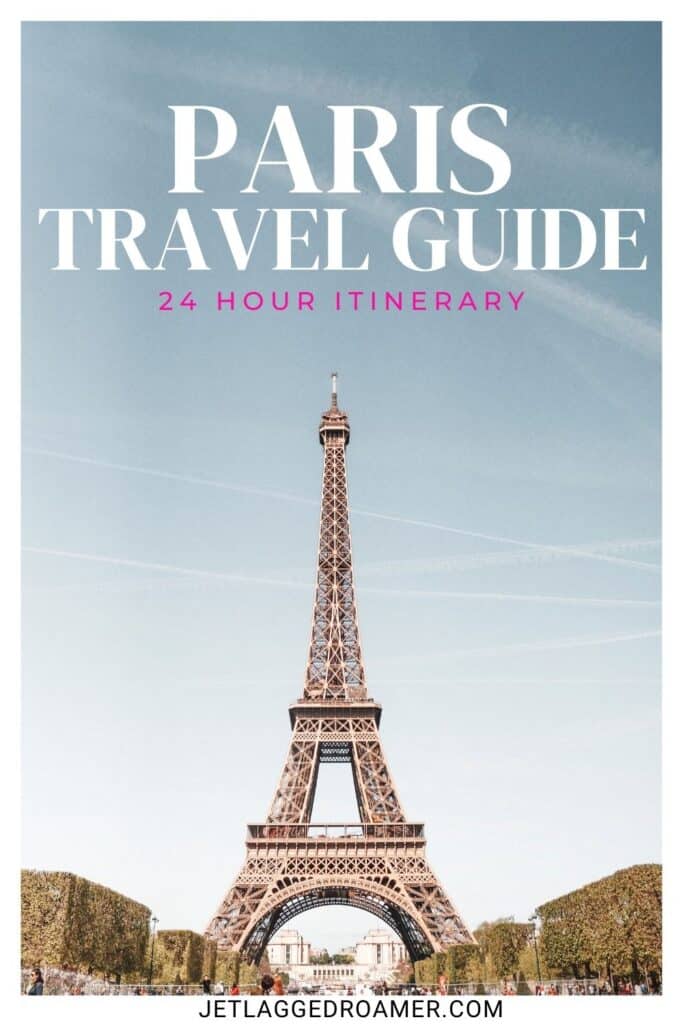 Enjoy Europe? Check out these day guides for other cities:
Information To Know About Spending 24 Hours In Paris
Best App To Get Around Paris
Before we get started on this journey, I HIGHLY recommend downloading the application Paris Travel Guide And Offline City prior to your trip. More than likely will be walking around the city and this nifty application allows you to pinpoint all the places recommended for your one day in Paris. This app has navigation to get you where you need to be step-by-step without any need for Wifi!
French Currency
The currency in France is the Euro. If you didn't exchange your money for Euros prior to your 24 hours in Paris trip, ATMs are available to withdraw money in Terminal-2 at the Charles De Gaulle Airport (CDG). Debit and credit cards are accepted at most restaurants and stores. But watch out for those hefty foreign transaction fees.
Luggage Storage At CDG
If you have a layover in Paris you more than likely will have a carry-on. If you are arriving at Charles De Gaulle, you can easily store your carry-on at the airport so you're not stuck towing your luggage around. Luggage storage is located in Terminal 2 at CDG on the upper level. During your one day in Paris, your carry-on will cost you 15€.
RER In Paris
If you're arriving for your trip from CDG you can reach the city taking the RER, it's on the ground floor of Terminal-2. One-way metro tickets cost 10€. You can reach the city by taxi, but they are quite expensive and average about 50€ or more. The RER is very simple to navigate.
Paris is huge, so most spots you want to see can be far in distance. The RER is very simple to figure out to get around the city if you're familiar with taking a metro system.
Be cautious when riding the metro and hold your belongings tightly. Pickpocketers are roaming the train so watch out!
Things To Do With One Day In Paris
Go For A Stroll In Le Marais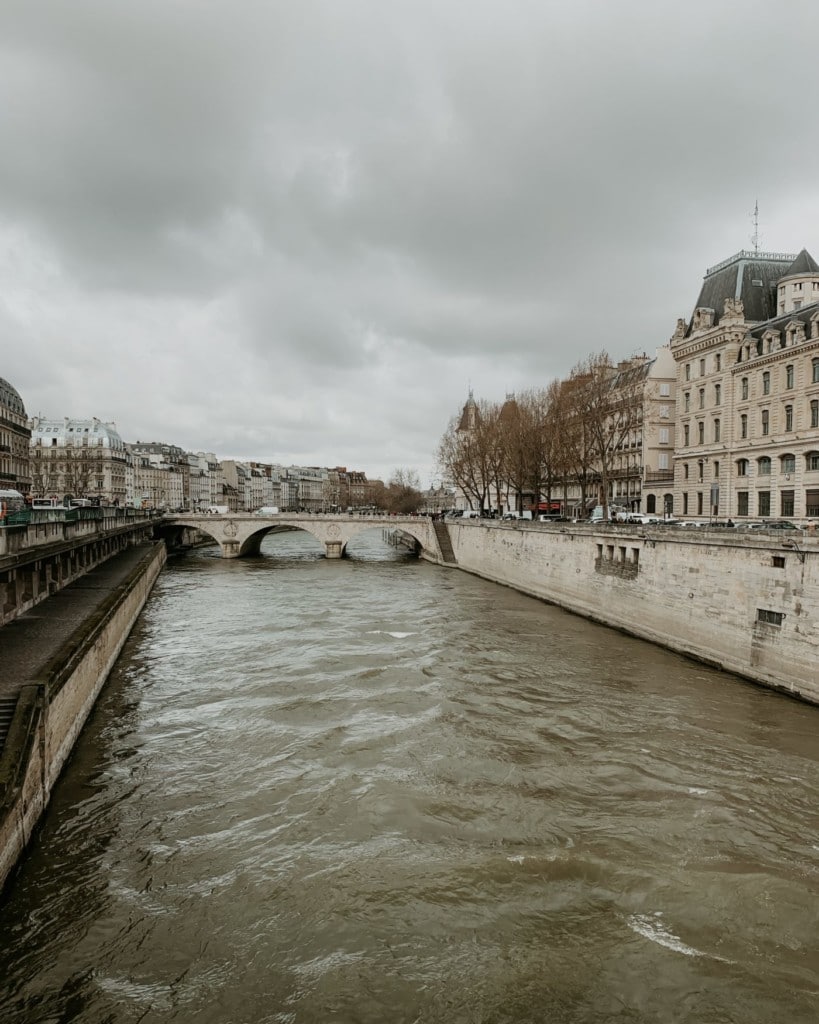 Le Marais is one of my favorite hidden gems in Paris to visit. This is a charming neighborhood where the Parisians shop, dine, and spend their day. It is the best way to get a true feel of the city if you only have 24 hours in Paris. This cute and hidden side of Paris has plenty of cobblestone streets, sidewalk cafes, and the fragrance of freshly baked bread.
You can reach Le Marais by hopping on the RER- B and exiting St. Michel/Notre Dame to get to this neighborhood.
Every alley will pique your interest in this picturesque district during your visit. La Maris is great for shopping for floral-scented Parisian perfumes, Parisian-style clothing, aromatic candles, and rich chocolates.
Most importantly every cafe has the aroma of baguettes and Nutella crepes that will lure you to their doors.
Eat A Baguette At Chez Julien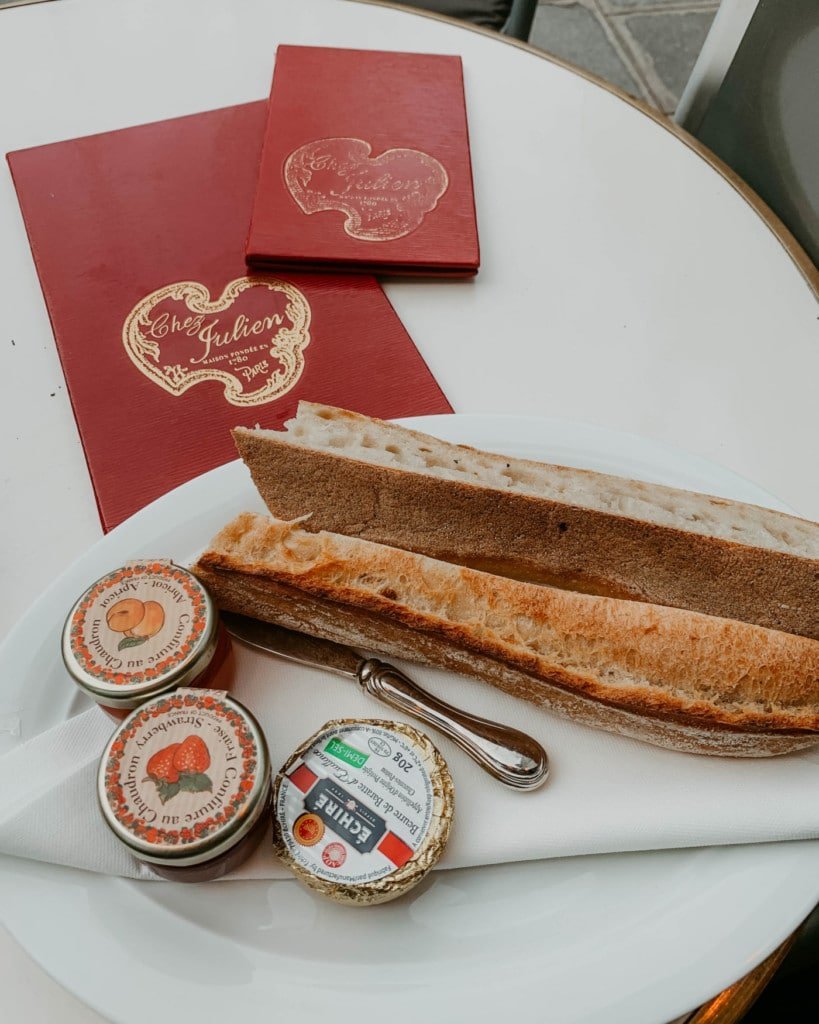 One of my favorite things to do in Paris was to eat. During your one day in Paris, one café I highly recommend grabbing while in Le Marais is Chez Julien. They had the most perfectly cooked baguette that had a hard crust and chewy center. What made it even better was slapping on the creamiest butter and sweet marmalade it was paired with. The cappuccino was the cherry on top of this lovely snack. Chez Julien is an adorable sidewalk cafe and a perfect spot to watch Parisians.
Related post: 10 Day France Itinerary
Have A Buttery Croissant At Ma Bourgogne
If you haven't filled up yet on baguettes with butter and are looking for more delicious Parisian carbs, I certainly have the place for you. For the best croissant you will have in your entire life try Ma Bourgogne! This café is one adorable and cozy café that is exploding with rustic charm. Pink and white linen-covered tables and wooden paneled walls make this cafe one cozy nook to hang out.
Just a tip to know during your one day in Paris, is most touristy places keep an adequate supply of croissants for tourists. If a cafe still has croissants available past noon, leave! Go where the locals frequent because they know where the good food is, right? Arrive early to Ma Bourgogne to grab the most buttery, flaky, and airy, croissant in the entire world.
Related post: Croissant Captions
Indulge On Ice Cream Macaroons At Amorino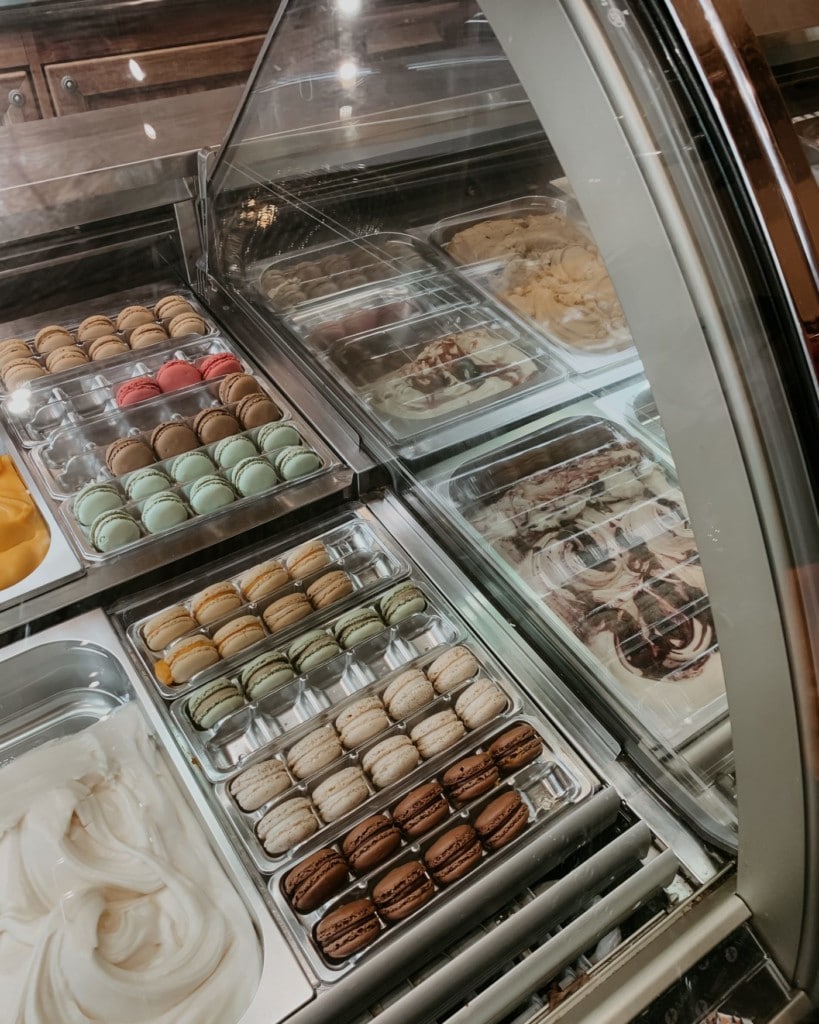 After eating all those delicious savory carbs, it is time to grab something sweet. The French are known for that petite, extremely expensive, and chewy cookie known as the macaroon. Amorino has macaroons squeezed together with creamy ice cream. Their macaroons were so light and airy and the ice cream made it even better. If spending 24 hours in Paris you have time to check these places out. They have a few locations around the city if you find yourself outside of Le Marais.
People Watch At Place des Vosges
Deserving of your visit is the most historic and oldest square in Paris, Place des Vosges. Located in the heart of Le Marais, this square was constructed from 1605-1612 by Henry IV. So many cafes, galleries, and shops smothered in European architecture to browse. Be advised almost all non-touristy cafés and stores are closed on Mondays.
Related post: Layover In Amsterdam
Take A Walk Through Jardin de l'Hotel de Sens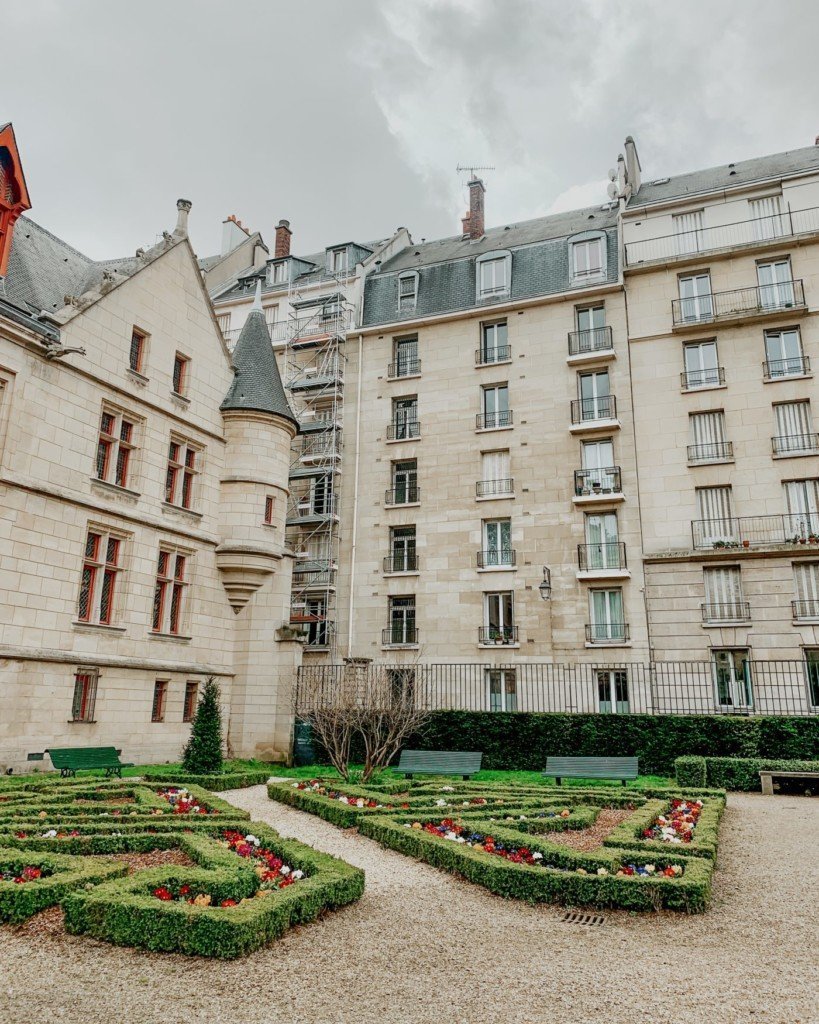 As you continue to walk through Le Marais, stop by Jardin de l'Hotel de Sens. The Jardin was established as a heritage site in 1862 and now serves as a library with a beautiful garden located in the back. Before walking to this magical garden grab a cappuccino, take a seat, and stop to smell the flowers!
Tour The Eglise Saint Paul Saint Louis Church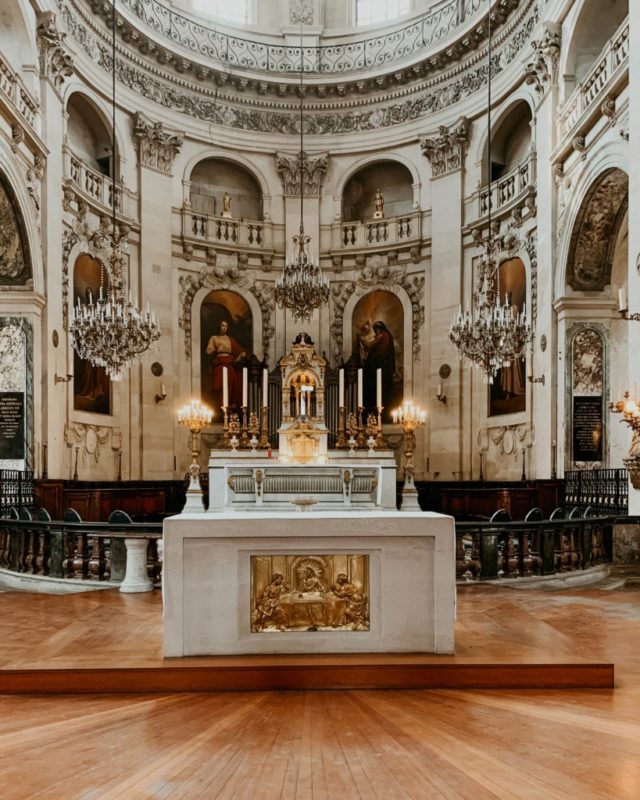 One of the most beautiful churches in La Marais is Eglise Saint Paul Saint Louis Church. It is one of the free things to do in Paris during your trip. It was constructed between 1627- to 1641 and has stunning architecture from the ceiling to the floor that is truly captivating. All the domes are very intricate and filled with detailed artwork. Before you walk out the door from touring, stop by the main altar which has fragments from Napolean's tomb.
Walk Around The Jewish Community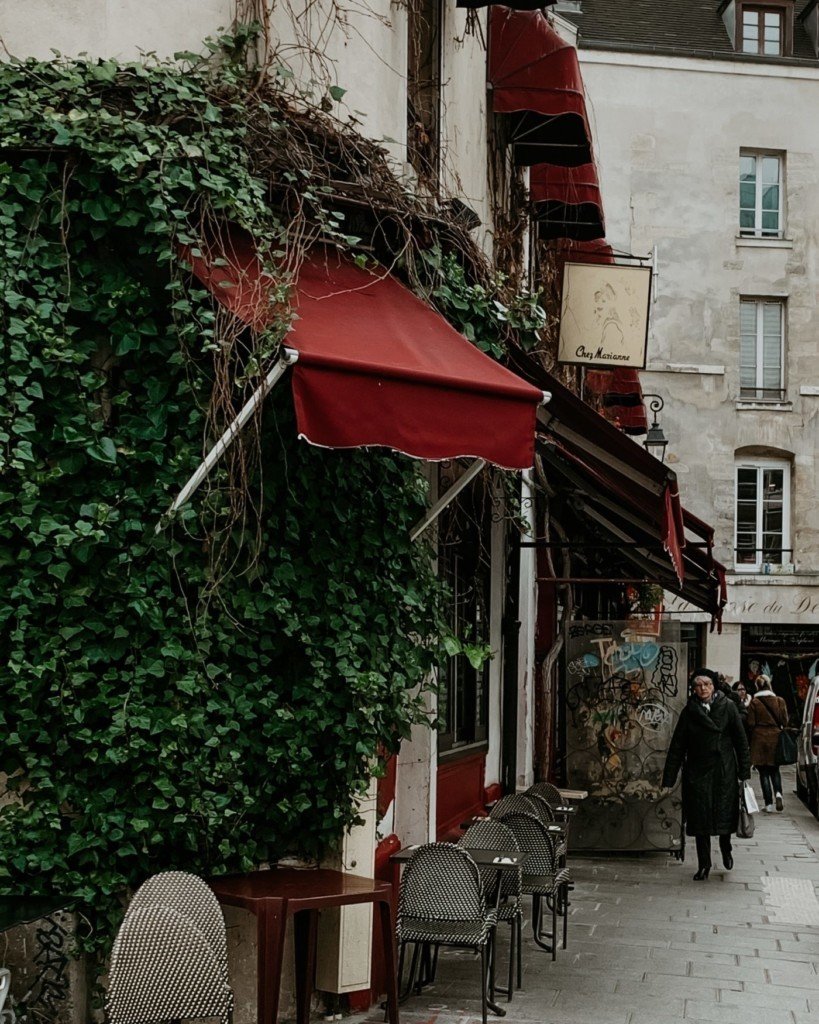 If you're not shopped out or full-head in the Jewish Community. There are a plethora of shops and restaurants to keep you busy within this area. Also, if you enjoy falafel, try L'As du Falafel which is known by all the locals as the best falafel in all of Paris. Arrive early though the line was already wrapped around the block! Unfortunately, I did not snack on a falafel sandwich while I was there. So, I am unable to give my review. If you do try it, I would love to know your thoughts!
Related post: Layover in Brussels
Visit The National Archives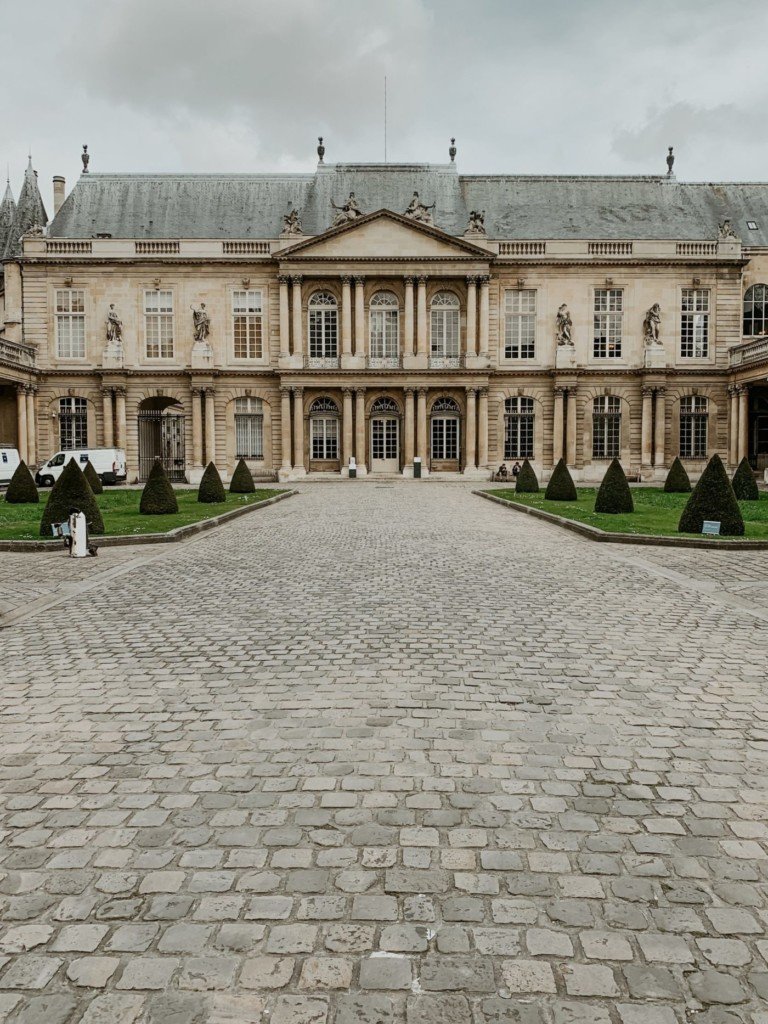 Continue burning off some carbs and stroll to the National Archives. There is one exquisite garden you definitely must see and you can spot locals having their lunch if you arrive by noon.
Things To Do With 24 Hours In Paris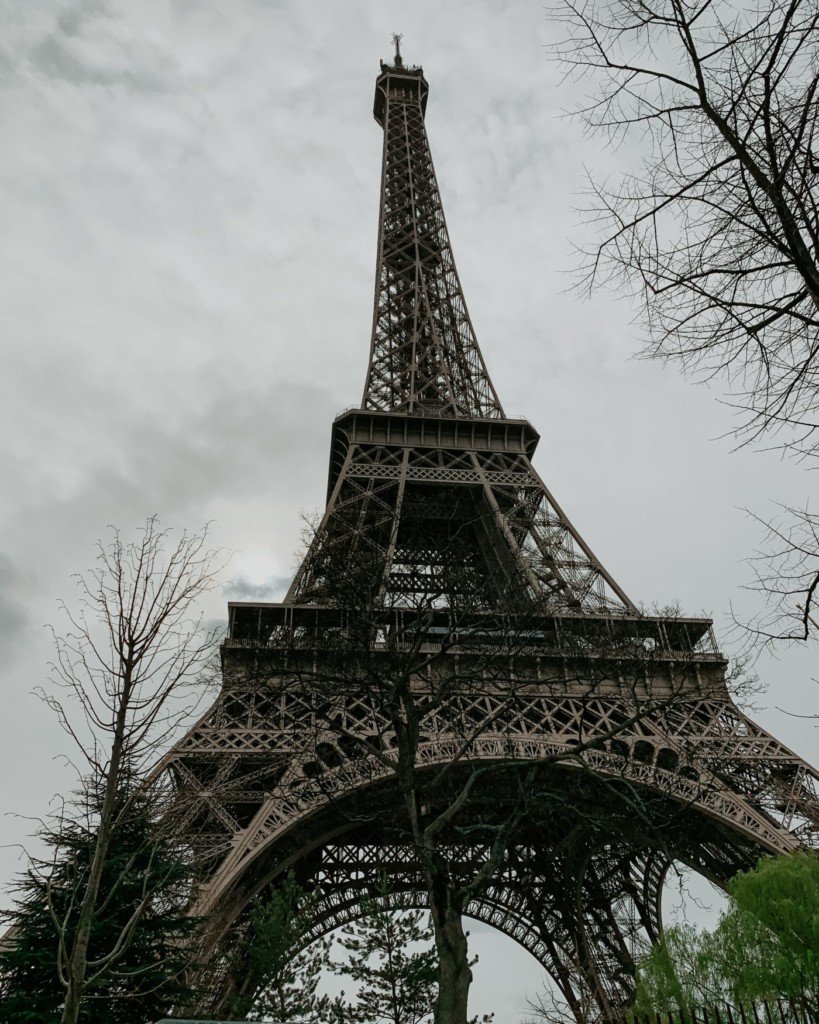 After spending some time in Le Maris and mingling with the Parisians, do save some time for the top sites Paris is famous for. Spending 24 hours in Paris wouldn't be completed without seeing the Eiffel Tower, the Louvre, Arc de Triomphe, and other sites in the city.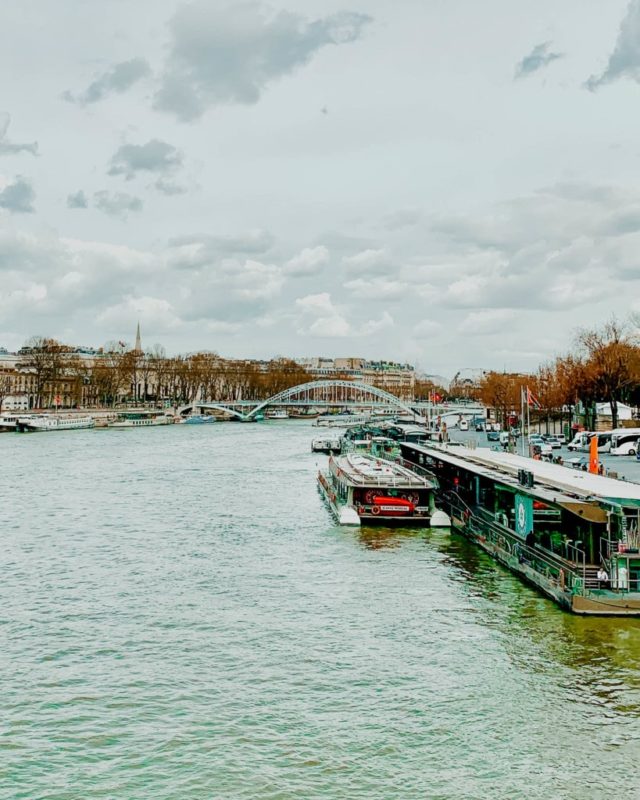 Do you enjoy short trips in Europe? Check out these other related posts on trips that are 24 hours or less:
Like this post about 24 hours in Paris? Share it with others or pin it for later.
Jetlagged Roamer is a participant in the Amazon Services LLC Associates Program, an affiliate advertising program designed to provide a means for sites to earn advertising fees by advertising and linking to amazon.com, amazon.co.uk, amazon.ca. Amazon and the Amazon logo are trademarks of Amazon.com, Inc. or its affiliates.