Taking a trip to Hawaii soon and looking for the best things to do in Oahu?  Well, you landed in the right spot. This list provides more than 50+ of the must-do things in Oahu during your visit. So many different activities and experiences worth doing along with a complete guide on how to get to Hawaii, where to stay, get around, and the best time of the year to visit.
Without further ado, let's discuss some of the most unique things to do in Oahu. 
This article may contain affiliate / compensated links. For full information, please see our disclosure here.
Heading to Hawaii? Check out these other posts for your visit:
Best Things To Do In Oahu
Hawaii is a beautiful state with many islands to discover. Whether you are surfing the waves in Maui or enjoying the many things to do in Kauai, Ohau should be on your list! Being the third largest Hawaiian Island there are many things to do in Oahu. So buckle up because the list is long, meaning that many amazing things are waiting for you to try. 
1| Take A Dip At Sherwood Beach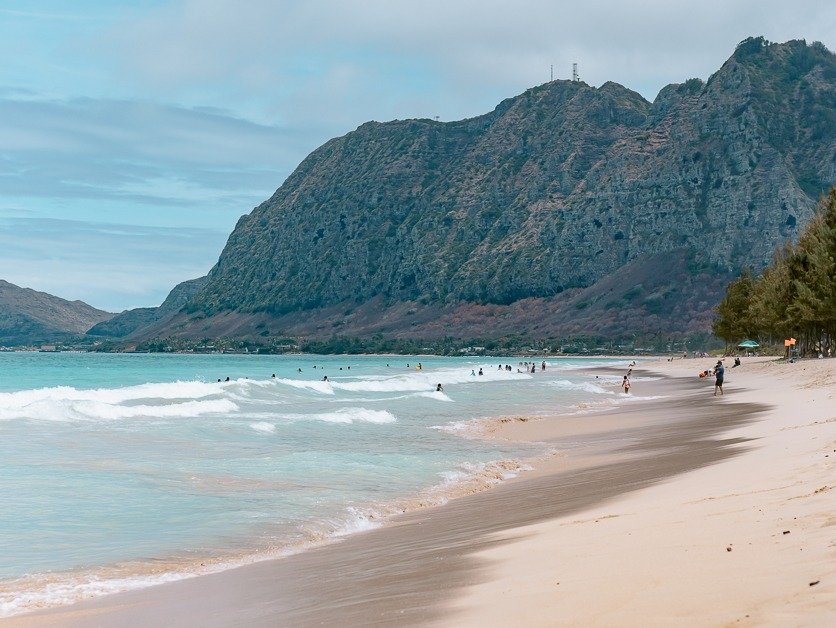 To discover some of the most pristine water you will ever see,  take a trip to Sherwood Beach. It is encompassed by a shady forest and making this gem feel secluded and a must-visit in Oahu. The sugary sands are the perfect spot to soak up surf and sun.
2| Learn History At Pearl Harbor National
An Oahu must-do is visiting Pearl Harbor's National Memorial which definitely should be included on your trip. At this historical site, visitors can learn about one of the most critical moments in US history, where the attack on Pearl Harbor was made and later on, the United States' entry into World War II. Click to purchase your tour: Pearl Harbor Tour
3| Visit Byodo-In Temple
Byodo-in Temple is one of the best things to do in Oahu. This smaller replica of the original temple in Japan was built in 1968 to commemorate 100 years since the landing of the first Japanese immigrant in Hawaii. You'll have a unique and different experience from the traditional Hawaiian destinations.
4| Go Hiking At  Manoa Falls
One of the best things to do in Honolulu is visiting the Manoa Falls Trail. It is 2.7 kilometers and provides breath-taking moderate falls with many different all-year-round options and activities affordable for every budget. This Hawaiian tropical rainforest features movie scene locations from Lost and Jurassic Park. Book your tour here: Monoa Falls Hike
5| Eat Pink Pancakes At Cinnamon's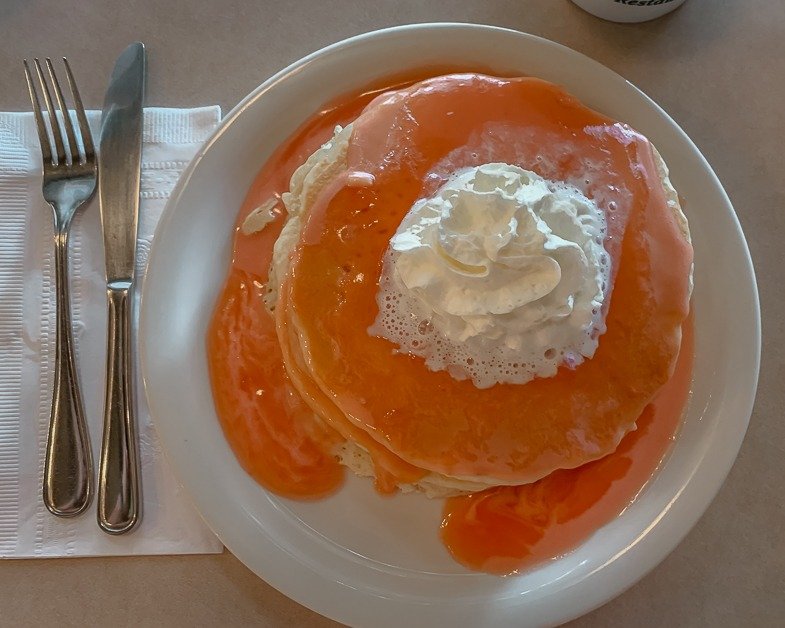 Next on the list, I recommend grabbing a bite to eat at Cinnamon's, a well-known local restaurant with typical dishes from the area as well as traditional American cuisine. However, they are famous for their Guava pancakes which you need to try. 
5| Go Horseback Riding At  Gunstock Ranch
Gunstock's Horseback Riding Ranch is where visitors can enjoy a beautiful tour of Hawaii's nature suitable for all skill levels. Pony rides for kids are available as well as advanced rides for older folks.
6| Chase Waterfalls At Waimea Valley
One of the top things to do in Oahu is visiting Waimea Valley, a paradisiac location with waterfalls of up to 150 feet. They have life vests and changing rooms available as well as lifeguards on duty at all times.
7| Grab Pancakes At Boots And Kimo's
Another exquisite restaurant worth visiting is Boots and Kimo's Homestyle Kitchen, a family-run and owned restaurant that has mac nut pancakes as its specialty. Find out more tasty places to eat in Oahu right here.
8| Look For Sea Animals Laniakea Beach
Laniakea Beach is the place that never disappoints tourists who want to see some of Hawaii's endangered species like the green sea turtle. Click to book your tickets: Turtle Snorkeling In North Shore
9| Hang With The Locals At Sandy Beach Park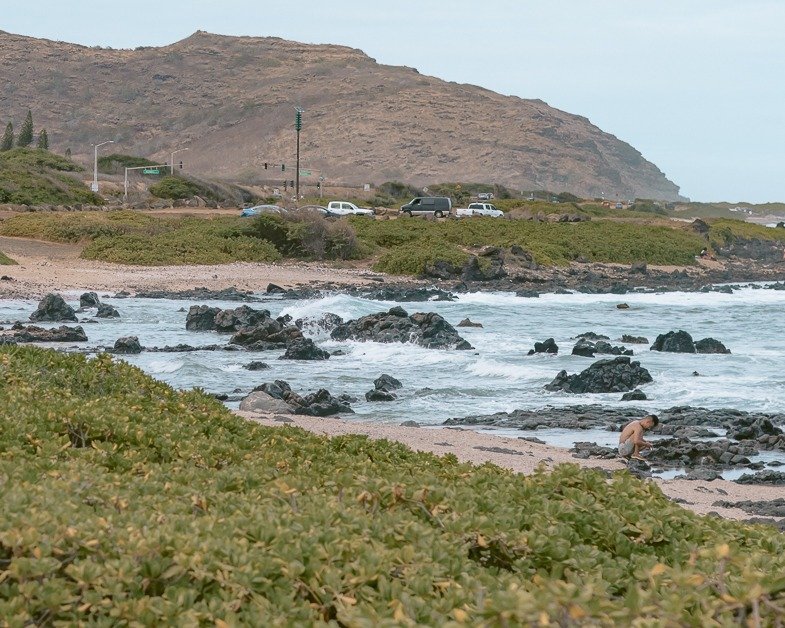 Sandy Beach Park is a surf paradise with unforgettable views and waves. It's one of the best things to do in Oahu. Keep in mind that this beach is a bit different from the regular ones due to the larger waves and currents. So if you're not a confident swimmer I recommend hanging out on the shore and being awestruck watching the huge waves or hanging on the other side of the park. 
10| Swim with Sea Turtles At Hanauma Bay
At Hanauma Bay, you can swim with the turtles and have an out-of-this-world experience, and observe other precious marine life as well.
11| Take In Some Action At Sunset Beach
Sunset Beach is another incredible spot to see big-wave surfers in action, as well as typical Hawaiian breathtaking landscapes.
12| Catch Some Waves Waimea Bay
Winnea Bay is another location that offers massive waves too, mostly in the winter due to the winter storms in the North Pacific that create such enormous waves.
13| Get Your Grub On At The Food Trucks In North Shore
Speaking about delicious treats, food trucks on the North Shore is one of the best to ever exist. From tacos, shrimp, and poke your palette will be surprisingly pleased. Seriously though,  this was one of my top things to do in North Shore Oahu.
14| Enjoy A Breathtaking View At Nu'uanu Pali Lookout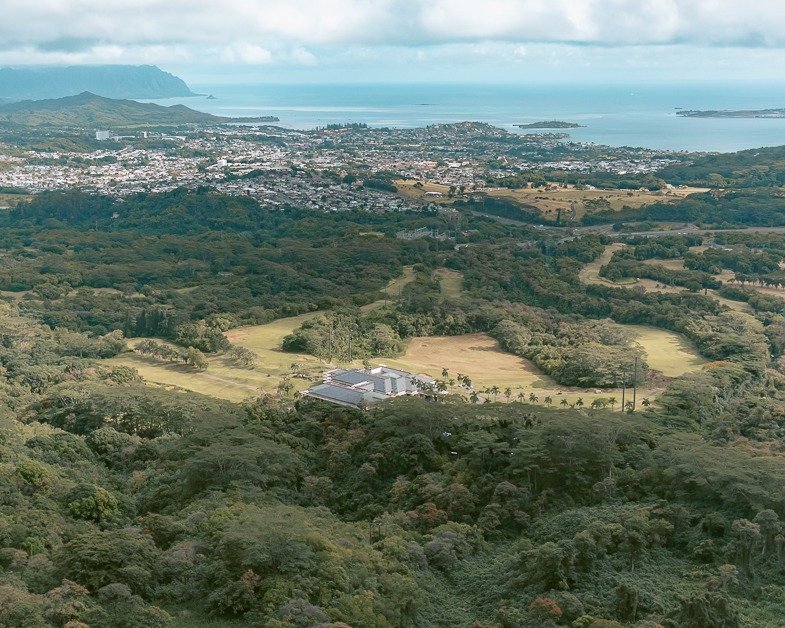 Next on the list, I have the historical landmark with panoramic views along with scenic spots called the Nu'uanu Pali Lookout, known for its unbelievable beauty and very strong winds. Girls' hair ties are recommended and avoid wearing a short dress!
15|Go Zip Lining At Kuala Ranch
Ziplining at Jurassic Valley, Kualoa Ranch is one of the cool things to do in Oahu and an experience worth paying for. Not only is the ride incredibly fun, but you can discover amazing views and encounter a completely different world. Book your tour in advance: Kualoa Zipline Tour
16| Catch Views At Makapu'u Point Lighthouse
Makapu'u Point Lighthouse provides the best views of the southern coastline along with various marine life. Get your tickets in advance: Makapu'u Lighthouse Hiking Shuttle
17| Get Nutty At Macadamia Nut Farm
The Macadamia Nut Farm is an Oahu top attraction that will provide you with true tasty Hawaiian treats and a gift-shopping experience. It is located in the shadow of Koolau Range's mountain and is considered a "mandatory stop" on many circle-island tours.
18| Swim With Toothy Sharks
A must-have for brave tourists is to engage with the North Shore Shark Adventures where they can swim with sharks safely inside a cage. And for the even braver ones, swimming without a cage is also available. Book your tour: Shark Dive On The North Shore
19| Snorkel With Sea Turtles at Haleiwa Park
Another place to get close to sea turtles is the Haleiwa Ali'i Beach Park, where tourists can snorkel along with them and have a wonderful time under the water. Click to book your tour: North Shore Snorkeling Tour From Haleiwa
20| Dine At Goofy's Restaurant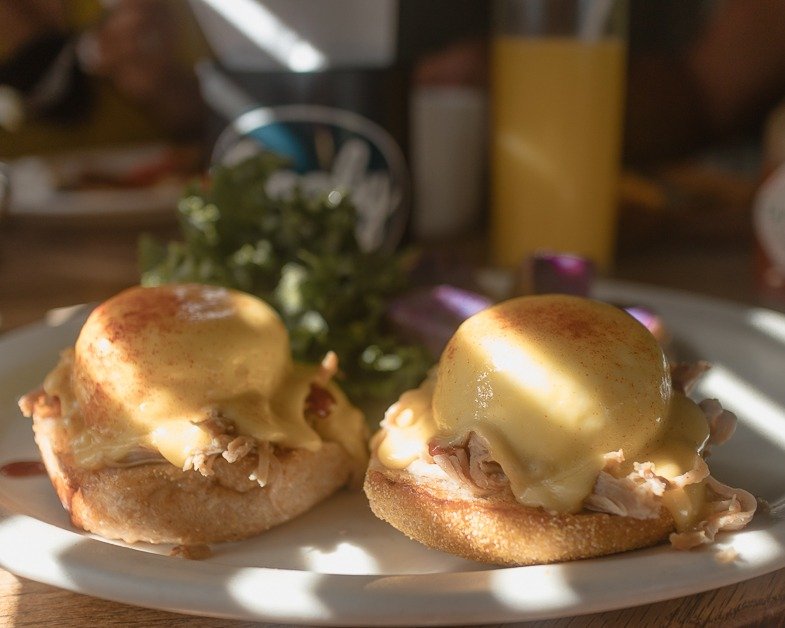 Goofy's Restaurant, is one of the must-do things in Waikiki. It's always open and ready to serve breakfast, lunch, cafe, and dinner to every surfer and tourist that stops by. Arrive early or be prepared for a long wait. See more tasty places to eat in Oahu right here.
21| Watch A Hawaiian Lu'au
Of course, a true Hawaiian experience, and one of the top Oahu attractions and activities is watching a Lu'au. In my opinion, the Polynesian Cultural Center has the most authentic show. 
22| Swim With Dolphins In Waianae
Swimming with dolphins in Waianae is another experience you must try for sure. Dolphin and whale-watching excursions are very popular and safe in the area. Click to book your tour: Snorkel Sail With Dolphins
23| Catch A View At The Iconic Diamond Head
One of the best hikes in Oahu and Hawaii's most-known landmark is the Diamond Head State Monument, where visitors can hike the trail and meet the interior and outer slopes of the crater.
24| Shop At The Haleiwa Store Lots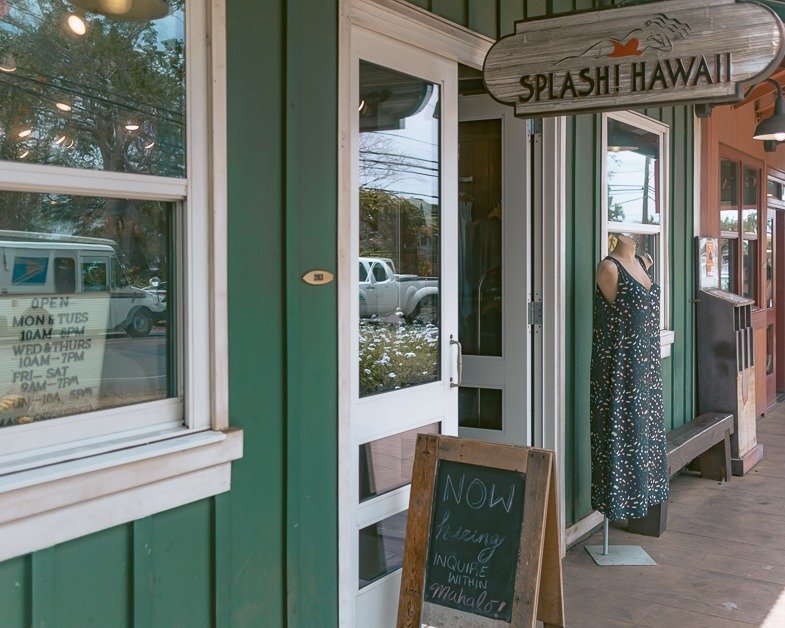 The Haleiwa Store Lots combine many different gathering spots and small independent stores all based on the unique history of the North Shore. There are many things to do in North Shore as it's perfect for having a chill time. Also, be sure to grab a snow cone from Matsumoto Shaved Ice one of Oahu's top attractions. 
25| Get Cultured At The Polynesian Cultural Center
One of Oahu's top attractions is the Polynesian Cultural Center where people can explore the rich heritage of the Pacific Islands and experience a one-of-a-kind show of traditional Lu'au.
26| Check Out The Koko Head Crater 
The Koko Head Crater or Koko Head Stairs as popularly named has over 1,000 steps ready to reward tourists with panoramic views once the task is completed.
27| Stroll The Ho'omaluhia Botanical Gardens 
Ho'omaluhia Botanical Gardens features plantings from tropical regions and offers the possibility to camp during the day and have a wonderful and relaxing time.
28| Eat A Donut At Leonard's Bakery

Leonards Bakery should be included in your list without a doubt. If you want to try the best and world-famous malasadas (a Portuguese doughnut without a hole) this is the place to visit an Oahu must do!
29| Catch A Sunset At Depot Beach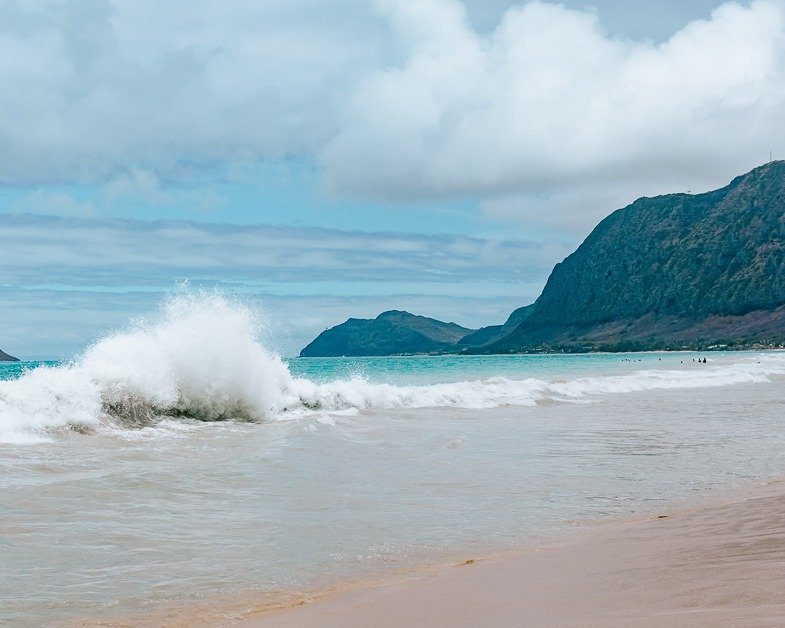 One of the unique things to do in Oahu is visiting Depot Beach, located on the non-touristy side of the island.  Another incredible beach with white sand is ideal for outside barbecues and catching the best sunset!
30| Learn To Surf The Waves
Learning to surf is a must-do activity to do in Oahu and super fun. Catching some waves is a great way to experience life as a local. Click to book a class: Group Surfing Lesson At Waikiki
31| Chow Down On Poke
If you think you had poke, trust me you haven't until you had a bowl in Hawaii. Check out my favorite place to grab a bowl right here. 
32| Shop Chinatown Sunday Market
After the week you can head to the Chinese Market to visit traditional cuisines and bakeries from the area.
33| Get Sunkissed At Waikiki Beach
Waikiki Beach is a world-known beach perfect for surfers and foreign visitors that want to experience movie-like landscapes and ideal water temperatures.  It makes the list of one of the top places to visit in Honolulu. Book a sail along the beach: Waikiki Morning Snorkel Sail
34| Take A Helicopter Tour
 A helicopter tour is one of the best things to do in Oahu and will provide you with outstanding and unseen sights from the island. Usually, they offer rides with doors on or off. Duration options are 20 minutes to one hour. Click to book your tour: Helicopter Tour.
35| Hike To Lanikai Pillbox 
One of the most picture-worthy hike trails in Oahu is the Lanikai Pillbox, which rises above the Lanikai Beach, offering visitors the best views of the windward side of the land.
36| See Beautiful Lulumahu Waterfall 
Lulumahu Waterfall is one of the best waterfalls on the island and Oahu activities, with an impressive height and incredible adventure to get there and find it. A true movie-inspired experience.
37| Watch The Waves At Halona Blowhole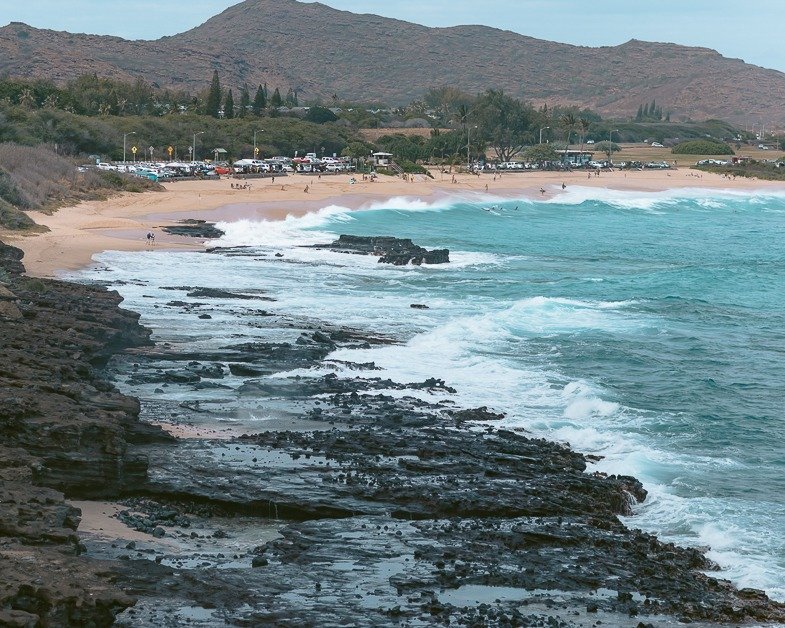 Halona Blowhole, one of Hawaii's natural wonders, is a scenic spot where tourists can see the islands of Moloka'i and Lāna'i on clear days and miles of coastline waters.
38| Take The Peace Hike
If you want to discover a true local gem, you should trail the 2.3-mile Ehukai Pillbox Hike. Be in awe of the beautiful flowers along the route.
39| Do Some Water Sports At Mokulua Islands
Along with surfing, kayaking is very popular in Oahu. Both paddles and kayaks are available for rent to go on a mini trip to the Mokulua Islands, which typically takes between 45 minutes to 2 hours, depending on the speed one wants to paddle.
40| Snorkel Turtle Canyon 
If you're looking for one of Oahu's best things to do the Turtle Canyon Catamaran Snorkel Cruise is a 2-3 hour travesty departing from Waikiki.  It allows visitors to swim alongside green sea turtles and discover the beauty of local marine life.
41| Hike To Crouching Lion 
The Crouching Lion trail is a very steep angular hike that equals a full workout. It might seem scary but the views awaiting at the top are worth it.
42| Learn How To Cook Hawaiian Food
Hawaiian cooking classes will teach you about traditional dishes and the magnificent local cuisine from the island.
43| Take A Drive Around Oahu's North Shore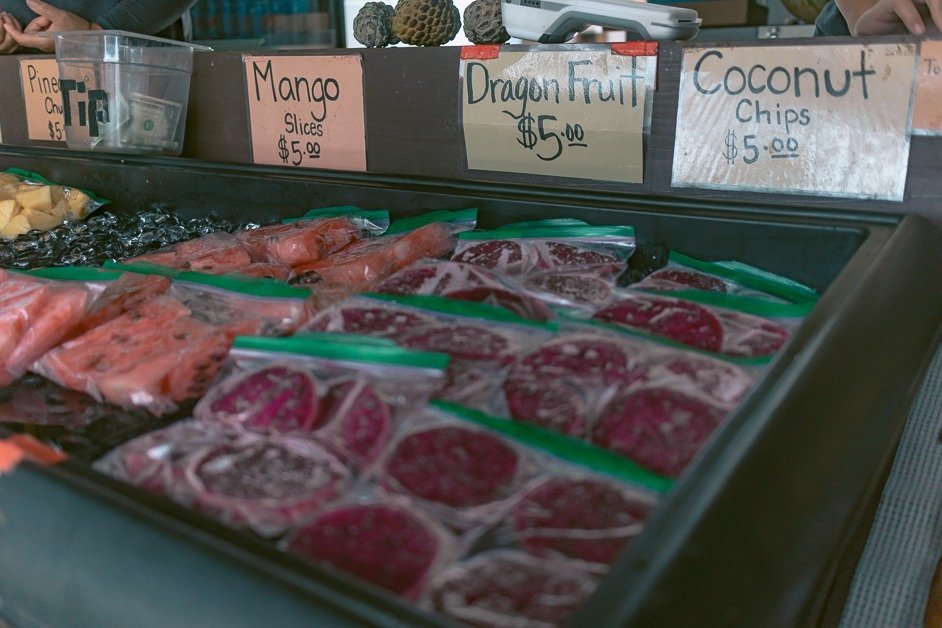 Cruising around North Shore is one of the best things to do in Oahu. On route take a stop at the many fresh fruit stands and food trucks to satisfy your belly.
44| Take A Tour Of The Island
 A traditional island tour can't be missed during your time in Oahu. I highly recommended taking one shortly after you arrive to catch a quick glimpse of towns you would like to explore further. Book my favorite tour: Oahu Sites And Bites Tour
45| Go Spotting For Whales
From December to May, you can catch a glimpse of those massive and gentle sea creatures. 
46| Skydive And Catch Oahu From A Different View
To appreciate the island's beauty from above, as well as a helicopter tour, a skydiving adventure is highly recommended. For the adrenaline junkie, it's one of the cool things to do in Oahu.
47| Eat Ice Cream At  Dole Pineapple Plantation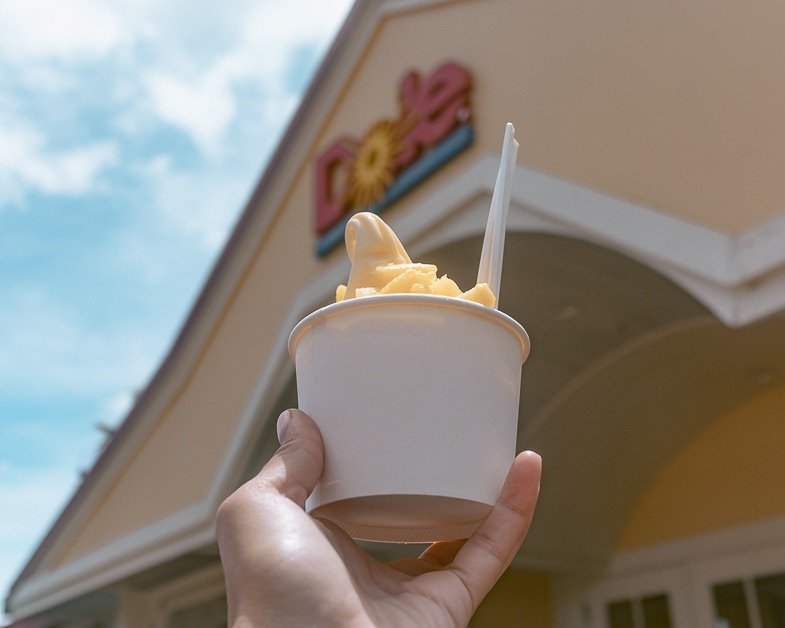 Dole's Pineapple Plantation provides fun activities for the whole family including the world-famous and longest Pineapple Garden Maze, the Pineapple Express Train Tour, and the Plantation Garden Tour. It is one of the best things to do in Oahu, especially as a tourist. 
48| Shop At The Royal Hawaiian Center
Other incredible things to do in Oahu include visiting the Royal Hawaiian Center. Filled with upscale shopping, but if it's not in your budget there is plenty of reasonable dining and a beautiful spot to stroll.
49| Go Snorkeling At Shark's Cove
Sharks Cove is known as the most famous dive and snorkel beach on the North Shore where calm waters are provided along with the opportunity to wade and explore.
50| Swim with Manta Rays At Night 
Snorkeling with manta rays at night is by far one of the best activities to book that will give you a life-changing experience. Swimming with these gentle creatures is one of the best things to do in Oahu. 
51| Book A Submarine Scooter Adventure 
For those who want to explore the ocean without getting wet, the Submarine Scooter Adventure will come in handy to enjoy the beautiful marine life in the comfort and safety of an underwater electric scooter. Book your submarine tickets in advance:Oahu Submarine Scooter Adventure
52| Cruise On A Boat And Watch A  Sunset
Calm down from all the adrenaline of skydiving and book a sunset cruise, where you can relax and try different cocktails while enjoying the beauty of the Diamond Head and the Honolulu skyline. Click to book your tour in advance: Oahu Waikiki Sunset Cocktail Cruise
53| Eat At The Shrimp Trucks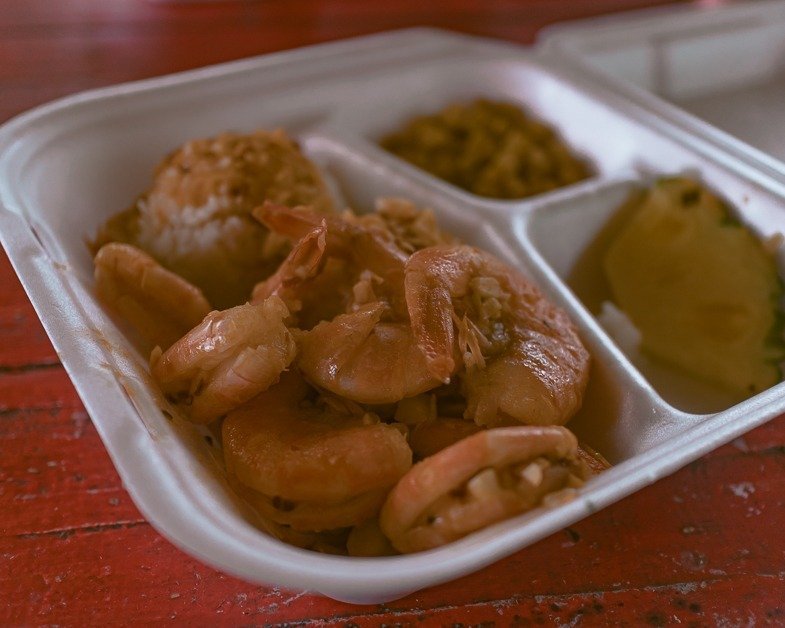 Fishing in the area allows Oahu to have the best shrimp trucks, with amazing menus and affordable prices. After eating at a shrimp truck here sadly it will never taste the same. 
54| Go Yoga Paddle Boarding 
Because of the peace, the place offers, there's an activity called Yoga Paddle Boarding where tourists can practice yoga or engage in classes on top of a board in the water.
55| Do More Hiking Ka'au Crater Hike 
Ka'au Crater Hike is a 3-6 hour trail exclusively for accustomed hikers due to the difficulty level. This upstream hike has three beautiful and large waterfalls as well as a hidden crater. Is a one-in-all experience to visit many of Oahu's most-known spots.
56| See Oahu From A Balloon 
If a helicopter or skydive tour wasn't enough for you, a balloon tour will blow your mind for sure where you can enjoy the island's view from above in an exquisite and one-of-a-kind adventure.
57| Visit Chinaman's Hat 
Hawaii's hideaway Chinaman's Hat can be reached by canoe, kayak, stand-up paddle-board, and walking during low tides, where the water will be knee-high only.
58| Watch A Surf Competition 
If you're visiting during winter be sure to watch a world-known surf competition, in which surfers from many different places come together to compete and have a great time at the beach.
How To Get To Hawaii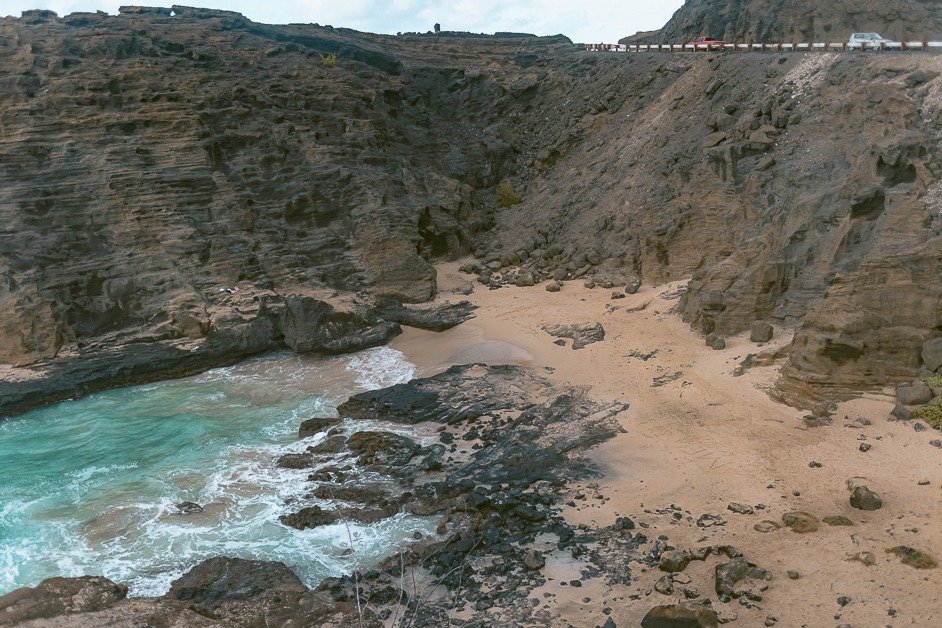 Flying is by far the best option to get to Hawaii to maximize your stay period, even for East Coasters, whose flights can take between 12 hours or more. 
Best Time To Go To Oahu
Between March and September is the best time to visit Hawaii due to the high temperatures and low chances of rain. It is perfect to enjoy the beach and outside activities.
Getting Around Hawaii
Because the island has limited public transportation, rental cars are the most effective way to get from one place to the other. TheBus is one of the best transportation systems on the island that will get you almost anywhere, along with the Waikiki Trolley.
Best Hotels On Oahu
Honolulu and Waikiki have the best places to stay in Hawaii and ensure a wonderful and out-of-this-world experience. To make reservations I suggest using booking.com.  It's a great site to find a hotel within your budget. 
Best Things To Do In Oahu Thoughts
And we made it to the end of the list of the best things to do in Oahu. I am sure you will enjoy your visit to this lush tropical paradise and will discover some of the most delicious cuisines you have eaten. Let me know in the comments below which were your favorite Oahu top attractions in this post. 
Don't forget to check out my post on the best places to eat in Oahu. You don't want to miss these tasty eateries. Also, Hawaii can leave you speechless with its beauty. Get the perfect Hawaii captions for your Instagram right here.
Like visiting beautiful island destinations? Check out these related posts: 
Also, keep all these best things in Oahu handy with you with this Google map. 
Like this post on best things to do in Oahu? Share it with others or pin it for later.