Taking a trip to Miami soon? Whether you plan on getting sun-kissed at the beach and admiring the palm trees, hitting the swankiest nightclubs, or dining at some of the tastiest Miami restaurants, this Miami packing list has all the essentials you will need. 
With an endless list of things to do in Miami, it's a city vibrant in culture, climate, and cuisine, making it the perfect getaway for any vacation.
You may be wondering what to pack for your trip to Miami. Don't worry, as a local I will make sure you are prepared with this list. Let's go ahead and dig into this Miami packing checklist. 
This article may contain affiliate / compensated links. For full information, please see our disclosure here.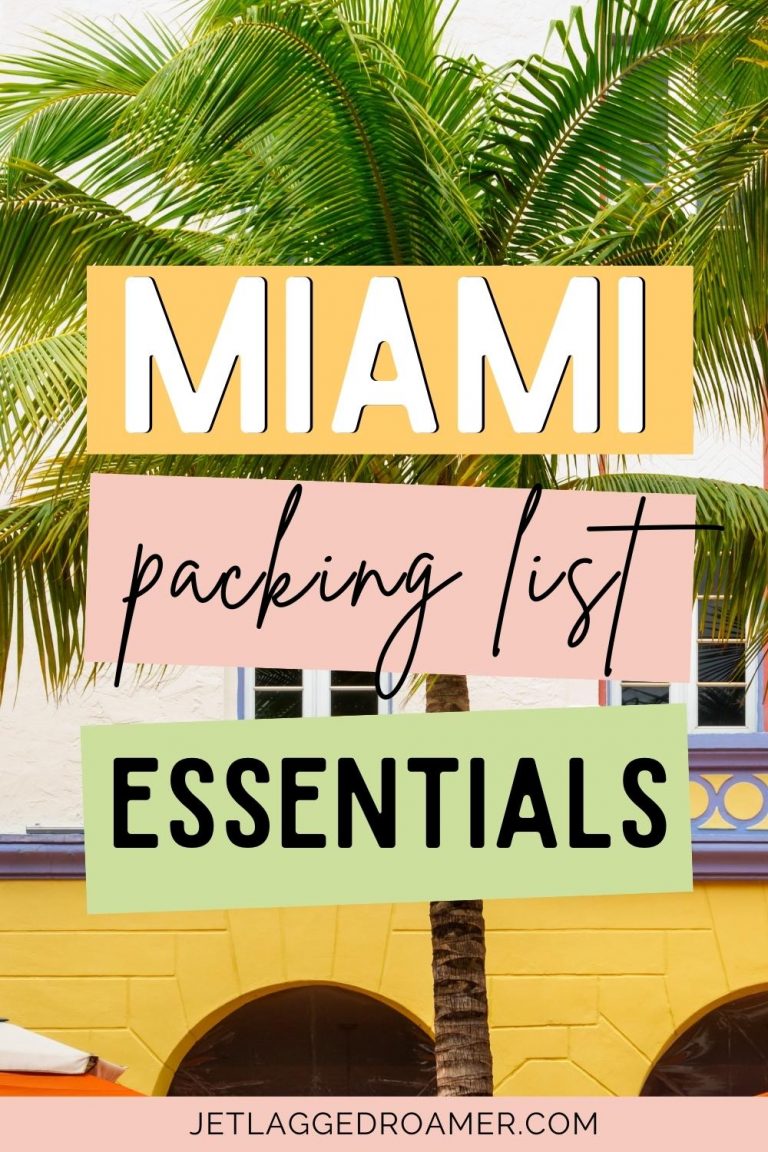 Check out these other Miami posts that you will find handy for your visit: 
Planning Your Miami Packing List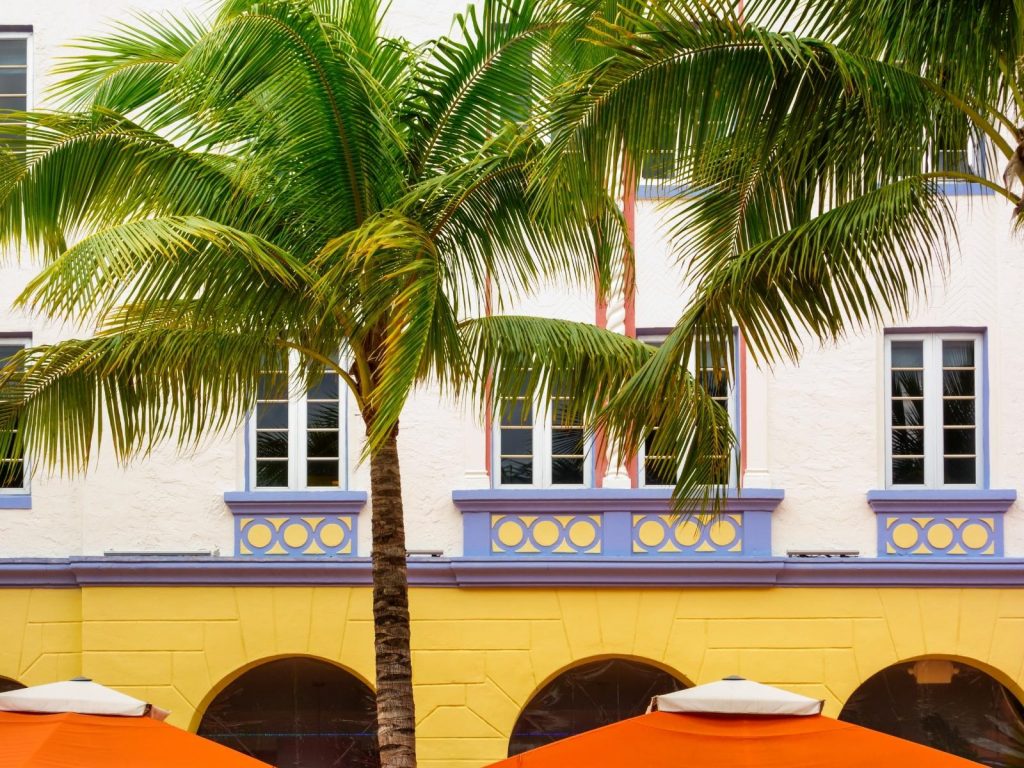 If you're wondering what things to pack for Miami, I have all the things you need for any time of year you plan to visit. 
When visiting Miami it's necessary to have all the essentials. If you plan on visiting from May through November expect scorching heat and high humidity levels. Packing an umbrella or poncho are Miami trip essentials. 
Spring and winter are popular times to visit Miami when the weather is cooler. Nights can tend to get chilly so a jacket or cardigan is necessary and is an essential item for this Miami trip checklist. 
Be sure to check the weather before your trip to Miami so you have an idea of what to expect. 
Related Post: Things To Do In Miami
Miami Packing List Traveling Documents
Traveling documents are not just Miami trip essentials, but are needed anywhere you go.
Travel identification: The documentation you need depends on where you are coming from. If you're coming from out of the country be sure to have your passport and check if a visa is required for you to enter the States. For all other travelers, make sure to have a  photo ID or driver's license. 
Copies of all identification: Be prepared just in case anything gets lost or stolen and always have copies of your passport and driver's license. 
Travel and medical insurance
Boarding passes: Make sure you have your boarding passes either printed or electronically on your phone. I suggest always keeping your email confirmation of your airline ticket until your return from your trip.
Tour/itinerary confirmation: For all excursions and events you purchased prior to your trip be sure to have a copy. 
Maps and directions
Reservations for car and hotel
Emergency contacts
Miami Packing List Flying Essentials
Being comfortable on the plane can be tricky. Having the right carry-on bag essentials can help for a smoother flight. 
Miami Vacation Packing List For Electronics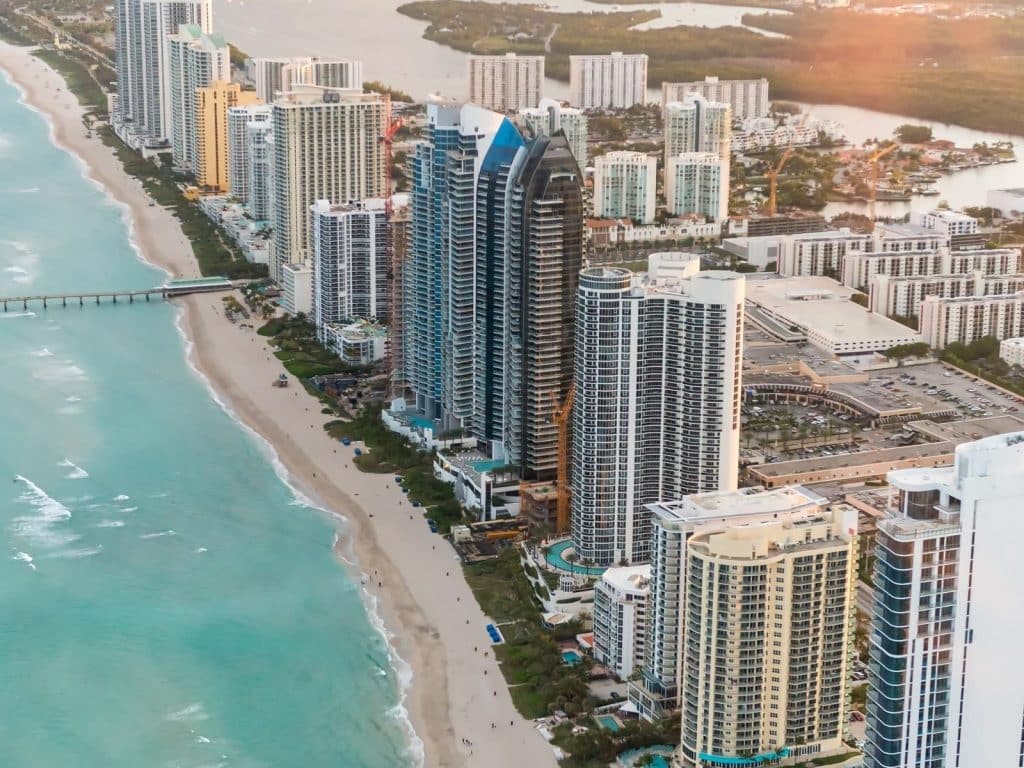 We live in a world of technology.  Don't forget to pack these electronics for jetting off on the plane to Miami. 
Cell phone: Today, our phones are glued to our hands. So I am sure your cell phone is the last thing you will forget. 
Charger: Be sure to take an extra cord with you in case it gets lost or forgotten. 
Portable universal plug adapter: Be sure to bring a universal plug adapter if you're traveling abroad. 
Camera: There are many places to take pictures here in Miami. Don't forget the camera to capture all your memories. Use these quotes about Miami for all the pictures you post on Instagram. 
Laptop
Related Post: Best Places To Take Pictures In Miami
Miami Packing List Toiletries
Toiletries are a must for any trip and these are ones to be added to your Miami packing list. 
Toothbrush, toothpaste, floss
Body moisturizer
Makeup and brushes
Deodorant
Skincare products: Be sure to keep up with your skincare routine while visiting Miami. The sun can be brutal, so keep your skin hydrated. 
Hair products and tools: Confirm with your hotel if rooms have blowdryers so it's one less thing you have to pack.  Other tools you may need are flat or curling irons. 
Hair accessories: Besides packing pretty burettes and headbands, stash a few hair ties in your bag. For those with long hair, these are essential Miami packing list items. 
Razors and shaving cream
Feminine products
Colognes and/or perfumes
Toiletry bag: Keep all your toiletries neatly packed and organized during your trip. 
Miami Trip Essentials For Health And Beauty
These are Miami trip essentials to pack for health and beauty products for your vacation. 
Wet wipes and hand sanitizer
Travel first aid kit: Be sure to keep some bandaids, ointments for cuts, pain relievers, bandaids, and something for nausea in your travel first aid kit. 
Sunscreen: The sun can be very intense.  
Aloe vera: It is the Sunshine State so you may get burned. Applying aloe vera to sunburns can relieve the pain.
Lip balm: Avoid chapped lips from the sun and keep your lips hydrated with lip balm. 
Medications and vitamins: Something to have handy in case of allergies, headaches, etc. 
Related Post: Romantic Things To Do In Miami
Miscellaneous Miami Trip Essentials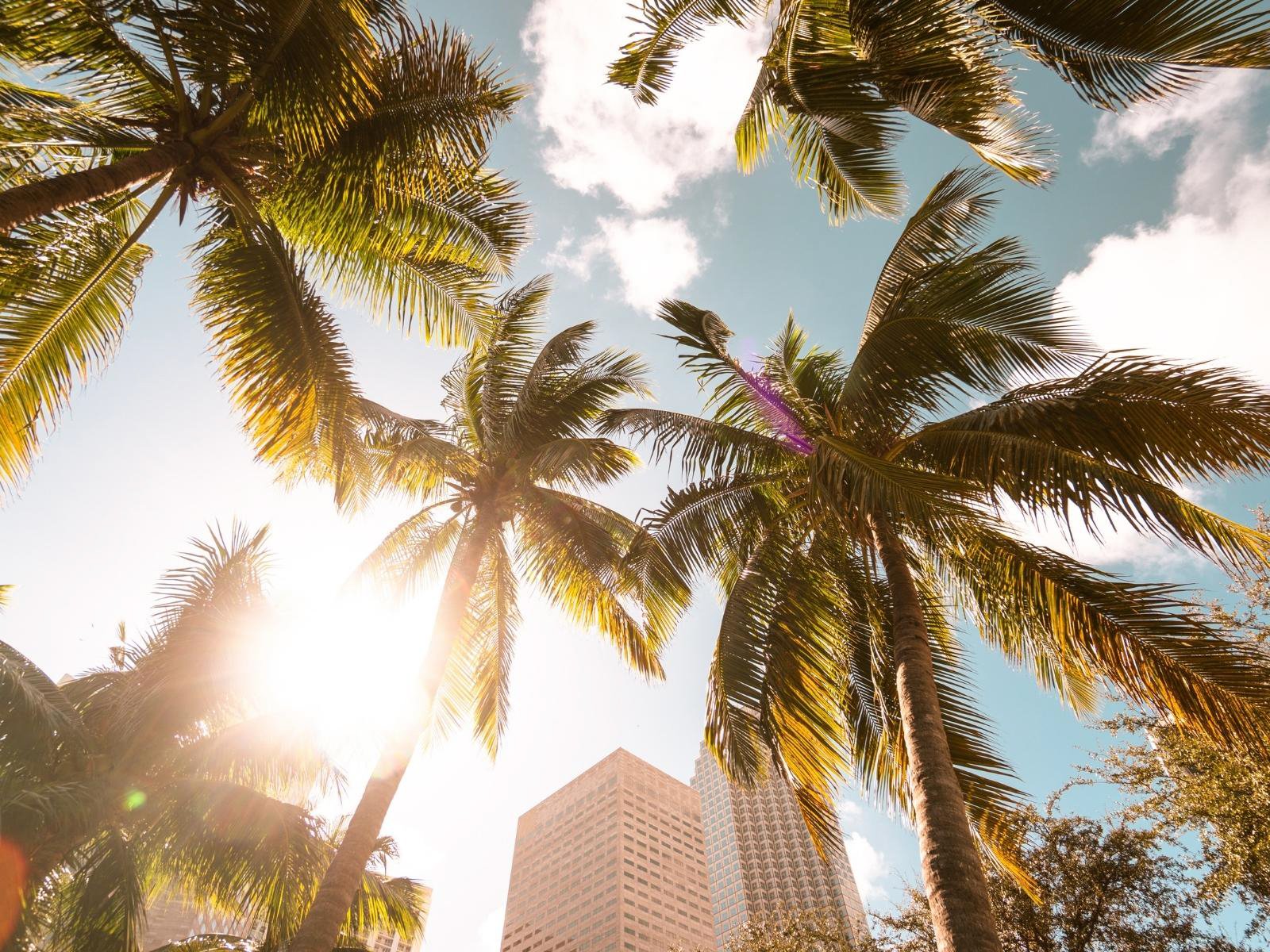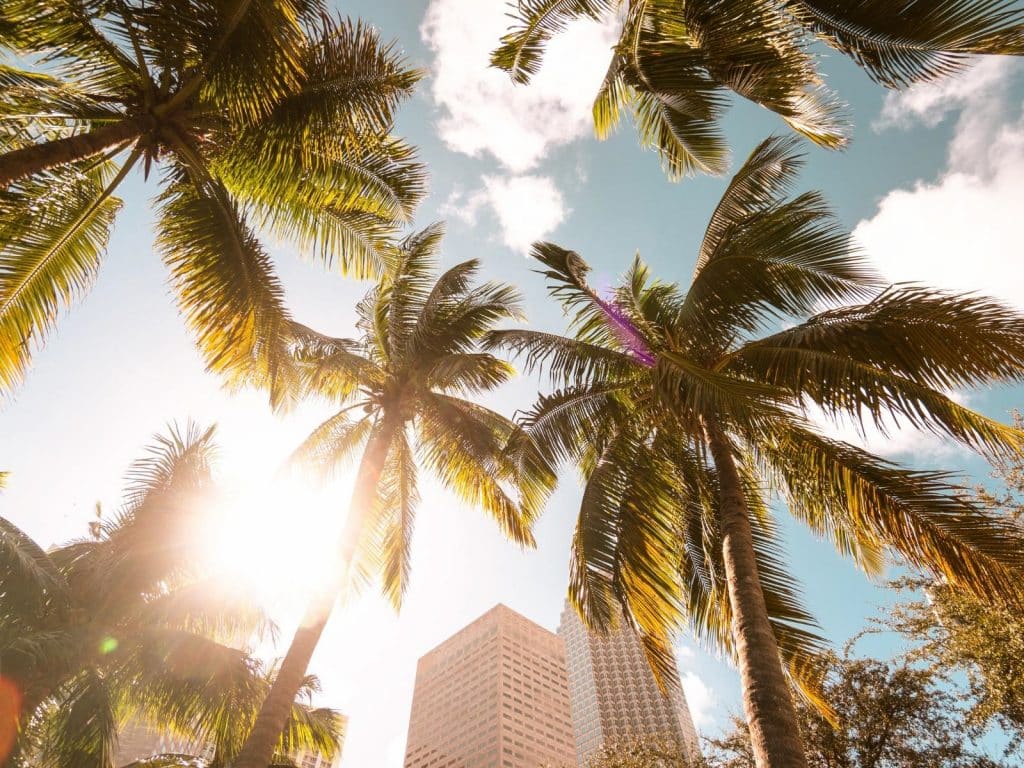 These miscellaneous Miami packing list essentials are crucial to pack so you're prepared for the unpredictable weather, bugs, and beach. 
Umbrella, poncho, or rain jacket: Florida's weather is unpredictable. Umbrellas, ponchos, or rain jackets are Miami packing list essentials that are non-negotiable. Be prepared to pack one of them in your luggage so you will stay dry if needed. 
Sunglasses or hat: The sun is bright here so bring sunglasses or a hat. 
Jewelry
Waterproof cellphone pouch: Keep your phone from the rain or from water sports.
Waterproof dry bag
Bug spray: Mosquitoes will find you here. Avoid being uncomfortable and itching and pack some bug spray. 
Miami Packing List For Women
As a woman, it's extremely difficult for me to pack my luggage for trips. Ladies, I have you covered in this Miami packing list for dining, site seeing, beach, and nightlife attire. Consider the length of your visit and how many of each item to pack. 
Tank tops and/or cute T-shirts
Shorts
Dresses: Have a mixture of casual and going-out dresses. 
Dress tops
Light jacket: Depending on when you visit, some nights can get cooler. 
Activewear: You may want to run along the beach or the Miami Beach boardwalk. 
Pajamas
Footwear: Bring a variety of shoes such as sandals, flip-flops for the beach, tennis shoes, and heels or wedges for going out. 
Purses
Related Post: Epic Hotels To Stay In South Beach
What To Wear In Miami For Guys
This Miami vacation packing list for men is for day and night or any adventure. Be sure to always pack one outfit that is business attire. Depending on where you visit, you may not be able to enter if you've not dressed appropriately. 
Tank tops and/or T-shirts
Button-down shirts or polos: Plan where you want to visit for your trip and check the dress code prior. Most places will not let you in with shorts, t-shirts, or tennis shoes. 
Shorts
Lightweight pants: Pack 1-2 just to have handy if visiting somewhere with a strict dress code. 
Light jacket
Activewear
Undergarments 
Socks
Pajamas
Footwear: Pack sandals, flip-flops for the beach, tennis shoes, and a pair of dress shoes. 
Miami Packing List For The Beach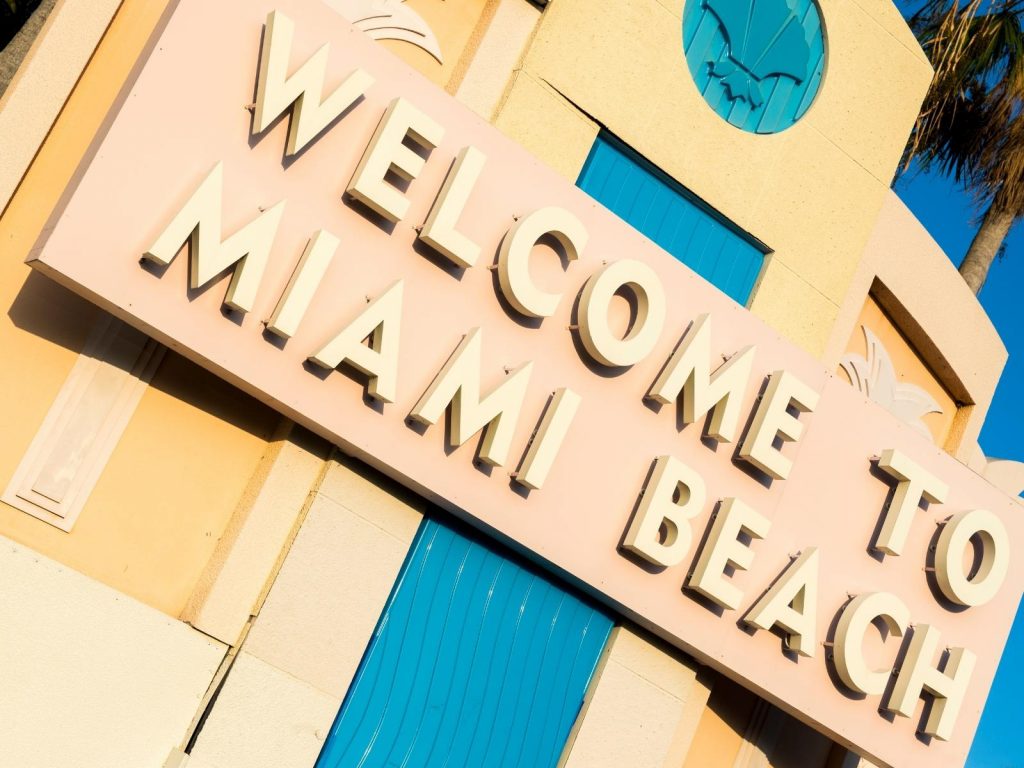 More than likely you will visit the beaches in Miami during your trip. Save your money from the overpriced beach stores and take these essentials on this Miami packing list for the beach. 
Related Post: Top Restaurants In Miami
Miami Pack List Wrap Up
Now that you have your Miami packing list and what to pack for Miami it's time to start planning. There are many things to do in Miami and you will leave with many memories of an amazing adventure. 
Plan on taking a day trip and escaping to the Keys?  Check out this post on Miami to Key West road trip itinerary. 
Visiting other parts of the Sunshine State during your visit? Here are some Florida captions for Instagram for your photos. 
Check out these other Miami and Florida posts for your trip: 
Like this Miami packing list post? Share it with others or pin it for later!