Do you get overwhelmed with souvenir ideas when you travel and don't know what to get for yourself or others?
There are many souvenir items that you can get for yourself to remind you of the things you did or places you visited.
Who wouldn't want their amazing memories while traveling to remain fresh in their minds? Especially if it was a fun-filled travel experience.
Furthermore, you can relive your travel experience with the best souvenir ideas.
With that said, this article will take you through the best souvenir ideas to get when traveling.
Before taking you through the various types of souvenirs and the list of unique souvenir ideas, let's cover what souvenirs are.
This article may contain affiliate / compensated links. For full information, please see our disclosure here.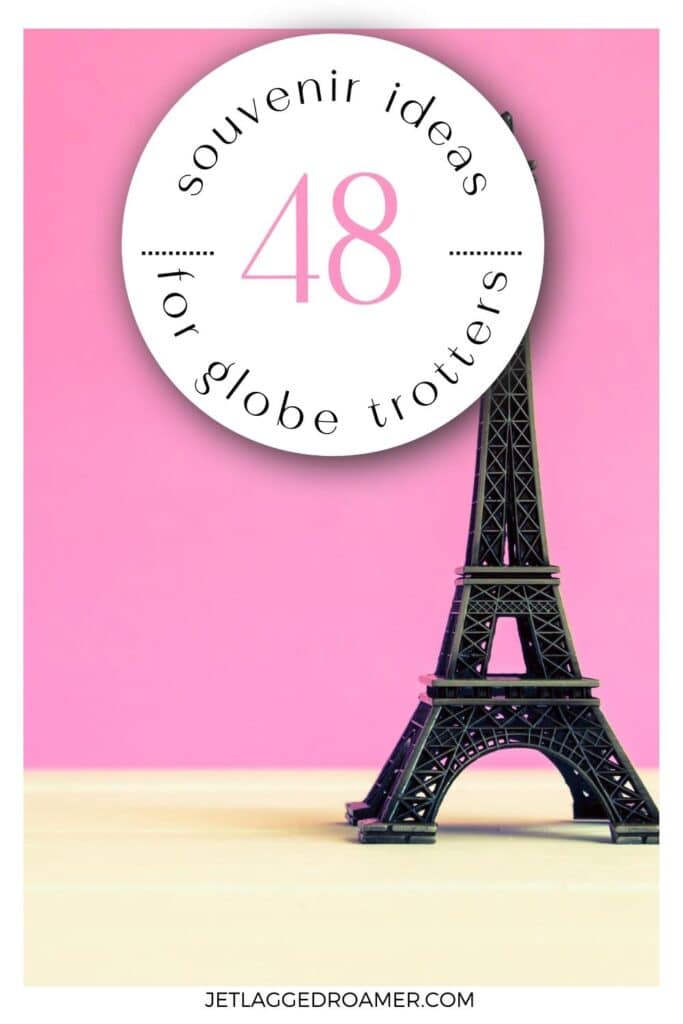 Other related posts: 
What Are Souvenirs?
The word souvenir is a French word that means memory or remembrance. They are items that people use to remind themselves of the things they did in their travels, vacations, etc.
People keep souvenirs because of the memories it brings back to the owner. In most cases, souvenirs are tangible items like postcards, cups, clothes, photographs, etc.
However, it can also be intangible commodities like skills, knowledge, or friends.
Types Of Souvenirs
You can choose from different types of souvenirs, and the various categories will match any gender regardless of the occasion or personality.
There are four categories of souvenirs, and they are as follows:
Edible souvenirs
Wearable souvenirs
Intangible souvenirs
Decorative souvenirs
Souvenir Ideas
Most travelers like to take something from their travel destination as a reminder of how they enjoyed their vacation within the country.
Here are the best souvenir ideas you can get for yourself when traveling.
Artisan Jewelry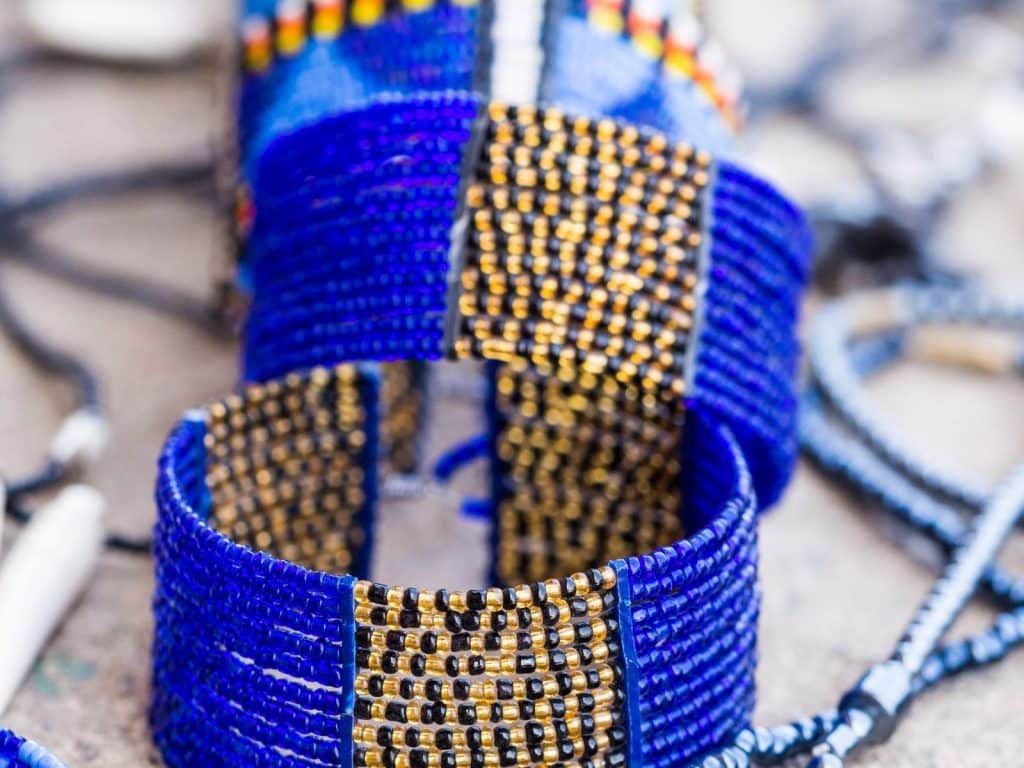 One of the useful souvenir ideas that you can get for yourself while on the move is locally made jewelry.
Depending on your travel destination, you may find local art shops where you can buy locally made pieces of jewelry that depict that area's society, lifestyle, and culture.
Furthermore, by purchasing local jewelry from the locals, you're helping them promote their art whenever you put them on in the future.
Such artworks are suitable for men and women, and they include the following;
anklets
earrings
rings
bracelets
amulets
nose pins
waist bands etc
Spoons
Spoons are also considered fantastic souvenir items and won't consume much space in your luggage.
They are affordable and can help you relieve your incredible travel memories as you display them in your home.
Books
Books are also a great source of souvenir ideas. You could get books that talk about your travel destination from a local boos shop within your travel destination.
Flags
Furthermore, you can get a flag representing each country you've visited. This would be a fantastic idea since you can display the flag in your house, garage, or any other place.
You can even use the flag to create a blanket and use it in your home. 
Flags are one of the unique souvenir ideas that most people love to take home because of their vast significance. 
This souvenir item is known to bring back fantastic memories. Therefore, you shouldn't fail to get a flag souvenir for yourself so that you'll relive your incredible travel experiences each time you stare at it.
Coasters
You can use coasters to protect table surfaces or any other surface where you might want to place your drink while relaxing.
They are one of the best souvenir ideas you can get for yourself. If you keep them on your table, you'll never forget your travel destination each time you set your eyes on it.
You don't necessarily need to buy coasters (even though you can buy them if you wish) because you can get them for free from your favorite local bar where you sat down to drink and have fun.
Tea Towels
You can get a decorative tea towel that reminds you of the places you visited, and it would be an excellent idea to use them in your kitchen.
Tea towels are amazing serving accessories for deserts, hot coffee, oatmeal, etc. They can help you absorb drips and spills while you eat your favorite meals.
You can also choose to hang them on your walls as decorative artwork.
Apparel
Clothing is another unique souvenir idea you can get for yourself as you travel the world. You can also get fashionable decorative items like scarves or socks from local fashion retailers in your travel destination.
Pens/Pencils
If you're looking for smaller souvenirs that you would like to take home from your travels, you can leverage pens and pencils. These affordable and unique souvenir ideas can remind you of your travel destination.
Some pens have their country name or flag on them and they can be fanciful.
Cups/Coffee Mugs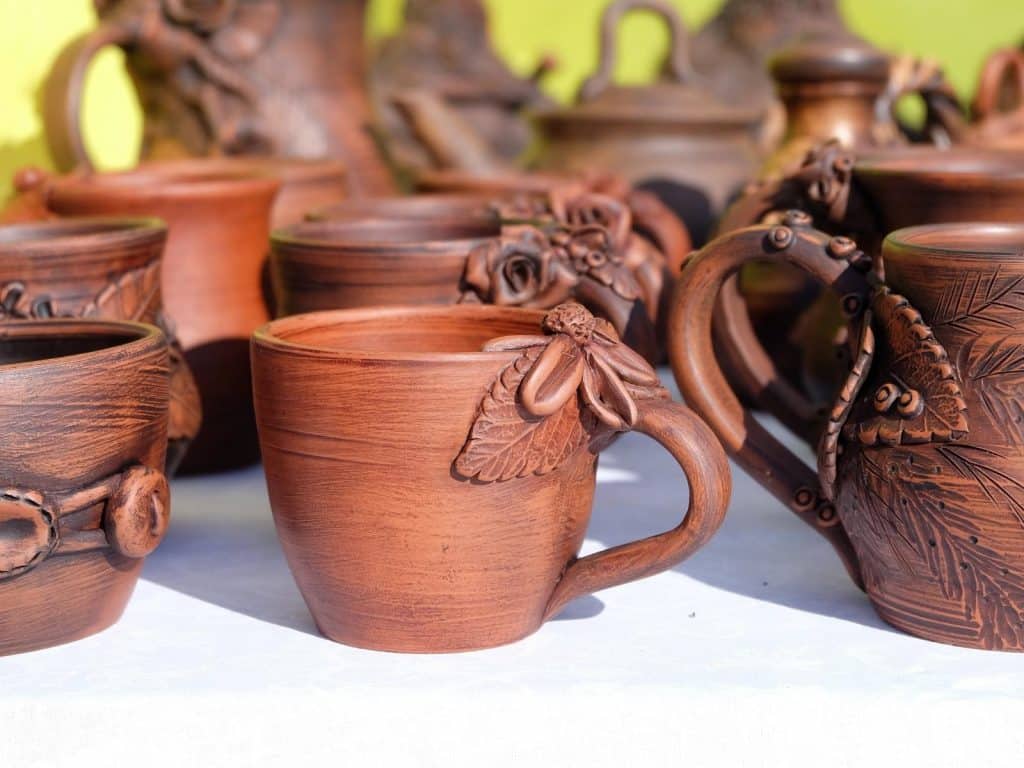 Coffee mugs and cups are everyday household items that are used daily. Therefore, you can get one customized to reflect your travel destination.
They are one of the best souvenir ideas you can get for yourself.
Purse/Backpack
If you love being fashionable, then you could go for a purse, backpack, or a bag as your travel souvenir. This will be a huge reminder of your travel destination whenever you use the purse.
Mini Figurines
You could leverage these small, molded, or carved figures to serve as a travel souvenir. You can use it to beautify your home.
Some good examples are Disney's Mickey Mouse, the Eiffel Tower replica, etc.
Local Art Works
You could start collecting local artworks from any country you visit and use the arts to beautify your office.
Furthermore, you can use the same artworks to transform your home into a place where incredible travel memories are stored for your viewing pleasure.
Examples of these are the following;
tapestry
statues
paintings
wood carvings
Something That Represents The Country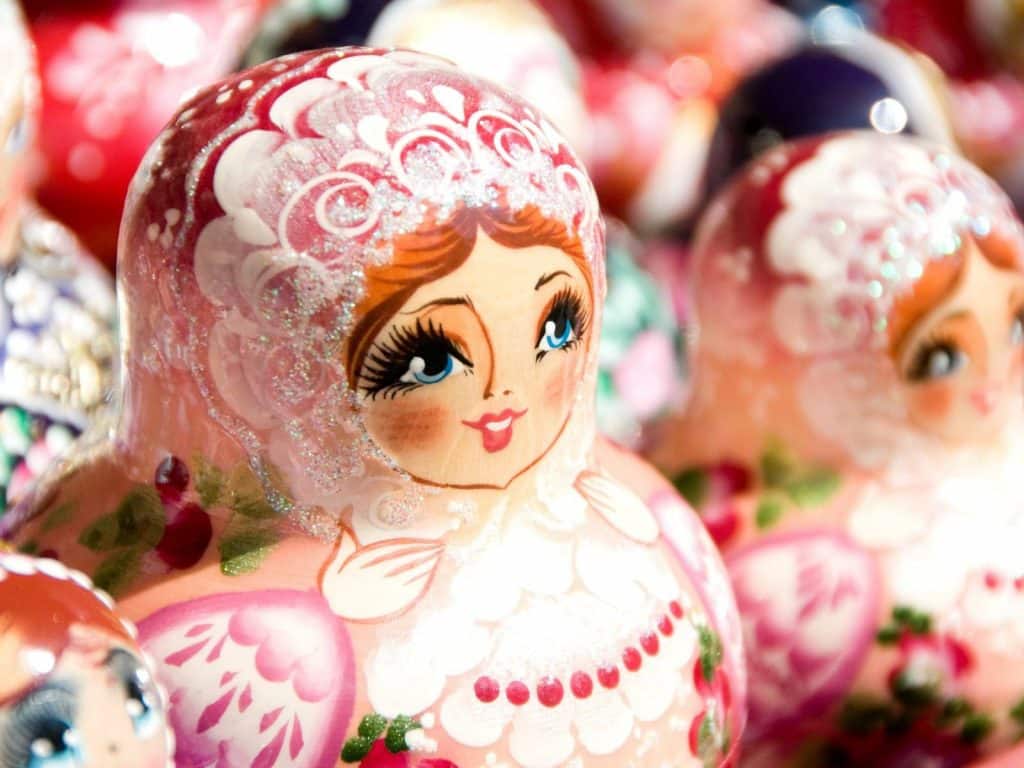 Some countries are globally known for some fantastic souvenir ideas like the voodoo statues from Benin, Saint Petersburg's Matryoshka doll, Guatemala's Dia De Los, etc.
Getting a travel souvenir that represents a country will not only beautify your household but will also help you relive your travel experiences.
Koozies
You may be wondering why anyone would collect koozies as a souvenir idea? Well, koozies are used to preserve beer, keep it cold and protect against condensation.
If you find yourself in a vicinity with lots of koozies, you could get some as part of your souvenir collections.
Cultural Masks
In many countries of the world, masks play a big role in their cultural heritage. A mask is a face cover that you can use to disguise yourself.
For instance, there are the Indonesian Topeng masks, Venetian carnival masks, Mongolian Chokwe masks, and Chinese New Year masks, etc.
These cultural masks play a massive role in the host nation's festive occasions and traditional ceremonies.
If you're opportune to grace any of these events or similar events, you could purchase one of the masks as a souvenir because it's among the best souvenir ideas.
Not only that, once you use it to decorate your house, it will always remind you of the travel destination where you got them.
Tattoo
Tattoos are unique souvenir ideas that you can always carry around with you. However, it's temporary but rather permanent. 
Before getting a tattoo of the travel destination of your body, you need to plan it well and make sure you understand what you're getting into.
Furthermore, you'll need to get a fantastic local tattoo creative artist that will do a perfect job.
Local Food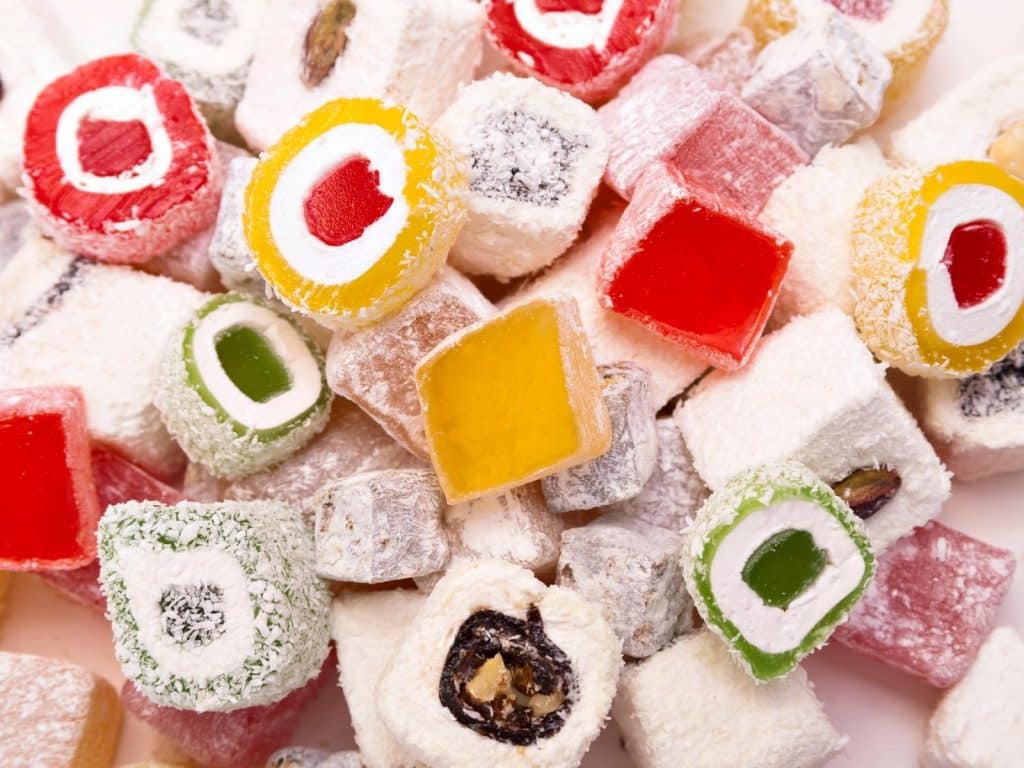 Food souvenirs are one of the souvenir items that many people love to take home to their family and friends.
When people travel, they usually discover various local delicacies and flavors. However, packing an entire dish from one country to another is difficult.
Some food delicacies that can be gotten as souvenir ideas are chocolate, biscuits, and many more. Food souvenirs are one of the best methods of sharing foreign flavors with family and friends.
The downside of food souvenirs is that it isn't something that lasts a long time. However, it's among the satisfying souvenir ideas that you can buy.
Liquors, Spirits, Wine, Or Beer
Almost all countries have a popular local beverage, from Belgian beer to Russian vodka to French champagne and Peruvian pisco.
Depending on your preference, you can get any of the four as souvenir items for your family and friends.
Local Spices And Herbs
You can choose unique souvenir ideas like herbs and local spices. There are many herbs in countries in Mexico that you could get for yourself and do some experimentation with.
Similarly, you could leverage the local spices to cook lovely delicacies that will stimulate your brain and help you relive your travel experience.
One amazing thing about spices and herbs is that they rarely expire quickly. Thus allowing you to stockpile them and use them for a long time.
Tea Or Coffee
Coffee and tea are famous delicacies that many enjoy globally. However, some unique countries are famous for their tea or coffee.
Countries like Ethiopia are reported to have the most delicious coffee globally. At the same time, other countries like Nicaragua, Brazil, and Indonesia are famously known for their incredible coffee beans.
If you're a tea or coffee lover, you could consider getting either as your travel souvenir from countries like China, Kenya, and India.
Fashion Accessories
When you travel outside the shores of your country, you may find attractive fashion accessories that you may not get in your hometown.
For instance, you could get souvenir items like hats, socks, scarves, handbags, and many more, and whenever you use any of them, it would remind you of your travels.
Cookbooks
If you're a foodie who loves to cook, this one is for you. Cookbooks will enable you to cook all the delicious meals you enjoyed while on the move.
Hence, many people purchase cookbooks from local booksellers in town.
Kitchen Items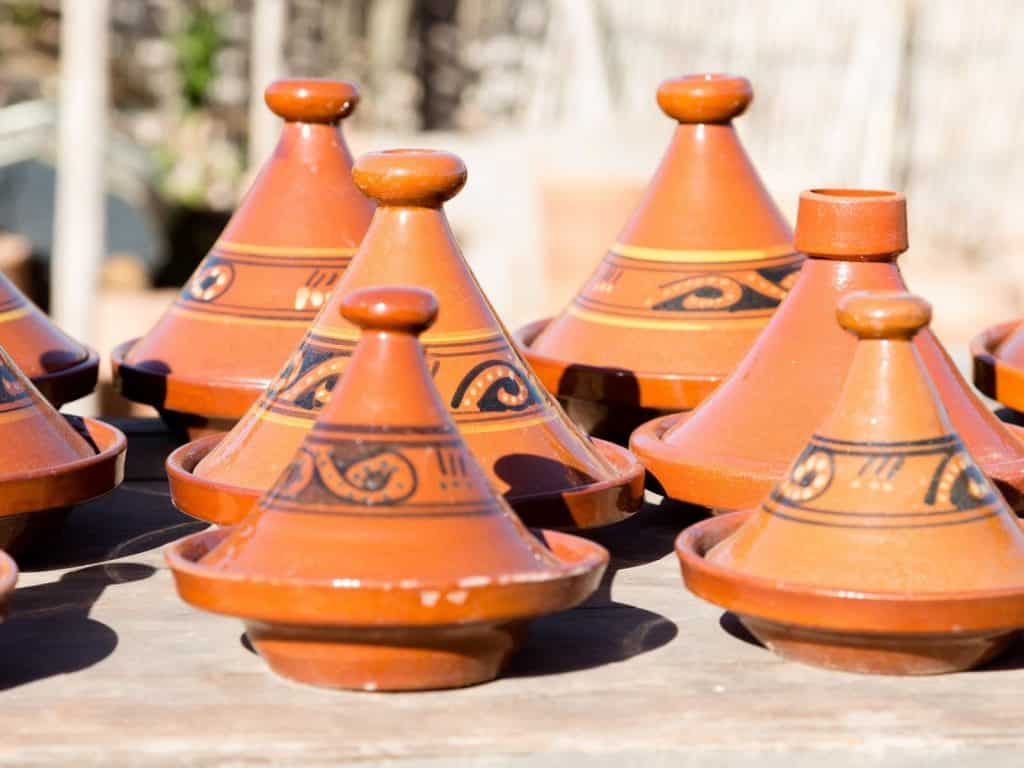 Kitchen utensils are also considered helpful souvenir ideas you will use and get value for your money. For instance, getting a Tagine for yourself would remind you of the time you spent in Morocco.
A beautiful tea set can bring back memories of when you went drinking Chai tea in India.
Plates and bowls are another souvenir idea for kitchen items.  Use them for a dinner party and strike up a conversation about the story behind them.  
Music Instruments
If you're a music lover or a musician, you could consider music instruments as one of the unique souvenir ideas that you can get for yourself.
Purchasing a small musical instrument from your travels will surely help you discover new sounds.
From the South African Kalimbas to the Chinese chime-bells, Indigenous Australian Didgeridoos, and the Polynesian nose flutes, there are many choices that you can make as long as you are willing to try something new.
Photographs
These are among the best souvenir ideas that anyone will wish to have.
Once you leave your homeland for a travel destination, ensure you take as many photographs as possible of you visiting lovely places within your travel destination.
Photographs are powerful because they evoke strong emotions; the good part is that they are free. With a decent phone camera, you can take good photos that will help you relive your travel experience when necessary.
Entry Tickets
You could start collecting entry tickets to all the destinations you visited and place them in a scrapbook or travel journal.
By doing that, whenever you open the travel journal, you'll get a wave of emotion hit you as you remember your travel experience. Therefore, keep as many entry tickets as you wish.
Nature
By collecting pieces of nature you're somehow taking a piece of the country you visited home with you. 
Shells, rocks, sand, or dried flowers and leaves are types of souvenir ideas are one of a kind that you can get quickly.
Make sure you label them correctly so you'll know which country has each item because it could become confusing once you start getting similar-looking rocks.
Jewelry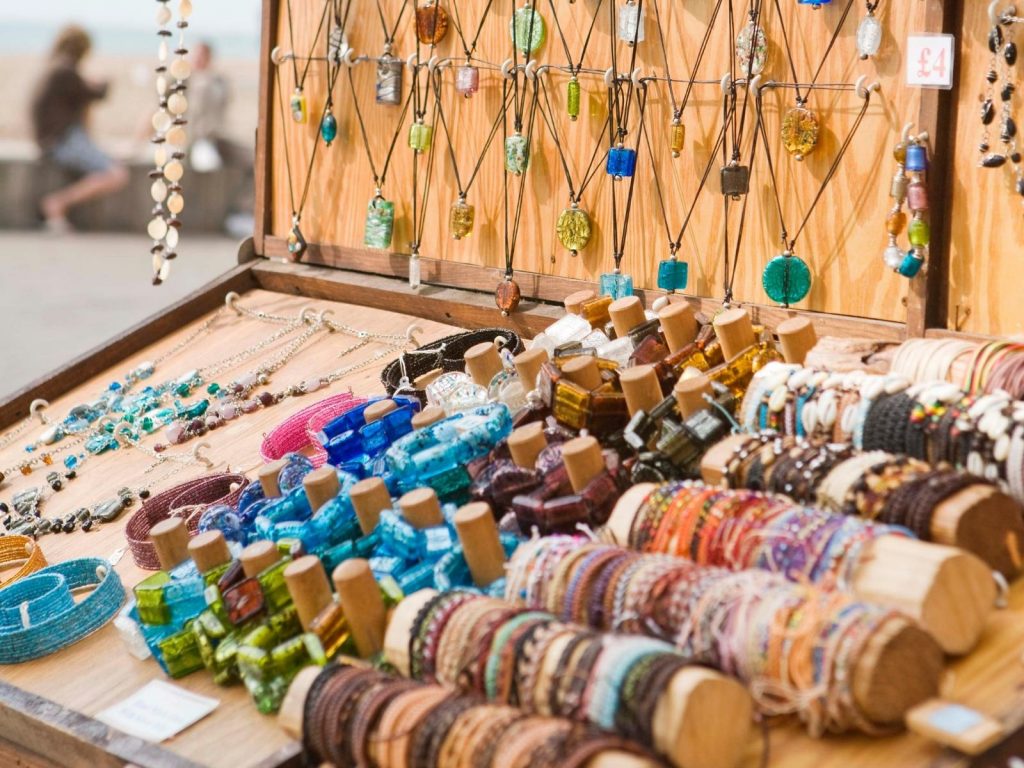 Charms, rings, necklaces, bracelets, or any other type of jewelry can be ideas for souvenirs that you could wear. Furthermore, each time you wear them, you'll be reminded of the country where you got the souvenir.
Local Currency
This is another excellent souvenir item that many people like to collect because it reminds them of the countries they visited. You could choose to have a local currency collection that you can take home with you to show your friends and family. 
I like to frame my dollars and hang them on my wall and turn my coins into magnets. 
Keychains
Keychains are one of the super cheap souvenir ideas. They are also easy to find no matter where you go.  If you enjoy collecting items from the places you explore, keychains are great, especially due to their size. They barely take any room in your luggage. 
Magnets
Magnetic souvenirs are one of my favorites to buy on a trip. My fridge is filled with many colorful magnets for all the places I have traveled. They are also great conversation starters when you have family and guests over to your home. 
Magnets are another inexpensive souvenir idea and are very easy to pack. 
Pottery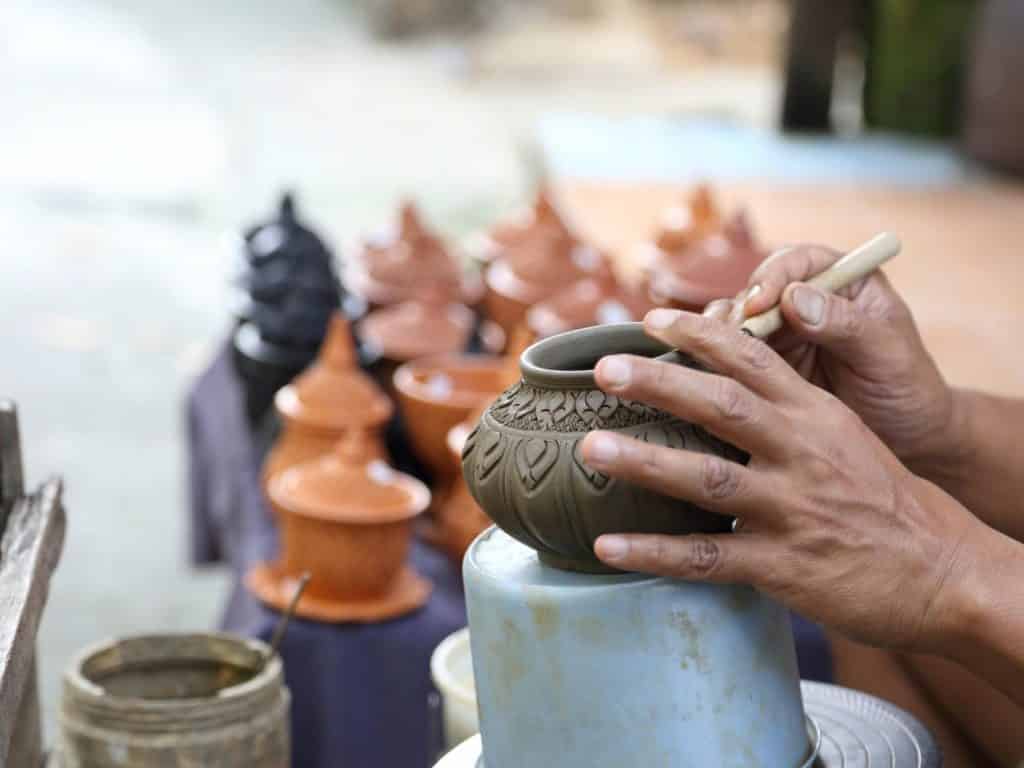 Getting pottery from another country is a cool souvenir idea. Most countries have their artwork to signify their culture. 
Just be sure to wrap it tightly so it doesn't break in your luggage. 
Clothes
You can collect dresses, shirts, and traditional wear known to that country as another souvenir idea. For example, you could get a sari from India, a kilt from Scotland, or a dirndl from Germany. 
Pins Or Patches 
Collecting pins or patches is one of the other popular ideas for souvenirs to show off all the travel destinations you have visited.  Wear them on your backpack, clothes, purse, or tote bag. Most pins or patches have the country's flag or a famous landmark to remember all the places you discovered around the globe. 
Postcards
Postcards are inexpensive souvenirs and lightweight. Personally, I love sending postcards to myself and my family during my travels. It is nice receiving a postcard after returning home and reading a memory I wrote from my trip. 
Keep all your postcards in an album, or scrapbook, or put them in a frame to hang on your wall. 
Snow Globes
Snow globes are a fun and popular souvenir idea. Most have a landmark inside such as the Eiffel Tower in Paris, Empire State Building in New York City, or Nyhavn in Copenhagen. 
Shot Glasses
Collect shot glasses are one of the many popular souvenir ideas. They are easy to find and typically you can purchase them for cheap. These make great conversation starters in your home if displayed out in the open. 
Shot glasses are easy to store in your luggage. Just make sure to pack them well so the glass doesn't break. 
Bookmarks
One of the unique souvenir ideas for readers is collecting bookmarks from around the world. 
Bookmarks are lightweight, cheap, and easy to pack, which makes them the perfect souvenir items to collect.
Artisan's Crafts
Skip the typical souvenir shops and support locals by purchasing artisan crafts. Local crafts are unique souvenir items where you can take a piece of tradition with you. For instance, you can purchase blankets, scarves, jewelry, and art. 
Music
Isn't music the universal language? I enjoy listening to music around the world. 
Music is so powerful and can instantly take you back to memories from your past. Purchase a CD or vinyl and be transported back to your favorite country instantly. 
Local Home Decor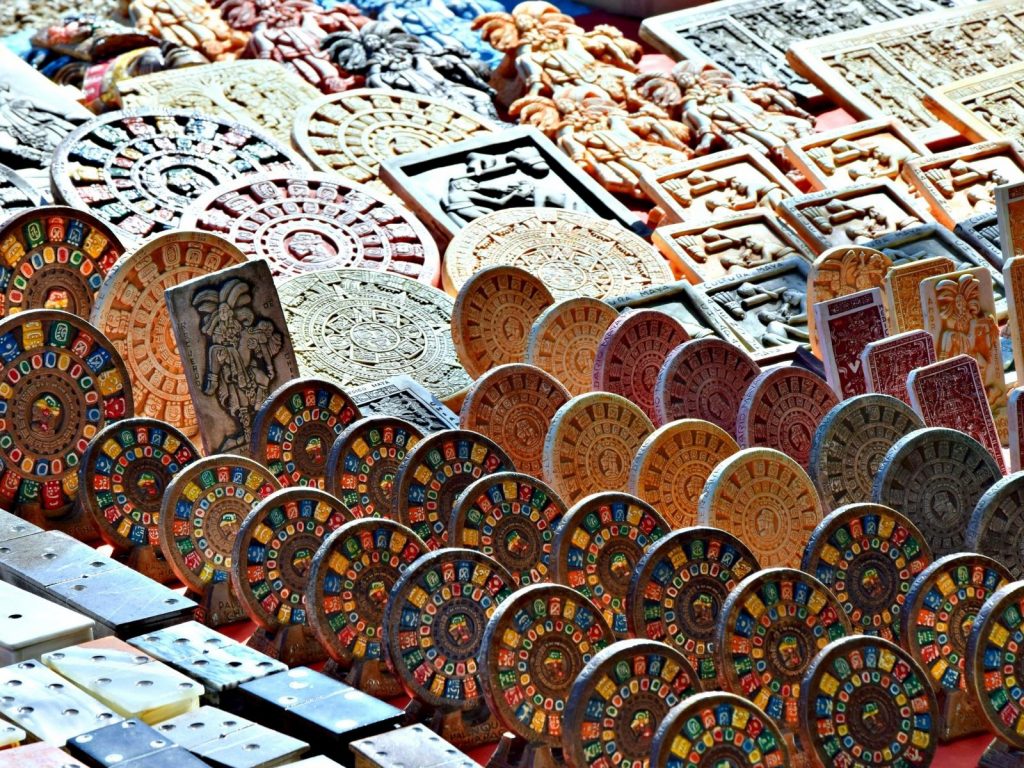 Bring a piece of the country with you by getting some of the local home decor. It's one of my favorite souvenir ideas and supports the locals. 
You can bring a piece of their tradition and make it the center of your home. 
Beauty Products
Beauty products are unique souvenir ideas to practice skincare from around the world. 
Such as Koreans are known for their skincare routine and quality beauty products. Other popular regimes around the world use ingredients such as snail serum, seaweed, and clay. 
Stickers
Collecting stickers are another one of the cheap ideas for souvenirs.  Put them in your scrapbooks along with your photos. Other locations are your travel journal or on your laptop.
Christmas Ornaments
Christmas ornaments are another creative souvenir idea. When gathered around the tree with friends and family you can talk about your travels and where you got your ornaments. It's a great idea if you celebrate the holiday. 
Maps
Maps are another souvenir idea that is cheap and easy to pack. Keep maps from museums and cities visited during your travels. Frame and hang them on your wall when home. 
Socks
If you're looking for small souvenir ideas, socks are an item to consider. You're likely to find cozy and decorative socks in other countries that you wouldn't at home. 
Stamps
Stamps are great for a small souvenir idea. They are easy to find and great for framing and turning into wall art or adding to a scrapbook. 
Travel Journal
Journaling your day during your travel is a fun way to document your memories. You can look back at all your adventures during your travels. 
Fragrances
Fragrances such as oils, incense, candles, perfumes, or potpourri are great souvenir items to collect from your travels. Bring back your favorite memories from your trip to your home. 
Deck Of Playing Cards
Playing cards are a fun and cheap souvenir idea. They can be found anywhere in the world. Most cards have a landmark of the country to remind you of your travels. 
Cards are small which makes them the best souvenir to pack. 
Souvenir Ideas Conclusion
There are many items you can use as souvenir ideas, which have been listed above. I hope you found this article helpful to give you an idea of the type of souvenir to go home with from your travels.
Thanks for reading. Before you go, check out these other related posts:
Like this post on souvenir ideas? Share it with others or pin it for later!