Once a sleepy fishing town off-the-grid in Quintana Roo, Tulum's fame was awoken by influencers and quickly became a luxurious destination for tourists. Besides being known as a laid-back beach wonderland there are so many things to do in Tulum besides hanging out on the pristine beaches. 
Read on and find out what to do in Tulum. 
This article may contain affiliate / compensated links. For full information, please see our disclosure here.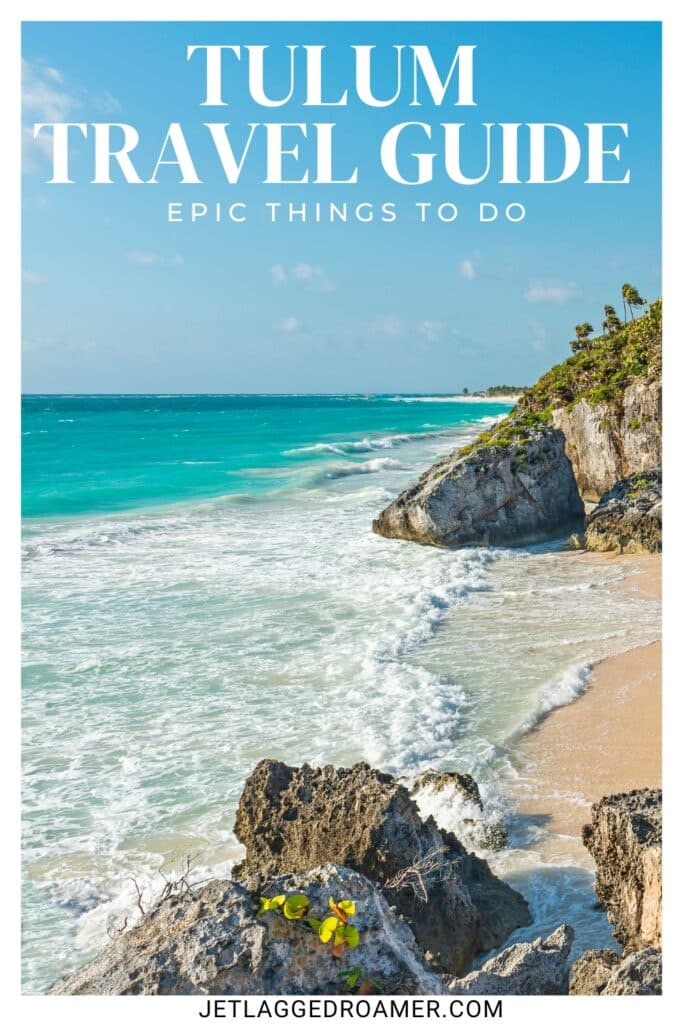 Check out these other posts for your trip to Tulum:
Incredible Things To Do In Tulum
1| Take A Dip In Tulum's Cenotes
Swimming in the cenotes is a must-do in Tulum while visiting. Cenotes are sinkholes filled with naturally occurring crystal clear water and Tulum is famous for having some of the best in the Yucatan Peninsula. Taking a dip in the cenote's cool water was one of my favorite and most memorable things to do in Tulum. 
Cenote Calavera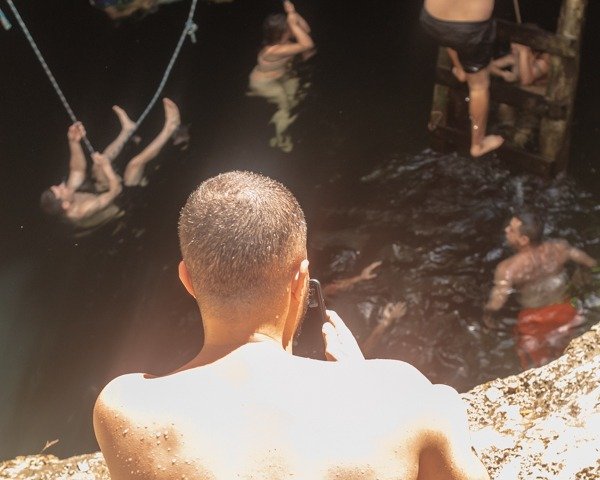 Calavera has 3 openings, two eyes, and mouth that resemble a skull (Calavera means skull in Spanish). Dive 3 meters below or climb down a thick wooden ladder to reach this large unground cave. 
Cenote Calavera is the closest to Tulum town and being one of the most popular cenotes and super Insta-famous you can expect it to be overcrowded. Due to its popularity, many people were taking photos for Instagram, so expect long wait times to swing in the sinkhole or go down the ladder.
In my honest opinion, as beautiful and picturesque as this cenote is I recommend exploring others unless you plan on arriving when the cenote opens. There is a maximum of 30 people allowed at a time, if you arrive when they are at capacity expect to wait.
Entry Fee | 100 pesos, 250 pesos for scuba divers, 200 peso up-charge to take pictures. 
Opening Hours | Everyday 9 AM to 4 PM
Facilities | Toilet if needed at the entrance, no changing room. No restaurant or concession stands on-premises. Pack a few snacks and beverages before you go, you may develop a little appetite. 
Location | Off-highway to Coba, 3km from the town.
Gran Cenote
Gran Cenote, located outside of the Tulum city center is one of the most famous cenotes in Mexico and on Instagram.
Lots of colorful fish and sea turtles can be spotted inside this circular cavern which makes Gran Cenote a paradise for scuba divers. Wooden walkways connect each section on the property making it easy to reach all the cenotes on-premises. 
Due to the natural pool's popularity, you maybe maneuver through crowds to swim depending on the time of day and season. 
Entry Fee | 180 pesos to enter, snorkel kit 80 pesos, 50 pesos for a life jacket.
Opening Hours | Daily 8:10 AM to 4:45 PM
Facilities | Toilet, shower, and changing rooms on-site. Small shops on-premises to purchase snacks and beverages.
Location | Off-Highway Coba, 4km from Tulum's town center.
Cenote Dos Ojos
Dos Ojos has the best cenotes near Tulum, it's just 15 minutes north of the city. It may be off the beaten path in Tulum, but it's deserving of your visit.  Dos Ojos is known to be the top diving site in the Yucatan Peninsula and one of the biggest underwater cave systems. 
The temperature was a tad cold initially, but after swimming for a bit I was able to warm up quickly. 
The visibility of the water at Dos Ojos is amazing! This cenote was less crowded which made my time more enjoyable. 
Entry Fee | 350 pesos, 380 pesos for scuba diver 
Opening Hours | Everyday 8 AM to 5 PM
Facilities | Shower, and toilet if needed at the entrance. Two restaurants near the entrance if you develop an appetite from swimming.
Location | 22km north of Tulum, off-highway to Playa del Carmen, turn left on Centre Jaguar Road.
Cenote Azul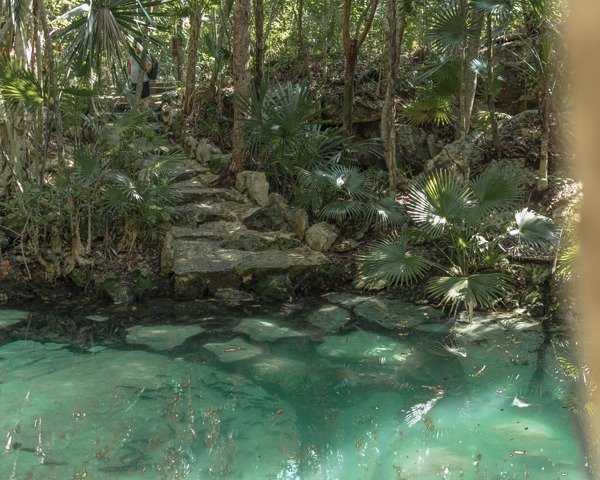 Take a relaxing swim at one of the other cenotes near Tulum, Cenote Azul. If you have rented a car and are driving from Cancun, take a minor stop for a quick dip. Cenote Azul is one of the things to do in Playa del Carmen along your route to Tulum that is super refreshing.
Cenote Azul is an open-air cenote and many of the areas have various depths. Rainwater fills these cenotes which has been filtered through the limestone. Most of them have Garra rufa also known as "doctor fish." They like to nibble at your dead skin on your feet, it doesn't hurt just tickles. 
Entry Fee | 120  pesos 
Opening Hours | Daily from sunrise to 5 PM
Facilities | Shower, and toilet if needed by the parking lot. Small snack bar to grab a bite if appetite develops. Drinks are allowed, just avoid glass bottles. 
Location | 26km south of Playa del Carmen
2| Take A Trip To Town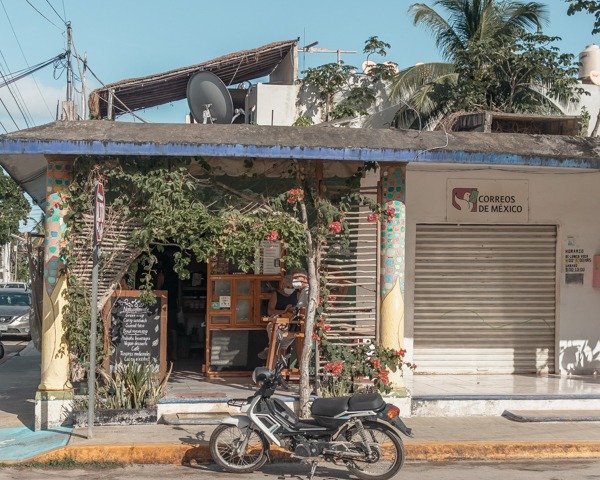 Adventure off the beach strip and check out all the things to do in Tulum town, a busier side of the city filled with mostly locals and expats. 
The main road to downtown Tulum is off Highway 420. Venture off the beaten paths on the backroads as there are many cute shops and cafes to discover. Also, a lot cheaper than you would find near the beach. 
3| Explore Tulum By Bicycle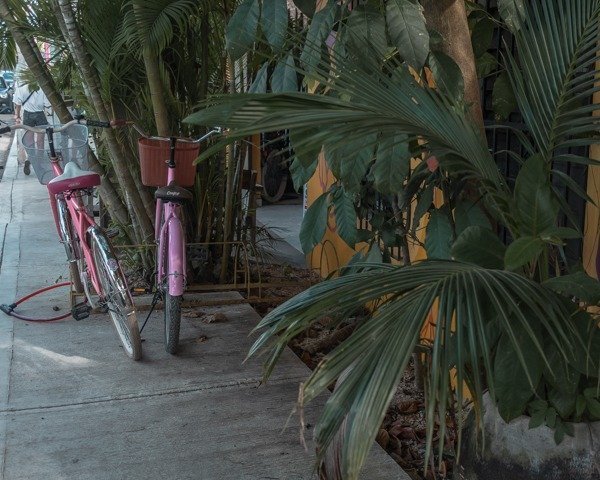 Riding a bicycle is a great way to do some Tulum sightseeing and is easier to park than a car on the beach or in town. 
Just be careful of drivers, riding on the streets can get a little dangerous depending on where you are.
4| Relax At The Beach Clubs
Visiting the beach clubs was one of my favorite and most relaxing things to do in Tulum. Sitting on the comfy beach beds and getting sun-kissed was the perfect way to unwind from a busy Tulum itinerary. 
Most beach clubs in Tulum have a minimum spending fee and may have a cover charge depending on which one you go to. Some suggestions for the best beach club places to visit in Tulum are listed below. 
Rosa del Viento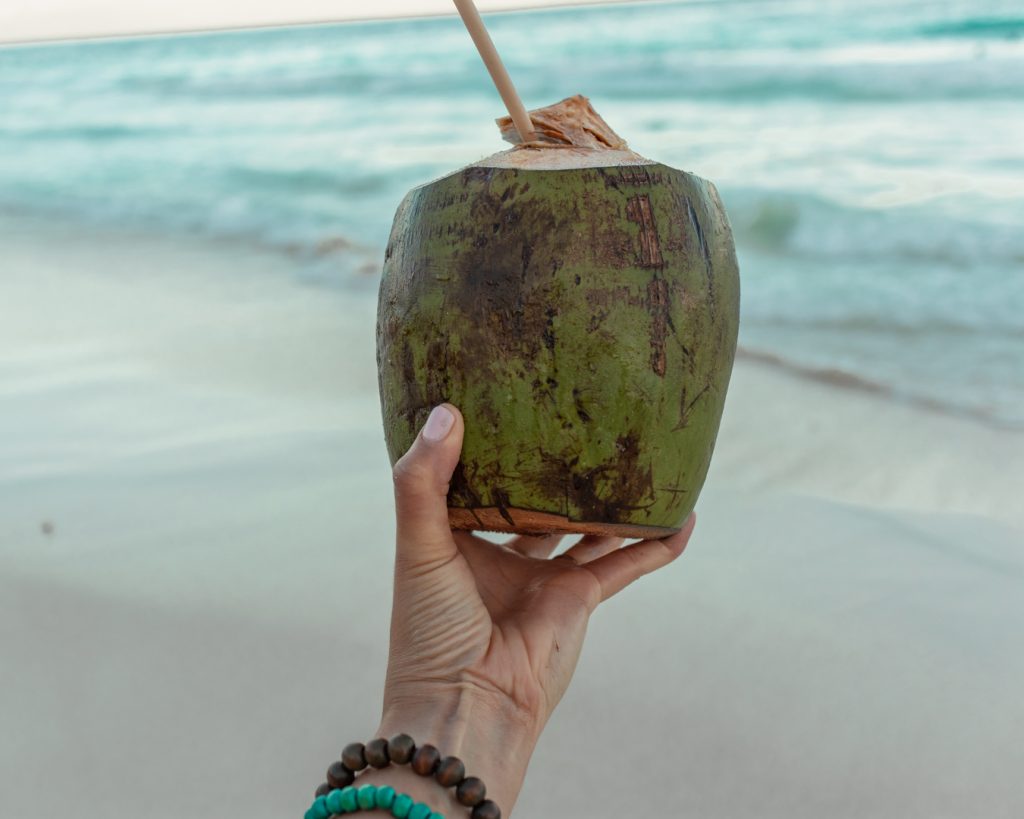 If you're wanting to visit a beach club in Tulum and experience luxury without spending an excessive amount of pesos then I suggest Rosa del Viento. 
I was very impressed by how beautiful it was for the price you pay. Rosa del Viento is located further down the hotel zone off the strip, so it's a little quieter and more private compared to the other beach clubs in Tulum. 
Beautiful hammocks and sun beds surround the property and make one a comfy spot to enjoy the golden sunsets. 
Minimum Spend | Around 400 pesos ($20 USD) per person. 
Papaya Playa Project
One of the most popular beach clubs in Tulum is Papaya Play Project an eco-friendly resort in Tulum. Nestled within a lush tropical jungle you can catch stunning views of the Caribbean coast from the double-decker bar. 
Weekends Papaya Playa Project is recognized for their music scene and late night parties where international DJs whip out some rhythmic tunes to get your groove on the beach. 
Minimum Spend | 600 pesos ($30 USD)
Casa Malca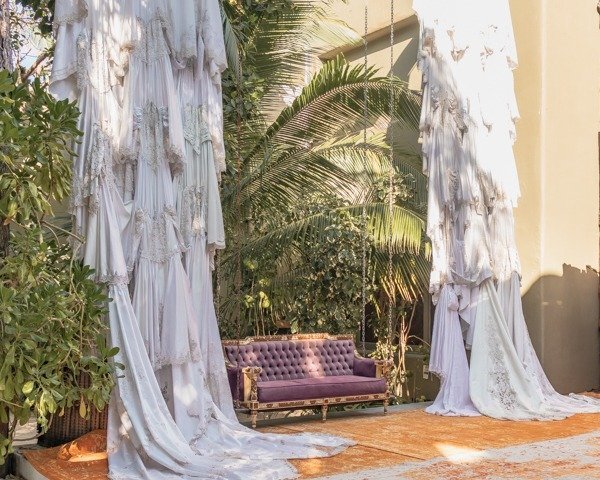 Previous home to the notorious Pablo Escobar, Casa Malca was an abandoned mansion before Lio Malca purchased the property in 2013 turning the home into a lavish resort.
This was one of the best beach hotels in Tulum that I visited. With your day pass you have access to all the pools, spa, rooftop terrace, and showers.  If you are craving luxury and don't mind dishing out the pesos then I highly suggest visiting this hotel. 
Minimum Spend | 1980 pesos  ($100 USD) to enter, $50 USD goes towards credit for food and drinks. 
Coco Tulum
You probably have seen pictures of Coco Tulum, the all-white beach club where you gaze at the turquoise waters on a rope swing, it's super insta-famous!
Although it comes across as an elite beach club, it's surprisingly super chill. Coco Tulum has hammocks, beach swings, and shaded sunbeds that pair flawlessly with a cocktail and Caribbean coast. 
Sundays Coco Tulum hosts beach parties where you can dance until the early morning with beats from DJs all around the world. 
Minimum Spend | 500 pesos ( $25 USD)
La Eufemia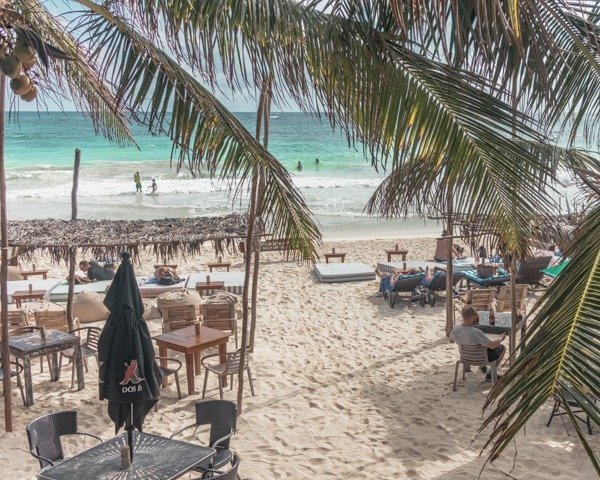 La Eufemia is a free beach club in Tulum that offers a laidback and hippy-inspired vibe.
The beach club has lots of beach beds, chairs, and umbrellas to perch yourself on while you listen to the ocean waves sing. 
Connected to the beach club is one of the BEST taco spots in Tulum in case you get hungry. My fish tacos were some of the best tacos I have ever eaten.
Minimum Spend |  Admission is free and there isn't a minimum spend to lounge at this beach club.
Ahau Tulum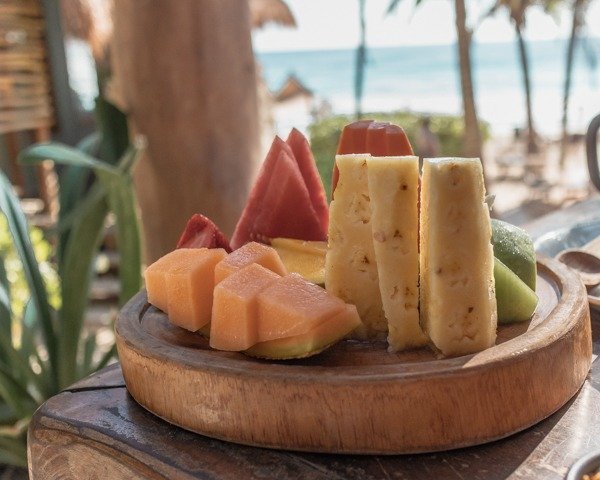 Located in the heart of Tulum's hip shoreline is Ahau Tulum, a luxurious eco-friendly beach club resort.
Here relax in spectacular beach cabanas or have the salty breeze sway you in a hammock. Ahau Tulum is perfect for a laid-back day at the beach. 
Minimum Spend |  400 pesos ($20 USD)
5| Visit The Tulum Ruins 
Although it may not be the biggest Mayan ruins in Mexico its location makes it one of the top places to see in Tulum. Settled on a clifftop overlooking the sugary sands and shimmery Caribbean coastline, Mayan ruins archeological is surrounded by a rising jungle and one stunning site to behold. During your trip to the Yucatan, this is one of the top Tulum attractions to see.
You can explore more and what's around you by taking some of the Tulum tours there.
Admission |  77 pesos per person; however, if you prefer to learn more about the history you can book a group tour. 
Hours | Daily 8 AM to 5 PM
Location | Carretera Federal, Cancun – Chetumal Km 230, 307, 77780 Tulum, Q.R., Mexico
6| Walk The Strip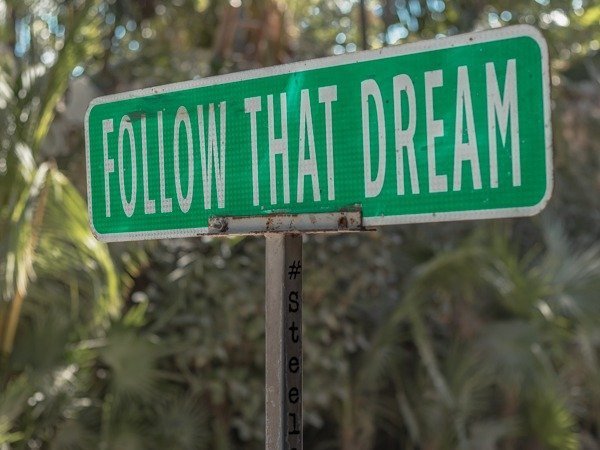 Exploring the beach strip is a very aesthetically pleasing walk and one of the active things to do in Tulum. Many open-aired restaurants and bohemian inspirited boutiques along the route will entice you to stop in to soak in the Caribbean atmosphere. 
7| Get A Taste Of Tulum
To be brutally honest it was hard to come across delicious food near the beach or in town. Only a few restaurants I found to be the best places to eat in Tulum.
La Eufemia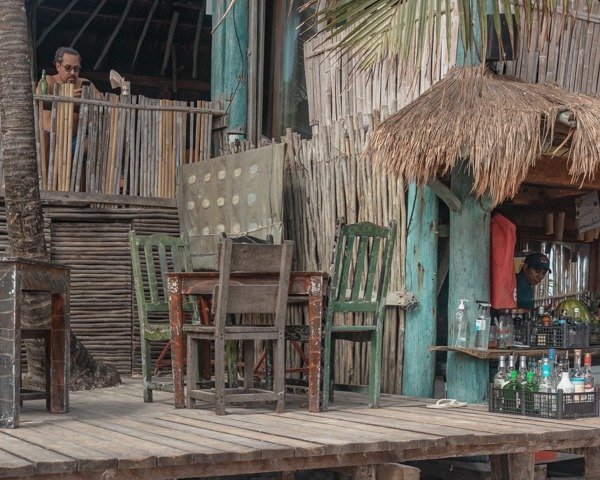 Chow down on some very tasty and fresh fish tacos at Taqueria La Eufemia. Laidback hippy taco stand along the beachfront that has some of the best tacos in Tulum. Compared to other cafes and restaurants on the beach strip the food is very inexpensive. Take a seat and dine with Michael Jackson as they have celebrity-inspired themed furniture.
Vegetarian-friendly and vegan options are available here. 
DelCielo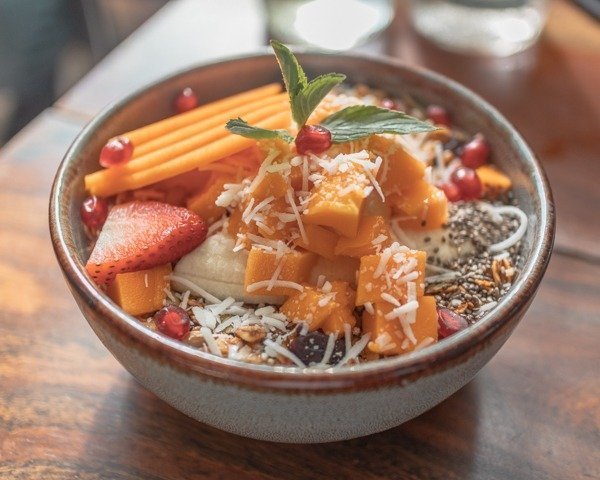 Began your day with the best breakfast in Tulum at DelCielo. They have a menu that will satisfy the sweet or savory breakfast lover. DelCielo's breakfast was so delicious I dined there twice during my visit. 
Menu is vegan and vegetarian-friendly.
La Hydra By Gigi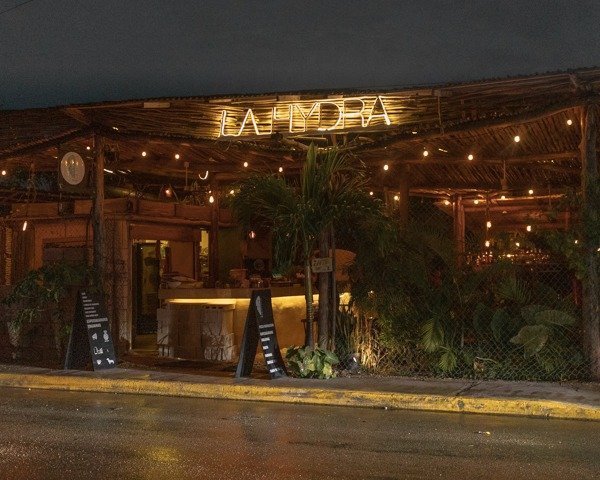 La Hydra by Gigi is a gem off the beaten path in Tulum, nestled in a beautiful garden with a laid-back ambiance and boho vibes. Order the yummy bruschetta and cheesy Margherita wood-fired pie that I had both nights I visited. 
Vegetarian and vegan options are available. 
The Good Burger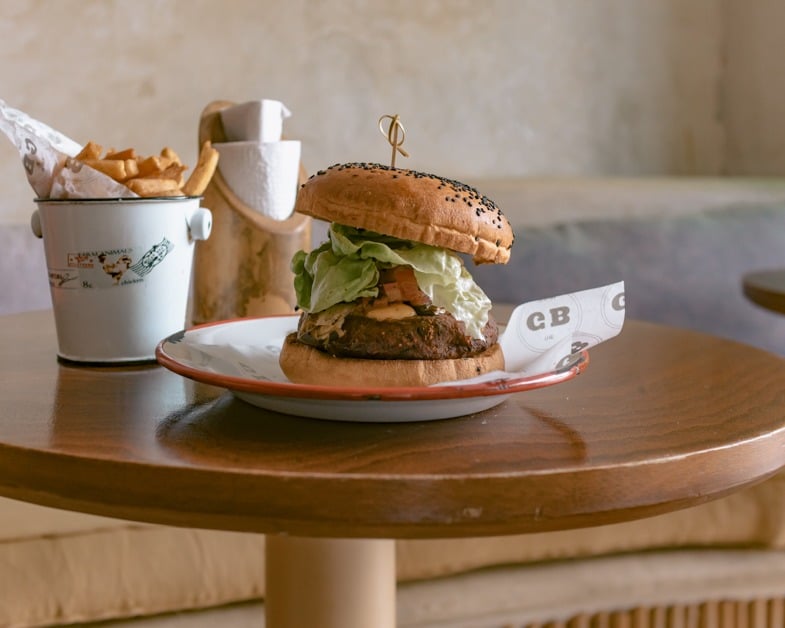 For a filling and delicious burger head to Tulum town and dine at The Good Burger. It's not just good, but pretty freaking delicious. Prices may be a little pricer but it was some of the best food in Tulum and worth paying if you want a good meal.
During my visit for lunch, I ordered the vegetarian burger with a side of hand-cut fries and it was very filling and appetizing. 
The Good Burger has vegan and vegetarian options to select from.
Raw Love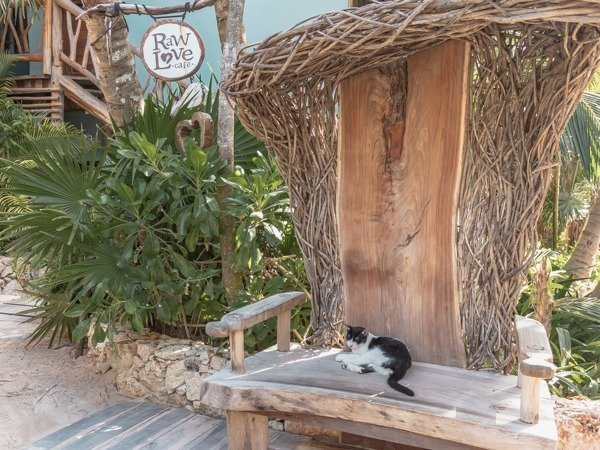 Raw Love is another spot to grab breakfast in Tulum and the most popular vegan restaurant.
You can reach the hippy haven after walking through the jungle path, look for the sign or you may pass the restaurant.
Match Mama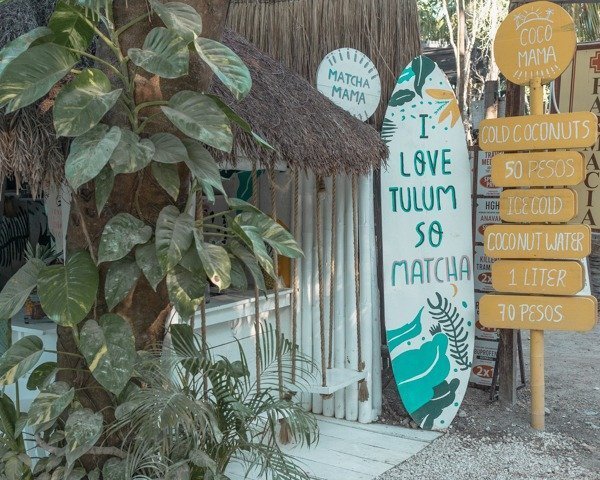 You have probably seen Matcha Mama scrolling through your Instagram before due to its super appealing exterior. 
Besides looking adorable they do have some delicious smoothies served in a glass or bowl if you're looking for a light breakfast or snack. 
8| Get Sun-kissed On The Beach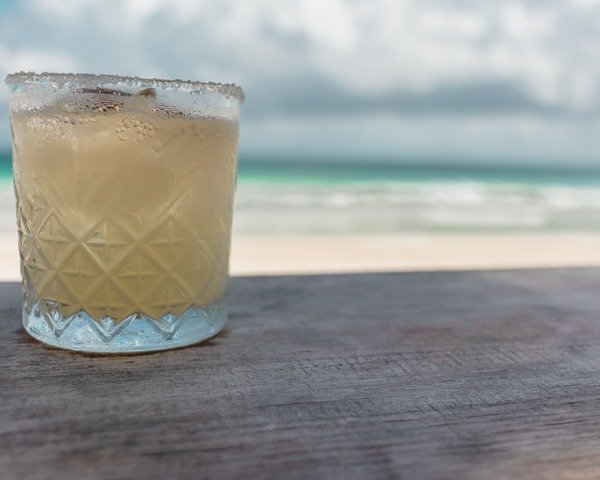 Playing in the sugary sand and swimming in the sparkling waters are one of the best things to do in Tulum. 
Tulum boasts of having the most beautiful beaches in the Quintana Roo and rightfully so.  Most beaches are only acceptable through resorts and hotels. If you're not staying at that location then more than likely you will have to minimum spending fee. 
If you crave a little more action than sunbathing you can rent a boat, diving, paddle boarding, or kitesurfing. 
9| Browse The Boutiques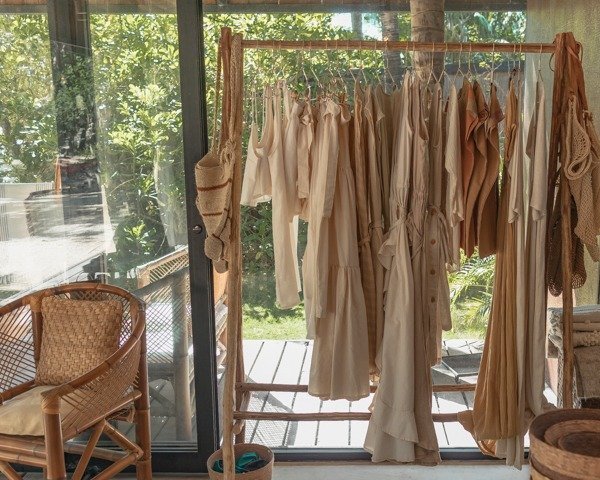 There are many Bohemian-inspired boutiques in Tulum, all over the strip and in the downtown area, with stylish bohemian clothing items. You will more than likely want to buy everything your eyes gaze upon.
Boutiques near the beach were very pricey and don't expect to find anything less than $150 USD. If you go into town you can find some less expensive items that are a little easier on the wallet. 
Things To Know About Tulum
How To Get To Tulum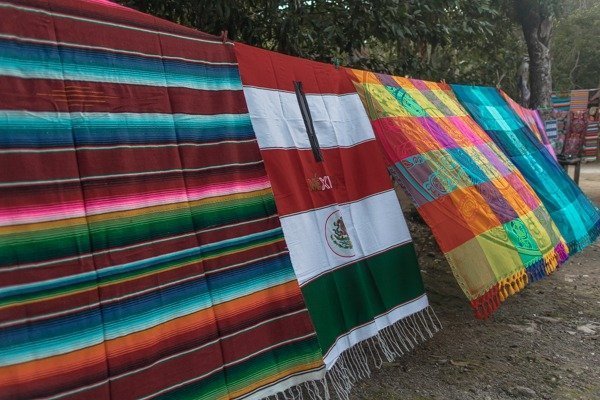 Cancun airport is the quickest and closest airport to reach Tulum and fairly easy to get there once you arrive.  For a more detailed guide on how to reach Tulum from Cancun, you can check out my detailed post here.
Shuttle
You can reserve a Cancun shuttle to Tulum in advance before arriving for your trip. I found this option to be the easiest. You can select a private or shared vehicle to get you into the town.
Bus
Reaching Tulum by bus is another option, you can buy tickets at the ADO kiosk at the Cancun airport, it's just past customs, or buy in advance here. 
Car
If you feel comfortable driving in another country then I suggest renting a car I actually went with this option once I made it to Playa del Carmen or you can reserve in advance and pick it up near the airport. 
Getting Around For The Things To Do In Tulum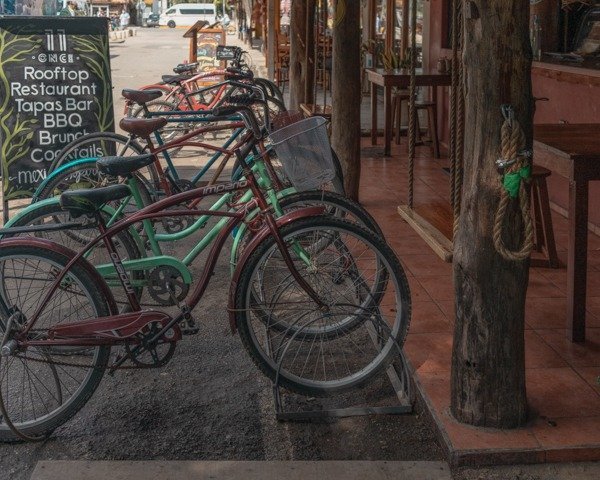 Tulum is a highly visited destination for tourists, so there are plenty of options to get around, just depends on your budget and preference. 
Car
Renting a car in Mexico is surprisingly cheap and super convenient for getting around Tulum. Driving in Tulum can be pretty terrifying. Some roads do not have lanes and I had a lot of difficulties figuring out if it was a 1, 2, or 3-lane road. Plus, the roads are terrible and there are extremely large potholes everywhere!
Bicycle
Tulum surprisingly has a lot of bicyclists, it's much easier to park than a car, and super active. Most hotels provide bikes, but it's on a first-come basis so go early to snag one. If not bikes can be rented for around 150 pesos a day, more than likely you can negotiate a deal for multiple days. 
Taxi
Taxies are a convenient way to get around Tulum, I personally didn't take a cab, but I heard they can be overpriced. Most taxi stands will be outside of the hotels and along with the main attractions.
What Money Is Used In Tulum
Tulum uses Mexican pesos and I suggest carrying a lot of it since being one of the most expensive cities in Mexico. Credit cards are accepted at most businesses in touristy areas, but some don't such as local markets, centoes, or souvenir shops. 
Where To Stay in Tulum
Some of the best beach hotels in Tulum are on the strip, but due to their rise in popularity, they have very expensive nightly rates. 
If you are looking for a cheaper and more budget-friendly option, then I suggest staying a few minutes from the beach. You can get there in 10-15 minutes by car or bicycle.
When To Visit Tulum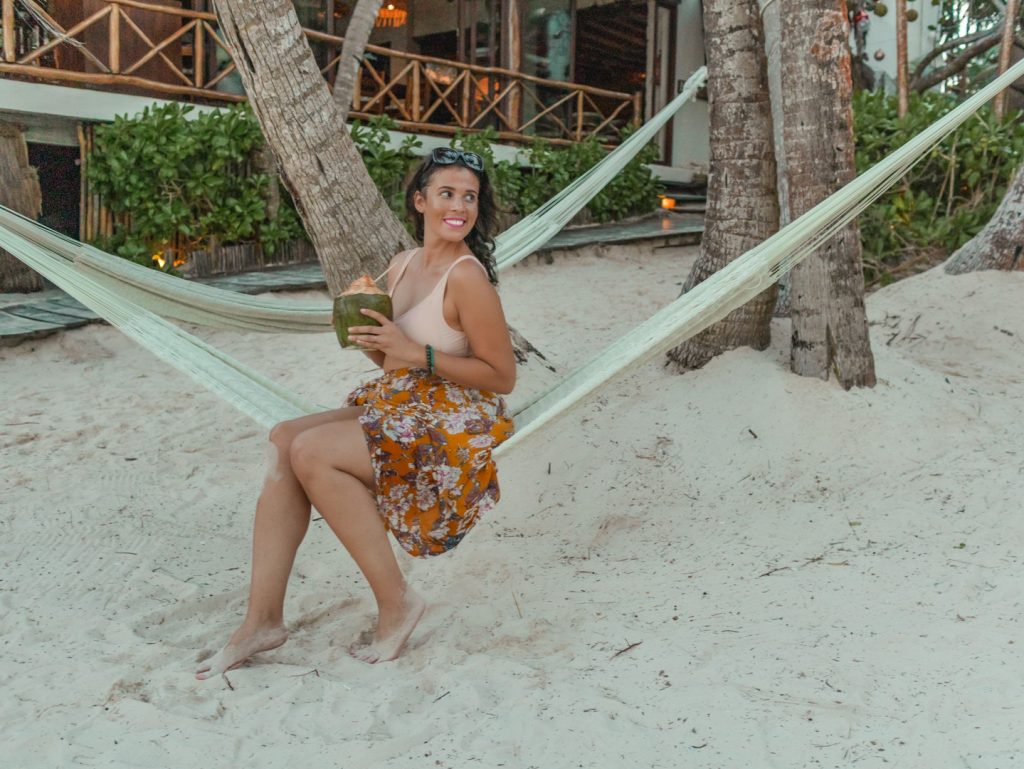 The best time to go to Tulum is during November and December, it's also post-hurricane season and hotel prices are more reasonable. 
Peak season runs from January through March, but expect larger crowds and sporadic rainfall.
From April to June temperatures begin to peak and can be extremely uncomfortable. 
Hurricane season begins July through October so be aware your trip could get disrupted by unpleasant weather along with heavy rainfall.
What To Pack For Tulum Essentials
Sunglasses
Sandals/ Flip flops
Some Handy Tulum Travel Tips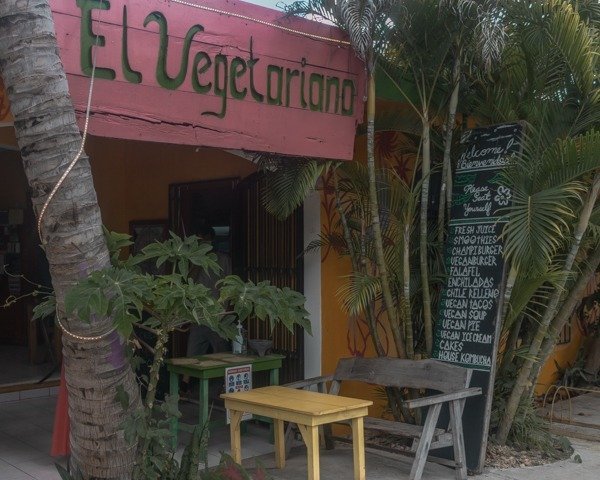 Don't drink the water and use bottled water to brush your teeth.
Always have plenty of pesos with you. 
A customary tip is 10-20% of the total bill.
Stay away from unknown neighborhoods at night.
If driving watch out for bikers and pedestrians crossing the street. They can pop out of nowhere! 
Watch out for snakes on this strip and near the city. They are there! 
Tulum doesn't have a coordinated sewage system so you may periodically catch whiffs of manure on the strip and in the city.
While at beach clubs locals including small children may approach you to purchase items.
Be prepared to see a lot of the locals stay in living conditions you may not be accustomed to when venturing outside of the resorts.
What To Do In Tulum: Conclusion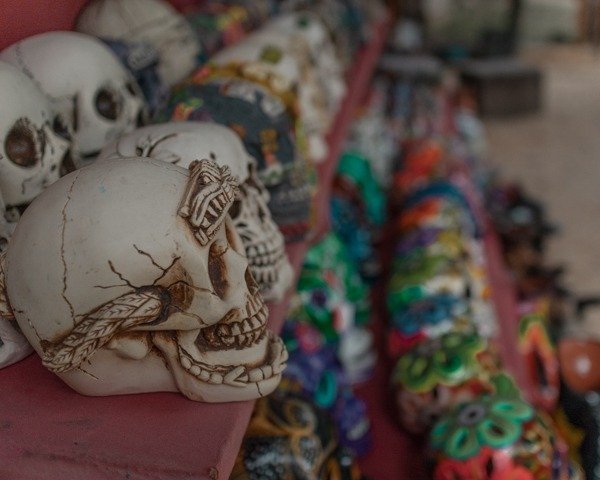 There are many things to do in Tulum to keep you busy, be sure to plan ahead using my step-by-step guide on how to use Google Maps before your visit to this tropical destination to have all these places handy at your fingertips. Enjoy your trip!
Check out my other Mexico posts before heading to Tulum:
Like this post on top things to do in Tulum? Share it with others or pin it for later.