Tulum is a wonderful and paradisiac destination, with many incredible activities to do and places to discover. Besides, its beautiful beaches there is some tasty cuisine. Below you can find the top restaurants in Tulum, with different styles, cuisines, and services that are affordable and excellent to grab a bite and leave with a full stomach.
This post will become your new and much-needed Tulum restaurant guide so you can easily plan your trip without worrying about where you gonna eat. By the end you can realize that all these incredible options are nearly side-by-side, thus they are all located at the center of the Tulum tourism zone.
Discover the top restaurants in Tulum and engage in a unique culinary experience on your next trip. So get your notebook and grab a pen and get ready to enjoy the best restaurants Tulum has to offer.
This article may contain affiliate / compensated links. For full information, please see our disclosure here.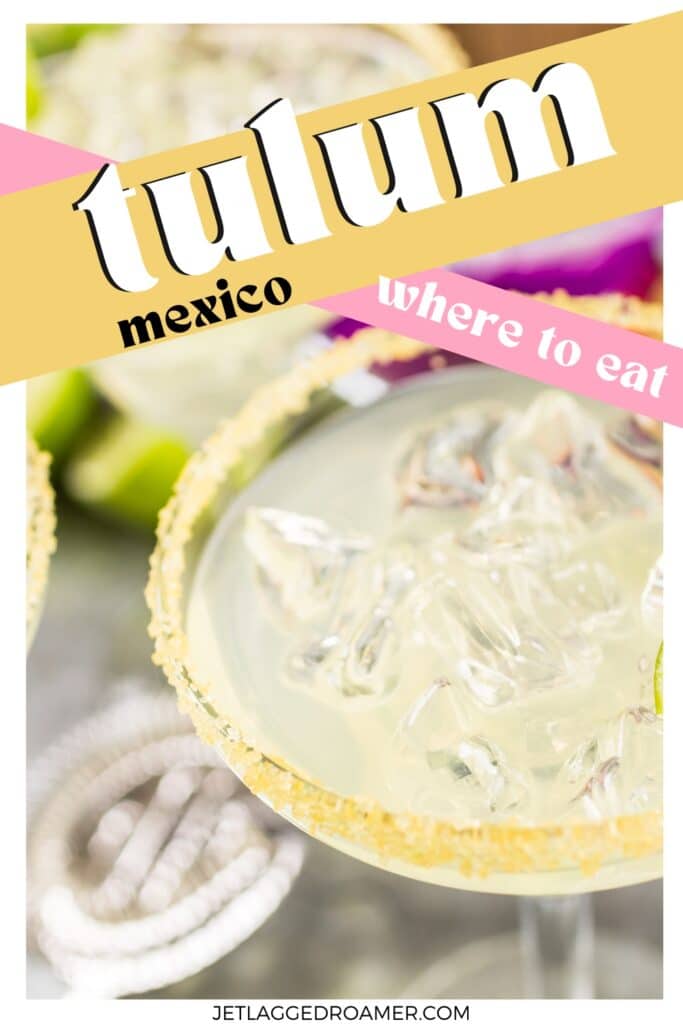 Related posts:
Top Restaurants In Tulum
La Eufemia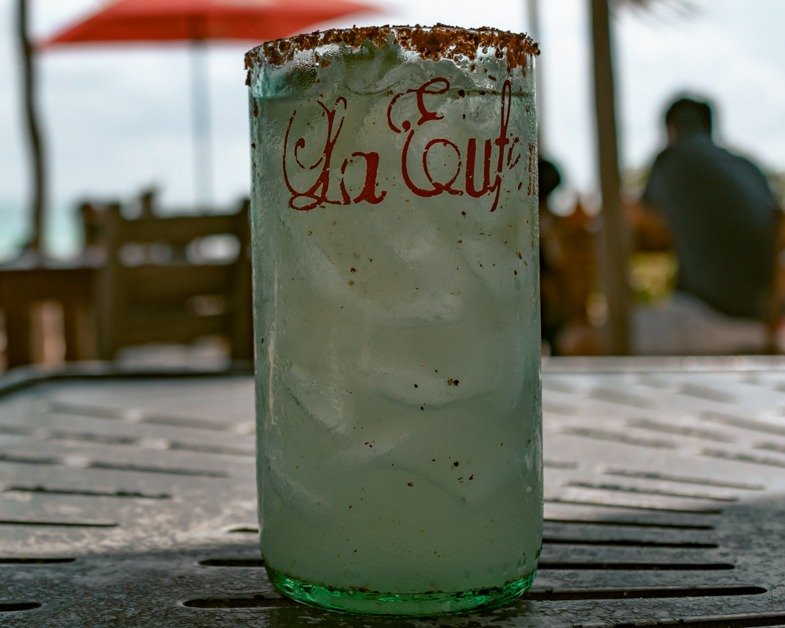 To start with the list of top restaurants in Tulum we have Taquería La Eufemia, one of the most remarkable taco places chosen by both tourists and locals. La Eufemia offers traditional tacos as well as Caribbean and BBQ-style dishes, which have been acclaimed by many.
La Eufemia has the best happy hour treats for tourists, so make sure to keep an eye out for their special offers. Furthermore, this place tops many lists of great restaurants in Tulum due to its impeccable service and food quality. It is located in the hotel zone of Tulum at Road Tulum – Boca Paila km 10, so it should be highly accessible for anyone staying in that area.
It opens until late in the night and La Eufemia also offers breakfast, which is a great deal for those looking for a traditional-meal night out and those wanting to start their day with the most delicious Mexican breakfast. 
Fresco's Tulum
One of the best restaurants in Tulum Beach is Fresco's, a traditional Mexican place that offers incredible food, with healthy options available, as well as a nice café-style environment. Fresco's Tulum is known for its excellent hospitality and service, providing tourists and locals with top-class meals with locally sourced ingredients and impressive food combinations.
Fresco's Tulum is located at the beach and hotel zone of Tulum, at Road Tulum – Boca Paila km 7, near every tourist resort, which can be easily spotted. What's more, Fresco's offers different meals such as breakfast and lunch, apart from serving the classic desserts, wines, and the best drinks in town. Their bar is absolutely beautiful and one you should definitely visit.
This restaurant is very affordable and their menus can be found on their website, which is great for those who want to take a peek and think about what to order in advance. 
RELATED POST: Top Things To Do In Tulum
Del Cielo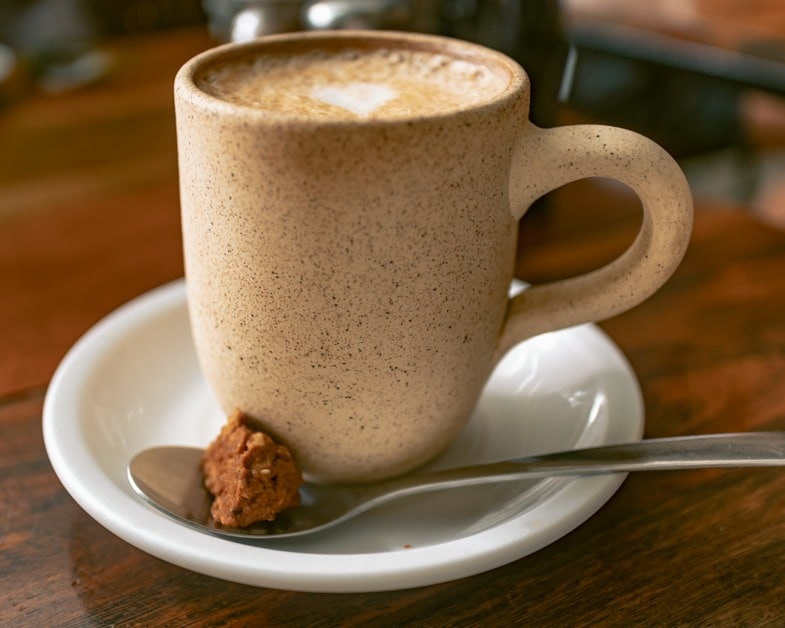 In the higher positions of many lists of great restaurants in Tulum, we find Del Cielo, an excellent place for a nice afternoon snack, breakfast, and a calm night out. Del Cielo offers incredible fruit juices, paired with top-class desserts and sweet and salty treats. 
This place is well-known among locals and highly acclaimed by tourists because of its very friendly service and attention. In addition to this, Del Cielo has affordable prices for its extremely delicious food, which comes in considerable portions (so you can discard the possibility of being left hungry).  
Del Cielo is located at South Satellite Avenue 5, in the center of Tulum, and is highly recommended for families and couples due to its relaxed and beautiful environment. 
ARCA
If you're looking for restaurants in Tulum town here's why you shouldn't miss out on ARCA, a nature-themed dinner place with the most impeccable environment and architecture found in Mexico. Located at Road Tulum – Boca Paila km 7.5, ARCA provides a state-of-the-art experience, with their delightful dinner service served in the most majestic furnished and decorated place.
ARCA offers vegetarian options as well as a fully-displayed bar, with excellent drinks worth trying out. What's more, free Wi-Fi and outdoor chairs for those looking to enjoy the view and the night breeze. This place can be found among many lists of top restaurants in Tulum thanks to their quality and aesthetic service; furthermore, their dishes are made with locally sourced ingredients which enhance and reinforce the Mexican flavors. 
ARCA Tulum is by far a must-visit place you should add to your list of restaurants to check out during your stay in Mexico, their Instagram-worthy architecture and first-class menu will turn this place into your new favorite restaurant.
RELATED POST: How To Get To Tulum From Cancun
La Hydra By Gigi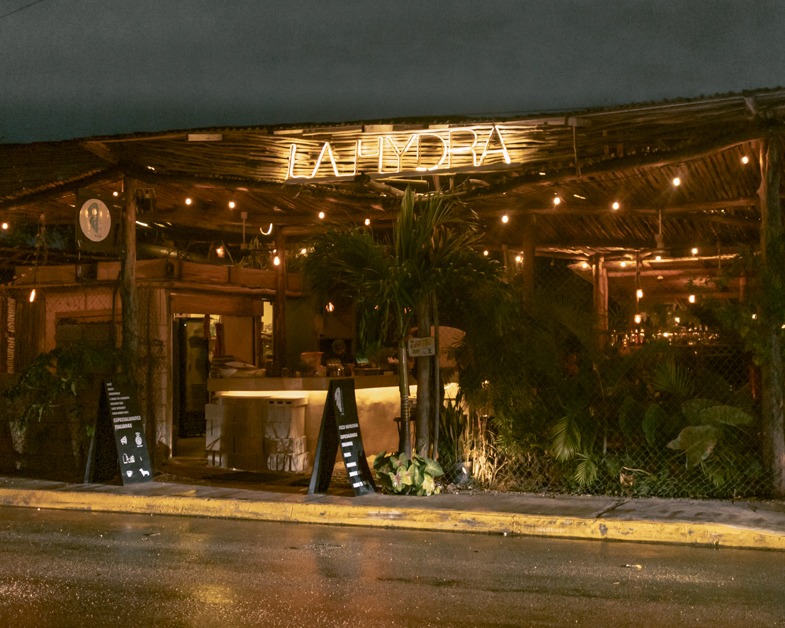 La Hydra By Gigi is a traditional Italian place that serves European-style dishes in a relaxed and nature-surrounded environment. This place is known for its incredible pizza that can be paired with a delicious drink found at its bar. La Hydra also offers great breakfasts with healthy options such as juices and smoothies.
It is located at Kukullan and Mercury Poniente Avenue and features a cozy and beach-like atmosphere. Vegan and vegetarian dishes are also available and highly recommended to try out; as for the prices, they are very affordable for each meal, which is served in perfect portions so you can be full after a delicious night out. 
La Hydra is one of the best places to eat in Tulum and has excellent servers and staff, which are always there to help you out if you don't know what to try first. They also know the best clubs and date spots for couples and friends who wish to spend an unforgettable night in Tulum. 
BAK' by Harry's Prime
This steakhouse and raw bar is located at Road Tulum – Boca Paila Km 8.5 and offers tourists and locals the best meat and fish dishes available in Tulum. Although their prices are considered a bit expensive, they are totally worth it thus you're not paying for the menu but for the complete experience, and here's why. 
BAK' by Harry's Prime is a remarkable restaurant in Tulum, in which their client service is among the best and most top-rated of all Mexico; not only are their dishes exceptional but the servers, cooks, and managers are also part of the spotlight here in BAK. What's more, this place also offers a show while dinner is taking place, in which the "Cha'an Ka'ak", a performance gifted by Kauli, God of fire, can be enjoyed.
Harry's Prime BAK is by far one of the top restaurants in Tulum. You must stop by to discover the wonders of Mexico and savor the best meat cuts in the world. 
RELATED POST: Best Tulum Instagram Spots
The Good Burger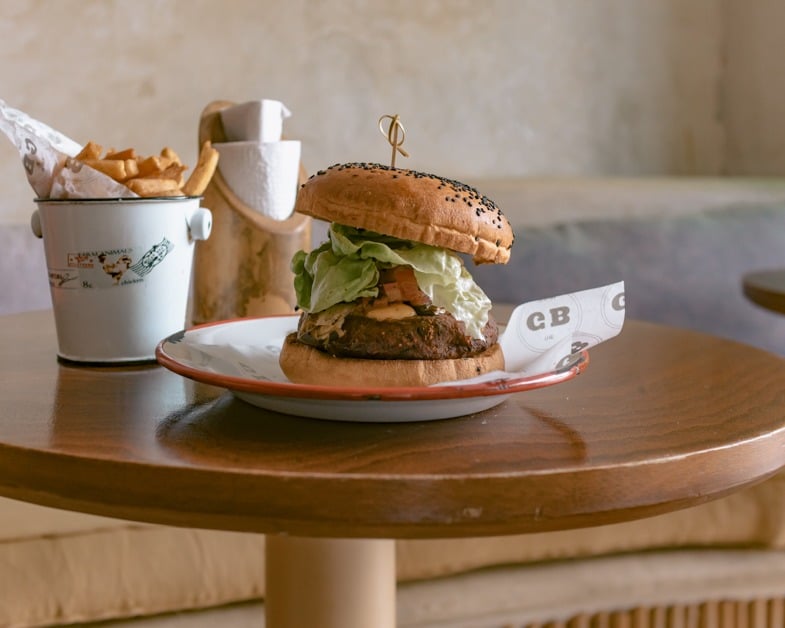 Burger lovers will love The Good Burger without a doubt. Located at Tulum Avenue in the center of the town, this place offers the cheapest and most delicious burgers you can find in Mexico. Their American-inspired menu pairs up with Tulum's finest architecture and furniture in a paradisiac environment perfect for the whole family. 
What's more, The Good Burger is open until late in the night and offers lunch as well as dinner. They also have excellent vegetarian options and top-class client service. One of the best places to eat in Tulum is The Good Burger due to its incredibly affordable prices, quality meals, and friendly atmosphere. 
Taqueria Honorio
Located at South Satellite Avenue, Taqueria Honorio is a traditional taco place found in Tulum. With handmade tortillas and different meat cuts available, Taqueria Honorio is by far one of the top places to eat in Tulum if you want to enjoy some long-established Mexican cuisine.
Offering breakfast, brunch, and lunch, Taqueria Honorio is a beloved place by locals and tourists. With a family-oriented environment, with big tables and chairs, optimal for every member of your circle, this restaurant is one worth stopping by. They have affordable prices and the best food to keep you full and happy.
What's more, Taqueria Honorio is one of the best regional-based restaurants in of all Tulum, sticking strictly to local plates and ingredients.
RELATED POST: Things To Do In Valladolid
Raw Love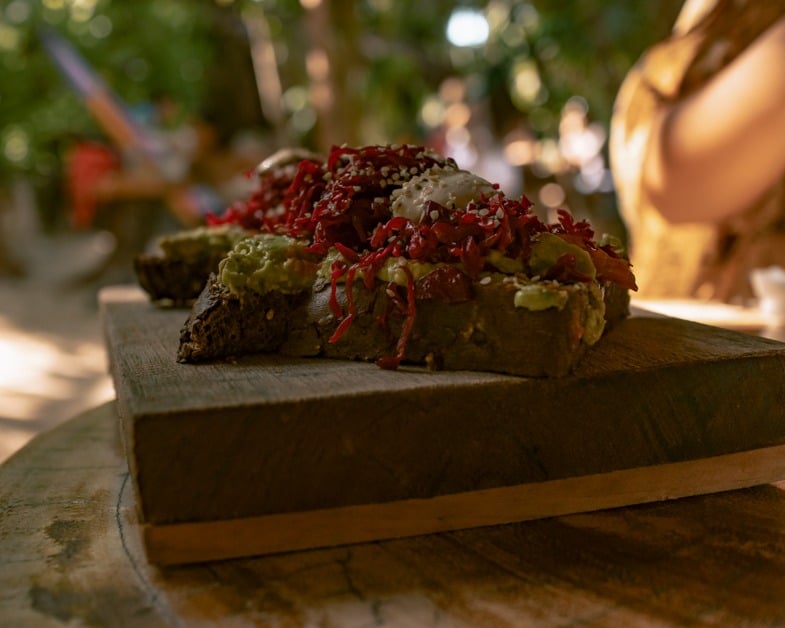 Raw Love, located in the Ahau Hotel at Road Tulum – Boca Paila km 7.5, serves international and fresh food such as desserts, juices, smoothies, and excellent vegan and vegetarian burgers. Raw Love is a plant-based restaurant that brings healthy and delicious options for all visitors who are looking for a fresh and innovative dish to try out. 
This is one of the top restaurants in Tulum acclaimed by many due to its great menu, assembled with locally sourced ingredients, and the most beautiful and Insta-worthy presentations. Raw Love is by far a must-stop visit you shouldn't miss out on.
Funky Geisha
Located at Road Tulum – Boca Paila 5-km 7, Funky Geisha provides visitors with the best Asian food found in Mexico. With affordable prices, Funky Geisha brings innovative yet traditional Japanese and Thai dishes for everyone to enjoy, as well as vegan options that are highly recommended as well.
This place has one of the most wonderful pieces of furniture and architecture ever, and it also provides high chairs for children, as well as a special menu for the little ones, which is a lifesaving resource for parents. 
Funky Geisha is great for spending a wonderful night out, it has a DJ and special offers for birthday celebrations in Tulum. One of the most remarkable features about this restaurant is that they pay special attention to anniversaries and romantic dinners, so make sure to indicate a waiter if you're visiting with your partner.
RELATED POST: How To Get To Chichen Itza From Valladolid
Matcha Mama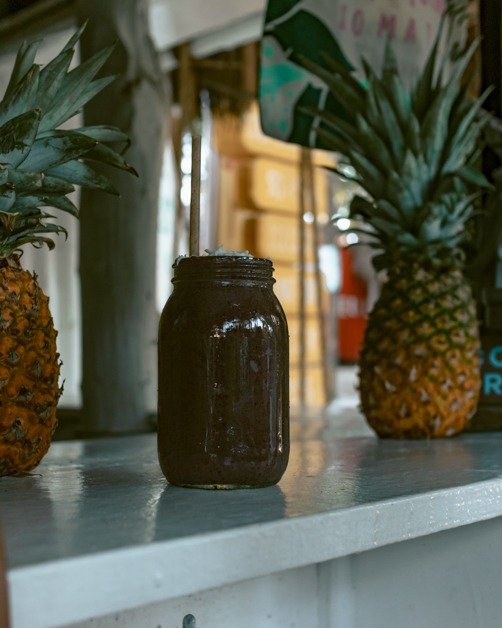 Matcha Mama is known as the number one best quick-bite restaurant in Tulum. Including healthy delicious options wide the biggest fruit bowl variety of all of Mexico. Located at Road Tulum – Boca Paila km 8.2, Matcha Mama is a great place to spend a hot afternoon and enjoy tasty and fresh dishes served on unique wooden plates.
A fun and tropical restaurant filled with paradisiac-themed furniture and dishes is what Matcha Mama thrives for. Tourists and locals love their fresh and friendly vibes and how awesome the servers are.
One of the top restaurants in Tulum by far is Matcha Mama and you should definitely add it to your list of must-visit restaurants in Tulum. 
Taboo Restaurant
Last, but certainly not least, the top restaurant of Tulum is Taboo Restaurant, a beach-sided dinner place filled with glamor, party, and a top-class menu. Offering true Mediterranean dishes, Taboo's vision is to deliver a unique and splendid evening to every visitor, providing excellent drinks and contemporary cuisine in a beach-style environment.
Taboo can be found at Road Tulum – Boca Paila, Stone Point Hotel Zone km 7 right by the sea. Their luxurious atmosphere goes hand in hand with their impressive seafood and special treats that always captivate clients. The prices are more on the expensive side but the experience is totally worth it. Your stay in Tulum cannot be completed without visiting Taboo Restaurant.
Top Restaurants In Tulum Conclusion
This list contains the top restaurants in Tulum you must visit during your trip. Many different options with several cuisines are excellent for every member of the family, a partner, or your personal enjoyment. Tulum is truly a paradise destination that has incredible beach activities, ruins to discover, and restaurants to try out.
If you're looking for the best places to eat in Tulum this article's got you covered. Not only can you enjoy traditional Mexican dishes, but authentic Mediterranean and Asian as well, among other incredible options. Tulum really has it all when it comes to food, paired up with state-of-the-art architecture and furniture.
Get ready to have the best trip of your life and enjoy the best and most acclaimed-by-the-critic restaurants in Tulum. 
Other Related Posts:
Like this post on top restaurants in Tulum? Share it with others or pin it for later!