Welcome to your all-inclusive guide to navigating Reykjavik airport transfers! Getting from Keflavik International Airport (KEF) to the heart of Reykjavik City can seem daunting, especially for first-time visitors. That's why I've put together this comprehensive guide detailing various transportation options to suit every traveler's needs and budget. 
Whether you're looking for the widely-used Flybus service, seeking a reliable Reykjavik airport transfer, or exploring private transfer options such as taking a taxi, I've got you covered. I'll also guide you through the convenience of car rentals and take you through the distinctive experience of the Reykjavik Blue Lagoon Airport Transfer. So, let's embark on a smooth and stress-free journey into the enchanting world of this delightful Icelandic city. Buckle up!
This article may contain affiliate / compensated links. For full information, please see our disclosure here.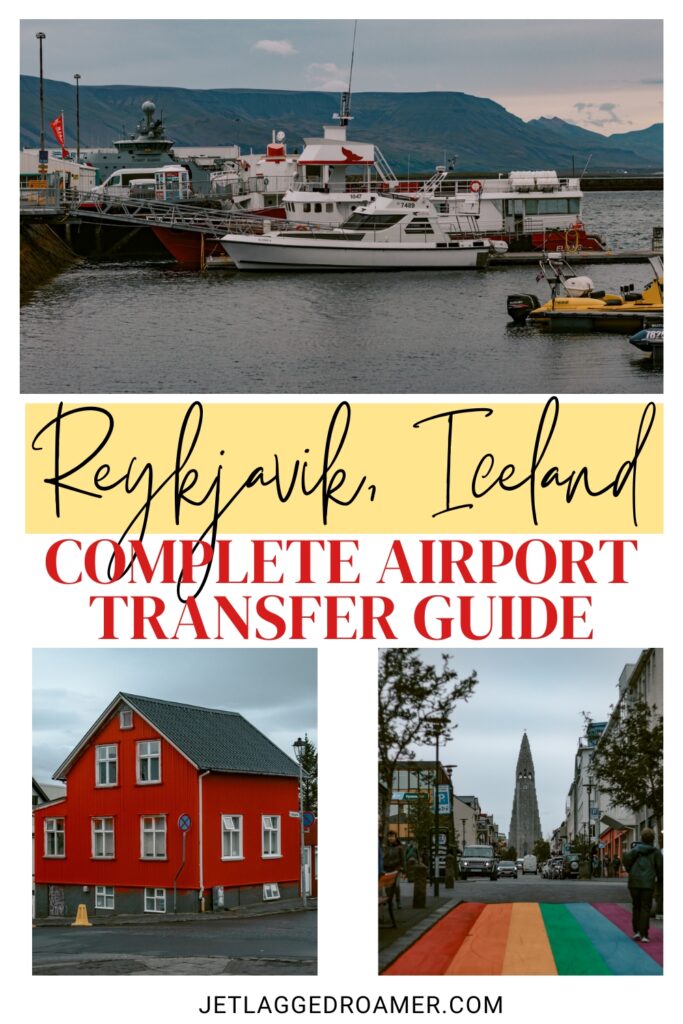 You may enjoy these other posts for your visit to Iceland: 
Reykjavik Airport Transfer: Bus Transfers and Shuttle From KEF To Reykjavik City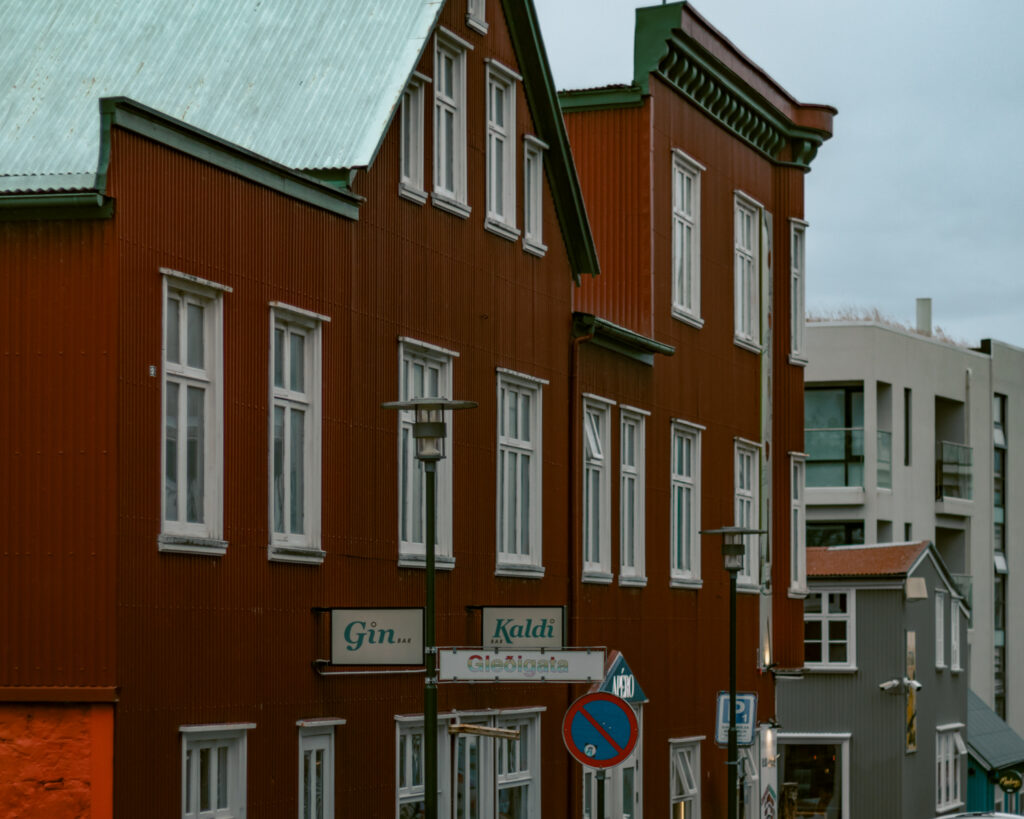 When you land in Iceland, the journey from KEF airport to the heart of Reykjavik is made a breeze with a variety of bus transfer options. Let's look at what's on offer for a Reykjavik airport transfer:
Flybus Keflavik Airport Transfer To Reykjavik
Transfer Keflavik Airport to Reykjavik BSI bus terminals in the city
For those who want a straightforward, no-fuss trip to the city, the standard Flybus service is your ally. This option takes you from the airport right to the BSI bus terminals located centrally in Reykjavik. It's efficient and a great way to get your bearings as you enter the city.
Take Flybus+ airport transfer from Keflavik to Reykjavik and hotel
If you're all about convenience, then Flybus+ is the answer to your travel prayers. Not only does it get you from Keflavik Airport to Reykjavik, but it also ensures you get to your specific hotel. It's like upgrading to first class but on the ground!
Booking a ride on the Flybus is a piece of cake. You can secure a spot for a smooth ride with free Wi-Fi to stream, chat, or plan your Iceland itinerary on the go. A round trip costs $66 per person, while one-way fares are $37. If you're traveling with family, you'll be happy to know that kids from 6 to 12 years pay half-price, and the tiny tots under 6 ride for free when accompanied by an adult.
Arrival Airport Transfer From Keflavik To Reykjavik
Upon arrival, you won't miss the Flybus; it's ready and waiting right outside the airport after every incoming flight. So grab your bags, say goodbye to customs, and swap your confirmation for tickets at the Flybus counter. Let the driver know your hotel, and after a 45-minute scenic drive to the BSI bus terminal, a connecting shuttle will take you to your final drop-off point, be it a hotel or a local landmark.
Departure Airport Transfer From Reykjavik
When it's time to say "bless" (that's bye in Icelandic) to Reykjavik, reserve your seat on the Flybus the night before your flight. Hotel pickups are scheduled 30 minutes before the bus departure, ensuring you have plenty of time to catch your flight without rushing.
Gray Line Airport Transfers
Gray Line is another trusted name in the game when it comes to navigating the stretch from Keflavik International Airport to your cozy nest in Reykjavik. They offer a service that's not just about getting you from point A to B but about making sure you start and end your Icelandic escapade with ease and comfort.
What's the deal with Gray Line?
Well, think of it as your personal travel concierge on wheels. They've got a fleet of modern coaches that'll make your ride as smooth as the nearby Blue Lagoon's waters. And just like Flybus, they're queued up and ready to roll after every flight arrival, so there's no hanging around when you're itching to explore.
Booking with Gray Line
You can book your transfer with Gray Line ahead of time, which is always a smart move. Their pricing is competitive, and they offer a range of options, whether you're looking for the most economical route or you want the VIP treatment with a private transfer.
Here's what to expect with Gray Line
Scheduled Service: This is your go-to for cost-efficiency. You'll share the ride with other travelers, which means a few stops along the way, but it's a great way to save some bucks and maybe make new friends.
Door-to-Door Service: Want to skip the extra stops? Their door-to-door service is your ticket to a direct route to your accommodation.
Meet and Greet: For those who want a little extra attention, Gray Line's meet and greet service means a friendly face will be waiting to help you with your luggage and guide you to your ride.
Private Transfers: If you're in a group or you love having the space to yourself, a private transfer gives you the exclusivity and convenience of a personal shuttle.
During the ride, you can soak up the volcanic landscapes that Iceland is famed for. If you've got any questions or need tips on what to do in Reykjavik, the drivers are usually local experts and more than happy to share their knowledge.
Just like the arrival, the departure with Gray Line is stress-free. You can book your pick-up time according to your flight schedule. They're punctual, so you'll want to be ready to whisk you back to Keflavik Airport when they arrive.
Airport To Reykjavik Transfer With Taxi
Once you step out of Keflavik International Airport, if you're looking for a ride that's ready on your schedule and takes you straight to your destination without any detours, taxi services are at your service.
Taxis are available around the clock at the airport, waiting to take weary travelers directly to their accommodation. You don't need to book in advance, which is perfect if you make spur-of-the-moment decisions or if your plans are fluid. The comfortable taxis offer a personal touch, and the drivers often double as impromptu tour guides, ready to share insights about Reykjavik as they navigate the city's streets.
Pricing for taxis is straightforward, usually charged by the meter with an initial airport surcharge. While this option is generally significantly more expensive compared to buses or shuttles, the convenience of door-to-door service from the airport to your hotel can be worth the extra cost, especially if you're in a group or laden with luggage.
In case you're wandering Uber is not available in Iceland. 
Public Transportation With Bus Reykjavik Airport Transfer
Opting for public transportation by bus for your Reykjavik airport transfer is an eco-friendly and budget-conscious choice. The buses link Keflavik Airport with the Reykjavik City Bus Terminal, operating on a schedule that coordinates with flight arrivals and departures.
 It's a reliable service that gives you a real feel for the local way of life. The buses are comfortable, equipped with Wi-Fi, and provide ample space for luggage. While it may take a bit longer than a private transfer due to multiple stops, it's a chance to see a bit of the city and its surroundings as you head towards your destination. Plus, saving your pennies for more Icelandic adventures is a great opportunity!
Transfer From Keflavik Airport To Reykjavik By Rental Car
Choosing a rental car for your transfer from Keflavik Airport to Reykjavik offers the ultimate freedom to explore the best towns in Iceland at your own pace. Right after landing, you can pick up your rental at the airport, where numerous agencies provide a range of options from economic models to 4x4s that can handle Iceland's rugged terrain. 
This option gives you the flexibility to start your Icelandic journey straight away and the convenience to venture beyond Reykjavik at a moment's notice. Plus, having a car from the start allows you to discover the hidden gems of Iceland's stunning landscapes without being tied to tour schedules or bus routes. It's a bit of an upfront cost, but for the explorers at heart, it's worth every penny for the freedom it affords.
Reykjavik Blue Lagoon Airport Transfer
The Blue Lagoon, one of Iceland's most popular tourist destinations, is conveniently located between Keflavik Airport and Reykjavik, making it an ideal first or last stop on your Icelandic journey. Utilizing a Reykjavik airport transfer service to the Blue Lagoon allows you to relax and refresh in the geothermal spa's mineral-rich waters straight after your flight or just before your departure. 
Many companies offer transfer services that coordinate with the lagoon's opening hours and provide flexible pick-up and drop-off schedules. It's a hassle-free way to start or end your Icelandic adventure in one of the country's most iconic and rejuvenating locations. Just remember to book your Blue Lagoon experience in advance, as it can get crowded during peak season.
Reykjavik Airport Transfer Conclusion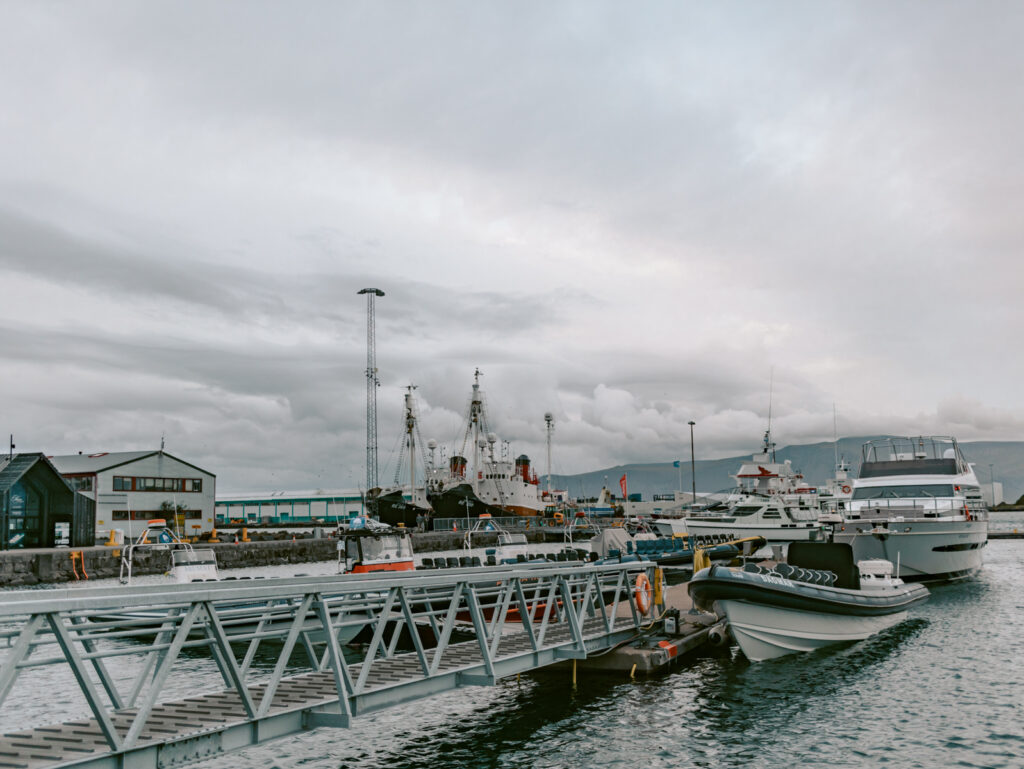 No matter which transportation option you choose for your Reykjavik airport transfer from Keflavik Airport, one thing is certain – your journey will be filled with the breathtaking beauty of Iceland and the warmth of its people. 
Each option offers unique advantages, from personal shuttles and taxis to public buses and rental cars, allowing you to tailor your airport transfer experience to your needs and preferences. So sit back, relax, and enjoy the ride as you embark on a journey that will leave you with unforgettable memories of Iceland. Don't forget to take in the stunning scenery along the way and chat with your driver or fellow passengers for insider tips on making the most of your time in this magical country.
Traveling Europe? Here are some other destinations you may enjoy:
Did you find this Reykjavik airport transfer post helpful? Share it with others or pin it for later!