Imagine one day in Reykjavik, Iceland's capital city, where every corner you turn feels like stepping into another world. With its stunning architecture, warm and welcoming locals, and breathtaking natural wonders, Reykjavik is a must-visit destination for anyone looking to experience something unique. 
From the colorful street art decorating the city walls to the cozy coffee shops offering an endless selection of pastries, this city has something for everyone. Whether you're craving a day of adventure or just looking to relax and take in the beauty of the surrounding nature, one day in Reykjavik is sure to be an experience you won't forget. Get ready to love this magical city and all it offers.
This article may contain affiliate / compensated links. For full information, please see our disclosure here.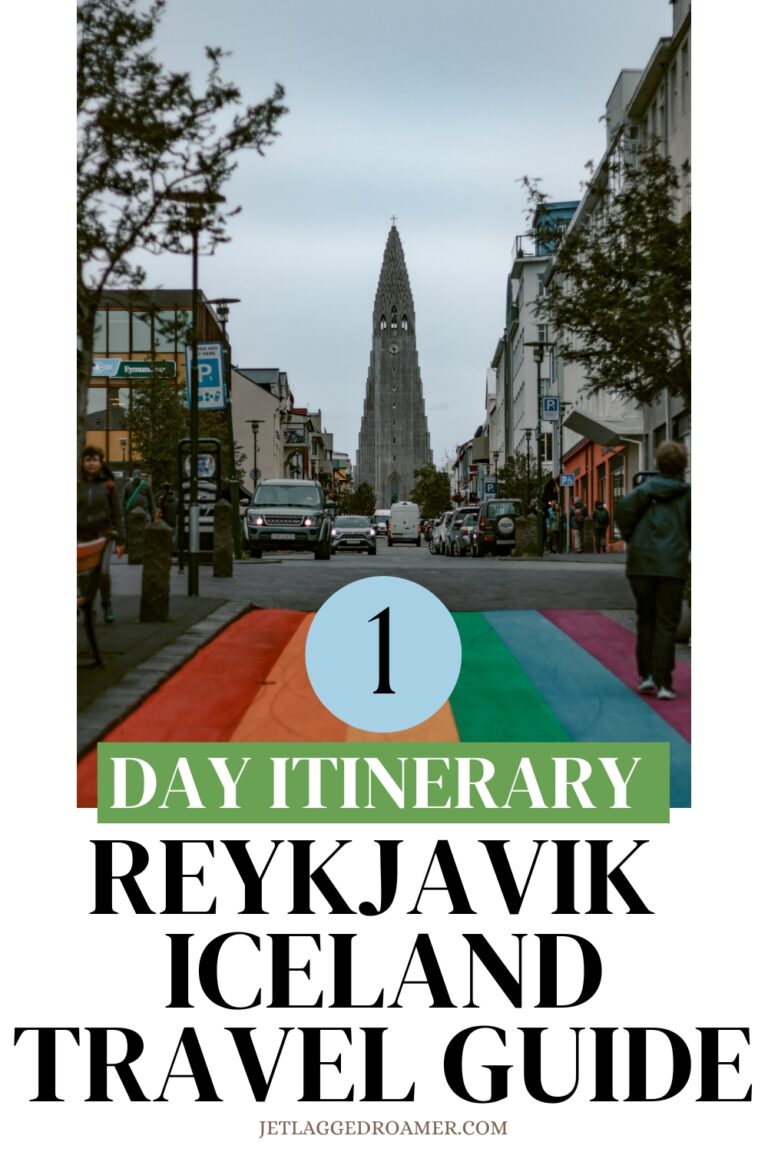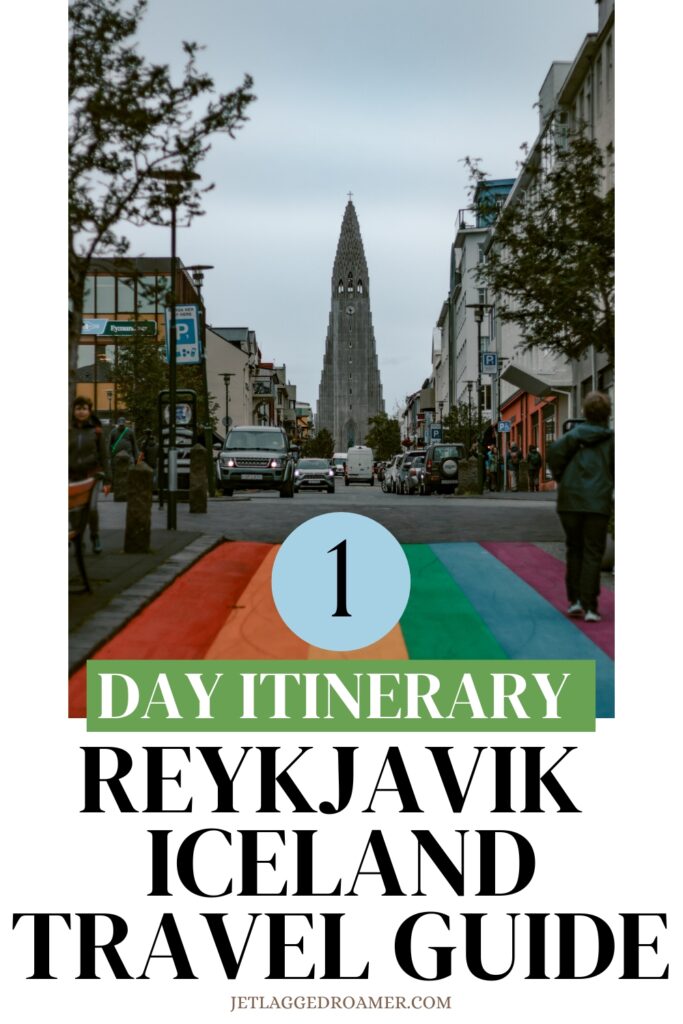 Interested in more of Iceland and other Scandinavian countries? You may enjoy these other posts: 
How To Spend One Day In Reykjavik
Walk The Waterfront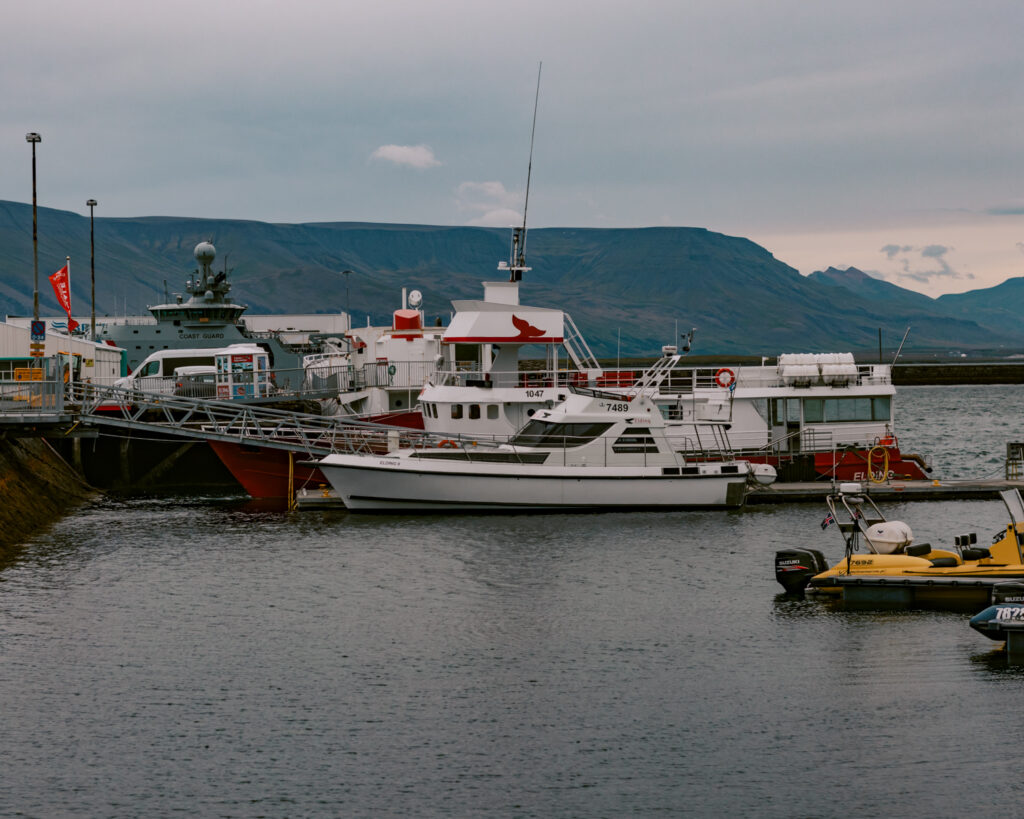 One day in Reykjavik wouldn't be complete without walking the waterfront. It's where the cool Atlantic kisses the rugged edges of this northern city. As you embark on this walk, you're journeying through the city's soul, not just stepping on a pathway. The waterfront promenade stretches with a view dancing between the serene waters and the towering Mount Esja in the distance.
The gentle sounds of lapping waves and the distant hum of city life create a perfect urban-nature symphony. The sculptural masterpiece 'Sun Voyager' will catch your attention as you stroll. It's not just a piece of art; it symbolizes hope, dreams, and the undying spirit of discovery for many. No matter the weather, its gleaming steel against the ocean backdrop is a sight to behold, especially when the first or last light of the day casts a golden hue over it.
So, if you wish, grab a warm drink from a nearby café, find a cozy bench, and soak in the mesmerizing views. Whether you're a lover of nature, architecture, or just good old fresh air, walking the Reykjavik waterfront is an experience that lingers in your heart long after your feet have stopped moving. So, lace up those comfy shoes and let the ocean breeze guide you.
Pick A Museum To Visit At Old Harbor
One of the top things to see in Reykjavik in one day is Old Harbor. The area is not just a scenic spot; it's home to several captivating museums, each offering a unique slice of Icelandic culture. 
For a thrilling, immersive experience, visit the FlyOver Iceland. You're suspended in a harness, with your feet dangling, in front of an impressive four-story spherical screen. As the film rolls, you take a breathtaking journey across Iceland's majestic landscapes. Feel the wind, mist, and scents synonymous with the geographical features you're flying over. This ride is more than virtual tourism; it's an unmatched sensory experience.
If you lean more towards the eccentric, the Phallological Museum is a definite must-visit. It houses the world's largest collection of penises, with over 200 specimens from different types of mammals, including humans.
For nature enthusiasts, Whales of Iceland presents a unique opportunity to learn about the sea's gentle giants. The museum features life-sized models of 23 whale species found in Icelandic waters. Walk among them, feeling the awe-inspiring magnitude of these creatures.
History buffs should take advantage of the Saga Museum, which vividly recreates crucial events in Icelandic history, offering visitors a chance to step into the shoes of Vikings. The Maritime Museum, on the other hand, delves into the importance of fishing to Iceland's economy and culture.
So, when you're in Old Harbor, make a museum visit a part of your one-day in Reykjavik itinerary. Whether it's the thrill of flying over Iceland, the oddity of phallic displays, the majestic presence of whales, or a dive into history, you will surely find a museum that matches your interests.
You may enjoy: Best Small Towns In Iceland
Visit Hallgrímskirkja For The Views
The tallest structure in the city, Hallgrímskirkja, is an unmissable sight in Reykjavik's skyline. Styled in expressionist architecture, it's a tribute to the nation's renowned poet, Hallgrímur Pétursson. The church's unique design is said to mimic the basalt lava flows of Iceland's landscapes. The overpowering presence of the edifice, with its sharp lines and towering height, reflects the country's rugged beauty.
As you step inside, the sheer simplicity and grandeur of the interiors captivate you. The centerpiece, a colossal pipe organ, standing at an impressive 15 meters tall and weighing 25 tons, is a sight to behold. Its 5275 pipes create a profound sound that reverberates through the entire church.
You can take an elevator ride to the top of the church's tower for a small fee. A panoramic view of the entire city and the surrounding mountains awaits you. The colorful rooftops, blue ocean, and snow-capped peaks in the distance make for a picture-perfect view. Regardless of the season or time of day, the view from the top is always stunning.
Hallgrímskirkja is a place of worship and a testament to Iceland's artistry, culture, and natural wonders. A visit to Reykjavik isn't complete without stopping by this iconic landmark. So, make sure to pencil in some time when you explore Reykjavik. 
Visit Perlan Museum
Located on the hill of Öskjuhlíð, Perlan Museum is a must-visit attraction in Reykjavik. The building is an architectural wonder, with its iconic glass dome perched atop six hot water storage tanks. You'll find interactive exhibitions exploring Iceland's natural wonders and scientific advancements.
One of the most popular attractions at Perlan is the man-made ice cave, where you can experience what it's like to walk through a glacier. You can also visit the museum's 360-degree observation deck for stunning views of Reykjavik and its surroundings.
Perlan Museum is a unique blend of science, nature, and culture, making it a must-visit for any traveler in Reykjavik. So, make sure to add it to your list of places to explore and discover more about the wonders of Iceland.
Eat An Icelandic Hotdog
After a long day of exploring, it's time to refuel with some delicious Icelandic food. And what better way to do that than trying the iconic Icelandic hotdog? Head over to Bæjarins Beztu Pylsur, a hot dog stand that has been a staple in Reykjavik since 1937.
The hotdogs are made with lamb, pork, and beef, giving them a unique flavor. They're topped with raw onions, crispy fried onions, ketchup, sweet mustard, and remoulade sauce. The result is a mouth-watering combination of savory and sweet that will leave you wanting more.
Join the locals who line up at all-day hours for these famous hotdogs. Whether you need a quick snack or a full meal, Bæjarins Beztu Pylsur has covered you. And don't be surprised if you run into some famous faces who have also fallen in love with these hotdogs.
Stroll And Shop In Old Town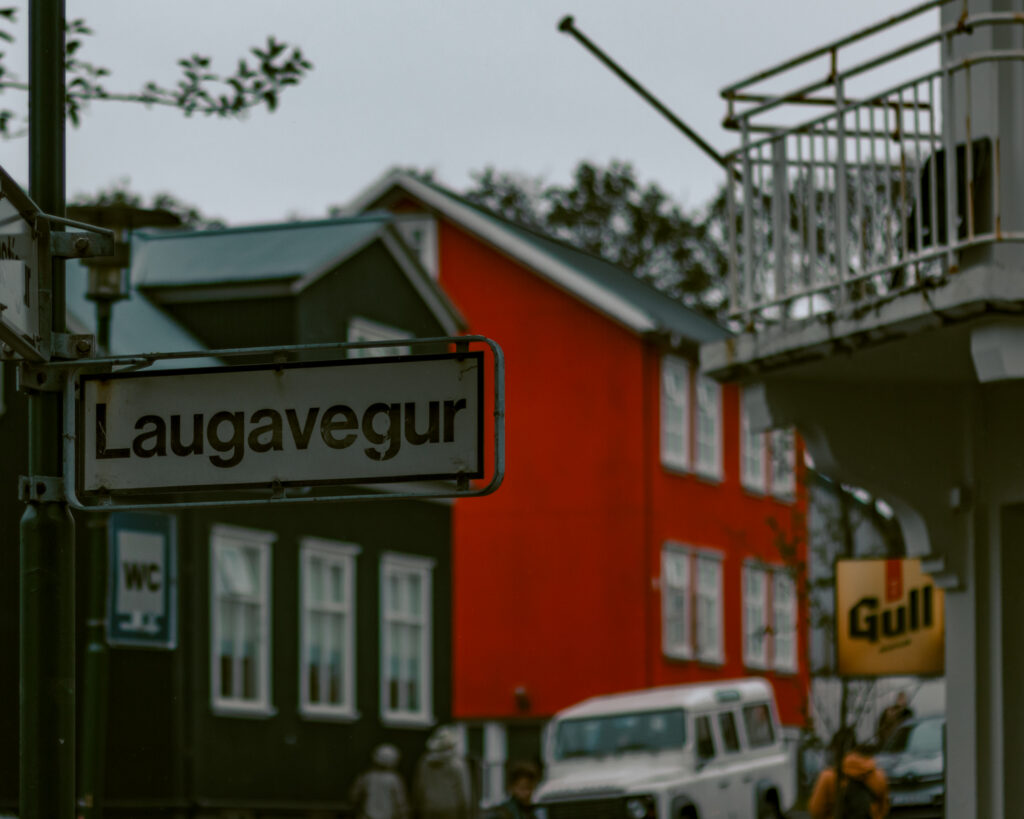 Be sure to stroll through the charming Old Town when spending a day in Reykjavik. This area has brightly colored buildings, quaint shops, and cozy cafes. As you wander the streets, you can't help but feel like you've been transported back in time to a simpler way of life.
Talk a walk down one of the oldest streets in Iceland, Laugavegur. There are plenty of shops, restaurants, cafes, and bars that make it a lively atmosphere. 
Don't miss one of the most popular streets, Skólavörðustígur, also known as Rainbow Street. You will find the path leads all the way to Hallgrímskirkja Church. 
As you stroll, try Icelandic delicacies like smoked fish or traditional pastries. You'll find plenty of cute cafes and restaurants to choose from along the way. And don't be surprised if you stumble upon a street performance or two, as the streets of Old Town are always buzzing with energy.
Gawk At The Harpa Concert Hall Architecture
When spending one day in Reykjavik be sure to visit the captivating Harpa Concert Hall, an architectural marvel that is an absolute must-see. As you approach the building, you'll be struck by its unique façade, designed to resemble the basalt landscapes native to Iceland. The Harpa Concert Hall is an emblem of Reykjavik's innovative spirit, constructed from a steel framework clad with geometric-shaped glass panels of different colors.
Step inside and be awed by the interplay of natural light and shadow, an integral part of the building's design that brings the interior to life. The architect intended for the building to interact with its surroundings; during the day, it reflects the sky and the harbor, and in the evening, the building comes alive with mesmerizing LED lighting that mimics the famous Northern Lights.
Harpa is an architectural and cultural masterpiece, hosting various events such as concerts, exhibitions, and conferences. Its four halls are named after Nordic gods, with the largest one, Eldborg, designed for orchestral music. The acoustics here are unparalleled; attending a performance can be a magical experience.
A visit to Harpa Concert Hall is a fascinating journey into Icelandic architecture, a testament to the power of design and its role in shaping a city's identity. Whether you admire it from afar or venture inside for an event, Harpa's unique architecture promises to leave a lasting impression.
Related post: Iceland Captions
Grab Some Seafood Soup At Seabaron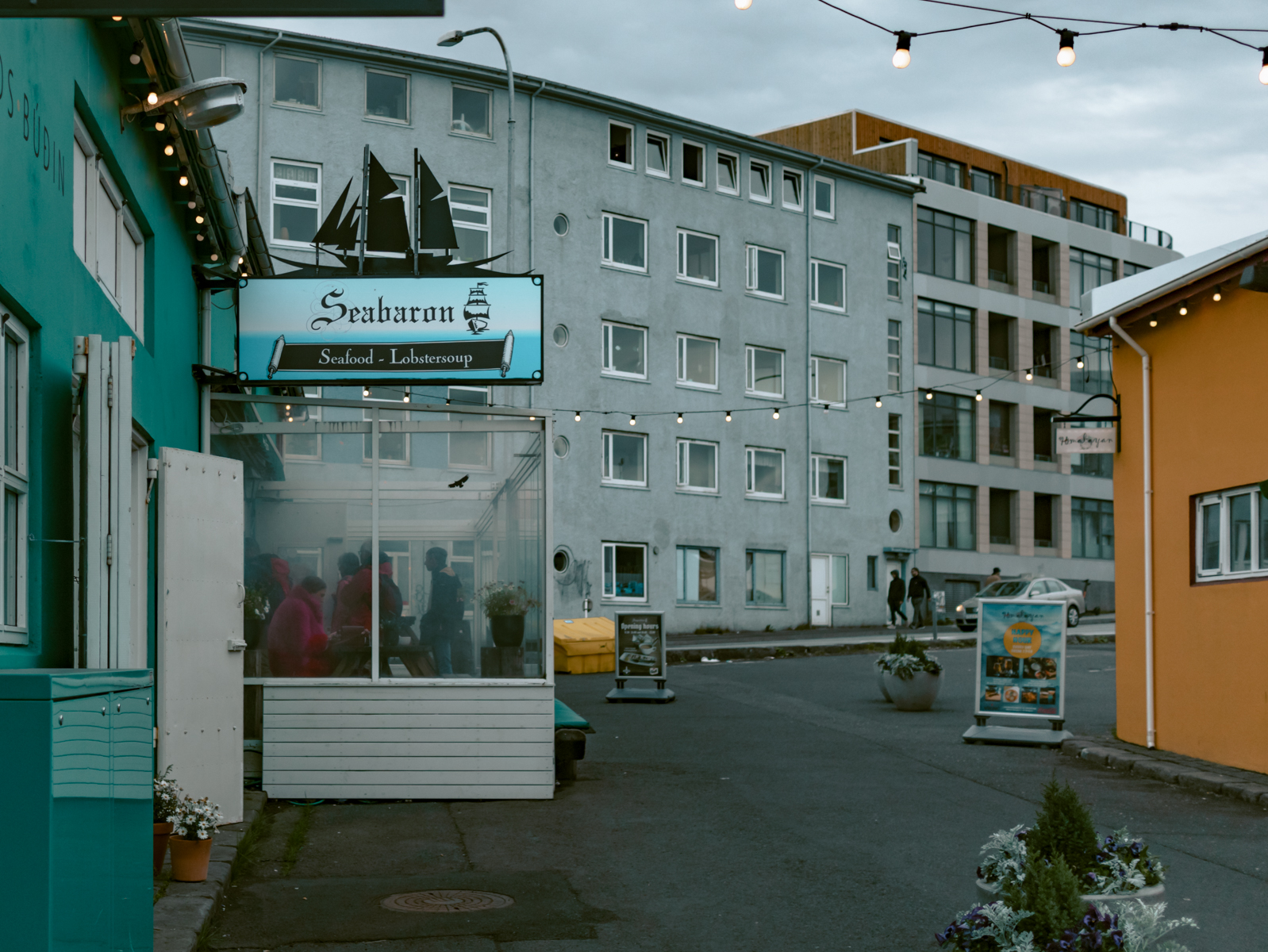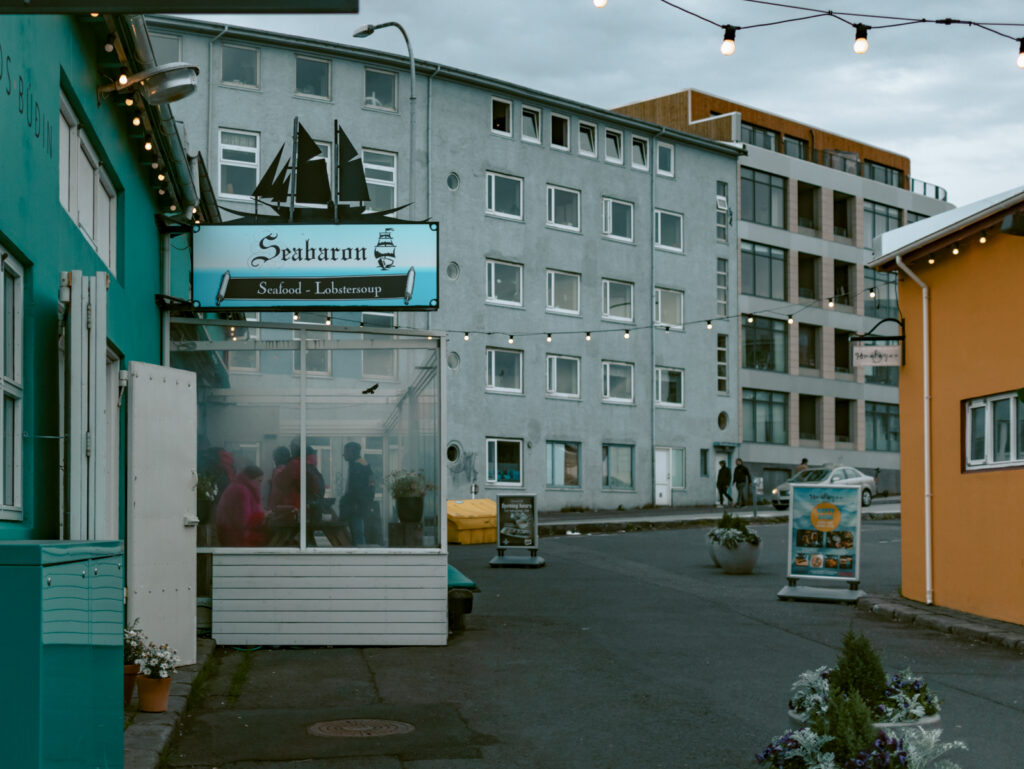 If you're a seafood lover, you can't miss the chance to devour a bowl of the famed Seafood Soup at the Seabaron restaurant. Nestled by the Old Harbor, this unassuming eatery is renowned for its legendary lobster soup, enticing locals and tourists for years. The recipe is a well-guarded secret, but the soup's appeal is universal.
The soup is rich and creamy, with chunks of lobster exuding a freshness that evokes the crisp Icelandic waters. The seasoning perfectly complements the sweetness of the lobster, resulting in a warm, comforting dish that will leave you thoroughly satisfied. It's served with traditional Icelandic rye bread on the side, perfect for soaking up the remaining soup you won't resist leaving behind in the bowl.
Apart from the soup, Seabaron also offers an array of grilled seafood skewers, which includes everything from shrimp to minke whale. But the true star of the show remains their lobster soup. So when you are in Reykjavik, and your stomach demands a treat, the Seabaron is a must-visit. The rustic charm of its waterfront location, combined with the sublime flavors of its seafood offerings, encapsulates the authentic dining experience of Reykjavik.
Soak In The Geothermal Waters At Sky Lagoon
 When spending one day in Reykjavik, indulge in one of Iceland's most beloved traditions – soaking in the geothermal waters. While there are many options, Sky Lagoon is a top choice for its breathtaking views and luxurious amenities.
Located just outside the city, Sky Lagoon offers a tranquil escape with its steamy pools overlooking the ocean. The water is heated with geothermal energy, known for its healing properties and mineral content. Relax your muscles in the warm waters while enjoying the stunning views of the rugged coast and surrounding mountains.
To make your experience even more indulgent, Sky Lagoon also offers a swim-up bar, spa treatments, and a restaurant serving delicious Icelandic cuisine. It's the perfect way to end your day in Reykjavik, fully relaxed and rejuvenated. So add Sky Lagoon to your itinerary for a quintessential Icelandic experience.
Have A Glass Of Wine At Vínstúkan Tíu Sopar
As night settles in, it's time to experience Reykjavik's vibrant nightlife. Head over to Vínstúkan Tíu Sopar, a prestigious wine bar in downtown Reykjavik's heart. This cozy spot is known for its extensive wine list with a selection from all over the world but with a special emphasis on Icelandic wines. The knowledgeable staff can guide you in choosing a glass (or bottle) that'll suit your palate, whether you're a novice or an experienced wine connoisseur.
Apart from the wines, the ambiance at Vínstúkan Tíu Sopar is worth noting. The rustic wooden interiors and soft lighting create a warm and inviting atmosphere, perfect for unwinding after a long day of sightseeing. Patrons can also enjoy a variety of small plates and charcuterie boards, which pair excellently with the wines on offer. 
So, settle in, raise your glass, and toast to a great day exploring Reykjavik. This wine bar is not just a place to drink—it's a place to relax, reflect, and end your day on a high note.
You may enjoy: Reykjavik Airport Transfer
FAQs For 1 Day In Reykjavik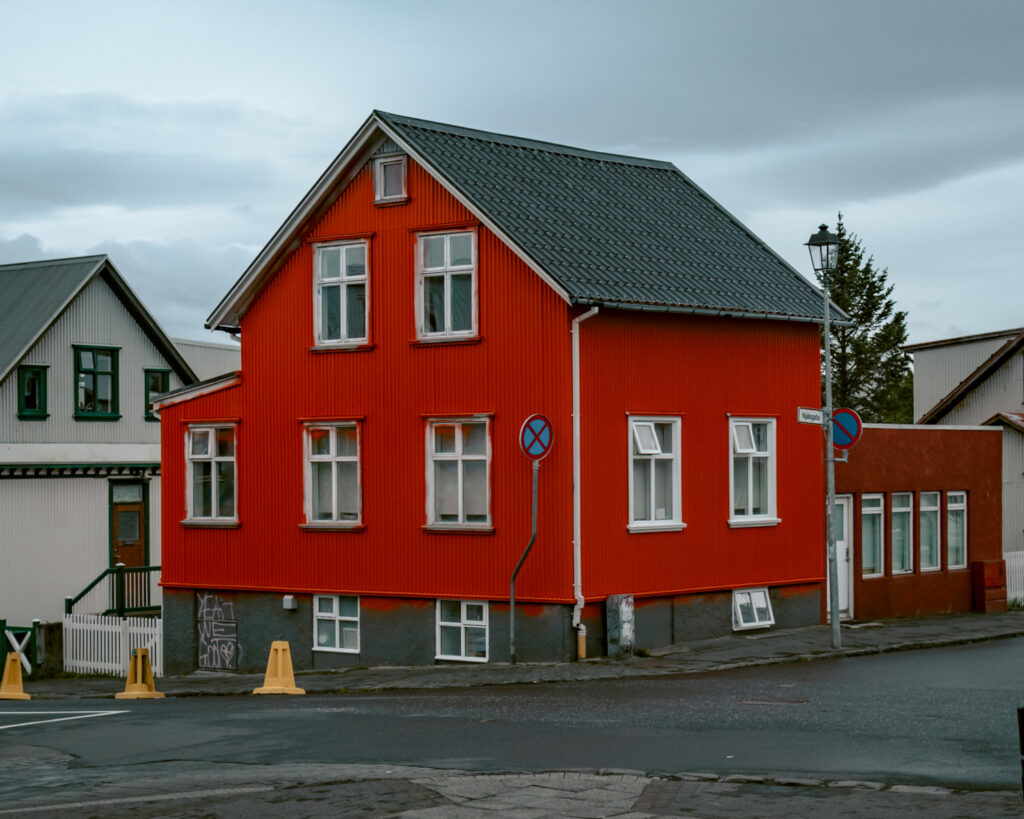 Is One Day in Reykjavik Enough?
You can easily spend a day in Reykjavik and see it's plenty of its beauty and charm. However, as with any destination, the more time you have, the deeper your experience will be. One day in Reykjavik will give you a glimpse of its vibrant culture, architectural marvels, culinary delights, and unique geothermal baths.
Is It Worth Spending One Day in Reykjavik?
Absolutely! Even a single day in Reykjavik can be an unforgettable experience. From exploring architectural wonders like Harpa Concert Hall and Perlan Museum to tasting the legendary lobster soup at Seabaron and soaking in the geothermal waters at Sky Lagoon, a day in Reykjavik offers many experiences.
When to Visit Reykjavik?
Reykjavik is welcoming all year round, with each season offering its unique charm. Summer is ideal for long daylight hours and mild temperatures. Winter is a great time to witness the Northern Lights and indulge in winter activities despite being cold.
How to Get to Reykjavik?
Reykjavik is easily accessible by air, with the Keflavík International Airport serving flights from various international destinations. You can take a bus taxi, or rent a car from the airport to reach the city center, which is about 50 km away.
Where to Stay in Reykjavik?
Reykjavik offers a range of accommodations to suit different budgets and preferences. There is something for everyone, from luxury hotels to cozy guesthouses and budget hostels. Downtown Reykjavik is popular for its proximity to major attractions and vibrant nightlife.
I use booking.com to easily find accommodations within my budget. 
Things To See In Reykjavik In One Day – Conclusion
In conclusion, a day in Reykjavik promises an enchanting blend of cultural exploration, culinary delights, relaxing thermal baths, and stunning architecture. From relishing seafood soup at to indulging in the geothermal waters, and winding down at Vínstúkan Tíu Sopar, one day in Reykjavik offers a peek into the city's charm and vibrancy. 
Although small, this northernmost capital city is filled with big adventures and experiences that will leave a lasting impression on every traveler. One day in Reykjavik is just the beginning, a teaser of all the beauty, culture, and experiences Iceland has to offer.
So come and explore this magical city, and you'll surely be planning your next visit before you know it. So why wait? Book your trip to Reykjavik today and get ready for an unforgettable adventure! See you soon in the land of fire and ice – one day in Reykjavik is not enough!
Enjoy Europe? You may be interested in these other European destinations:
Like this one day in Reykjavik post? Share it with others or pin it for later!