Nestled in the southernmost region of Greenland, Nanortalik is a hidden gem just waiting to be explored. For those with a penchant for raw natural beauty and a dash of cultural history, this town has a myriad of activities. Here's your guide to the best things to do in Nanortalik, Greenland.
This article may contain affiliate / compensated links. For full information, please see our disclosure here.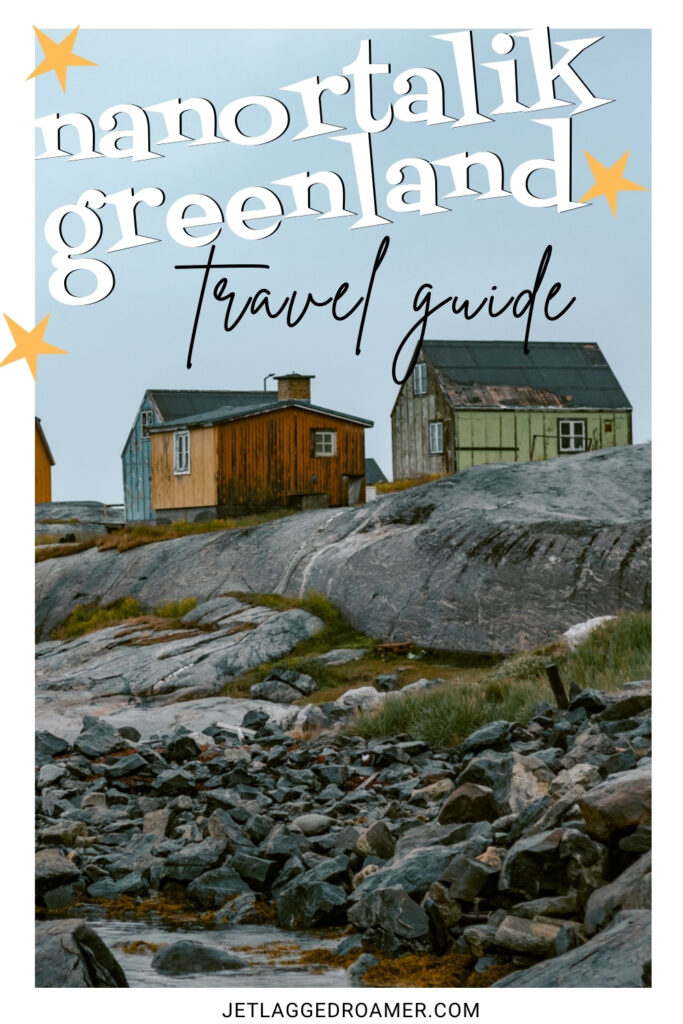 Enjoy Europe? Here are some posts you may enjoy: 
7 Best Things To Do In Nanortalik, Greenland
Walk The Town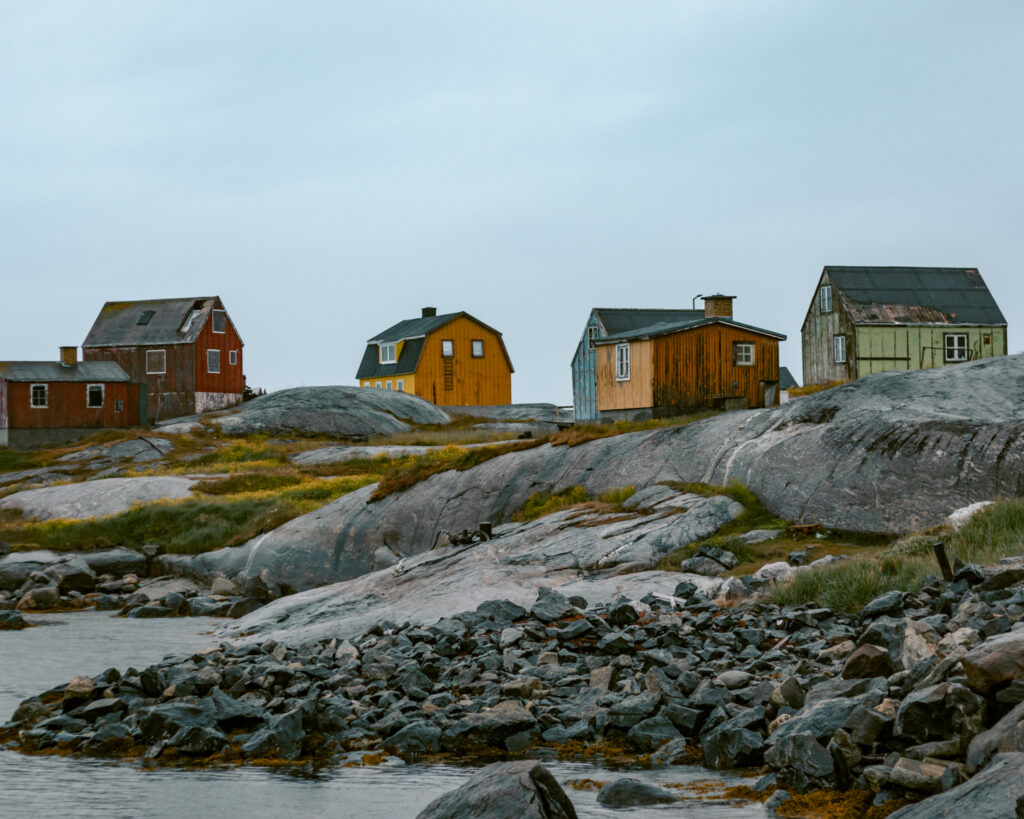 Nanortalik is more than just a destination; it's an experience waiting to unfold at every corner. As you wander through its narrow lanes, you'll be met with a seamless blend of traditional Greenlandic architecture and modern-day settlements. 
You will notice the brightly colored houses, each telling its own story of the Arctic winters and the warm, short summers. Word of advice? Keep an eye out for local artists showcasing their crafts. It's street-side shopping like you've never seen before.
Grab A Beer At Cafe 44
After all the wandering, a pit stop at Cafe 44 is a must. But this isn't your regular cafe, where you might expect some Greenlandic cuisine. Cafe 44 is more like a bar. However, it is the perfect spot to relax, get warm,  and chat with locals. 
If you're lucky, you may even catch some live music. 
Visit The Church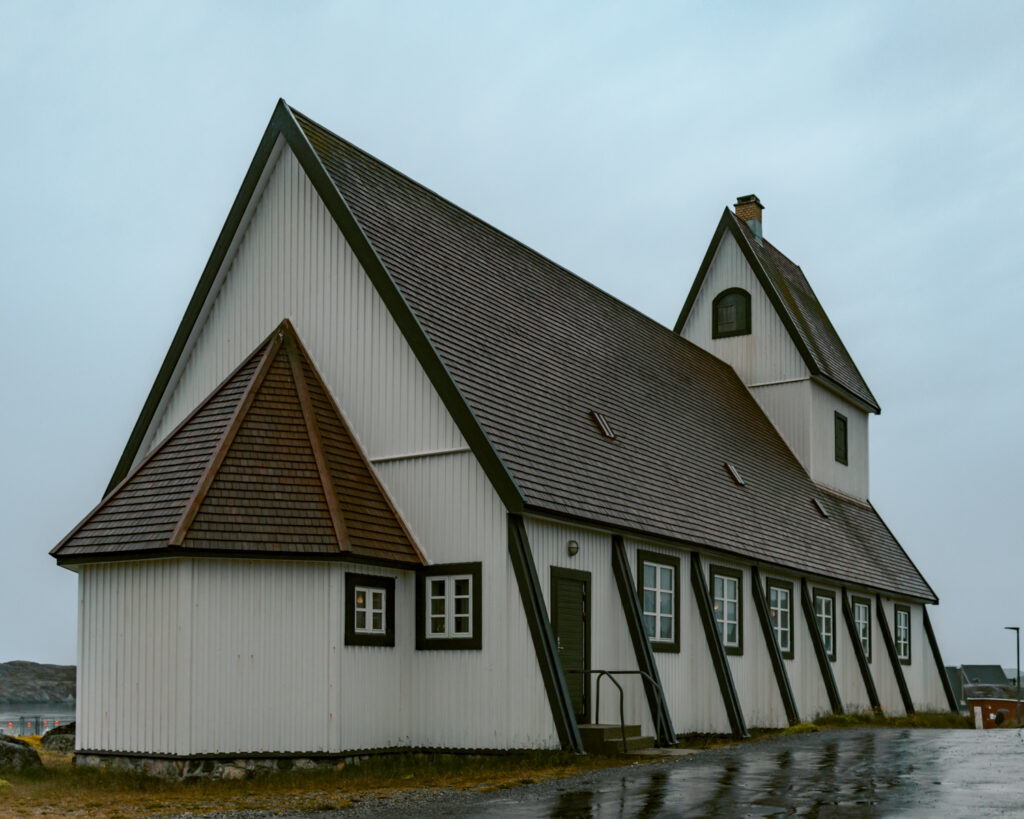 Historically, churches in Greenland have been focal points of community and culture. The local church in Nanortalik stands as a bright testament to both faith and Greenlandic architecture. 
Its quaint charm against the vast mountainous backdrop creates a picturesque scene. But the real treat? The serenity that envelopes you as you sit within its walls. It's a slice of spiritual Greenland amidst nature's grandeur.
Be sure to make your way to the small tower there to catch a bird's eye view of Nanortalik, Greenland.
Chat With The Locals
Nanortalik's heart and soul are its people. With a culture deeply rooted in storytelling, there's no better way to get the real lowdown on the town than to talk with a local. 
From tales of the Northern Lights to their local life, it's a cultural exchange like no other.
Take An Iceberg Tour
Icebergs, these colossal structures of ice, are nature's artwork, and Nanortalik serves as the perfect gallery. But viewing them from the shore is one thing; boarding a boat and weaving through these giants is another experience altogether. 
As you glide on the waters, listen to tales of ancient Greenlandic legends, and maybe, if you're lucky, catch a glimpse of a playful seal or a whale.
You can book an iceberg tour with NTS to have an incredible experience as I did. Tickets can be purchased at the Nanortalik Tourism Service building. 
Buy Souvenirs At Nanortalik Tourism Service
We get it; souvenirs can sometimes be, well, clichéd. But here? Think hand-knitted mittens, traditional amulets, or even a piece of Greenlandic music. 
The souvenirs you find here are crafted with love and tell a story of Nanortalik, waiting to be taken home.
Related Post: Souvenir Ideas
Visit The Open Air Museum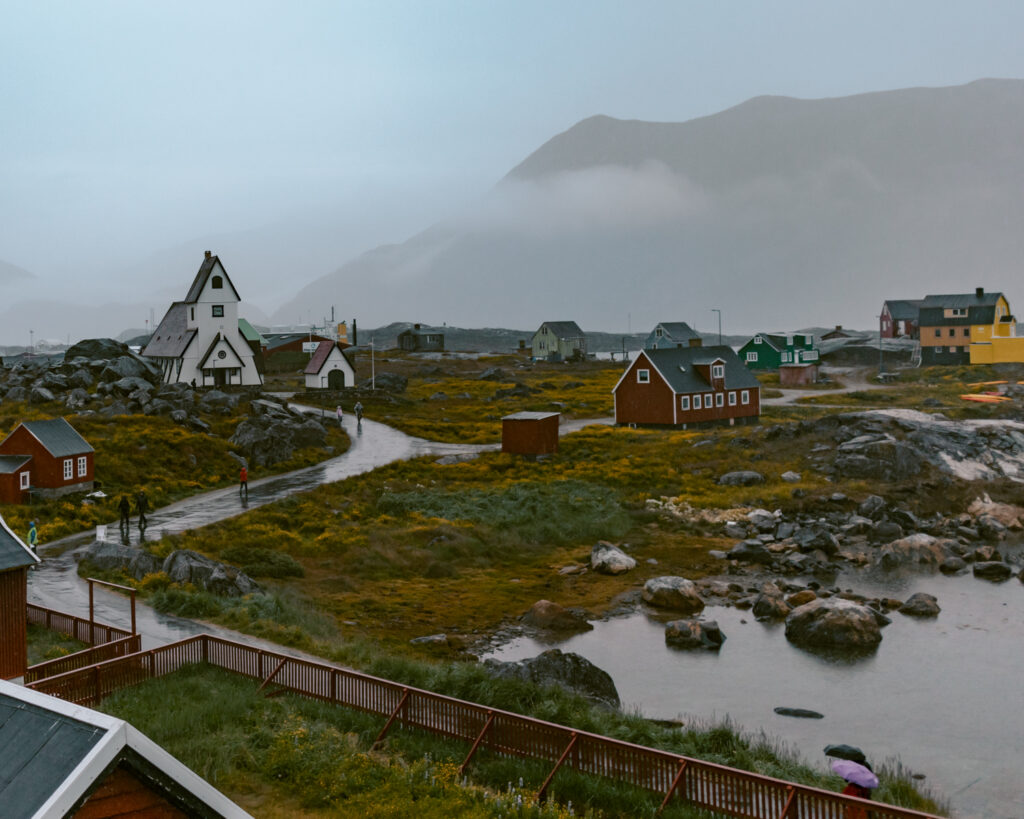 Step back in time and immerse yourself in Greenland's rich history. The Open Air Museum, set amidst nature, showcases relics from the town's seafaring past, from traditional Inuit kayaks to age-old hunting tools. 
This isn't just a museum; it's a time capsule preserving the legacy of a resilient community that has thrived amidst the Arctic elements.
About Nanortalik, Greenland
Nanortalik, often described as the "Place of the Polar Bears" due to its name's translation, sits as Greenland's southernmost town. Surrounded by steep mountains and beautiful fjords, this settlement is a harmony of Greenlandic tradition and natural splendor.
Currency In Nanortalik, Greenland
Danish krone (DKK) is the official currency of Greenland, including Nanortalik. While Greenland is an autonomous territory of Denmark, it still uses the Danish currency. 
Travelers might want to keep some cash handy, especially when exploring smaller towns and remote areas, as not all places might accept credit cards. However, most of the establishments in Nanortalik have card facilities.
Language Spoken In Nanotalik, Greenland
The primary language spoken in Nanortalik is Greenlandic (Kalaallisut), an Eskimo-Aleut language native to Greenland. 
While Greenlandic is quite distinct and may sound unfamiliar to the untrained ear, it holds a rich linguistic tapestry reflective of the island's indigenous culture and history.
Danish is also widely spoken due to Greenland's historical ties with Denmark. Most Greenlanders, especially in towns like Nanortalik, are bilingual, speaking both Greenlandic and Danish. 
Additionally, given the increasing number of tourists and international influence, you'll find a decent number of residents, particularly in the service and tourism sectors, who can communicate in English. However, learning a few Greenlandic phrases can be a delightful way to connect with locals and immerse yourself in the culture.
Related post: One Day In Copenhagen
Photos Of Nanortalik, Greenland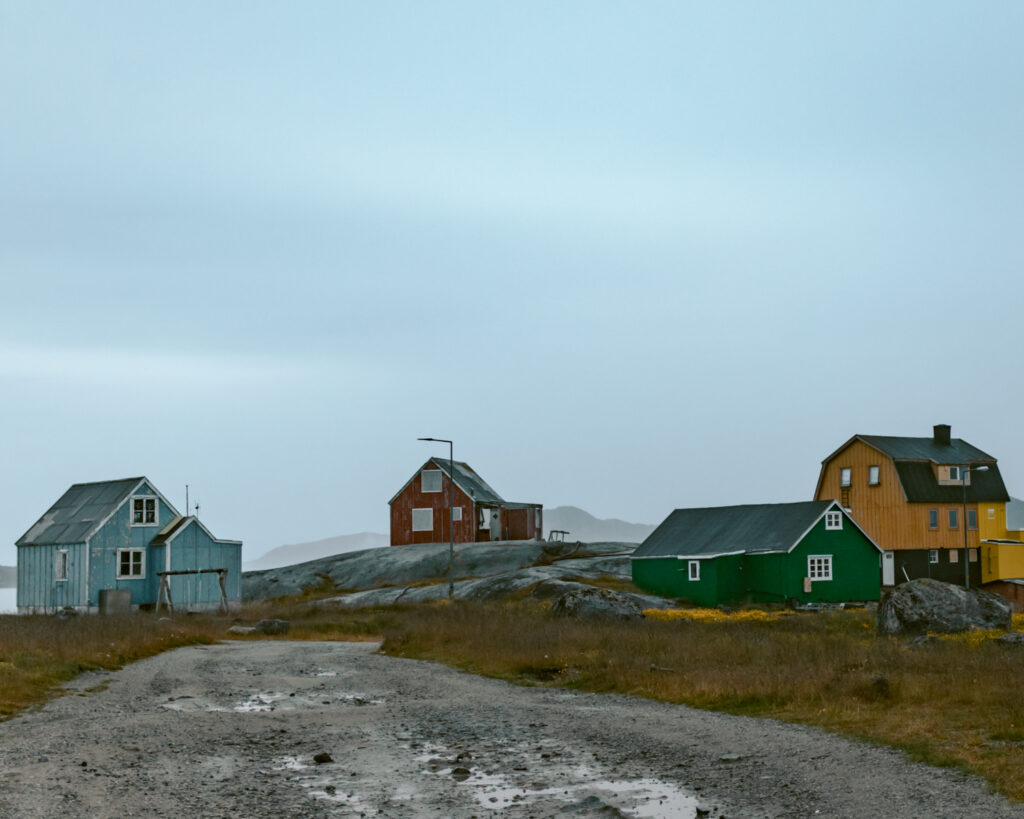 Things To Do In Nanortalik, Greenland Conclusion 
Nanortalik, with its pristine landscapes and warm-hearted locals, offers a plethora of activities for every traveler. From the stunning icebergs to the local hangouts, there's no dearth of things to do in Nanortalik, Greenland. So, whether you're an avid explorer or just looking to relax in nature's lap, Nanortalik is your one-stop destination.
Like this post on things to do in Nanortalik, Greenland? Share it with others or pin it for later!