Looking for some amazing things to do in Panama City, Panama for your upcoming trip? Panama City is one of the most wonderful places on earth, which features incredible food and drinks, paradisiac beaches, and some of the best architectural spots in the world. If you're planning a trip to Panama City, this article will come in handy.
Below you can read all about the top things to do in Panama City, Panama. From top-class tours, the best activities to book as well as delicious restaurants to try out and hotels to stay in you won't be bored. Further, I have some useful information about getting around Panama City and the best time of the year to visit the place. 
So let's get started with the best Panama City tourist attractions you must know about to create the perfect Panama City itinerary.
This article may contain affiliate / compensated links. For full information, please see our disclosure here.
Visiting Central America? Check out these other posts for your journey there:
Things To Do In Panama City, Panama
Casco Viejo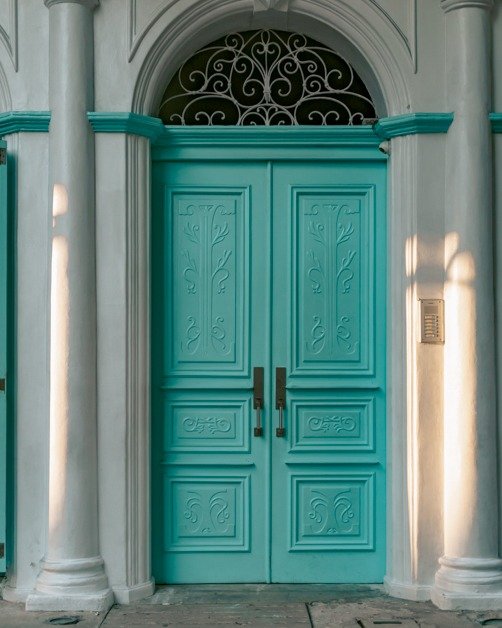 Casco Viejo, settled in 1673, is Panama City's most historic and colorful district that includes incredible spots you should deserve for your visit.
Some of the most fun things to do in Panama City, Panama are located in Casco Viejo. Get excited touring attractions such as the Metropolitan Cathedral (the main catholic church in Panama City), the Panama Canal Museum, and as well as the National Palace.
Panama Canal
The Panama Canal is listed as one of the 7 Wonders of the Modern World, and it is a must-see attraction.  You have to include this must-see in your Panama City sightseeing tour.
It was built to significantly reduce traveling time for ships that had to go from the Pacific Ocean to the Caribbean Sea and vice versa. Originally it was thought "impossible to be built." Now everyone can appreciate how magnificent this canal is. 
Panama Viejo
Panama Viejo has been named a World Heritage since 1997 by UNESCO and it was part of the original Panama City, the former capital of Panama.
If you're looking for places to go in Panama City, Panama, here you can explore incredible historical ruins that date back to the 1500s. 
The Old Panama Cathedral can be found in Panama Viejo, as well as the city's bell tower from where you can appreciate the beautiful skyline and do some Panama City sightseeing. 
Catedral Metropolitana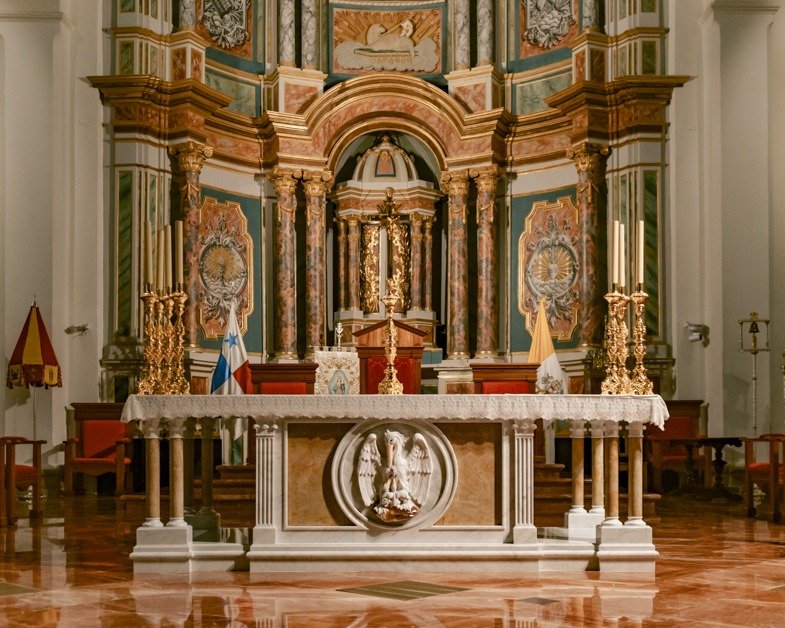 Catedral Metropolitana (Metropolitan Cathedral) is located in the historic district of Casco Viejo and constitutes one of the largest churches in Central America of all time. The construction of this cathedral began in 1688, according to scientists, and features a Baroque architectural style. 
Taking a tour here is one of the best things to do in Panama City, especially if you like history and taking incredible pictures. 
Paseo de Las Bóvedas
If you're looking for unique things to do in Casco Viejo, Panama, visiting Paseo de Las Bóvedas is what you should add to your travel schedule. 
It was built by the Spanish conquerors to protect the city from pirate attacks and now remains a wonderful sightseeing and walking tour. 
The vineyard-covered path resembles the vaults used in prisons and it features outstanding flowers and greenery. 
Panama Rainforest Discovery Center
One of the most incredible places to go in Panama City, Panama is the Panama Rainforest Discovery Center, a unique facility for nature lovers and birdwatchers. 
It features a 102-foot high observation tower (which has 172 steps) made entirely out of recycled materials from the Panama Canal and allows visitors to observe, from a safe distance, toucans and blue cotinga species. 
Plaza Simon Bolivar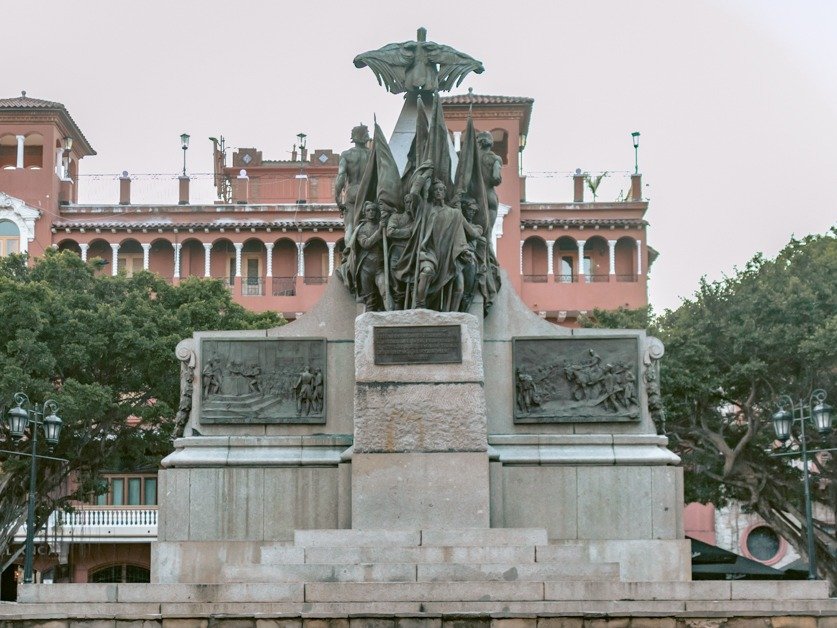 Take a stroll around the colorful Plaza Simon Bolivar located in Casco Viejo. This square goes all the way back to colonial times. Named after an independence hero Simon Bolivar in 1883.
Many tasty restaurants, bars, and hotels are located within the plaza. Also, you can find a monument dedicated to Mr. Bolivar.
Parque Municipal Summit
By far one of the most incredible Panama City tourist attractions, this botanical garden, and the zoo has 620 acres of land dedicated to preserving and caring for plants and indigenous animals. 
Further, many plants located here are a combination of tropical and subtropical species that have many uses for humans such as food, medicine, and construction.
Visit A Rooftop Bar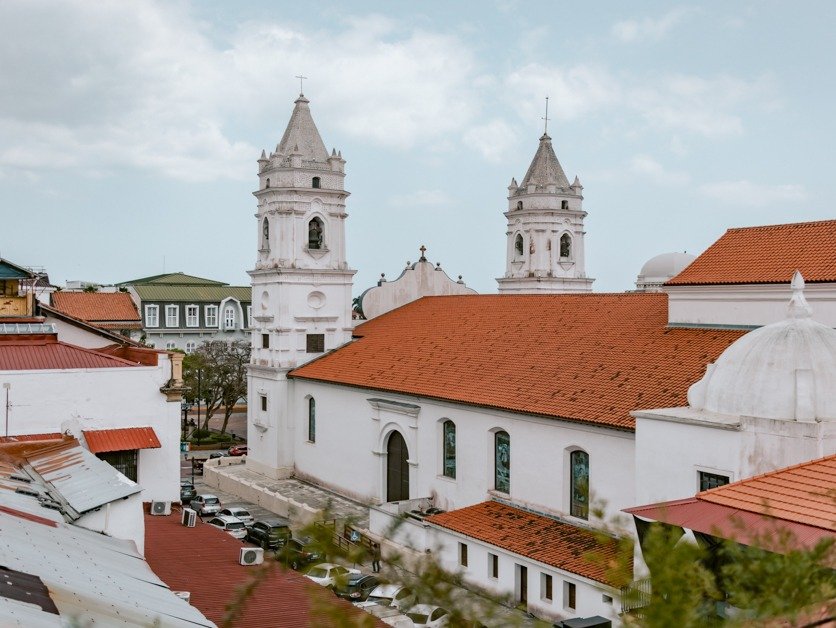 To appreciate Panama City's incredible architecture and skyline you should visit a rooftop bar such as Tantalo Hotel Kitchen and Rooftop Bar and Numen Rooftop Bar & Restaurant.
You can enjoy some delicious food and unique drinks while looking at the beautiful horizon Panama City has to offer. 
You should add a rooftop bar stop to your Panama City itinerary to have a complete and fun little trip.
Food Tour
The best Panama City, Panama activities will include food, therefore taking a food tour is perhaps one of the most incredible things to do while visiting the country.
You can enjoy traditional dishes and try new things on every tour you take, and they are not expensive at all. 
Plaza Catedral
Plaza de la Catedral is the central square of the Casco Viejo historic district of Panama City, Panama. It is also known as the Plaza de la Independencia or Plaza Mayor. It is located in front of the Metropolitan Cathedral and features a little Victorian-inspired gathering area.
It is one of the best Panama City tourist attractions you can visit for free and spend a wonderful time outdoors.
Buy A Panamanian Hat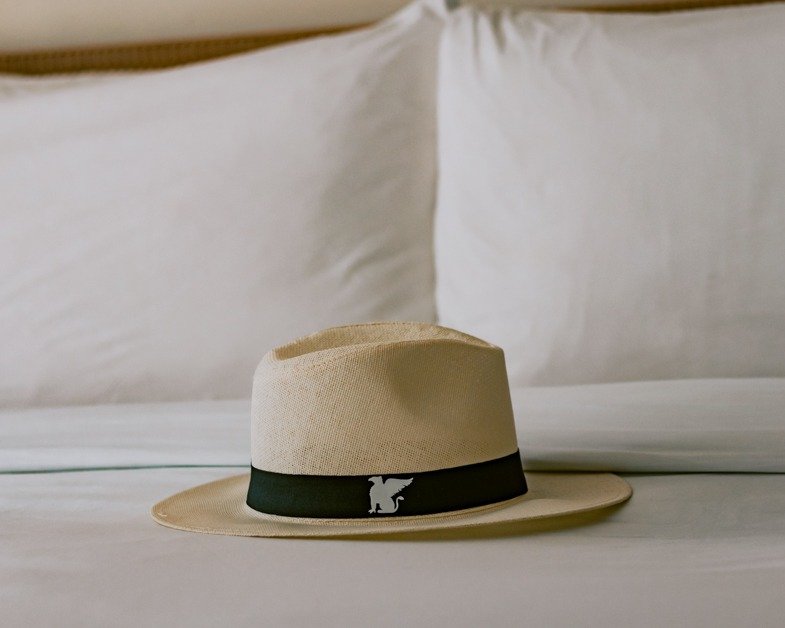 Panamanian hats are a typical accessory most locals use that you should consider purchasing. It looks great with every outfit and allows you to feel like a true Panamanian for a bit. You can find them in almost every gift store as well as common retail businesses; they are inexpensive and come in various colors too.v
Ancon Hill
With views of the Panama Canal, the city center, and the Casco Viejo old town region, Ancon Hill is Panama City's most popular viewpoint.
Perfect for some Panama City sightseeing, Ancon Hill's opening time starts at 5:30 AM, which means you can climb up and enjoy an exclusive view of the sunrise you won't get access to anywhere else.
Whale Watching
Panama is one of the few nations in the world where both North and Southern Hemisphere humpback whales can be found.
Hundreds of whales visit Panama's Pacific coast from July to October after eating in Antarctica and Chile during the Southern Hemisphere summer months.
Whale watching is a unique activity you can do in Panama that will grant you the best memories ever.
Santa Ana Market
The Santa Ana market features the best and most high-quality fish options for citizens at incredible prices. It is located at the Santa Ana Plaza, a historical park that was built in the 19th century that offers incredible markets and serves as a nice gathering spot to tour around. 
Amador Causeway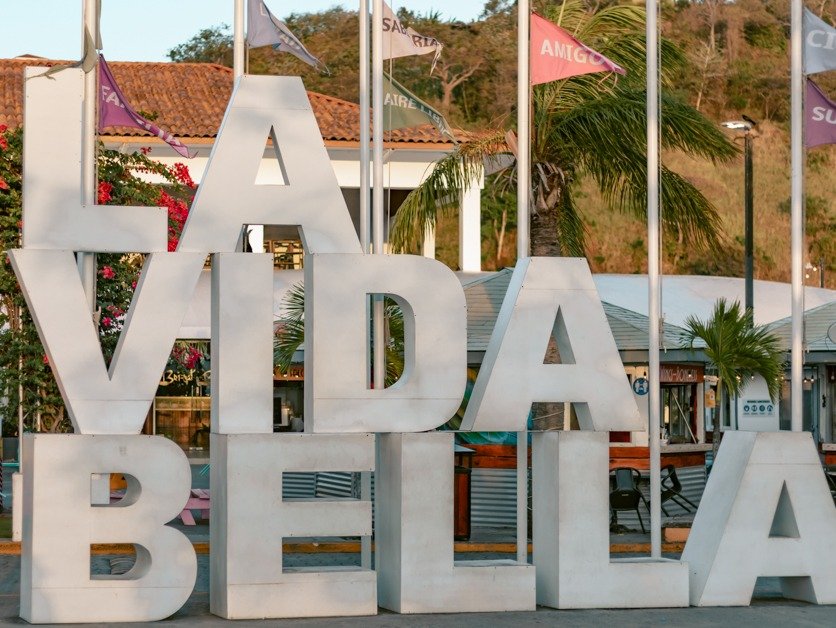 Amador Causeway was built during the excavations for the Panama Canal and is a 6-kilometer road that reaches the Pacific Ocean.
It's full of greenery and has the best view of the Panama City skyline. Now, it is known as a major tourist and social attraction you must visit during your trip to Panama. 
What's more, you can explore the causeway on foot and if you want to do a fun activity there, try paddle-boarding in Panama Bay.
Gamboa Rainforest
Gamboa Rainforest Reserve is a unique place where modern comfort meets warm, intriguing adventures to provide the greatest lodging for seeing the untouched beauty of Panama's rainforest.
 The Gamboa Rainforest Reserve is an exotic vacation paradise that offers many exhilarating activities.
You can find night safaris on the Chagres River, exhilarating aerial tram rides, Panama Canal kayaking experiences guided boat tours, fishing expeditions, and many more fun things to do in Panama City, Panama. 
Take A Day Trip To San Blas Islands
The Guna indigenous tribe governs Guna Yala, an indigenous region. A tiny strip of land on the country's Caribbean side, and an archipelago of 365 islands, of whom only 50 are inhabited by the Guna people, make up the territory.
The San Blas Islands, also known as Guna Yala, is a top tourist destination in Panama due to their natural beauty, which is stewarded by the indigenous Guna people.
You can take a day trip to San Blas Islands and enjoy a wonderful and relaxing time filled with incredible beaches and unique vistas. 
Take A Walking Tour Of Panama City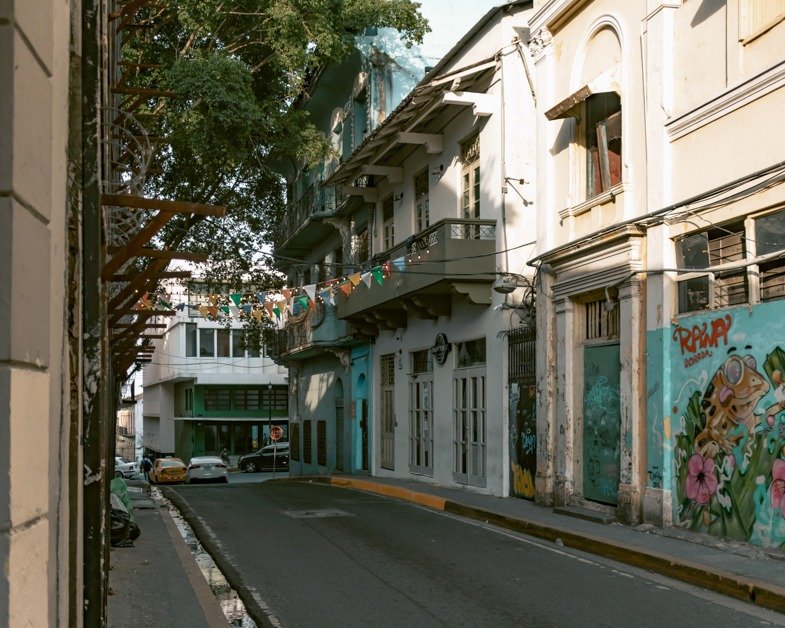 There are many free and paid walking tours in Panama City to get to know the place's most incredible and historic spots.
From unique architecture to great-looking painted buildings, Panama City truly has it all. 
If you like walking then taking a few tours around town is one of the best things to do in Panama City, Panama.
Best Time To Visit Panama City, Panama
Depending on your plans in Panama City will depend on the best season to visit. If you're looking forward to doing some activities under the sun or trekking in rainforests, then going when the dry season comes is ideal (December to April).
Whereas if you want to surf a bit, the best waves will arrive in the wet season, from April to December.
Many residents believe Panama has dual climates, one for the Caribbean and the other for the Pacific. At any time of year, a trip to the Caribbean Coast can be rainy, however, the sun usually shines in the morning and afternoon.
From December to April, when swarms of sun-seekers fly south from the United States, the Pacific Coast gets sunny skies (and high costs) during the dry season.
Where To Stay In Panama City, Panama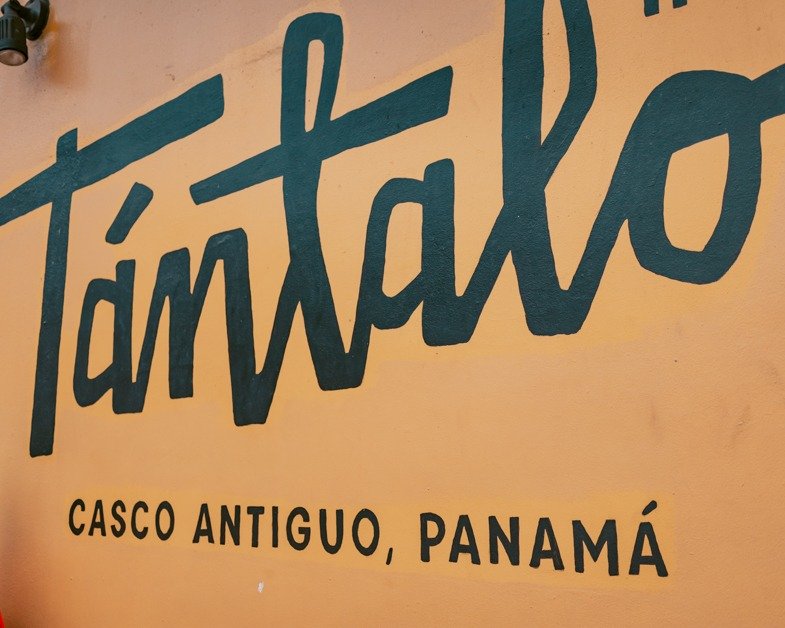 There are two top-class hotels you should take a look at when searching for where to stay in Panama City that both offer different and unique experiences.
The JW Marriott Panama can be found along the shores of Punta Pacifica. This luxury hotel is surrounded by many businesses, shopping, and entertainment options in the Financial District to make your stay a true paradise.
The rooms are completely equipped with everything you need and the beds are one of the most comfortable features they offer. 
Tantalo Hotel is located at 8th East Street with B Avenue (Calle 8 Este con Avenida B) and offers 10 different themed rooms with incredible designs and an innovative approach you won't see anywhere else. Featuring original art pieces and Bluetooth speakers for playing music whenever you like, Tantalo Hotel is truly a magnificent place to stay.
Where To Eat In Panama City, Panama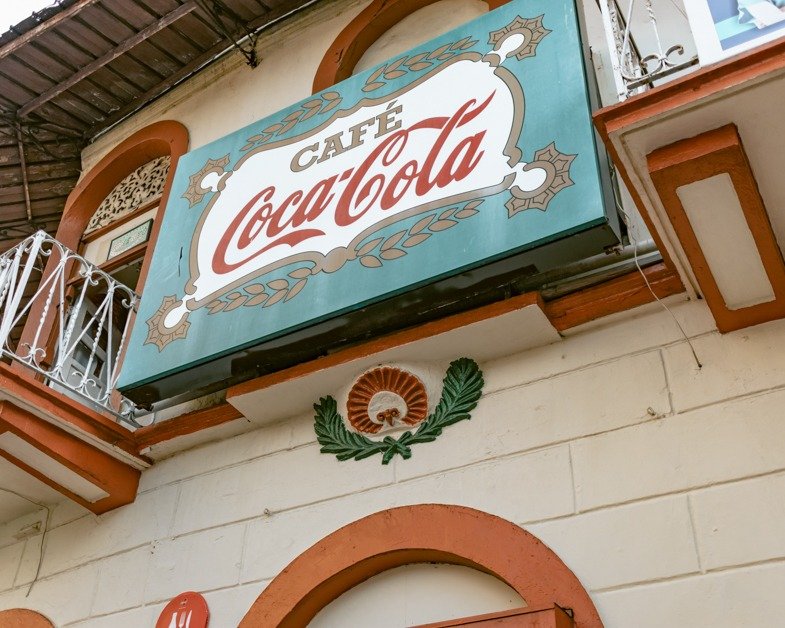 If you're looking for incredible places to eat in Panama City, take a look at the following top-class options. 
Coca-Cola Cafe is one of Panama's most historic restaurants that offer traditional dishes perfect for fueling your body early in the morning or in the middle of the day. You can ensure your belly will be pleased and will hold with your tourist activities. 
Mahalo is a luxury and greenery-inspired dining place that is great for a night out with friends and family.  You're sure to have your palette pleased with their eclectic menu. 
Tantalo Hotel has a unique restaurant, Tantalo Kitchen, that serves the most delicious food combinations that will tantalize your tastebuds. Get dolled up and enjoy their cocktails to quench your thirst from their rooftop bar. 
 Lazotea is another place you should add to your Panama itinerary if you're looking for unique and mouth-watering menu options and amazing views from their rooftop bar of the financial district. 
Fonda Lo Que Hay is one of East Casco Viejo's best restaurants available, which offers Latin, Central American, vegetarian and vegan options. The menu has a flair and will please satiate your appetite. 
American Trade Hotel has a spectacular restaurant called Dining Room that serves outstanding menus optimal for everyone. 
Getting Around Panama City, Panama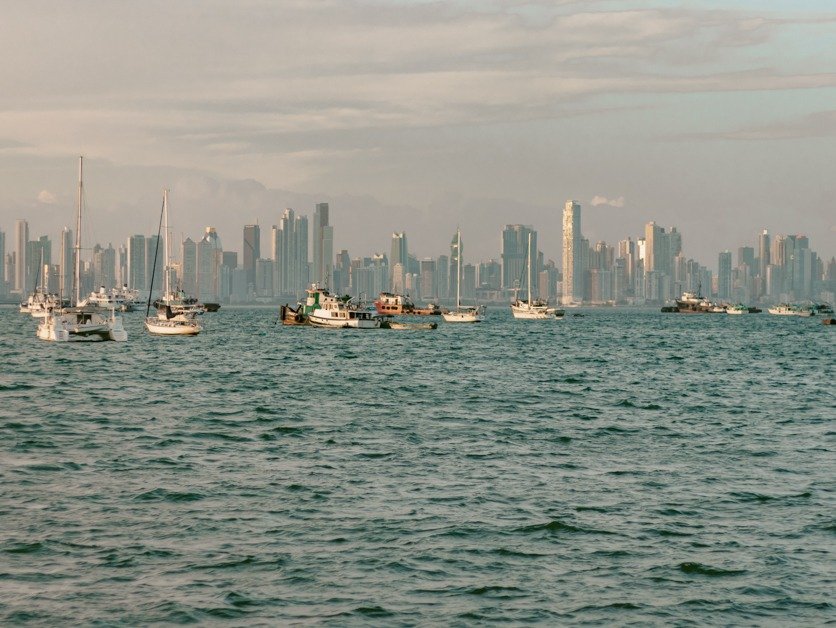 If you're looking to get around Panama the most safely and cheaply possible, take a look at the following information for a smooth trip. 
Depending on where you're staying, more than likely you will need a vehicle to get around. If staying in the Casco Viejo neighborhood you can easily walk to some of the top Panama City tourist attractions and restaurants. 
Buses are the most cost-effective mode of transportation in Panama. The majority are luxurious and efficient charter vehicles. 
Travelers who want to explore at their speed should consider renting a car. 
Many places outside of Panama City may be reached more quickly by flying domestically. In more isolated places, such as the Comarca de Guna Yala (San Blas Islands) and the Archipiélago de Las Perlas (Las Perlas Archipelago) (Pearl Islands).
Things To Do In Panama City, Panama Conclusion
I hope this post helps you create the best Panama itinerary for an outstanding and unforgettable trip. Panama City is truly a place worth visiting, filled with historic places and incredible architecture you must see for yourself.
If you like traveling, use this post to discover all the great Panama activities so you can properly tour the city without leaving anything behind. Also, the hotels and restaurants mentioned are affordable and offer great accommodations and food.
Make sure to check Panama City's regulations and required documents near your travel date to ensure you have everything to arrive and stay a few days. 
Other related posts for Panama City, Panama, and Central America:
Like this post on top things to do in Panama City, Panama? Share it with others or pin it for later!