Chocolate. Mountain views. Fondue. Oh my! On the hunt for some awesome Zurich Instagram captions?
This city will leave you speechless. So, here in this post, I have curated a list of 50+ Zurich quotes for Instagram, Zurich captions, and Zurich puns to capture all your photos. Below I even have a list of the best Zurich hashtags to use on your Instagram. 
This article may contain affiliate / compensated links. For full information, please see our disclosure here.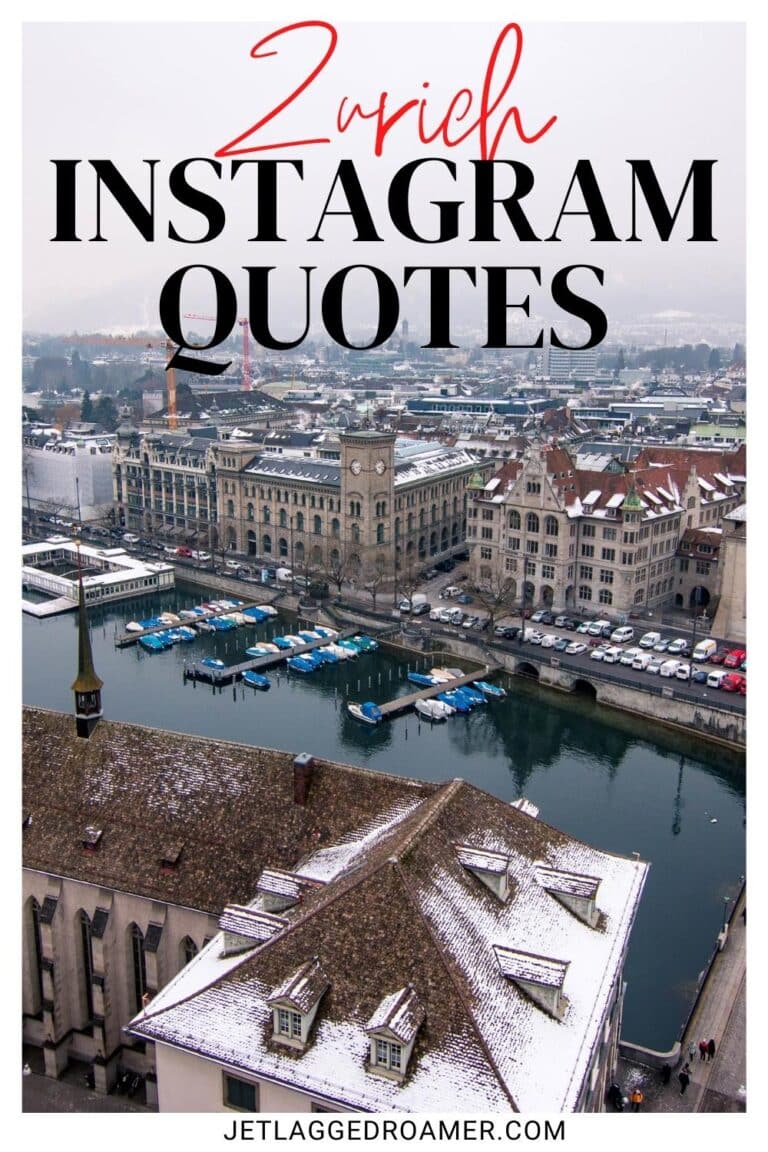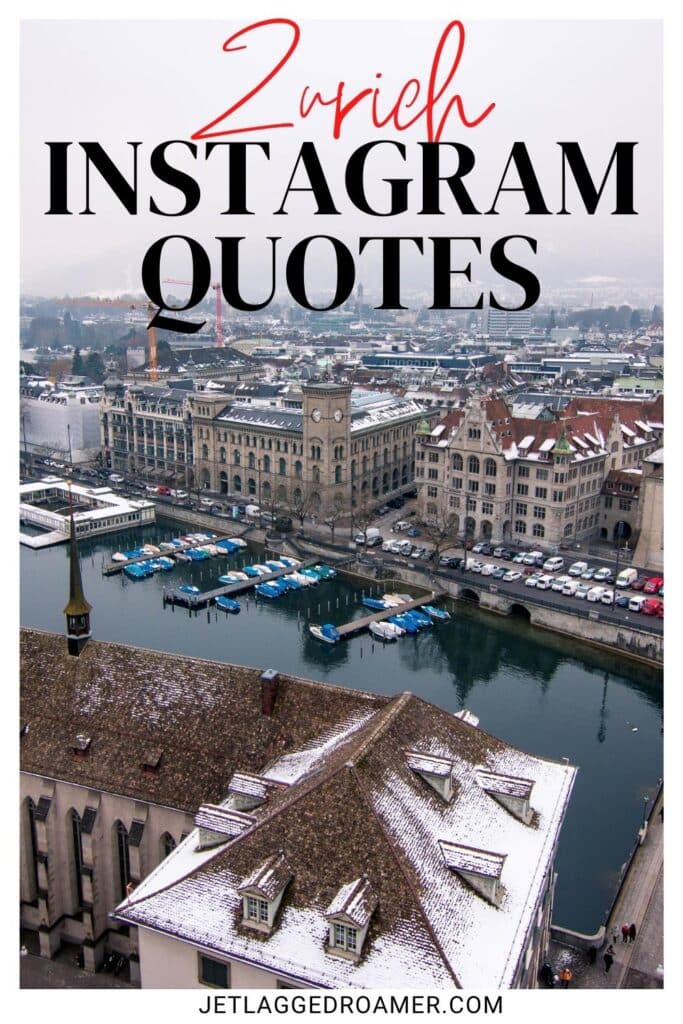 Related Posts: 
Zurich Instagram Captions & Zurich Quotes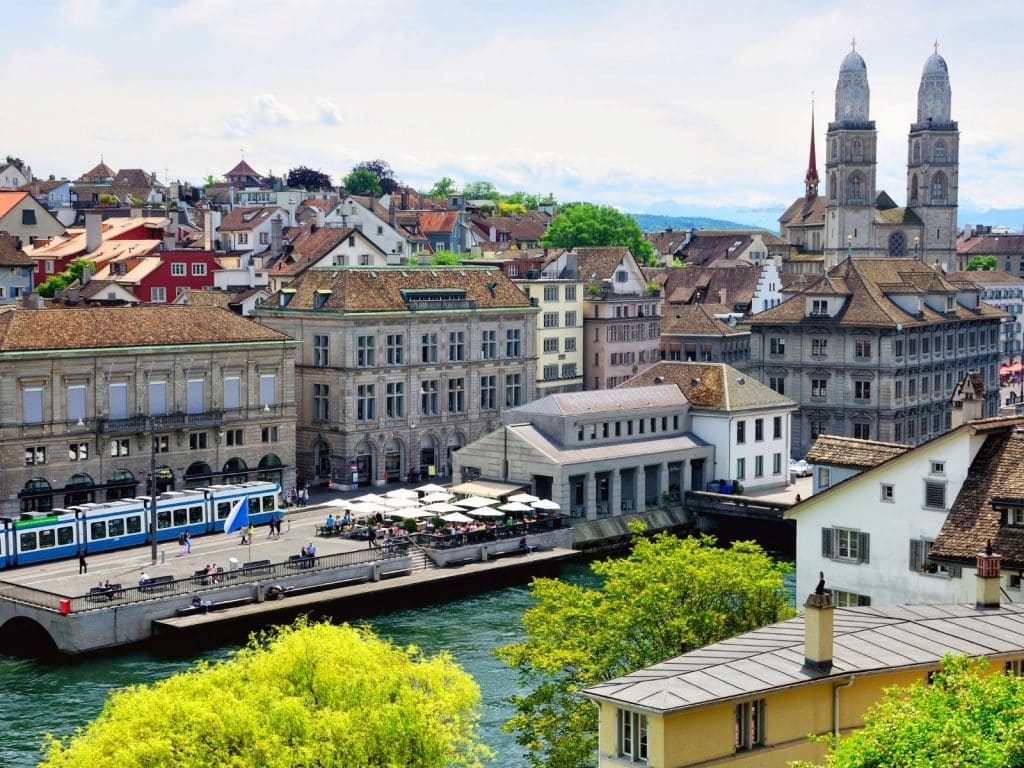 Best Zurich Captions For Instagram 
Zurich officially has my heart. 
The one where I go to Zurich. 
Dear Zurich, you're my absolute favorite. 
No, of course I didn't come all the way to Zurich just for the cheese fondue…
Zurich, you have my heart. 
Me and Zurich: Love at first sight.
A city full of life. 
Adorable Zurich Captions For Instagram 
Life is sweeter in Switzerland.
If you can't go to heaven, Switzerland is the next best thing. 
I do believe it's time for another adventure. 
Here for the views and chocolates. 
A city that is always alive. 
From another point of view. 
Heaven on Earth. 
A place that feels like home. 
The best place to be. 
The best place to escape the everyday. 
Related post: Zurich Layover Guide
Funny Zurich Instagram Captions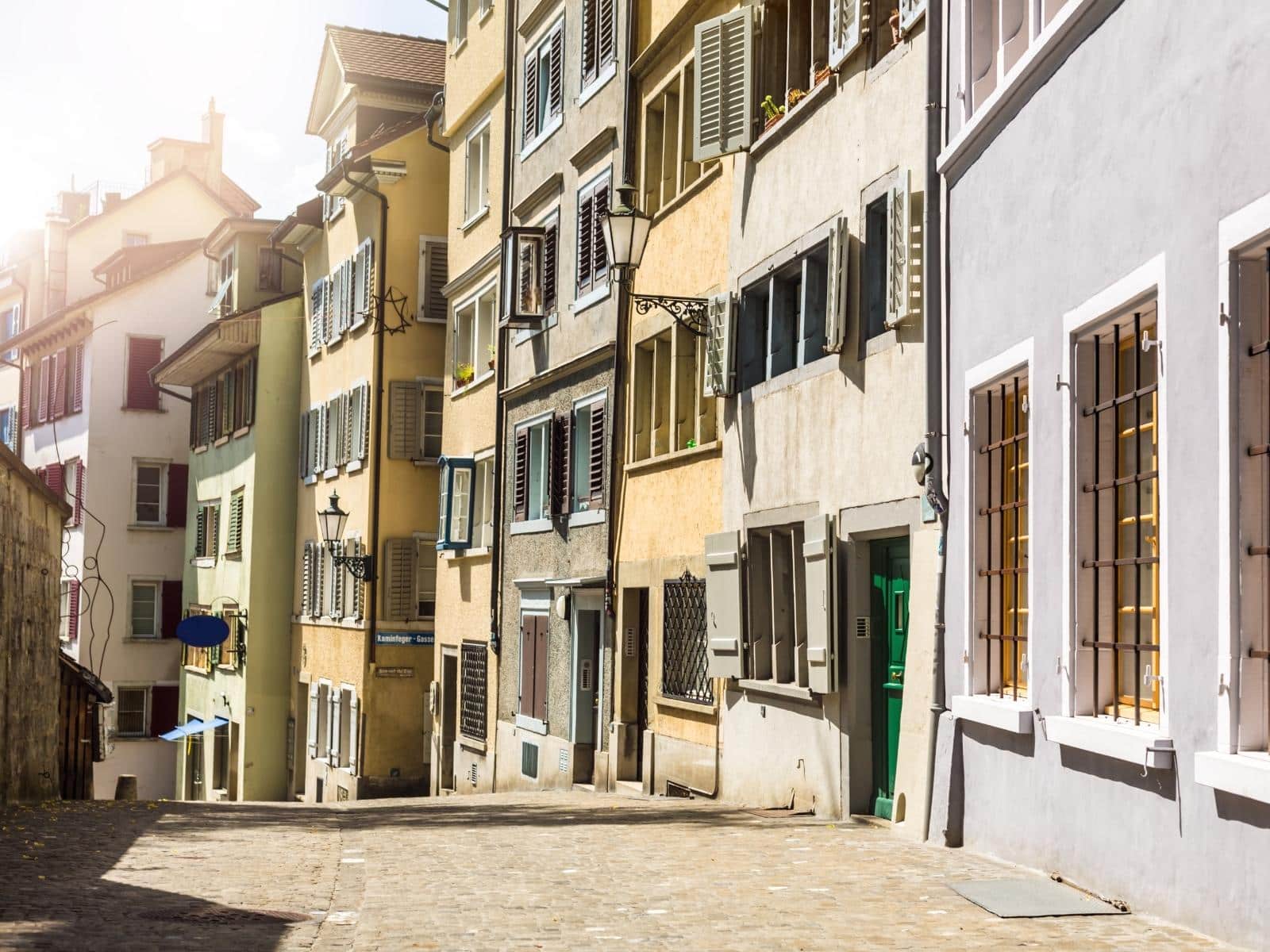 I heard that eating chocolate is how the Swiss stay so positive. 
A rösti a day keeps the doctor away. 
Lake hair, don't care. 
Lake mode: activated. 
I could live here forever and be happy. 
Paradise found at the lakes.
Living the lake life. 
The lake and the mountains have become my landscape.
Lake days are my therapy. 
Zurich Puns 
Zurich, I'm very fondue you. 
Zurich is so sweet! 
I'm feeling so so-Swiss-ticated in Zurich. 
Zurich's Old Town is great and Altstadt
I lake Zurich a lot! 
Rhine bright like a diamond.
Are you taking the Swiss?
Zurich, I like you a choco-lot!
What's so great about Switzerland? Well, the flag is a plus. 
Related post: Rooftop Captions For Instagram
Short Zurich Instagram Captions 
Meanwhile, in Zurich…  
Falling hard for Zurich. 
Zurich made me do it. 
A city that I'm already missing. 
Let's runaway to the lakes. 
Rösti anyone?
Wanderlust and city dust
Zurich let's do it. 
Zurich Quotes For Instagram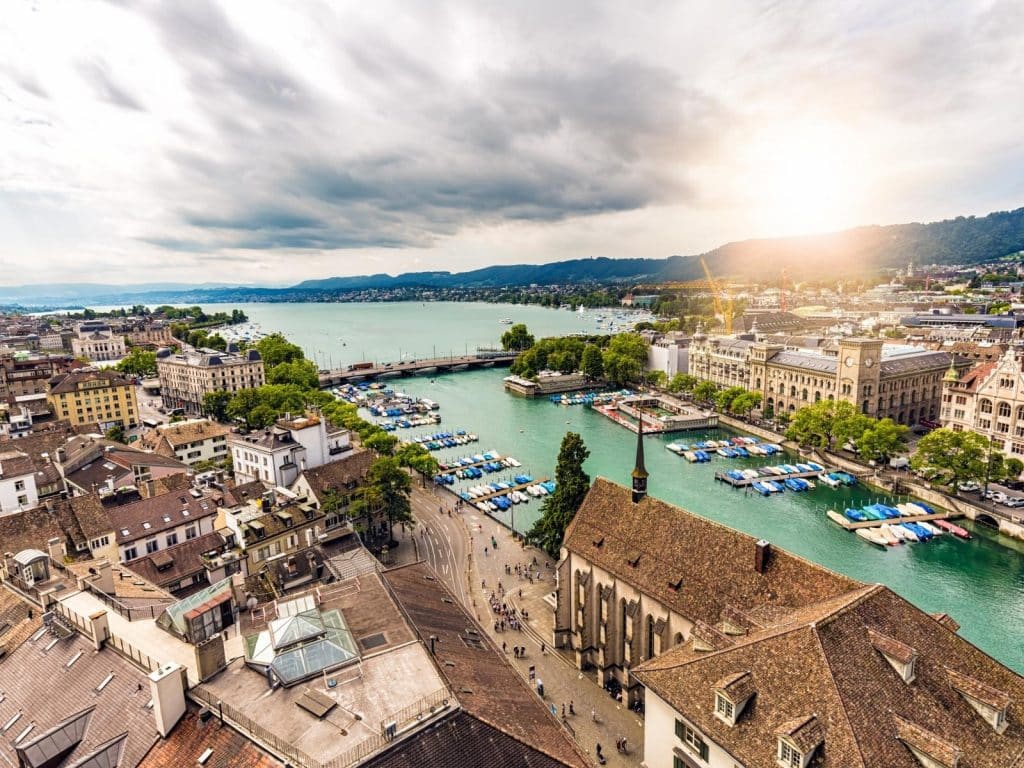 "You go to a place for a visit and deep in your heart you think that this place can be your own home and Zurich is such a place!" – Mehmet Murat Ildan 
"It is always easy to create an ordinary city; what is difficult is to create an extraordinary one, peaceful and restful one, smart and tidy, artful and cultivated one, in short, a livable one! And Zurich is such a city!" – Mehmet Murat Ildan
 "From their castle in Zurich, the owners of soccer do not propose, they impose. That's their way." -Eduardo Galeano 
"I don't want to compare my city to Zurich; thank God we're not that boring. Rio is advancing fast, but we're at a different phase in our civilization."-Eduardo Paes
"When I came to Zurich, the most materialistic city of Switzerland, there was nobody ready-made for my needs. I then shaped some for me. They were meant for this experience. One could see it from their dreams." 
– Carl Jung 
"So often was Zürich ranked as one of the world's best cities. She thought about that, then conceded that if she hadn't been so sad the last nine years she might have seen it." 
– Jill Alexander Essbaum  
"Those eyes, seemingly without mystery, are like certain closed cities, such as Lyons and Zurich, and they hypnotize me as do empty theaters, deserted prisons, machinery at rest, deserts, for deserts are closed and do not communicate with the infinite."-Jean Genet
"In Zurich, in a cafe overlooking the Limmat, I ate butter-drenched white asparagus pulled from the ground that morning; it had the aftertaste of champagne. I've been able to appreciate epic meals in San Francisco, New Orleans, Berlin, Paris, Las Vegas." -J.R. Moehringer
 "How wrong Emily Dickinson was! Hope is not "the thing with feathers." The thing with feathers has turned out to be my nephew. I must take him to a specialist in Zurich."― Woody Allen, Without Feathers 
"Somewhere along the way, New York became all about money. Or rather, it was always about money, but it wasn't all about money, if you know what I mean. New York's not Geneva or Zurich yet, but we're certainly heading in that direction. London is, too."- Graydon Carter
Related post: Summer Captions
Zurich Hashtags For Instagram
#zurich #zürich #switzerland #züri #swiss #visitzurich #schweiz #zrh #zurich_switzerland #igerszurich #dasischzüri #ig_switzerland #zurichlake #lszh #locarno #svizzera #schwyz #suisse #myswitzerland #visitswitzerland #switzerlandwonderland #inlovewithswitzerland
Zurich Instagram Captions & Zurich Quotes Conclusion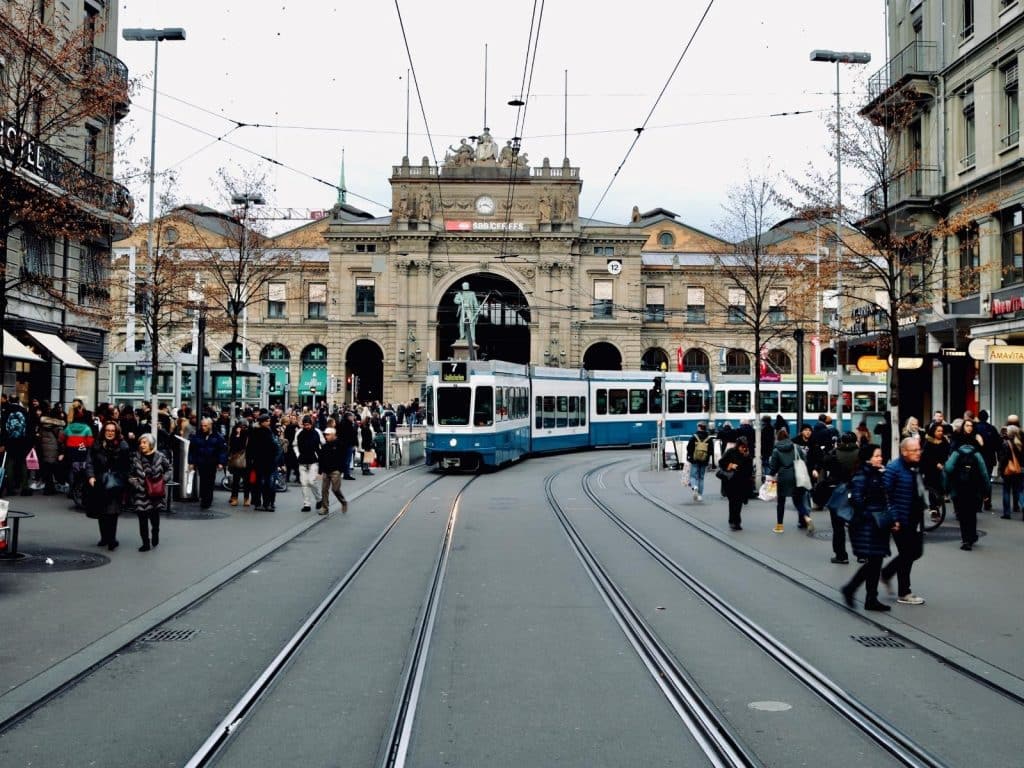 We have come to the end of our Zurich Instagram captions. I hope you enjoyed them all and will find them helpful during your trip to Zurich. Let me know in the comments below which one of these Zurich quotes, Zurich captions, and Zurich puns you enjoyed the most! 
Love quotes? Check out these other Instagram captions: 
Like this post on Zurich Instagram Captions? Share it with others or pin it for later!