Needing some new traveling hacks? The exploration of unknown regions, whether nationally or internationally is always an exciting experience. Escaping the routine can be thrilling; however, it does come with a little baggage – no pun intended.
Avoid the anxiety for your future travels and use these 66 travel hacks and make your adventure from planning to your return home a breeze.
This article may contain affiliate / compensated links. For full information, please see our disclosure here.
Love hacks? Check out these other useful posts:
Traveling Hacks Before Your Trip
1| Reserve A House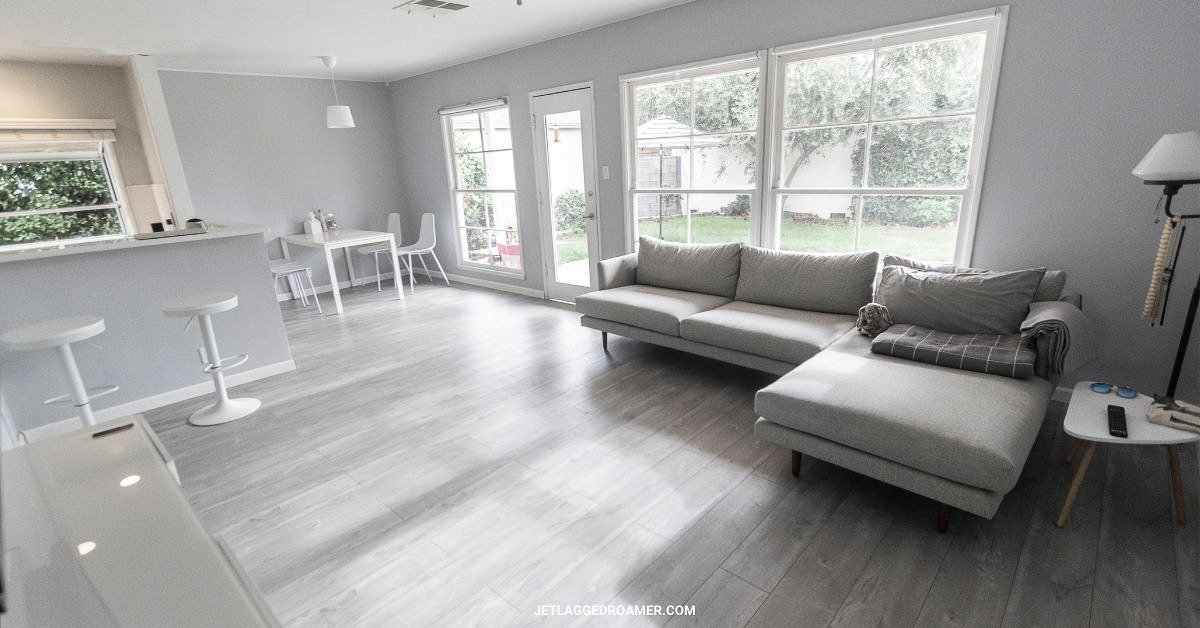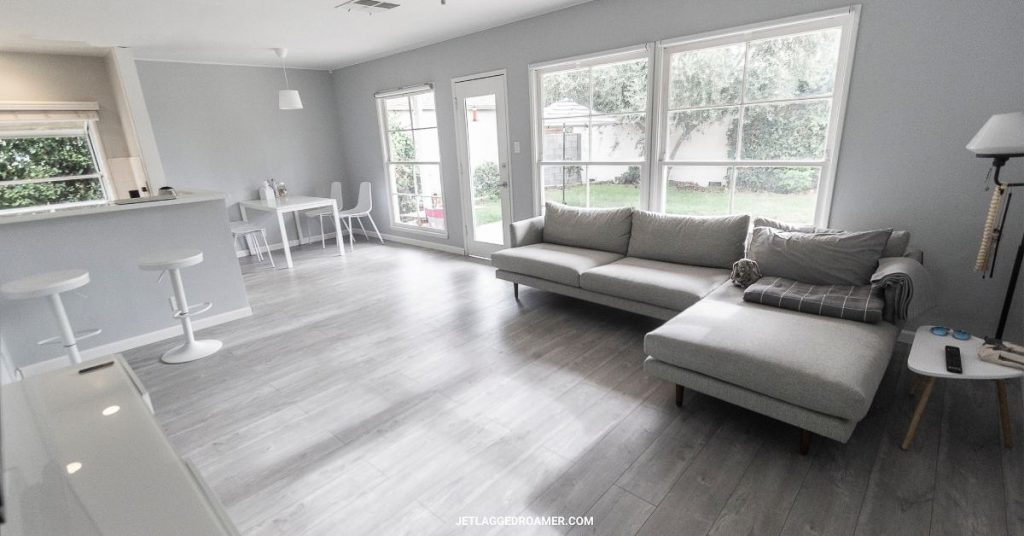 Book a house instead of a hotel in case you are traveling with a family or a single room if traveling alone is one of the traveling hacks you should consider. There are some websites and apps like 99Acres,NestAway, AirBnB, and many others that can provide houses and private rooms from homeowners for rent, which generally offer better accommodations than hotels.It is easier and cheaper!
2| Scan Your Passport
Scan your passport and send it by e-mail to yourself or encrypt and store scans on a separate hard drive or in the cloud. This will give you an extra copy in case of unexpected loss or theft.
3| Inform Your Credit And Debit Card Companies 
Informing your credit or debit card company before traveling eliminates the possibility of potential fraud. These companies are always on alert and notice suspicious activity and alarms may be triggered so you're notified.
4| Carry Your Own Water Bottle
Toting your own water bottle allows you to have water handy when needed. Also, selling water in a used bottle is common practice in some countries you may be traveling to. 
5| Get A Credit Card With Points
Apply for a credit card with awesome perks that have points.  You can earn points by flying, just speak to the representative and do your own research on how to use them.
My favorite credit card that I personally use is the American Express Platinum credit card. It's an amazing card to have if you travel often and has amazing benefits. With this card, you get Priority Pass and have access to airport lounges worldwide that have free WiFi, comfy sofas, and free food and beverages. 
6| Avoid Long Security Lines
You can reduce your waiting time and travel stress by applying for Global Entry which allows quick clearance upon entering the country and TSA pre-check. Avoid long security and customs lines by applying for your card right here.  Also, most credit card companies offer to pay for your application as an added bonus.
7| Organize Trip Itineraries in Google Maps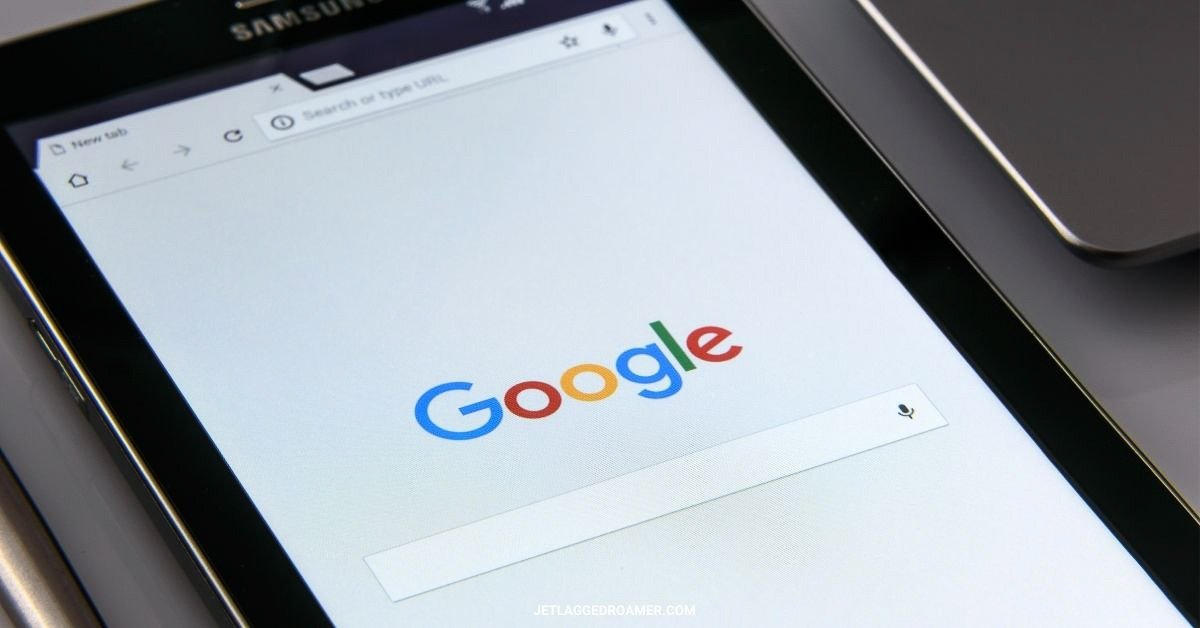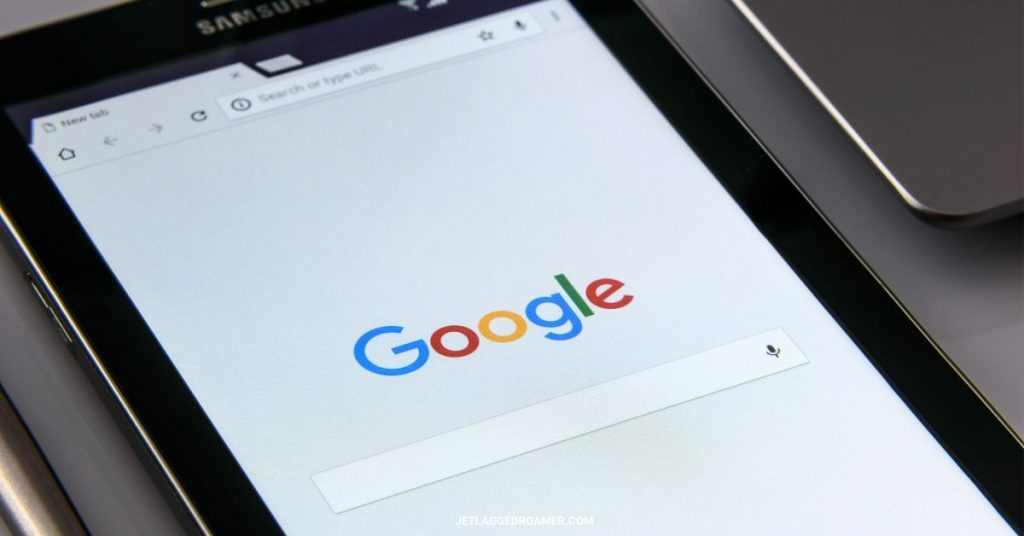 One travel hack to make your trip planning super easy and organized is Google Maps, which makes it easy to remember all the places you intend to visit.  Google Maps allows you to use a trip planner by creating a custom map and adding pins for multiple locations. You can download all the destination information you added for offline viewing. 
8| Select Special Meals For Long Flights In Advance
Some major airlines do provide special meals for those with specific diets such as kosher, vegan, and low sodium. Those who do place their special order tend to get served first so you can quickly stave off your starvation first for your long flight. 
9| Select The Right Seat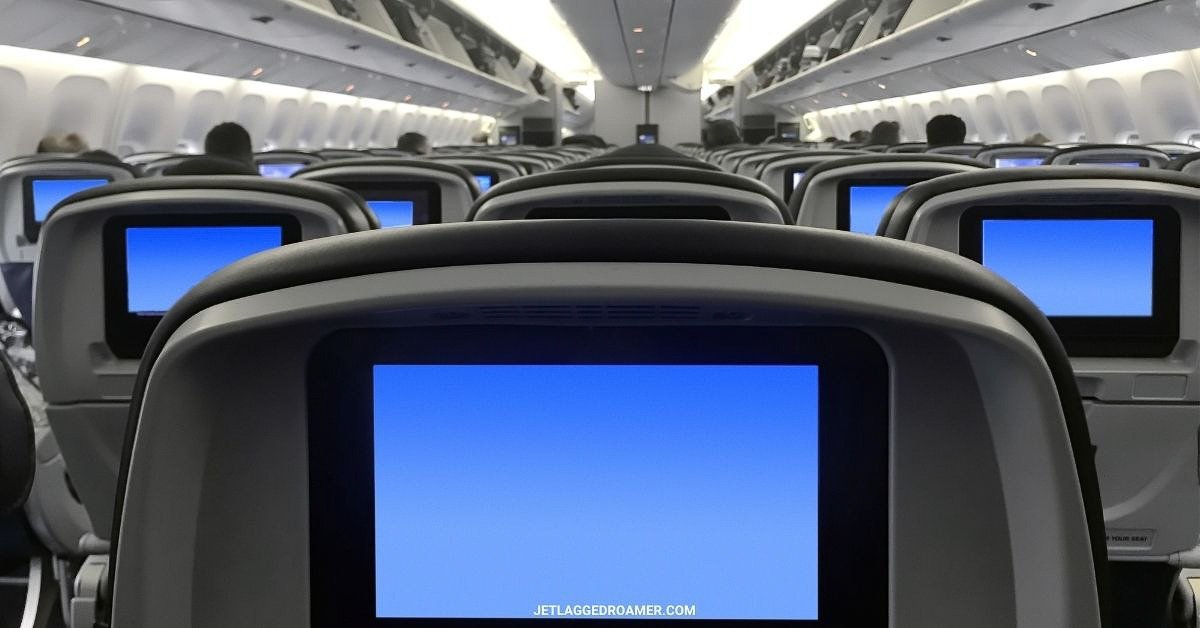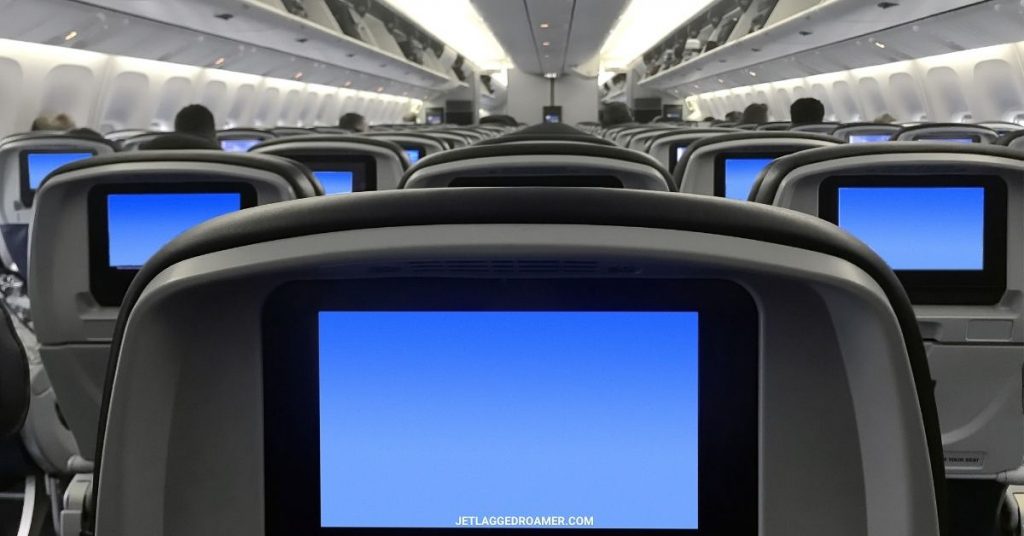 Exit rows, aisle or window seats, and anything near the front are generally considered as the best seats on a plane. It is up to you to choose the place you will feel most comfortable sitting on the plane for a long duration. 
10| Score On Cheap Flights Being Flexible With Destination And Dates
Flying off-season is a travel hack that can save you hundreds of dollars. If that is not an option try looking at other similar destinations that are less expensive. Learn even more tips on how to book cheap flights here.
11| Watch Out For Price Drops
Be on the lookout for price glitches when the wrong price for a flight is accidentally listed. Most of the time you can save hundreds of dollars if you find one of these errors. Don't wait to discuss it with a friend or whomever, get the ticket immediately before it gets noticed by the agency. 
You can find these errors on Skyscanner, Google Flights, or other online travel agencies. 
One of my favorite traveling hacks is using Going is a website that spots these errors for you. 
12| Invest In Good Noice-Canceling Headphones
Reduce environmental distractions and enjoy a better audio experience when traveling because the noise of flying can be so distracting, especially when you're trying to catch some sleep. 
13| Invest In Good Adapters
More than likely you will be carrying a phone, a camera, maybe a laptop, and probably a few more things, like portable speakers or an electronic razor. You will need to charge all those items from time to time. But, when buying an adapter take into consideration the quality, weight, size, and durability. 
14| Get Inspiration For Your Trip Through Social Media
Get inspiration and look at photos or videos of people who have already visited the place where you are going. 
15| Keep Quotes In Notes On Your Phone
If you come across some travel quotes you enjoy keep them in the notes application on your phone so you have a nice caption handy when posting one of your travel photos on Instagram. 
16| Fool Pickpockets With A Fake Wallet
Buying a travel wallet is one of the most important traveling hacks. Since you more than likely be carrying all your cash and important cards with you a travel wallet will guarantee that you have your cards and cash safe and prevent a pickpocket from stealing your real ones.
17| Get A Good Travel Wallet
This wallet is not to fool those thieves or the everyday wallet you carry, but to help you stay organized with your boarding passes, currency, and photocopies of your passport.
18| Travel Offseason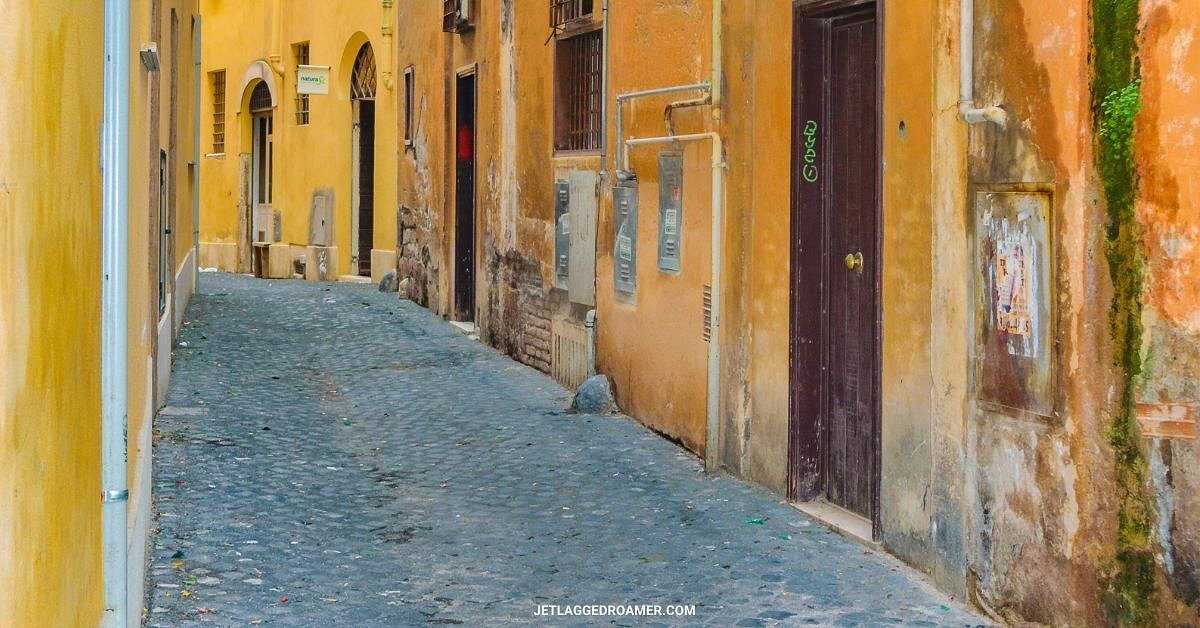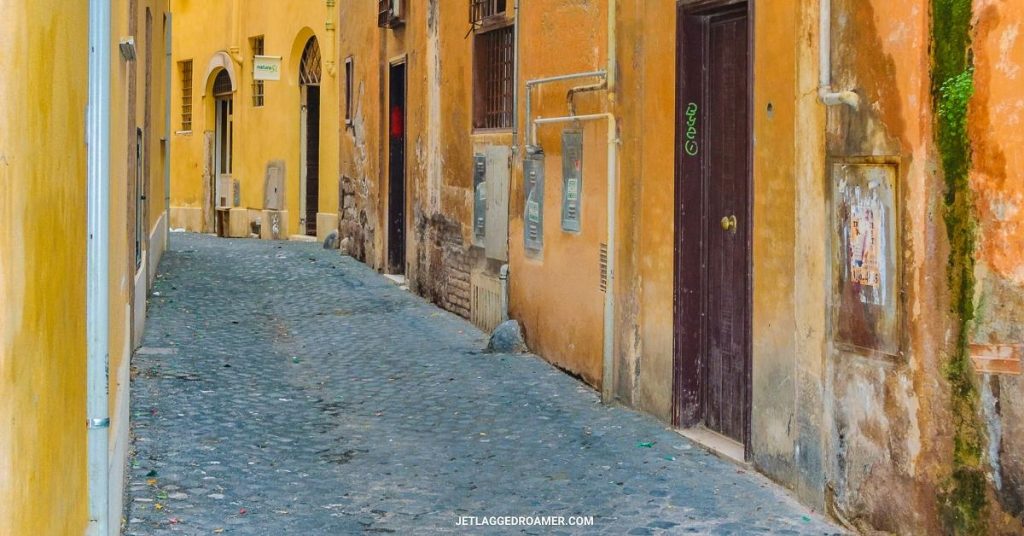 Who doesn't love a good traveling hack to save some cash? Get an idea of the place you are visiting, and if ideal weather conditions aren't a concern, you should seriously consider visiting in the off-season. Flights, accommodations, and food are usually cheaper during this time, plus places tend to be less crowded with tourists so you can avoid long lines at popular spots. 
19| Have A Frequent Flyer Account With Airlines You Travel Most
Having a frequent flyer account with your favorite airline you can accumulate awards the more you fly with them. 
20| Compare Prices Of Flights
Booking a flight can be expensive and overwhelming due to the number of airlines and flight options. By doing a little research and checking other booking sites other than the most popular for reserving a flight or a hotel.
Review all of the available airfares to find the one that best suits your budget. It may take a little work, but it can save you a ton of money.
21| Wait For Booking To See If The Flight Is Full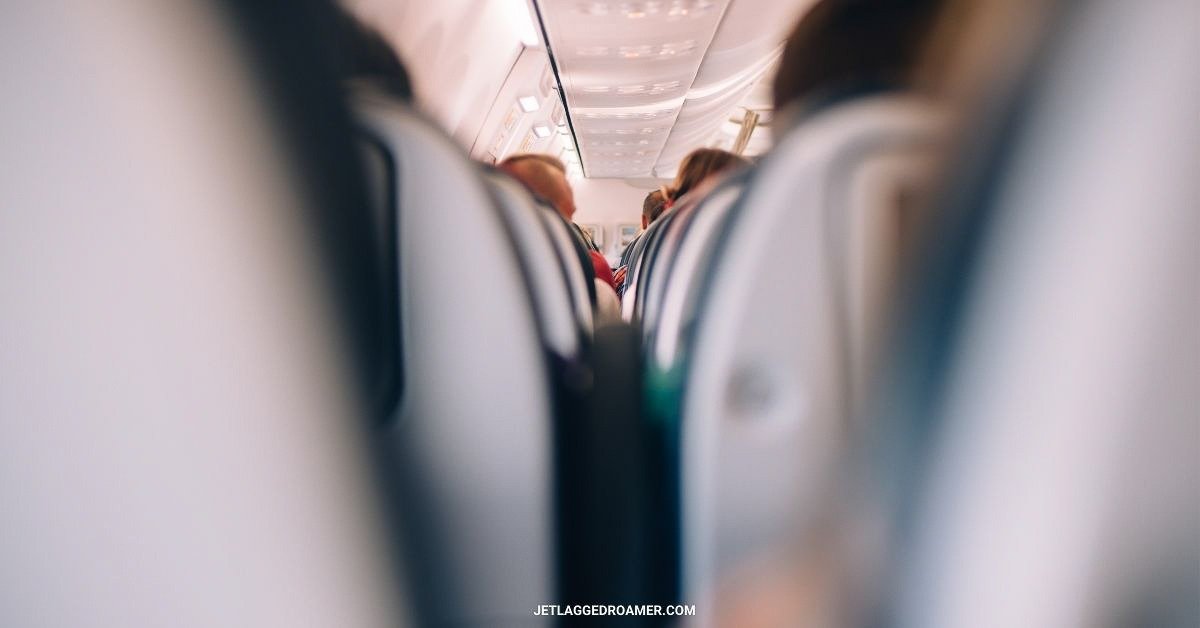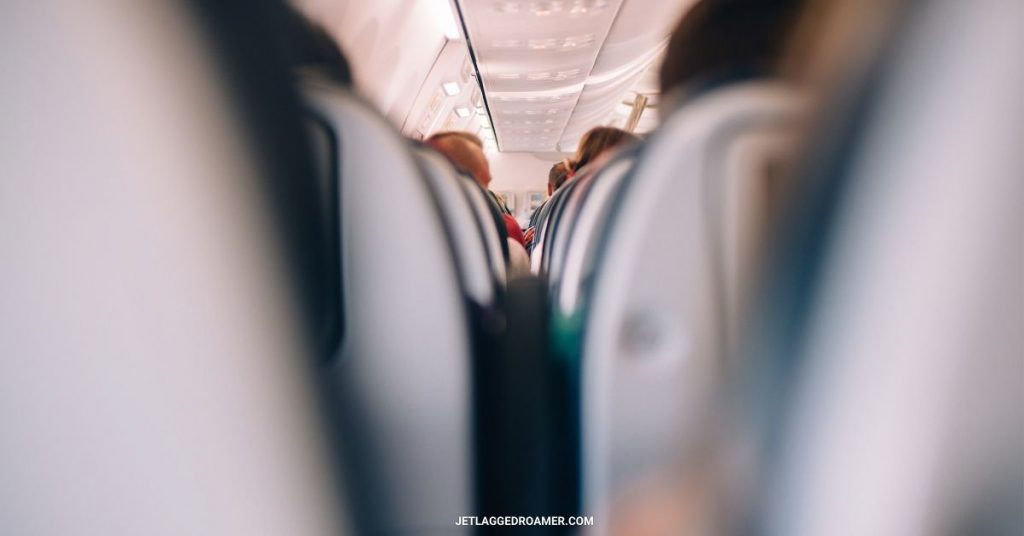 Ask to be put on the upgrade list when given the opportunity. Also, offer to wait for another flight if the plane is fully booked so you can negotiate for a better seat. 
22| Search On A Private Browser
There are many factors involved in determining the price of a flight, including the location of the search, the airport you plan to use, the time before the flight, and the day of the week you plan to leave. 
Look for a cheaper flight by simply using a private browser that allows you to navigate the internet without leaving a trail. This is actually quite simple and could save you a few dollars on the final price of your ticket.
23| Track Flights With FlightAware
Keep yourself updated on flights with the FlightAware application. Stay in the loop on flight delays or if your plane had to be rerouted for any reason. 
24| Set Up Price Alert
Fare alerts can be a great tool in a traveler's personal toolbox. You can set them up when you are following the price of a specific flight or itinerary to receive an email (or application notification) when the price of the flight changes, whether it increases or decreases.
Travel Packing Hacks
25| Get Help With Packing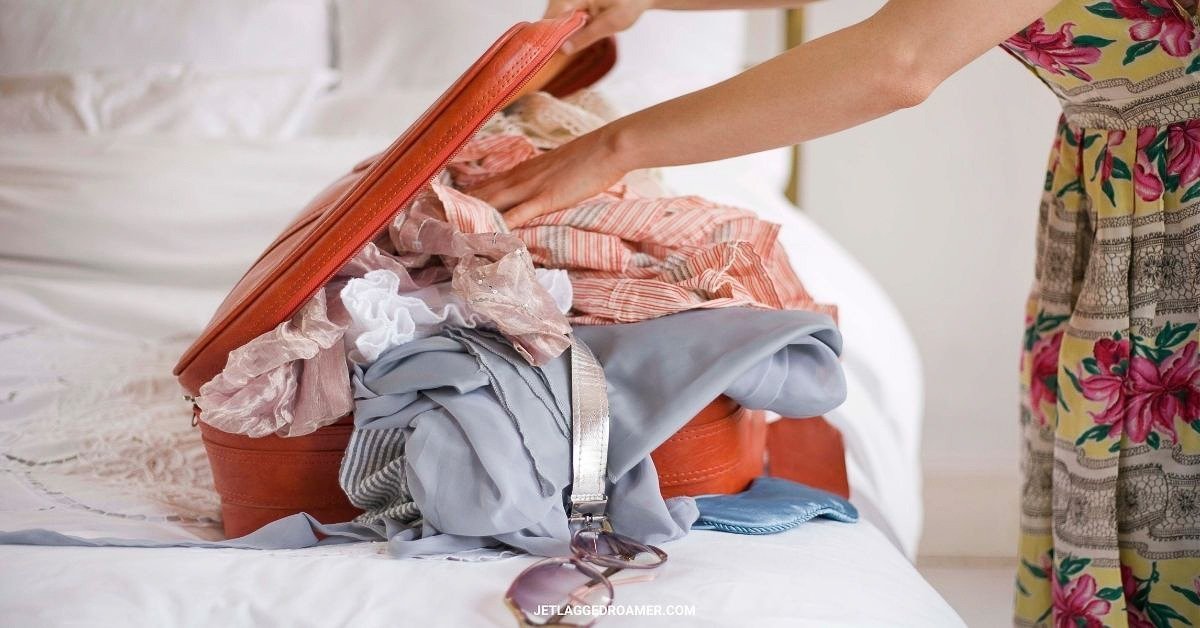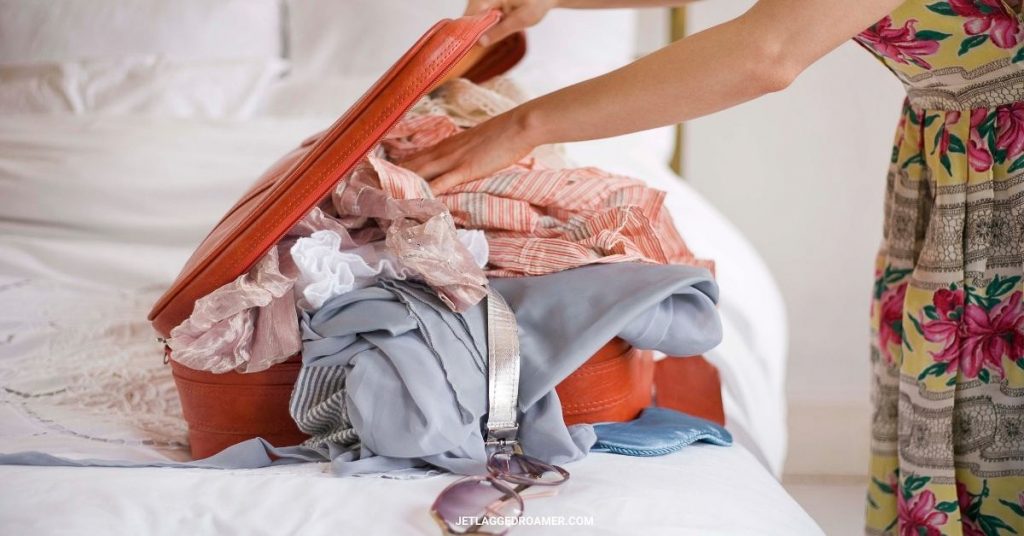 To think and decide what you need to pack can be a bit daunting. Get some helpful packing hacks by simply letting the "PackPoint" app decide for you!  This application tells users what they need to pack by entering information about their trip: destination, departure date, number of nights spent there, and type of trip.
26| Don't Over-Pack
Count the number of days you will spend on vacation and simply break them down into events or activities, so you can avoid taking too many items. Don't pack too much so you can leave some space for all the souvenirs you will buy there!
27| Have A Packing Checklist On Your Phone
One of the packing traveling hacks I cannot live without is keeping a packing checklist on my phone. By having this list I know I am packing all items I need for my trip and am ensured I won't leave anything behind. 
28| Ditch Folding And Roll Your Clothes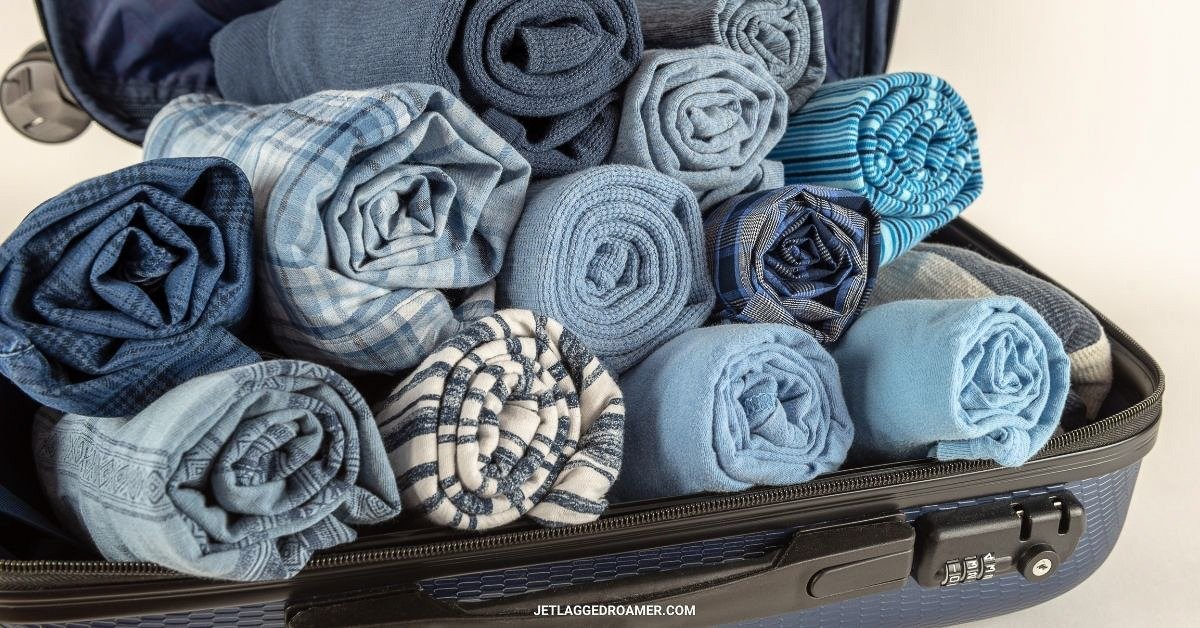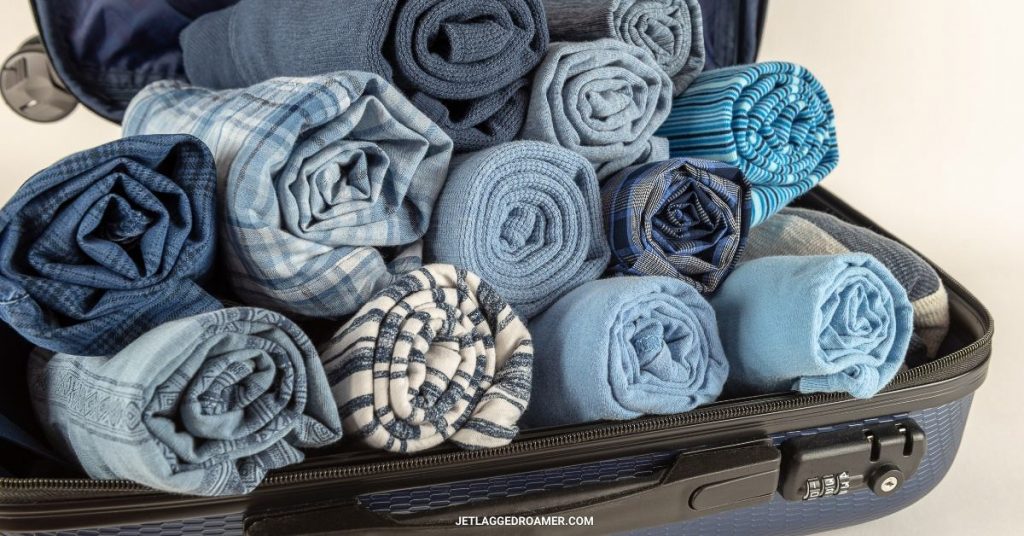 Save space in the suitcase by rolling clothes instead of folding them; you can even roll underwear and socks within your clothes for optimal space-saving. 
29| Pack A First Aid Kit
Have a simple first-aid kit for common medical emergencies with medicines you keep at home such as antacids, aspirin, allergy relief, anti-nausea, bandages, thermometer, and even tweezers. You can purchase a mini kit here to keep in your luggage for travels. 
30| Use Packing Cubes
Packing cubes are one of my favorite packing hacks especially for staying organized. I held off using them for a while because they seemed unnecessary. But seriously though,  they save a lot of room and keep all your items neatly compressed. 
31| Avoide Packing Bulky Clothes In Your Suitcase
Avoid packing bulky clothes in your suitcase and opt for layering instead. If you are heading somewhere cold and laying wouldn't be enough to keep you warm, wear your coat on the plane. 
32| Refill Travel-Size Toiletries
You can use reusable travel-size containers for all your toilet items and fragrances. 
33| Pack Dryer Sheets In Your Suitcase
Packing a dryer sheet is a good travel hack to keep your clothes smelling fresh and avoid used clothes from passing on their funk to your clean items. 
34| Pack Small Items In Pillboxes
If you have jewelry and small items, using pillboxes to pack them keeps them nice and organized.
35| Stuff Your Shoes With Stuff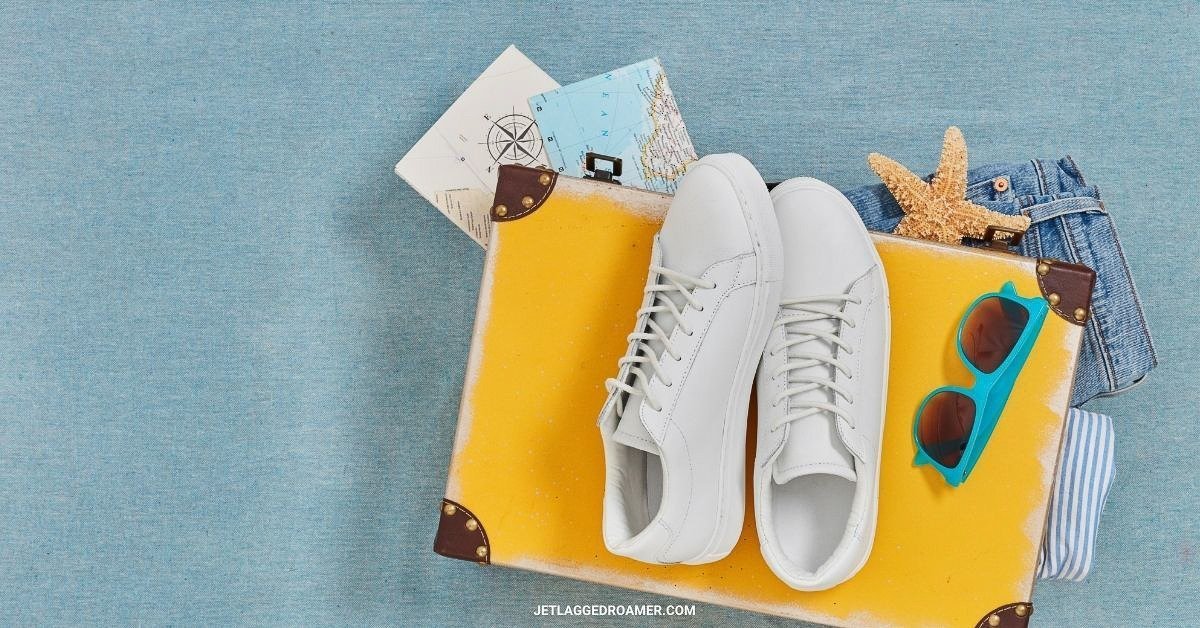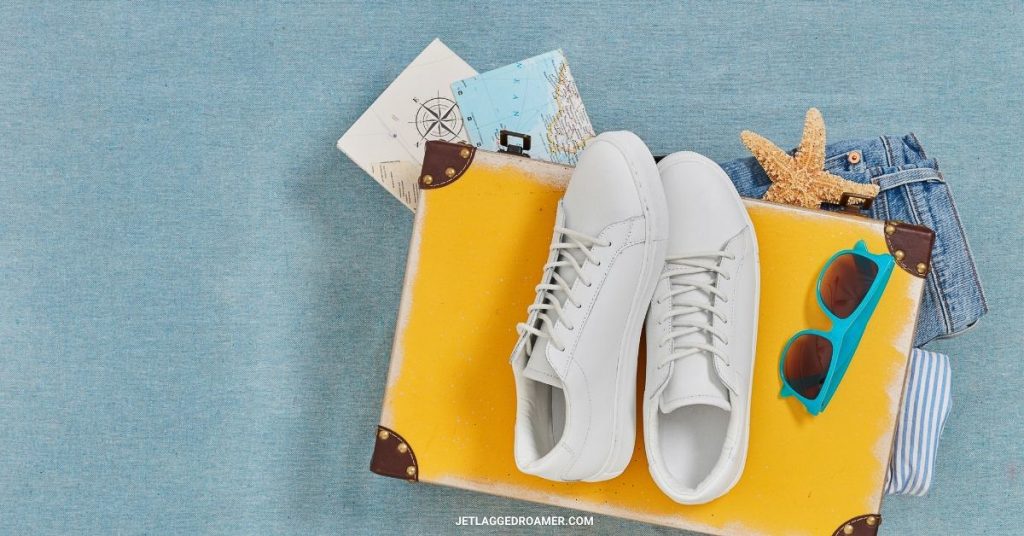 Save some space in your suitcase and pack your socks in your shoes. Protect your other items by wrapping your shoes in a plastic bag. 
36| Pack Spicess In Tic-Tac Containers
If you are taking spices simply place them in tic-tac containers. This allows you to save space and from coming undone in your suitcase. 
37| Put A Binder Clip On Razors
Using a binder clip to pack your razor will protect you and the items in your suitcase from being damaged.
38| Pack Detergent Strips
Take a small bottle of laundry detergent to wash your clothes when able. If you want to save some extra space in your suitcase, detergent strips are a way to help and a great sink laundry detergent option.
39| Lable Your Suitcase Fragile
Labeling your bag as fragile means your bag is not only more likely to be handled properly, but it will also end up at the top of the pile in the storage compartment of the plane.  So, you will retrieve your bag first before the other passengers do.
40| Take A Portable Water Purifier
One of the traveling hacks you should consider in investing is a portable water purifier. You can ensure you will have safe and clean drinking water at all times when traveling.
41| Use Pen Springs For Cables
Avoid your cables bending and breaking in your suitcase by using a pin spring. 
42| Take An Extra Extension Cable
Taking an extra extension cable can be very useful in case yours has a problem. Also, if your friend forgets theirs I am sure they will appreciate that extra one you packed. 
43| Take A Jacket
You know that the weather can be very unpredictable sometimes, so avoid being cold if the weather changes unexpectedly during your trip. 
Traveling Hacks For The Plane
44| Get Internet Service On The Plane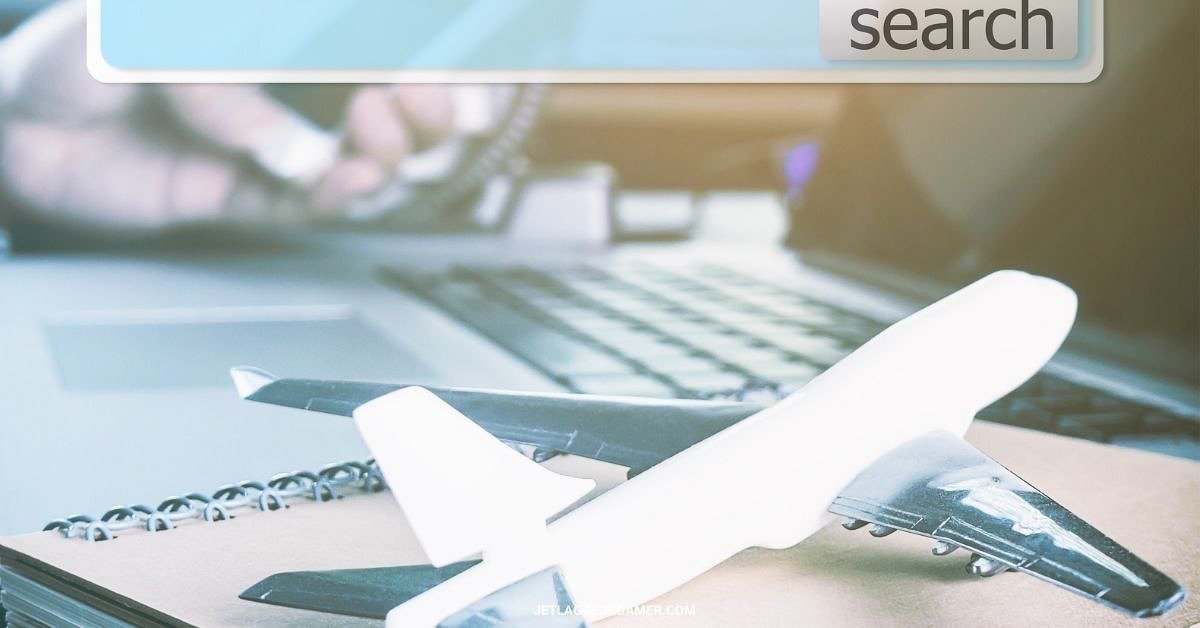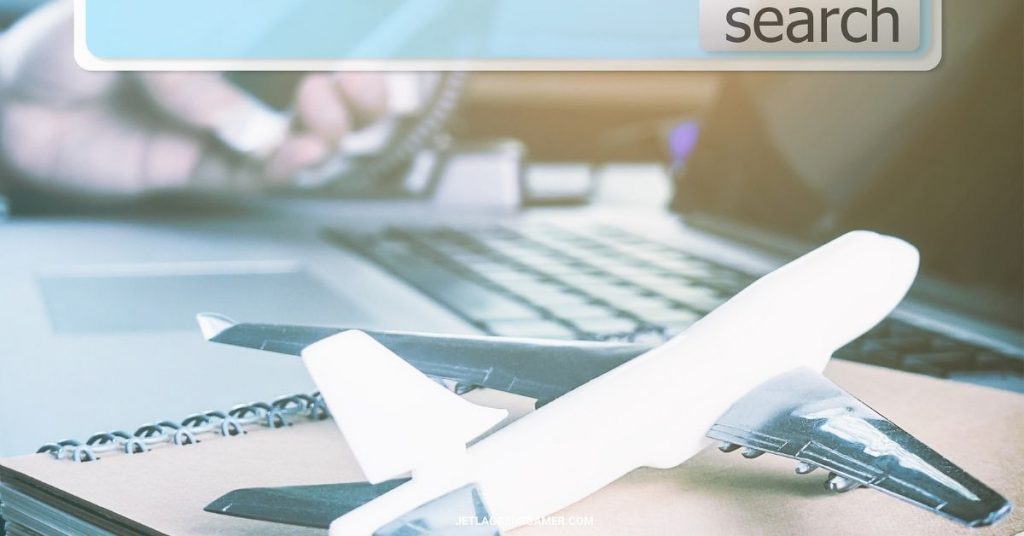 Make sure you have an internet service if you have a long flight to keep yourself entertained and just in case you get stuck with a difficult passenger seated next to you on the plane.
45| Always Pack A Pen
Before you leave home, make sure you have a pen so you can fill out the customs forms. You should know that people will ask for your pen on the plane because they probably forgot to bring theirs and rarely do the flight attendants have one.
46| Go To The Potty Before Landing
Before landing, make a quick sprint to go to the bathroom and use this as an opportunity to relieve yourself so that you don't have to fight for the toilet when you land.
47|Make The Most Of Layovers
Long-haul flights can be difficult and uncomfortable and layovers can be an opportunity to stretch your legs and relax before the next flight.
Also, it's an opportunity to explore two or more different cities for the price of one if time permits. During my long layovers, I was able to squeeze in trips to Amsterdam, Zurich, Brussels, and Paris. 
48| Keep Skin Hydrated With Long Flights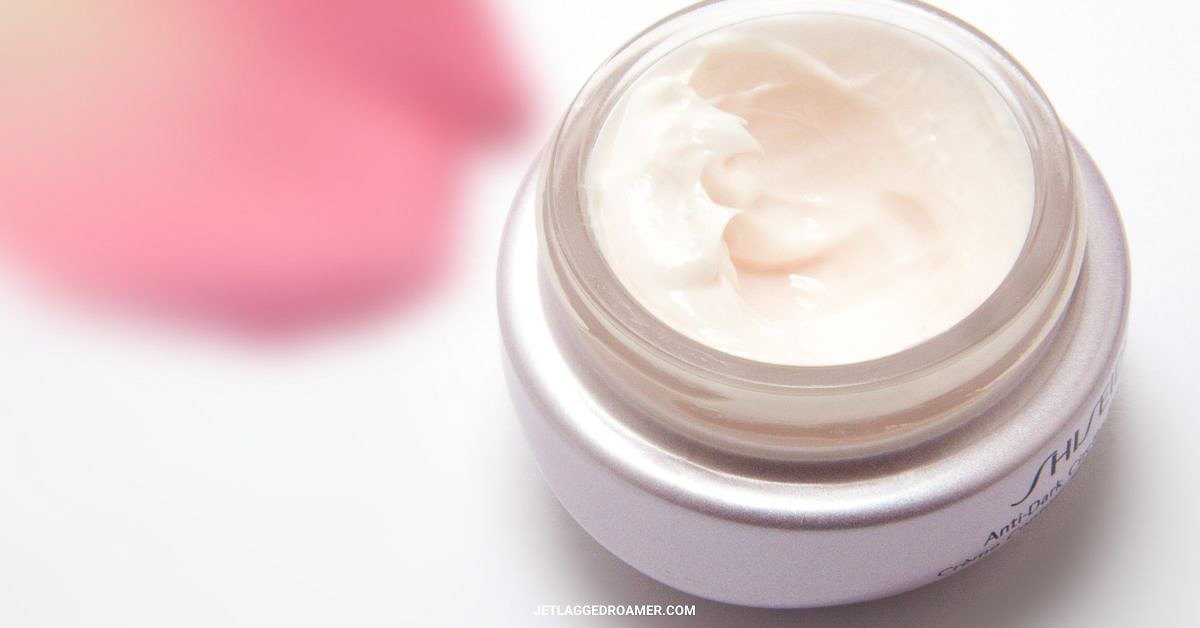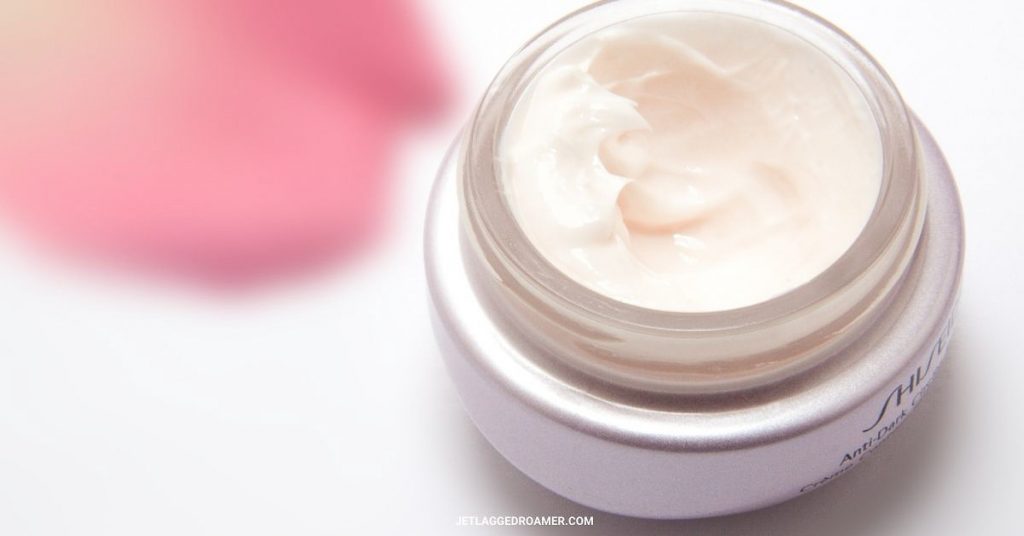 Flying can wreak havoc on your skin from the plane's low humidity, dry cabin, and recycled air.  This dehydrates your skin, increases oil production, and exacerbates acne in all skin types.
 It's a good idea to keep your skin hydrated before heading to the airport and during your flight. You can find out some travel hacks on taking care of skin on your trip right here. 
49| Get Adjusted To Time Zone And Avoid Jetlag
Manipulate your body clock and switch to a new time zone as quickly as possible by controlling your exposure to light and darkness before you travel. You can calculate the schedule adjustment for the time zone you're heading. "Entrain" is a free application and can be downloaded to your smartphone and it makes adjusting to your new schedule easy to follow.
50| Get Perks And Upgrade By Giving Up Your Seat
In most cases, when the airline sold more tickets than seats available, they start looking for passengers who are ready to give up their seats. 
Compensation for giving up your seat has substantial incentives such as travel vouchers worth $200 or more or free tickets for a future flight. On my flight from Amsterdam to the UAE I was offered 500€ to wait for the next flight! 
51| Download Movies Prior To Your Flight
If your flight is going to take long, you will certainly get bored. So prior to your trip make a list of movies you want to download so you're occupied and entertained during the flight. 
Epic Travel Hacks During Your Trip
52| Stock Up On Itemes When Your Arrive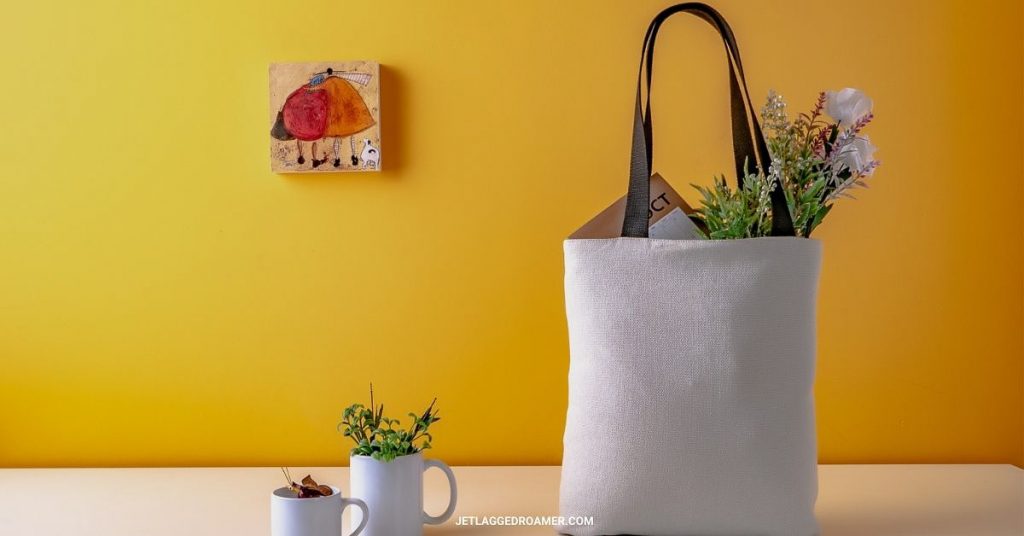 As you arrive at your destination, stop by the local store and grab a few snacks and water from local stores rather than from hotels to save money. 
53| Only Unpack What You Need
 Only unpacking what you need from your luggage is a traveling hack to help keep you organized and decreases your chances of forgetting something when you leave.
54| Be Polite To Everyone
Certainly don't forget to be polite, just be nice! 
55| Try To Speak The Local Language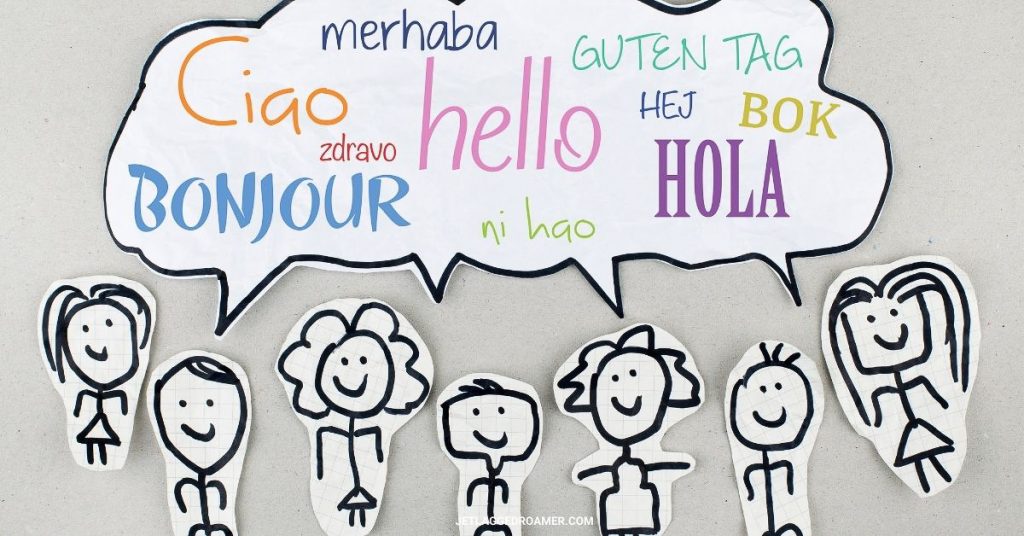 Try to speak the local language, it will give the locals the impression that you are interested in them and in their culture.
A few friendly and common phrases include: 
Hello
Good-bye
Please
Thank you
Where is the ______?
How much?
56| Take A Walking Tour With Locals
Showaround and Triple are great applications to find locals who do different tours in their city and who knows you may also become friends.  You can book tours such as walking around the city, food tours, or a cooking class to learn a tasty traditional dish.
57|  Get Currency At Local ATMs
Getting your cash from the ATM  is the best place to exchange currency, which will typically offer better rates and lower fees.
58| Charge Your Electronics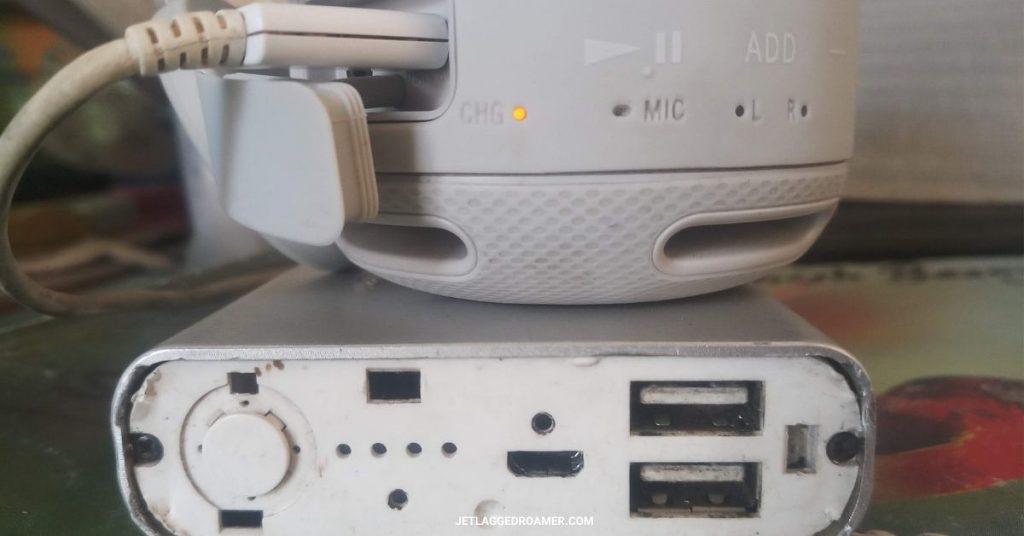 Most modern TVs have a USB connector on the back or side. Simply plug in your electrical device and let it charge. 
59| Keep Rechargeable Batteries Cold
A helpful traveling hack is keeping your rechargeable batteries fresh by putting them in the fridge
60| Rent A Car Or Bicycle
If you get tired of all that walking, I suggest you rent a car or perhaps a bicycle instead, which will cost you less. 
61| Download Travel Apps

62| Download Google Translate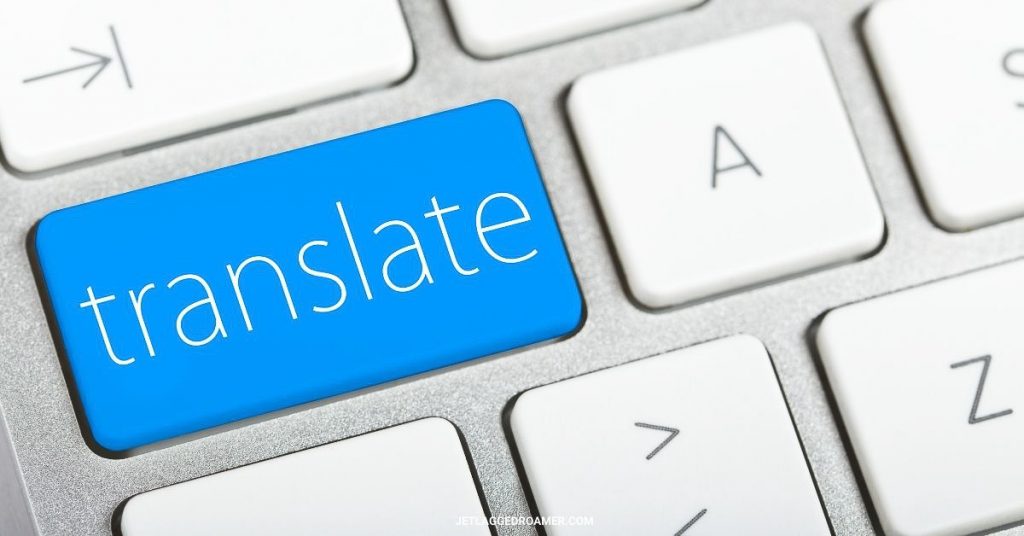 This application is extremely useful and can be used to type or talk. Whatever you type, Google Translate translates dozens of European, Asian, and African languages to and from English in the blink of an eye. 
When it comes to communicating the language of people in the country you are visiting, this application will help you say what you are looking for, whether in markets or shopping malls. 
63| Waterproof Items With Beeswax
Use waterproof beeswax for items such as belts, tents, and shoes to prevent water from passing through the fibers of the materials by rubbing it on a surface such as leather or canvas and then heating it.
64| Get Free Things Traveling
There are several travel tools that you can use that will provide you with useful gifts during your vacation and make the trip even more rewarding. Some of these include essential beauty products and holiday essentials. Most hotels provide them for free.
Back At Home Traveling Hacks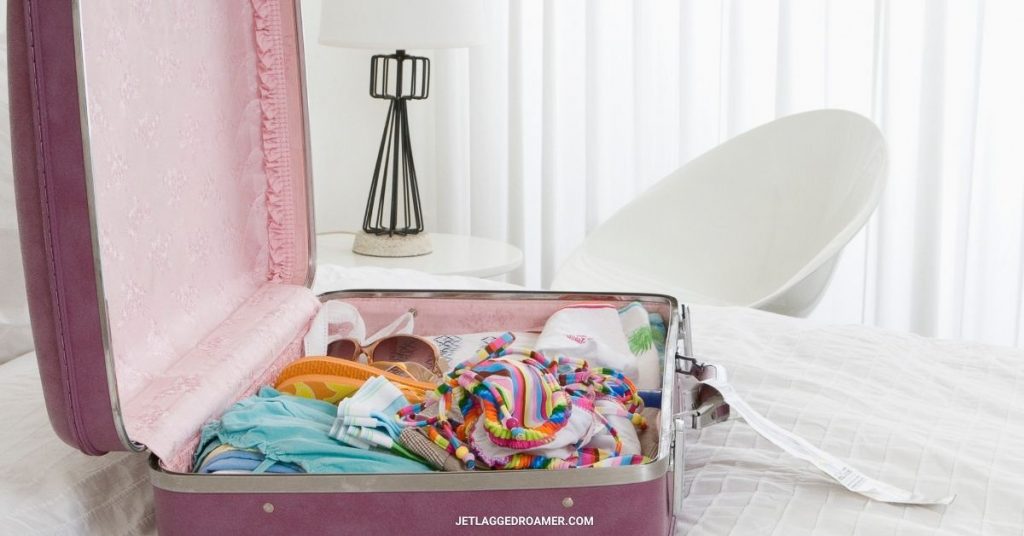 65| Unpack Right Away
As you arrive home immediately unpack your suitcase. It will help to prevent your luggage from getting a bad smell and the chore will be out of the way.  You will thank yourself 
However, if you are a frequent traveler, just keep the toiletry bag as it is; do not unpack it and have it ready for your next trip!
66| Plan A Staycation After Your Vacation
As fun as traveling may be, it can leave us drained physically when we return home. Plan a few extra days off before returning back to work.  Have a mini staycation so you can recoup and get some much-needed rest before getting backing up your routine. 
66 Traveling Hacks Finall Thoughts
I hope you have found these traveling hacks super helpful as they have been for me on your upcoming trip. Are there any traveling hacks not mentioned that have helped you during your travels? 
Related posts:
Like this post on traveling hacks? Share it with others or pin it for later!