Looking for some snazzy Florida captions to capture your Florida vacation? Even if you're a local playing in Florida's backyard these Florida captions are perfect for your trips to Orlando, Naples, Miami, and even a drive through the Florida Keys. 
So if you want to have a scroll-stopping caption for visiting the Sunshine State these Florida Instagram captions, Florida puns, and Florida quotes are bound to be perfect for your photos. 
So grab your flip-flops, bug repellent, and beach towel, and let's begin with our Florida captions. 
This article may contain affiliate / compensated links. For full information, please see our disclosure here.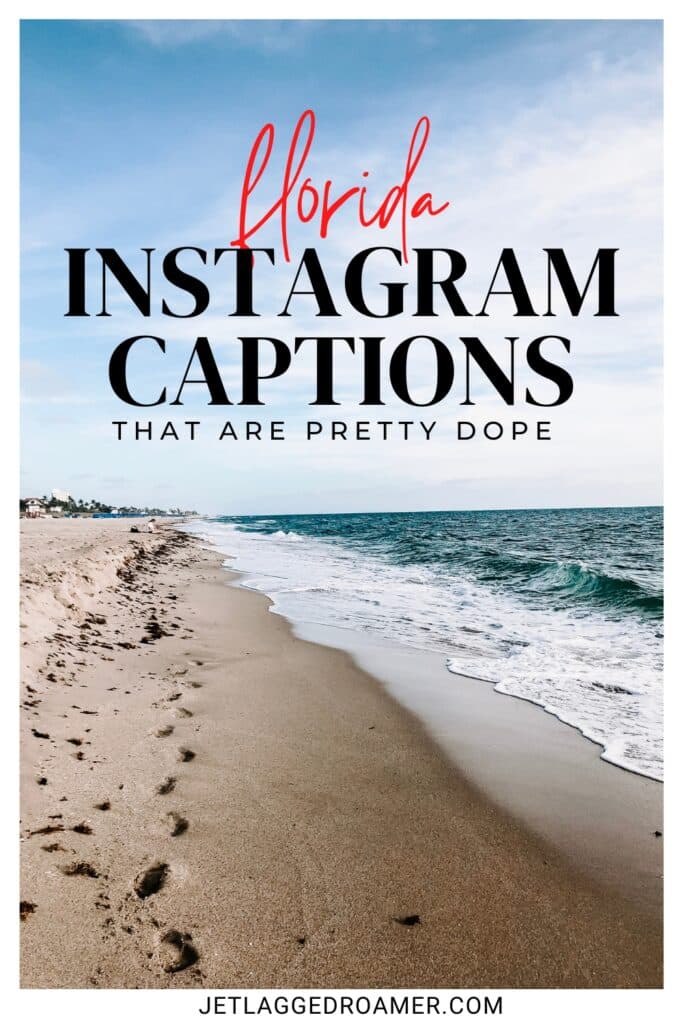 Looking for more inspiration for your Florida trip? Check out these posts:
Florida Captions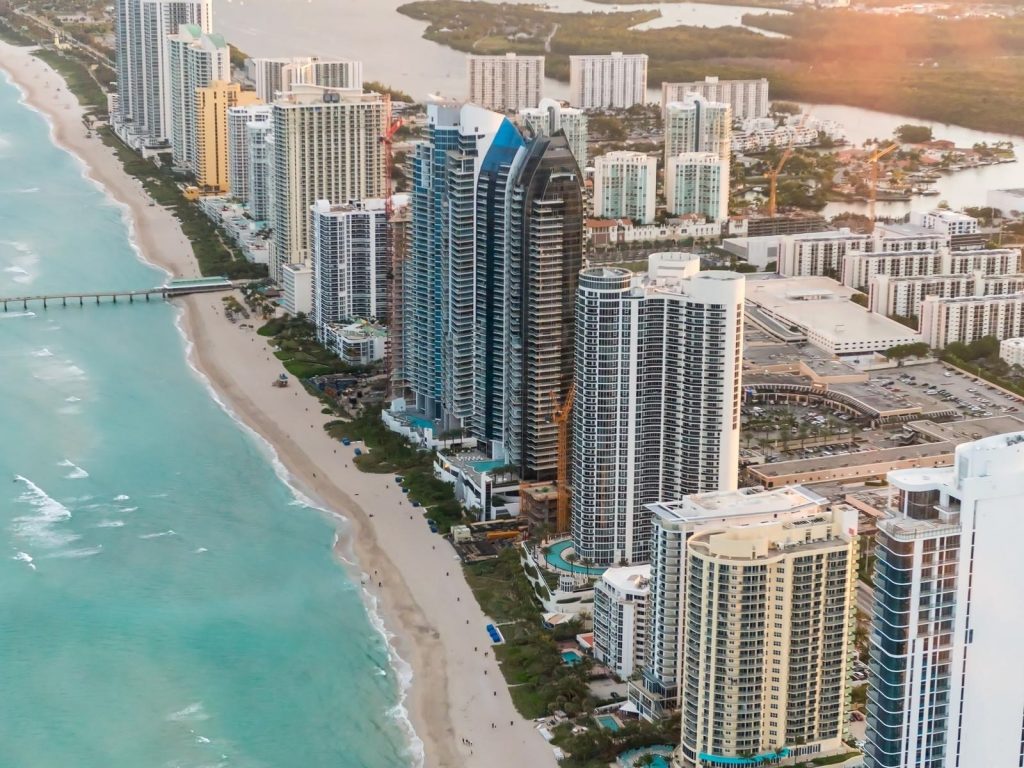 These Florida captions and Florida quotes for Instagram are going to be perfect to capture all your Florida photos. 
Living life in the sunshine state. 
Living that Florida life. 
Florida has my heart.
There is no place like The Sunshine State. 
The Florida views never disappoint. 
The best days are the ones spent in Florida.
Home is where the heat is. 
Got that Florida feeling. 
Once upon a time in Florida. 
Florida is a very healing place.
Some call it a vacation. I call it home.
Gone to Florida, be back never.
I need to live where summer never ends.
You don't have to shovel sunshine. 
You're a Floridian if you can pronounce: Kissimmee, Okeechobee, and Wauchula.
When life gives you lemons, hand them back and ask for Florida oranges.
Legends are born in Florida.
A bad day in Florida is still better than a good day anywhere else.
Short Florida Captions For Instagram
You are bound to find one of these short Florida captions for Instagram for your photos. They are fun and vibrant just like the Sunshine State. 
Florida fun. 
Florida mode: activated. 
Florida is my therapy.
Find me in Miami. 
Take me to Florida. 
Meanwhile, in Florida…
Florida mode: ON.
Florida native life.  
Where summer never ends. 
I left my heart in Florida. 
Publix is my therapy. 
You can find me in Florida. 
Florida is fun!
The land of sunshine.
From Florida with love. 
There's no place like Florida. 
Cute Florida Captions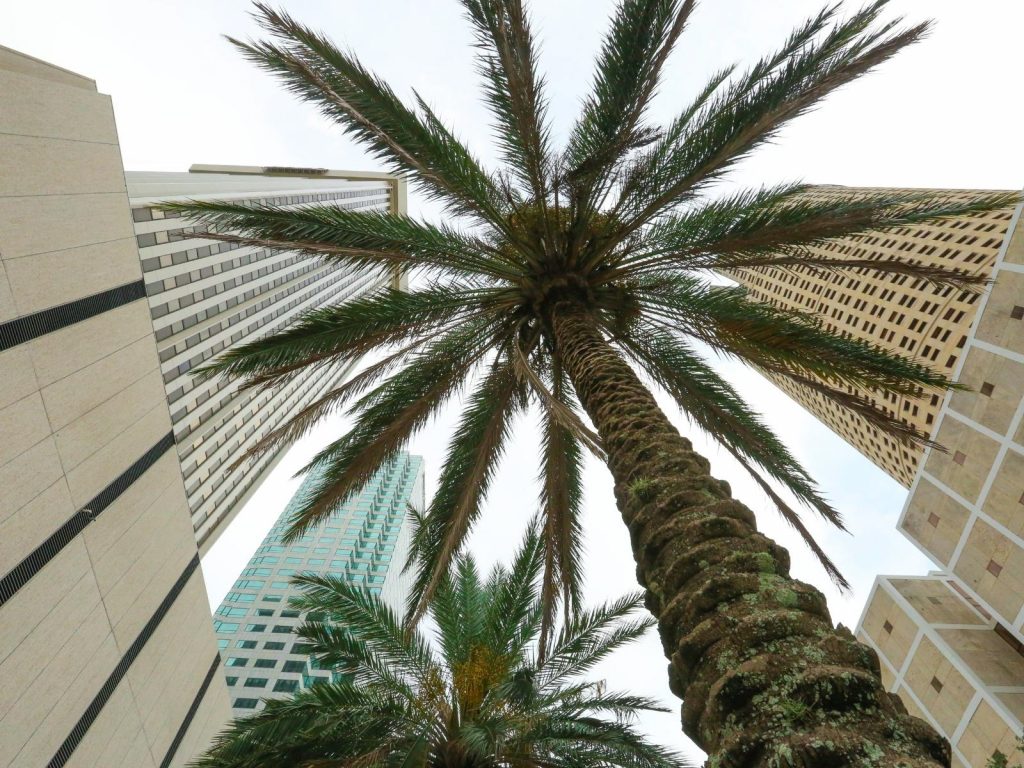 These cute Florida captions are fun and perfect for your Florida vacation. 
Feeling those Florida vibes. 
Keep calm and love Florida. 
I found happiness…. in Florida.
You had me at Florida. 
May sunshine surround you each new day and may smiles and love never be far away.
Florida weather feels so good!
It got so chilly, I had to wear closed-toed shoes.
Florida hair, don't care. 
In Florida, we salt margaritas, not sidewalks.
Key West called, and they have a beach waiting for you. 
Florida, lasts 6 months, twice a year. 
You can take the girl out of the sunshine state, but you can't take the sunshine state out of the girl. 
Just a small-town girl, living in a Disney World. 
Funny Florida Instagram Captions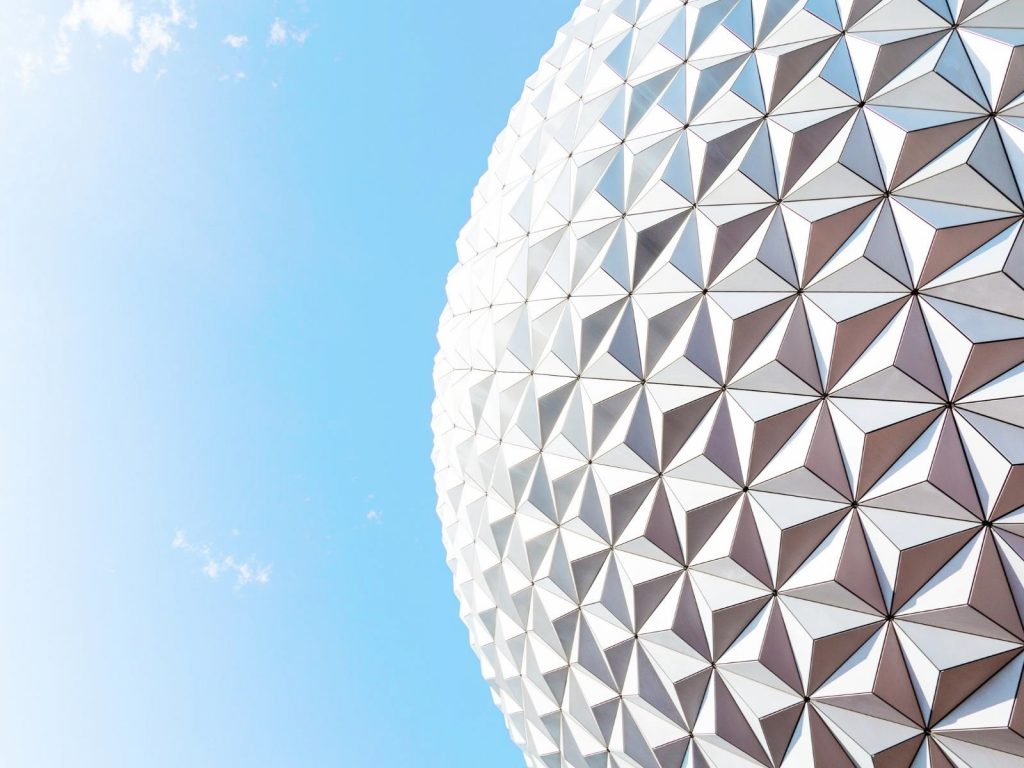 As a local here, these funny Florida Instagram captures capture the Floridian's way of thinking. 
Sun, sand, waves, and Mickey Mouse. I'm home. 
Dear winter, I'm breaking up with you. Love, Florida. 
I'm in a relationship with my air conditioner. 
Floridians be like: it's only a Category 1 hurricane!
August in Florida is God's way of reminding us who's in charge.
Natives of the Florida keys often refer to themselves as Conchs, and for good reason, they've been drinking. 
There is only one problem in taking a winter vacation in Florida. You spend two weeks getting a deep, rich, golden tan— then they hand you the bill, and you're pale again.
There is a name for people who dislike winter…Floridians. 
Florida: where you know not to touch the steering wheel with your bare hands in the summer.
Didn't realize we were practicing for NASCAR on I4 these days.
I know it's fall when I can walk out in the driveway at 7 o'clock in the morning, pick up a newspaper, and not break a sweat.
A sunny state with winter only in name: Winter Garden, Winter Park, Winter Haven. 
Driving down I4 like I'm on the Tomorrowland Speedway. I like Florida. Everything is in the 80s. 
The temperature, the ages and the IQs.
I want my last meal to be Publix subs and chicken tenders.
Florida Beach Captions For Instagram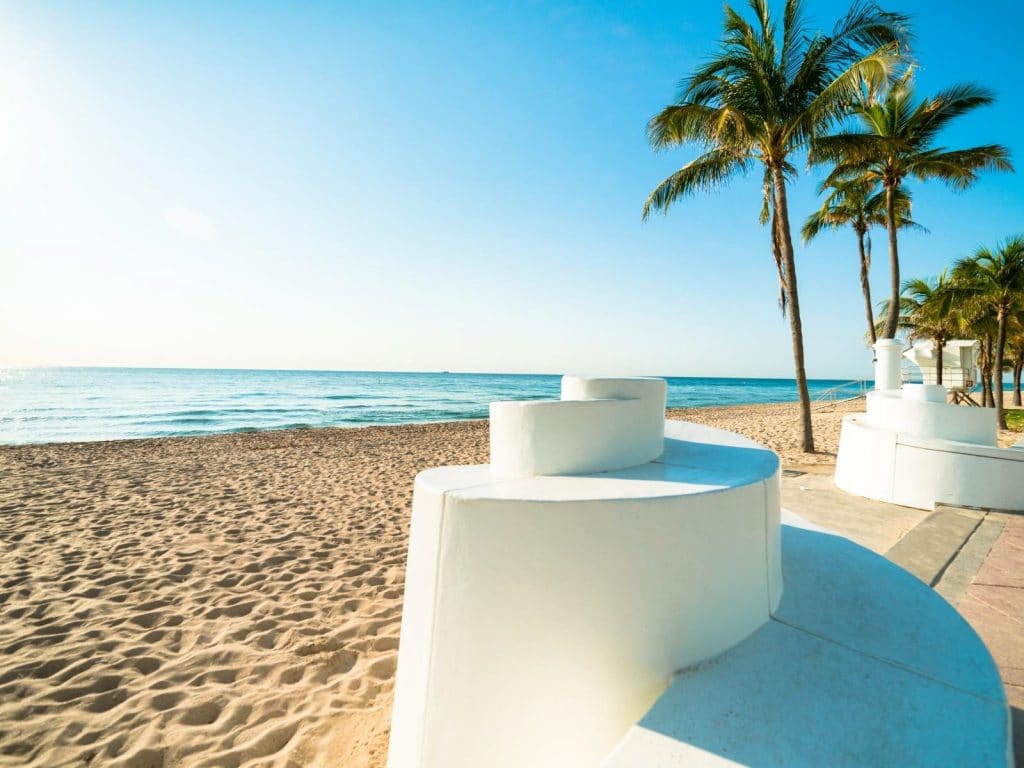 While soaking up the sun you can use these Florida Beach captions for Instagram. 
I'm all about the palm trees and the 80 degrees. 
Florida beach party. 
Good times and tan lines…. In Florida! 
The best memories are made in Florida. 
The land of sunshine and sandy beaches. 
The best days are beach days. 
I have salt in my veins and sand in my heart. 
Happiness comes in waves.
Eat. Beach. Sleep. Repeat.
Sunsets and palm trees. 
Key West called, and they have a beach waiting just for you. 
Don't worry, beach happy.
Salt in the air, sand in my hair.
High tides and those Florida vibes. 
I ain't gonna go if I can't wear my flip flops.
I hate having to wear my sunglasses and flip-flops in December…said no one ever.
Funny Florida Captions And Florida Puns 
Who does't love reading a good Florida pun in an Instagram caption? 
Sea-esta time. 
Florida, you croc my world!
Sunny side up.
I'm a true oceanholic!
If the question is about Florida…. my answer is yes!
Shell-abrate good times. 
We shore are going to have a great time in Florida. 
Shell yeah! 
I'll beach right back. 
Gimme the Keys, please. 
The Key to happiness is a vacation in Key West.
Off in paradise, I'll sea you real soon. 
All I need is a little Vitamin Sea. 
Don't worry, beach happy. 
Tis the sea-sun! 
Easy, Breezy, Keysey. 
I'm in paradise. Water you doing?
Alright, stop… It's hammock time
Shake your palm palms. 
I don't wanna be tide down.
You're the Key West to my heart. 
Florida Instagram Captions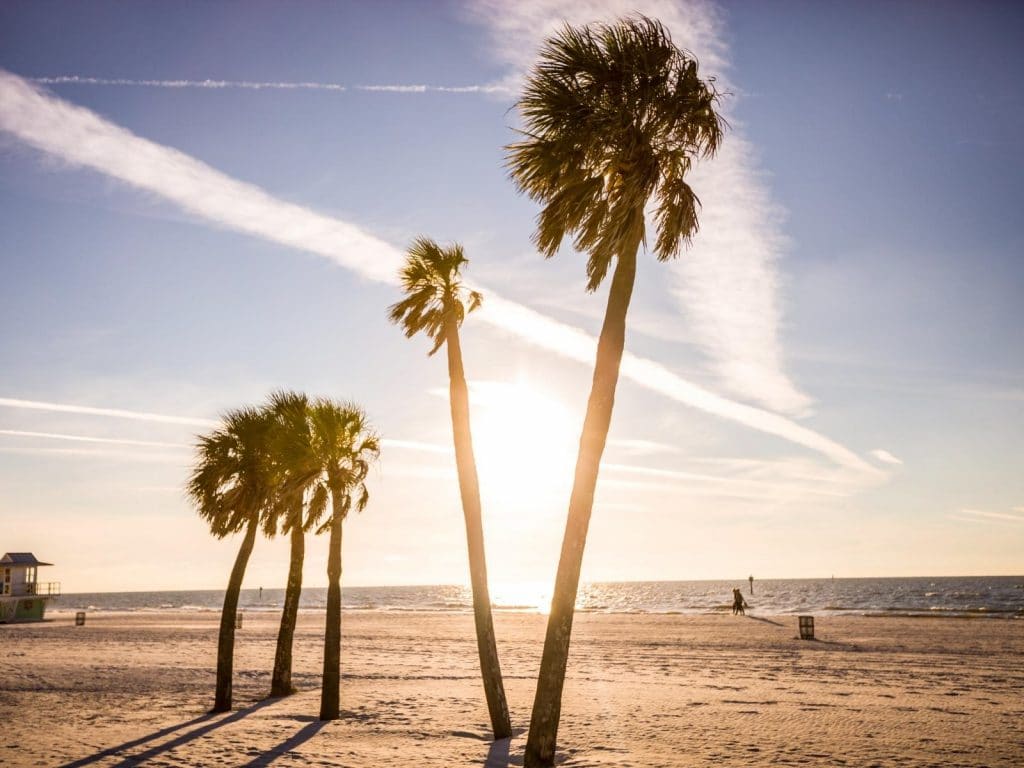 Here are more Florida Instagram captions to capture your love for the Sunshine State. 
Chasing Florida Man. 
Life is just better in Florida. 
Greetings from Florida. 
See you in Florida. 
The Sunshine State.
Florida more, worry less. 
I love places where it's summer in winter.
The prettiest sunsets are in Florida. 
Today's good mood is sponsored by Florida. 
In case you didn't know, some people smile in winter. They live in Florida.
Beautiful Florida: the winter playground of the nation.
How do you know it's fall in Florida? When the color on the license plates begin to change!
Any day is a good day for Florida. 
Beautiful Florida Captions For Instagram 
Capture your vacation or love for this state with these beautiful Florida captions for Instagram. 
Some call it Florida, I call it heaven.
My love for you is like a Florida sunset. 
May your days be filled with smiles, sunshine and seashells. 
Dear Florida, I think about you all the time. 
Palm trees, ocean breeze, salty air, sun-kissed hair, that endless summer, take me there. 
I followed my heart and it brought me all the way to Florida. 
I love Florida. I love the beach. I love the sound of the waves crashing against the shore.
Inspirational Florida Quotes For Instagram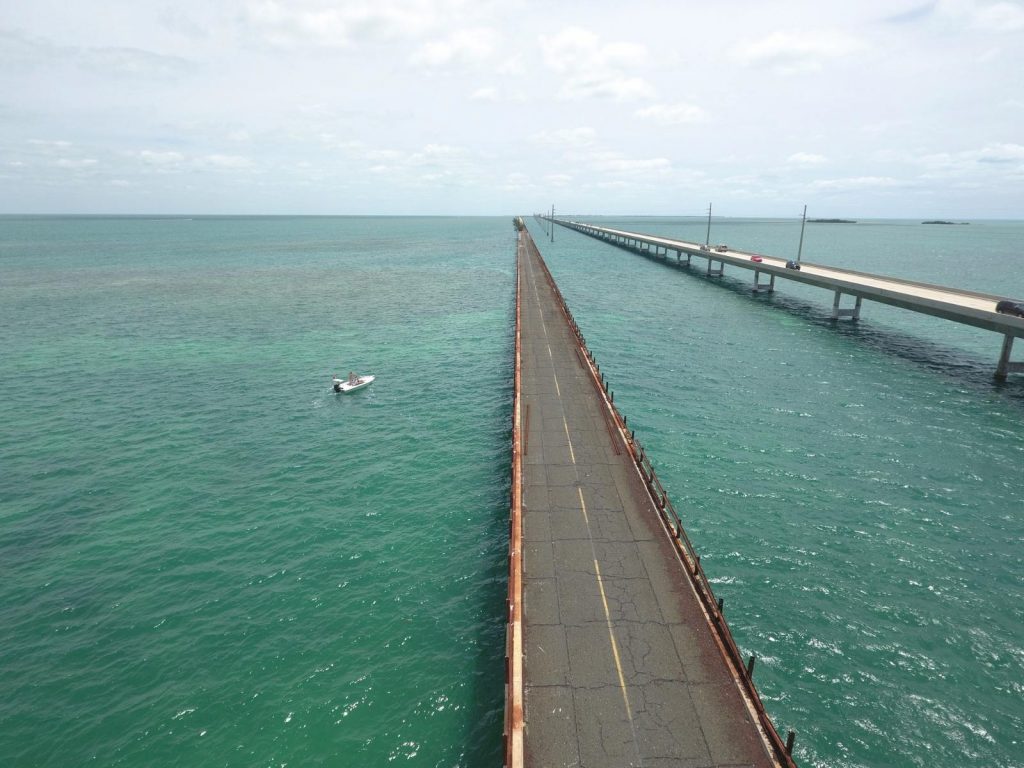 "My love for you is like a Florida sunset. Orange, coral, pink, and lavender, it exists to warm your heart through the inevitable darkness." – Jarod Kintz 
"You only need to stand near the ocean to feel the power of the universe and a closeness to the one who created it." – Susan Gale  
"Florida is different things to different people. To some, Florida is a paradise. It has warm water, sun-drenched beaches, mysterious swamps, and stunning coral reefs." – Perry Chang
 "The Florida skies are like no other, with cloud formations that are awesome! Even when it rains, the sun shines through the drops." – Connie Letang 
"Miami is one of these places where diversity is in our blood, where, you know, if you want to go have a Nicaraguan breakfast, a Cuban lunch, and an American dinner, you do." – Ana Navarro
"For a lot of people in different times in their life, Florida represents a new start." – Larry Reimer
"Florida is a golden word…The very name Florida carried the message of warmth and ease and comfort. It was irresistible." – John Steinbeck
"May every sunrise hold more promise, and every sunset hold more peace." – Umair Siddiqui 
"Florida is a place for innovation, for prosperity, for pioneering." – Hendrith Vanlon Smith, Jr.
"Florida is a very healing place." – Burt Reynolds 
"Florida isn't so much a place where one goes to reinvent oneself, as it is a place where one goes if one no longer wishes to be found." – Douglas Coupland
Florida Quotes For Instagram Captions 
"I love Florida. I love the beach. I love the sound of the crashing surfers against the rocks." – Emo Philips
"Florida was also very hot and full of mosquitoes and strange creatures such as alligators." – Teresa Wimmer 
"Anytime I get down to Miami, it's a wonderful thing." – Bill Goldberg
"It doesn't matter how much I think I know about Florida, it still flips me on the head every time. It's just an absurd, electric place, and the stories that can come out of that place just never stop." – Matt Passmore
"In Miami, there's a Latin flavor, and I just love every bit of it." – Ryan Guzman
" I go to Florida sometimes for vacation. I actually really like Florida. It's a weird place; it's surreal. It's so close, but you feel like you're in another world or on an island." – Jemima Kirke 
"Florida is the world's greatest amusement park." – Budd Schulberg
"Walt Disney World is nearly 30,000 acres or 48 square miles. That is more than 80 times the size of Monaco. Grace Kelly would have been queen of a larger and wealthier kingdom if she'd married Uncle Walt instead of Prince Rainier." – Eve Zibart
"Florida tends to be one of those places that people like to play in winter." – Gary Bongiovanni
"I want to get to Key West and away from it all." – Ernest Hemingway
"It's always sunny in the Sunshine State. Except at night." – Jarod Kintz 
Funny Florida Quotes For Instagram Captions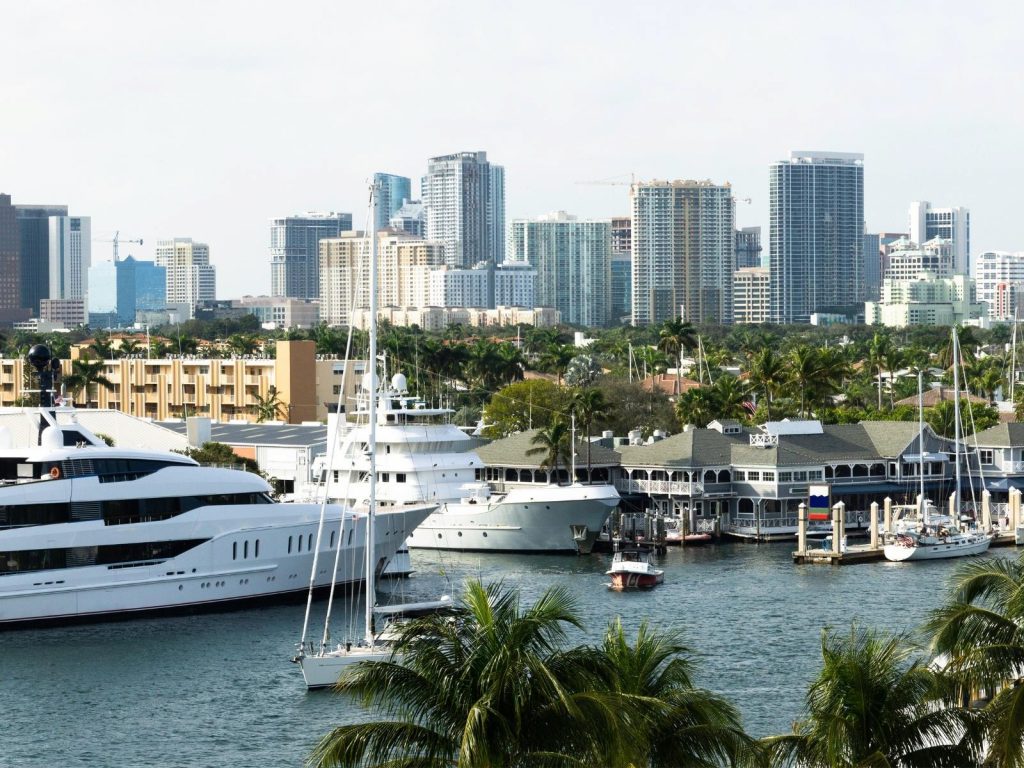 Being a Floridian I can totally relate to all these funny Florida quotes for Instagram. 
"Almost everything strange washes up near Miami." – Rick Riordan
"Florida, bro. It's different." – Dominic Fike 
 "It's Florida. Hair is just an extra sweater I'm forced to wear." – Emma Gonzalez
"Sometimes I think I've figured out some order in the universe, but then I find myself in Florida" – Susan Orlean
"Remember that Florida is a land of weirdos and bizarre happenings, and conduct yourselves accordingly." – Jeff Zentner
"I am a Florida guy. I don't do cold." –  J. R. Ramirez
"My parents didn't want to move to Florida, but they turned 60 and that's just the law." – Jerry Seinfeld
"I was never good at scratching, but I was good at collecting old records. Florida was a great place for that because it's where people go to die." – Diplo 
"Two things Florida can teach the other 49 states: how to make a good margarita and how to deal with the aftermath of a hurricane." – Tom Feeney
"When people ask how close to the beach I am, I say, "12 minutes or 12 hours. Depends on which beach you want to go to." – Jarod Kintz  
"I live in Florida, and people are crazy here. And I say that lovingly." – Amy Seimetz
"Florida is a strange place: hot, beautiful, ugly. I love it here, and how nothing makes sense but still, somehow, there is a rhythm." – Roxane Gay
Florida Hashtags For Florida Captions
#visitflorida #lovefl #pureflorida #florida #loveflorida #floridalife #sunshinestate #orlando #roamflorida #upsideofflorida #staysaltyflorida #flogrown #staysalty #igersflorida #saltlife #florida_greatshots #tampa #miamibeach #exploreflorida #southflorida #gulfofmexico #floridaliving #fun_in_florida #southbeach #ig_great_shots_fla #instagram_florida #southerntide #sharealittlesunshine #gulfcoast #discoverflorida #fl #floridakeys #miamilife #flstofmind #hashtagflorida #305 #soflo #coastalliving #igersmiami #pensacola #disneyworld #waltdisneyworld #tampabay #ucf #downtownorlando #brickell #georgia #mia #jacksonville
Florida Captions Conclusion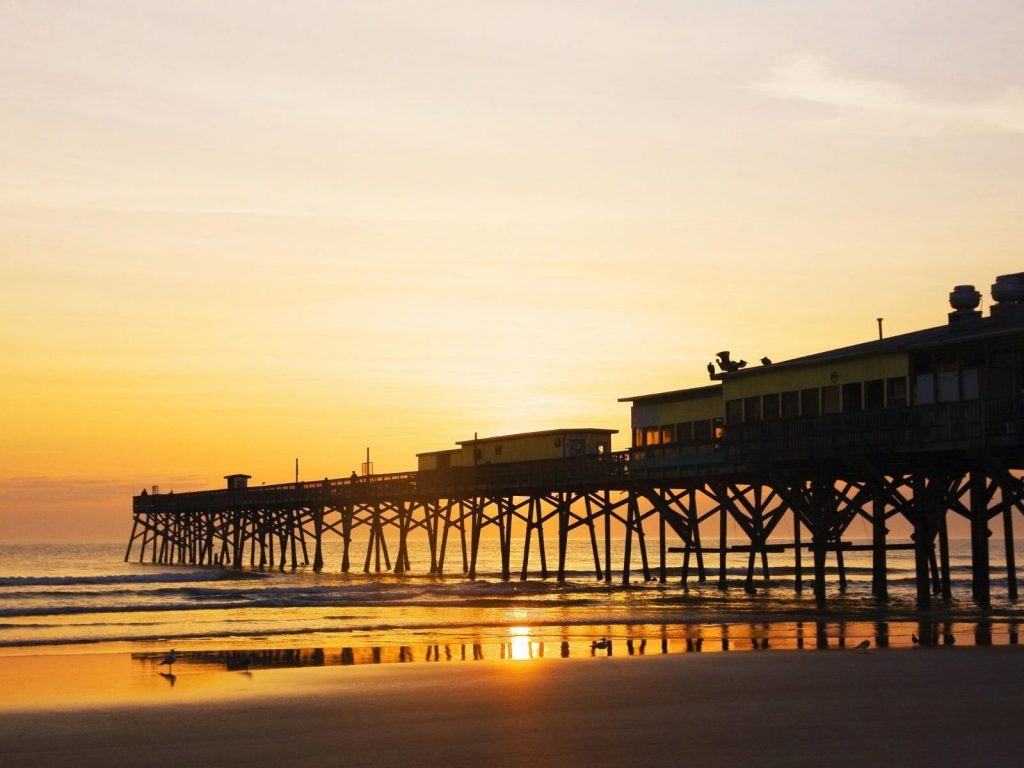 We have come to an end in our Florida captions, Florida puns, and Florida quotes. Would love to know which one of these Florida captions for Instagram you enjoyed the most. Let me know in the comments below! 
Are you a lover of quotes like me? Check out these other related posts:
Like this post on Florida captions? Share it with others or pin it for later!