Over those pesky tan lines? Here I have 11 amazing nude beaches in Florida to soak in the desired amount of sun in your birthday suit. 
Florida beaches consist of all-year-round sunshine and more than 800 miles of coastline. You would think nude beaches would be expected like thunderstorms in the Sunshine State. However, Florida has only a handful of beaches for nudes to visit.
So toss your skivvies and let's get down to business and discuss the best nude beaches in Florida.
This article may contain affiliate / compensated links. For full information, please see our disclosure here.
Related posts:
11 Florida Nude Beaches Map
Those who enjoy getting sun-kissed on their bare skin will enjoy this list of the very best Florida nude beaches. Use the map below so you know where they are located and can keep them handy with you.
However, before stripping down to freedom be cautious as some of these beaches are known to be family-oriented or not fully nude beaches. Best practice would be best to check out official park guidelines before going to any of these nude beaches in Florida if clothing-optional. 
Is It Legal To Sunbathe Nude In Florida?
Discussing nude beaches in Florida can be considered a taboo conversation for some. While some like to drop their skivvies and others like to keep them on. 
Many people enjoy the freedom to sunbathe for an even tan without pesky tan lines.
As a warning before stripping down, in most places here in Florida public nudity is considered illegal and against the law.  Be cautious as violators could possibly be arrested.
Many of the nude beaches in Florida have their own set of rules. If you're a newbie, it is advised you research what is and isn't allowed at that specific nude beach. 
Notorious Nude Beaches In Florida
This list has the top clothing-optional beaches in Florida. 
It's advised prior to visiting these nudist beaches in Florida to do your own research to determine if it's officially sanctioned as a nude beach. Visitors are advised to review local laws on park websites and authorities for reliable answers to avoid any legal consequences. 
Related post: Florida Captions
1 | Haulover Beach Park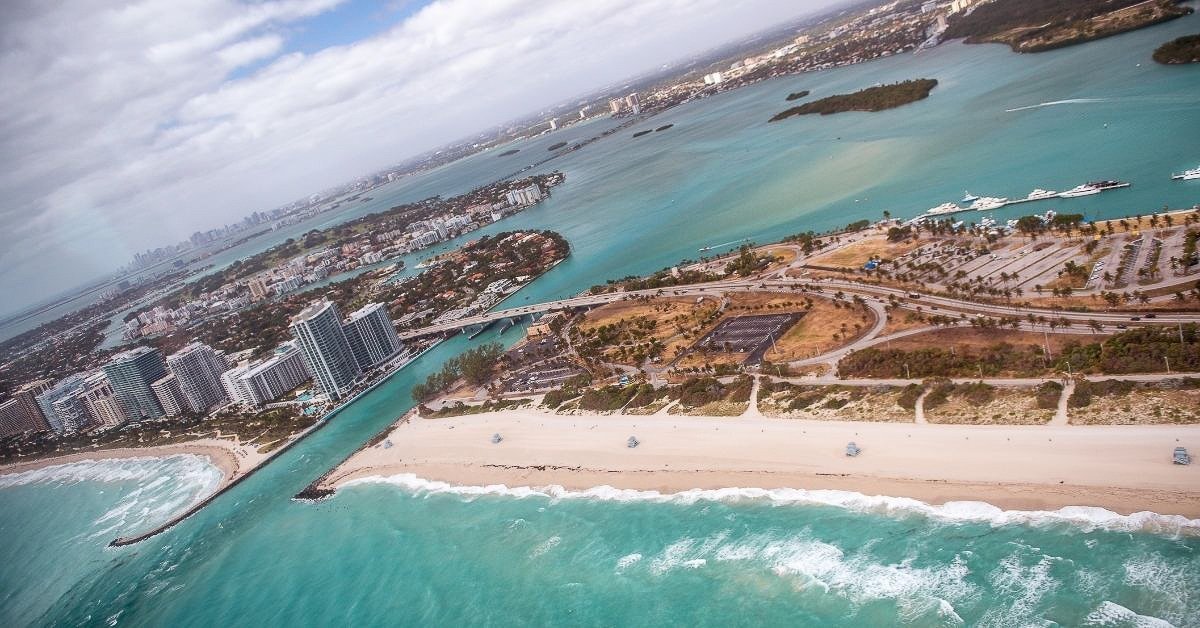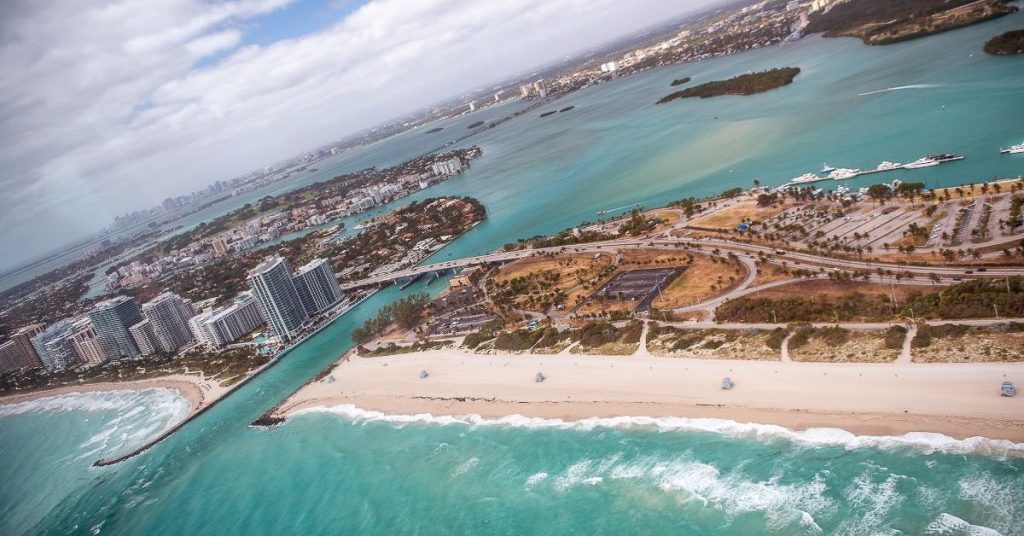 Located on the south side of Bal Harbor inhabits Haulover Beach, which is one of Florida's oldest, more established kinds. 
Haulover Beach is one of the best nude beaches in Florida for first-timers. Don't worry about feeling shy stripping from your swimsuit. Many locals and tourists visit this park to go sunbathing and swimming in the nude. Trust me, there is nothing they haven't seen before. 
Haulover Beach is one of the most populated nude beaches in Florida and is recognized as a clothing-optional beach in the state. 
This Miami nude beach cost $2 per vehicle to park.  Also, be sure to check some of the events held here such as the Nude Drum Circle and volleyball competitions. 
2| Blind Creek Beach
For gorgeous untouched scenery, visit Blind Creek Beach on Hutchinson Island or also known as "Florida's Treasure Coast." This clothing-optional beach makes the list as one of the best nude beaches in Florida. 
One thing that has drawn many people to this beach is its remoteness when compared to other beaches here in the Sunshine State.
Since it is located about 8 miles from the Jensen Beach Causeway, there is little to no development. So get naked and enjoy being carefree if you choose to visit.
3| Playalinda Beach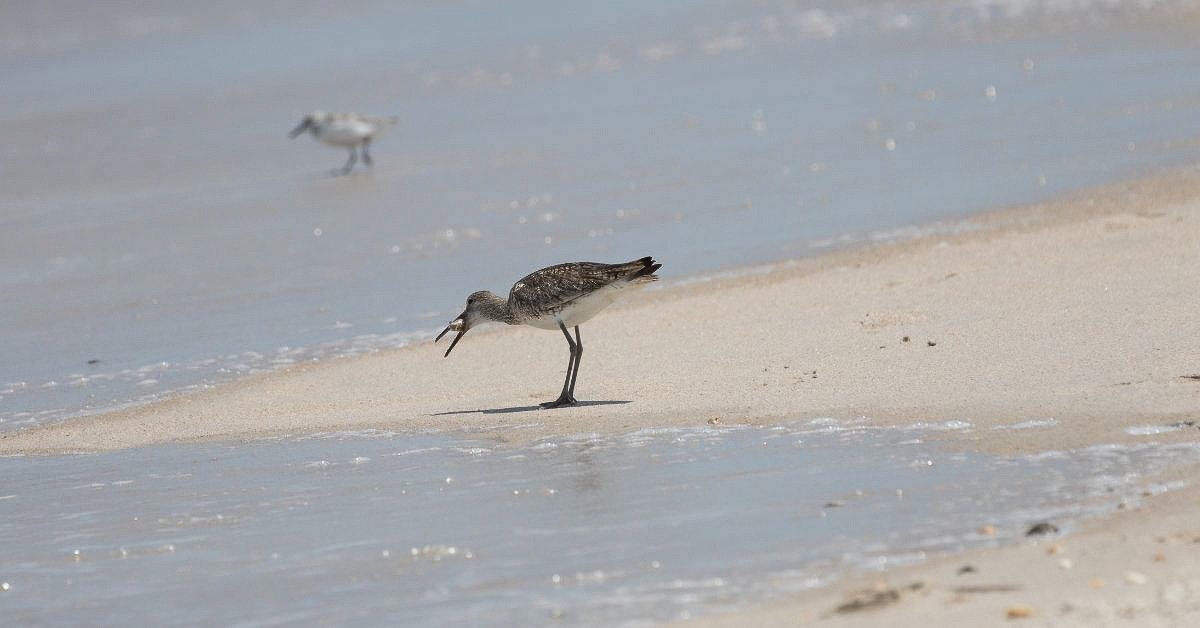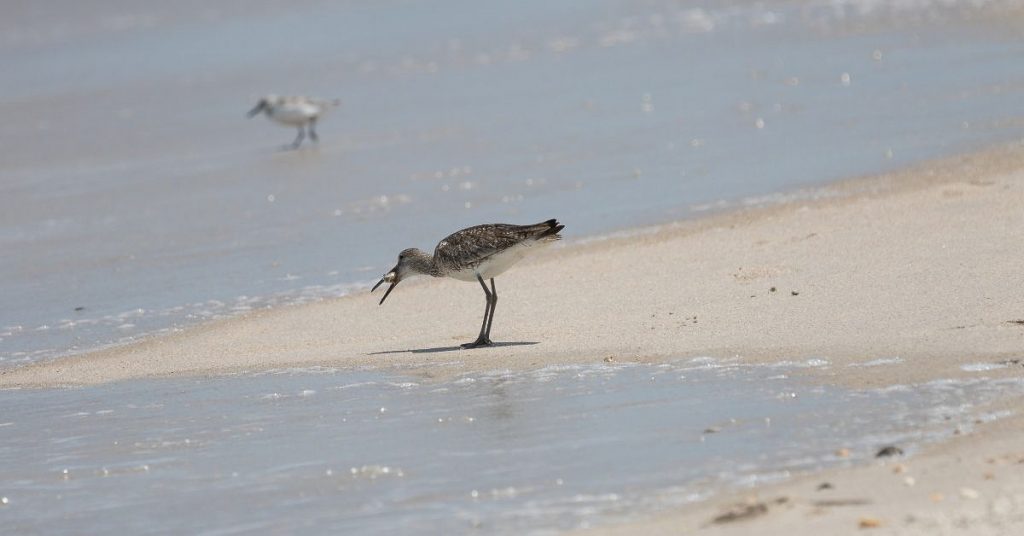 This beach is one of the most distinguished and beautiful beaches on the space coast. It is 24-miles of underdeveloped as well as protected shoreline. 
Playlinda Beach is a perfect spot for a day full of sun and surf. One of the things that makes it so great is its crystal-clear blue sea and shell-laden beach. Also, while here be sure to check out the premier rocket launch viewing area. 
Beachgoers can continue the fun by visiting Titusville nearby, the space coast's most happening town. 
Entry fee is $20 per vehicle and is valid for a whole week. For a cheaper option, you can walk or ride to the beach by bicycle for $10 which is good for 7-days. 
Related post: Florida Packing List
4| St Lucie Inlet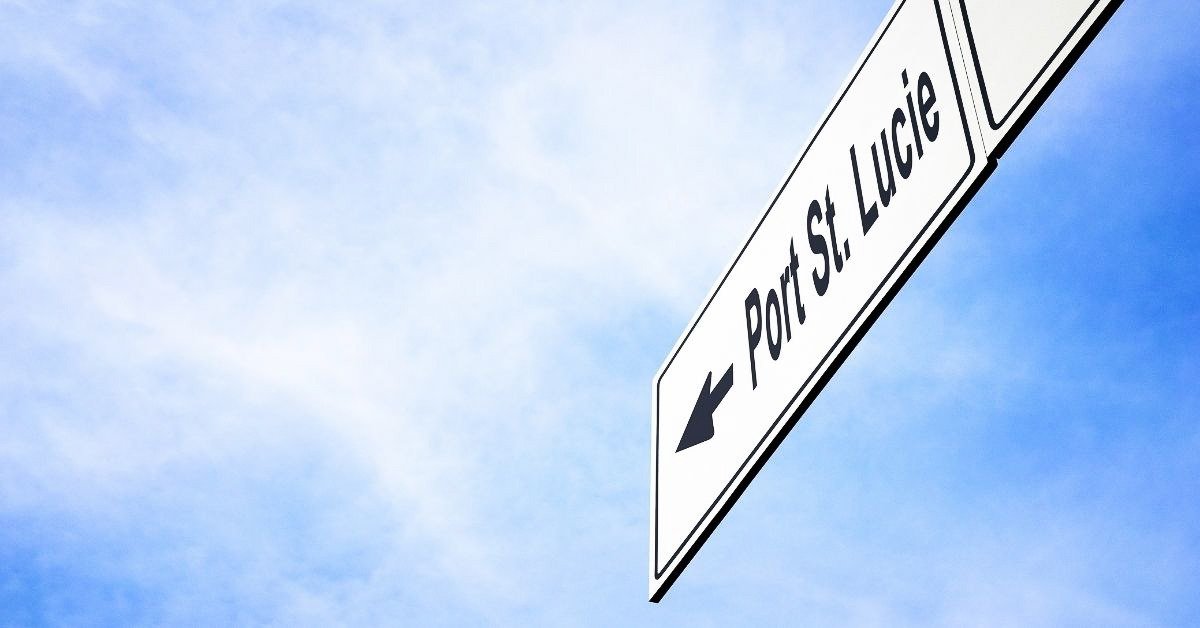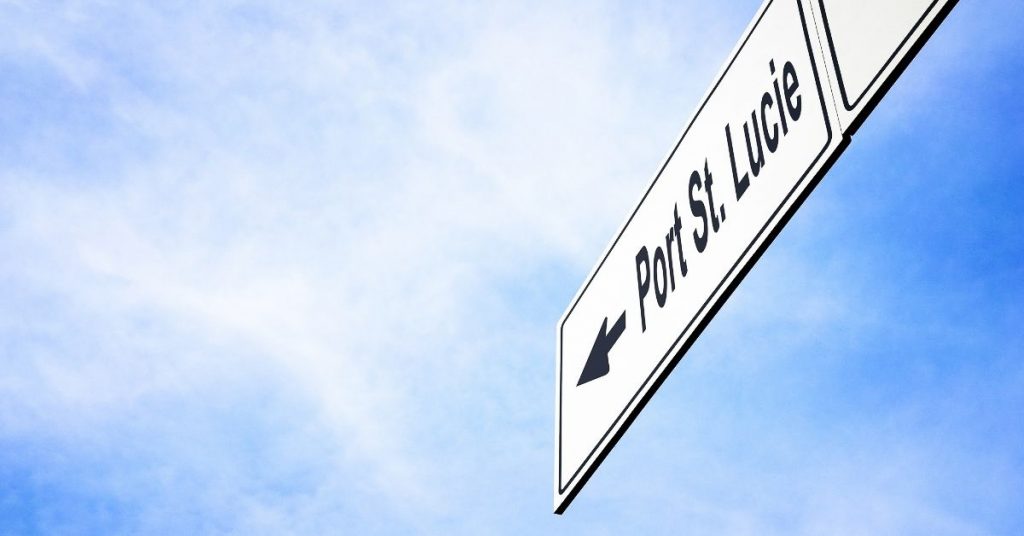 The St Lucie Inlet is not recognized as officially one of the nudist beaches in Florida, so you have to visit this incredible beach at your discretion. 
Admittedly, this beach is one of the best clothing optional beaches in Florida. So during your visit here,  proceed with caution before ditching your suit on your towel. 
Even if you can't strip down, the views of the water from the inlet are definitely worth the trip. 
The entry to enter costs $3 per boat and kayaks/canoes go for two bucks. 
5| Boca Chica Beach
Located in Key West and home to South Florida's largest Naval Air Station is the remote Boca Chica Beach. 
Known for not being necessarily polished it is one of the most natural nude beaches in Florida. With an assortment of flowers, hermit crabs, and mangroves, it provides a ton of fun to visitors. The Caribbean waters at this beach are clearer than crystal and are a haven for snorkelers. 
Due to its presence of seclusion those who practice nude recreation will find it easy to unwind and relax at this destination.
6| South Beach – Lummus Park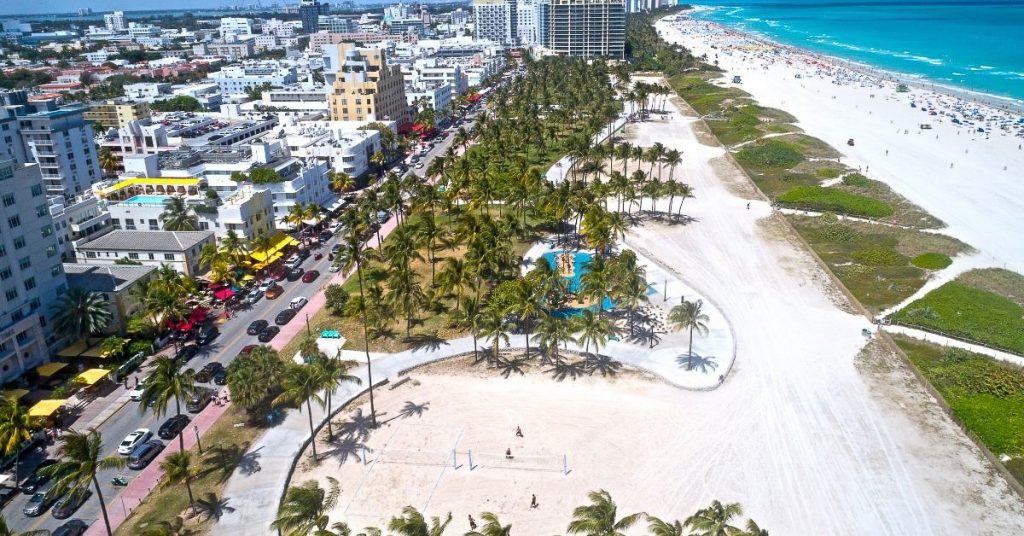 One of the most famous topless beaches in Florida is of course South Beach. Miami is known for having topless sun bunnies. However,  here it is not so common to see total nude persons around this beach. 
Although it's not officially classified as one of the nude beaches in Florida, it has recently become the perfect hang-out spot for nude sunbathers. 
For timid sunbathers, you may want to visit early during the weekday or opt for one of the more private alternatives mentioned in this post. 
I suggest doing South Beach topless, instead of going full-nudity (which isn't advised) and keeping your eyes open for gawkers who may be taking photos without your permission. 
Also, when in Miami, don't forget to catch one stellar sunset cruise through Biscayne Bay and South Beach.
7| Bunche Beach Preserve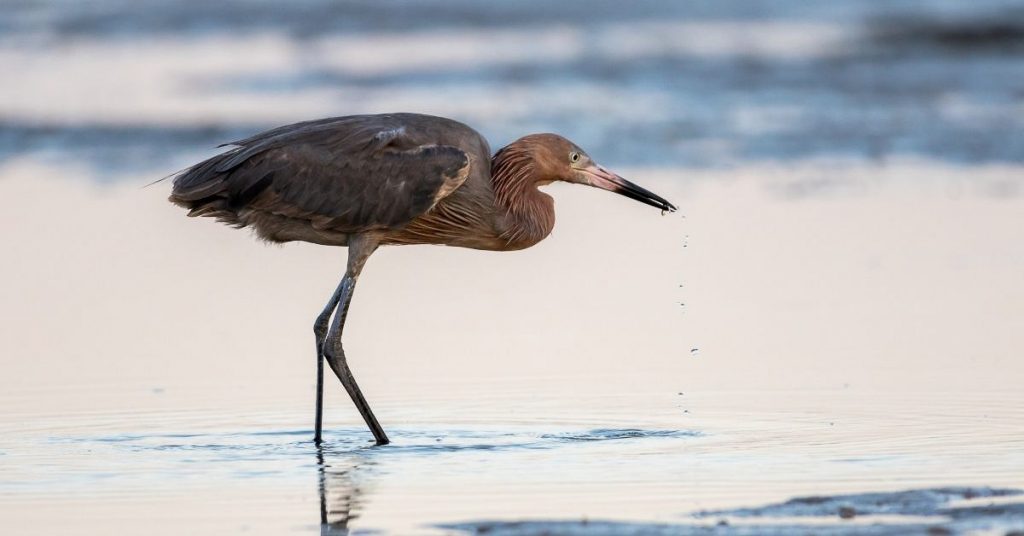 The Bunche Beach Preserve in San Carlos Bay of Fort Myers comprises a gorgeous beach that includes breathtaking mangroves. 
Additionally, other foliage makes this beach stand out. Guests come here to sit or stand naked under the sun and experience diverse kayaking and wildlife. 
What's more, this beach has so much to offer it that it would be hard for you not to return several times for a visit. At this preserve you can experience the best nature has to offer. Also, don't forget to sample the fantastic array of restaurants and shops within the Fort Myers area.
Entry is free; however, parking is $2 per hour. 
8| Apollo Beach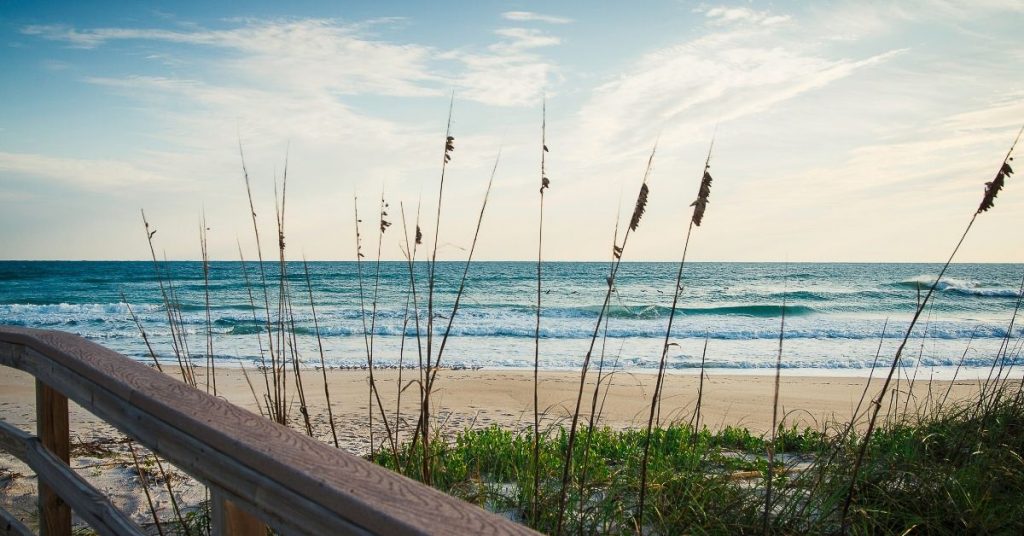 Another beautiful nude beach in Florida deserving of your visit is Apollo Beach. A secret nudist sanctuary situated along the Canaveral National Seashore. 
However, Apollo Beach is not recognized as one of the official nudist beaches in Florida, but nudism here is not illegal. Therefore, if you keep to yourself, you won't have any problems. 
For those who want to be completely nude, you may want to consider searching more for a remote spot on the beach. Taking the extra trek to a more secluded area you can be sure to avoid issues.
Related post: Where To See Flamingos In Florida
9| Cypress Cove Nudist Resort 
If you don't have a problem with the absence of salty ocean, visit Cypress Cove Nudist Resort located in Kissimmee, which is 30-minutes outside of Orlando. 
This is one of the clothing optional resorts in Florida and makes an excellent getaway to unwind. The pools are breathtaking with tropical accents, and visitors can sit on the docks and work to earn a full-body tan.
Rooms at the Cove Nudist Resort are crisp and modern, and the food is exceptionally stellar. If you don't have a problem with being without the beach, it is the perfect choice for a nude vacation.
For nudists, this is one of the top clothing optional resorts in Florida. 
10| Passage Key 
Pull your skivvies down at Passage Key. This sandbar is South of Edmont Key, which lies near Tampa. 
If searching for clothing-optional beaches near Tampa, Florida, this one has plenty of natural vegetation, birds, and endangered species. Passage Key has a small saltwater lagoon, which was a lake prior. 
Passage Key has been a bird sanctuary since 1928 and is part of the Crystal River National Wildlife Refuge. 
Dogs are not allowed at all on the sand and you must keep your feet wet at all times. 
11| Hobe Sound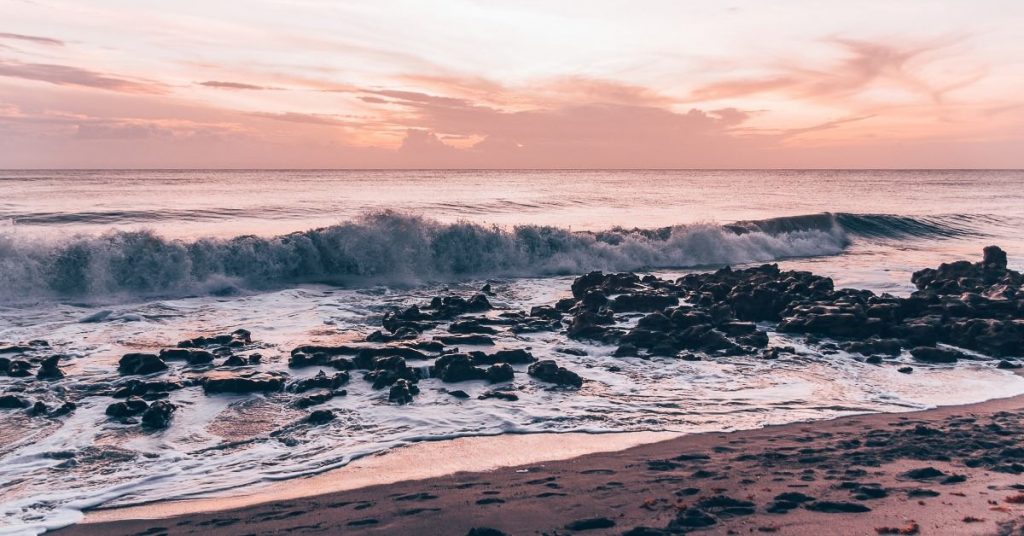 Last on the list of nude beaches in Florida is Hobe Sound, just a short drive from Palm Beach will get you here.
It is the perfect getaway destination for nudists. This beach has a great deal of vegetation and rocky cliffs so be sure to pack a pair of beach shoes with you. For shy sunbathers, there is an ample amount of coverage here. 
Hobe Sound isn't recognized as one of the official nudist beaches in Florida. However, if you are careful and subtle with your ways, you shouldn't have any issues.
Entrance fee is $5 per vehicle. 
Clothing Optional Beaches In Florida Precautions
As with any nude beach, there are precautions to consider before visiting. 
There is a high risk for sunburn. Private areas are exposed so be sure if you are not experienced wearing your birthdate suit to keep those parts protected from the sun. 
Florida's sun is near the equator so it receives very strong sunlight. Be sure to wear protection and protect yourself from the risk of skin cancer. 
Be sure to check the laws of the specific beach you plan on visiting to avoid getting a ticket or even being arrested. 
Nude Beaches In Florida
So, are you ready to ditch those tan lines and give one of these if not all clothing optional beaches in Florida visit? I sincerely hope you enjoyed reading about the top nude beaches in Florida and that it piqued your interest. Have you visited any of these nude beaches? Let me know in the comments below. 
Visiting Florida? Check out these other related posts:
Like this post on top nude beaches in Florida? Share it with others or pin it for later in your Florida travel board!