Wondering where to stay in Porto? Porto or Oporto is the second-largest city in Portugal and home to some of the best places you can visit. During my visit, it quickly became one of my favorite European cities. 
So let's fly to Portugal in this post and I will tell you where is the best place to stay in Porto.  Don't forget to use these Portugal Instagram captions during your visit. 
This article may contain affiliate / compensated links. For full information, please see our disclosure here.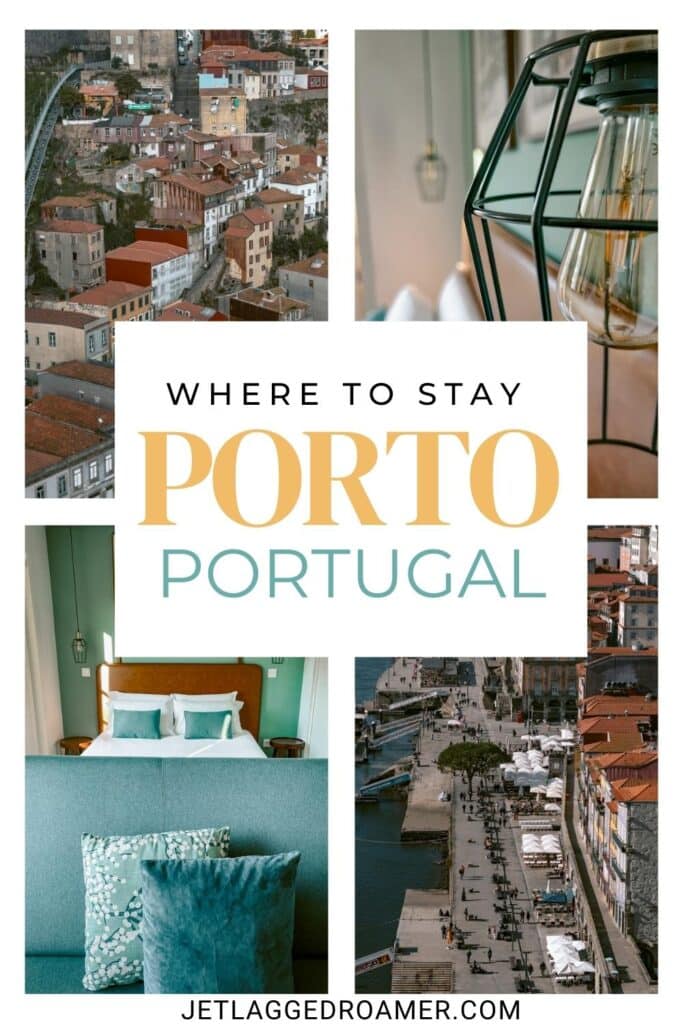 Visiting Porto? Check out these other posts for your visit:
This is a sponsored post; however, all opinions are my own.
Bloom House Hotel Location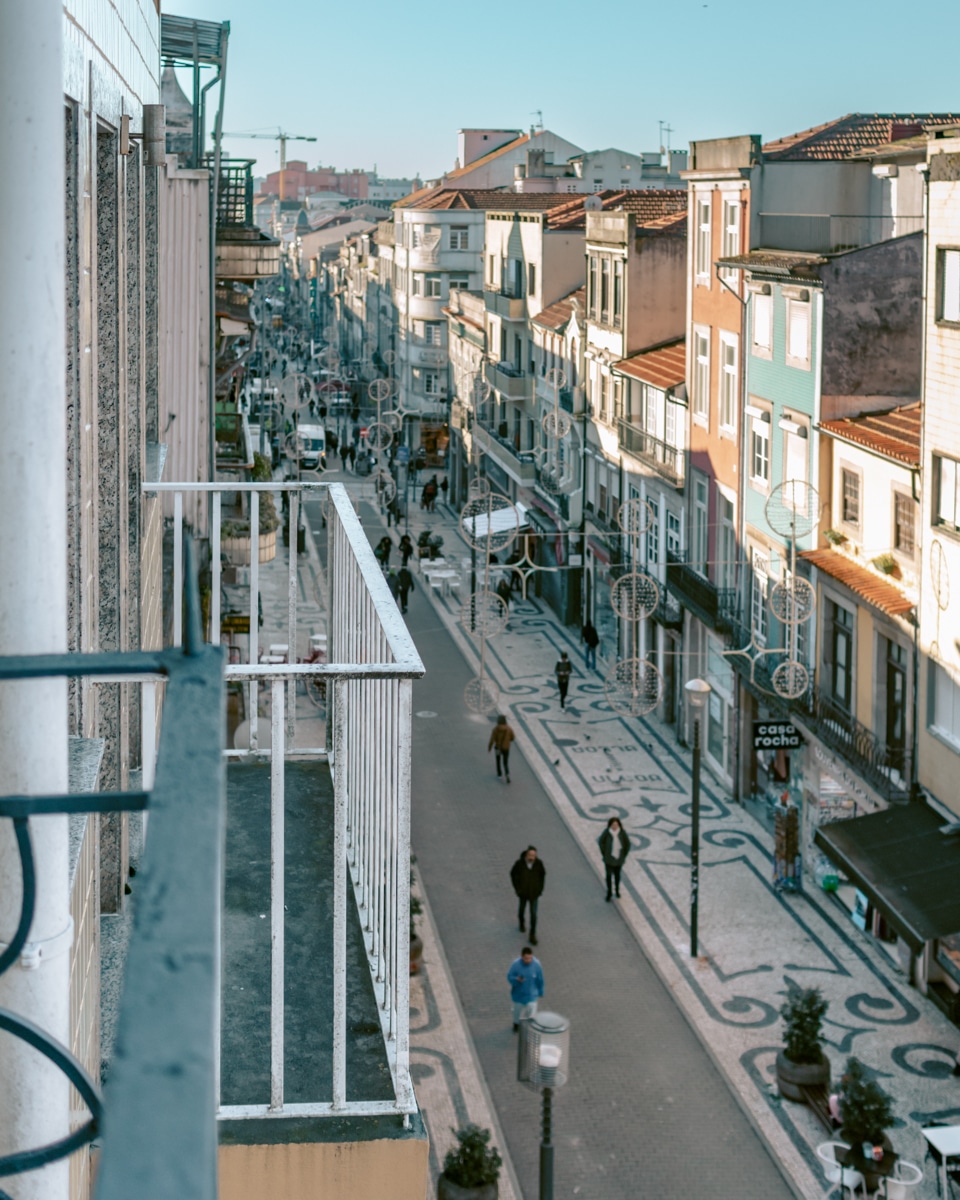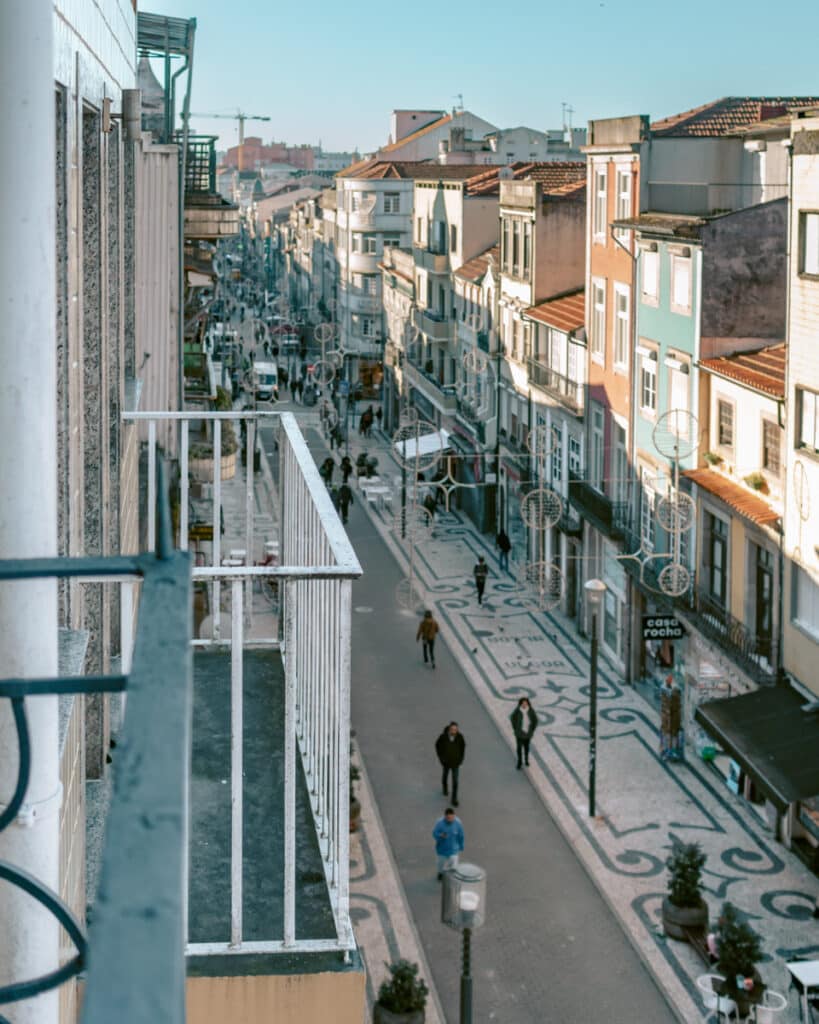 If you're looking for where to stay in Porto, I highly recommend you book at the Bloom House by Sweet Porto. The guest house is located on Santa Catarina Street, which is one of the main roads and one of the best places to stay in Porto.
Another thing to note about Bloom House is it's within walking distance to shopping, the farmer's market, tourist attractions, cafes, and restaurants. 
Also, less than a 5-minute walk away is the Bolhão Metro Station. You can easily take the metro from the airport and exit Bolhão to arrive at Bloom House. However, Bloom House offers taxi services to get you from and to the airport upon request.
Arriving/Leaving Bloom House 
Between 8:00 am to 11:30 pm, you can find a skilled team prepared to help you and at your service. When traveling abroad, especially if you're not very familiar with the language, staying in a place with great "guest support" is highly valuable. Besides Portugese, staff can speak English, Spanish, and French. 
Check-in is from 3 pm-11:30 pm and check-out is at 11 am. You can choose a late check-in or check-out, subject to availability and within the hotel's policies.
Bloom House Hotel Amenities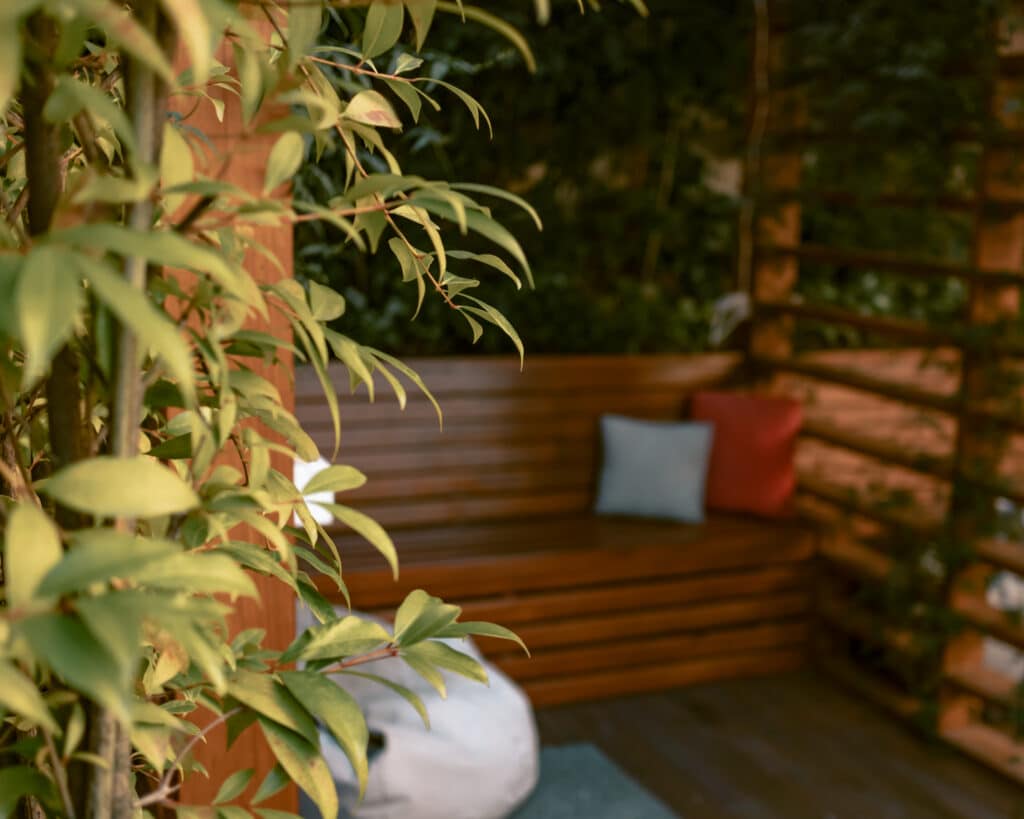 All apartments share the same amenities, and once you read about them you'll understand why this is one of the best places in Porto.
What I enjoyed the most at Bloom House was the breakfast! It's why it topped my list for where to stay in Porto. You can request breakfast services served directly to your apartment for 11€. You can select your preferred time between 8:00 am and 10:30. Your basket comes with fresh-cut fruit, a variety of fresh breads, yogurt with granola, milk, coffee, orange juice, cheese, and meat. 
After all the walking and touring, you can escape to the garden. The Bloom House garden is surrounded by 20 apartments which is a quiet spot to escape the city after your long day. 
Also, housekeeping services are available if you stay longer than 7 days. You will find a magnet on your room wall. Just place the magnet on your room number outside and return to a clean room. 
Bloom House Rooms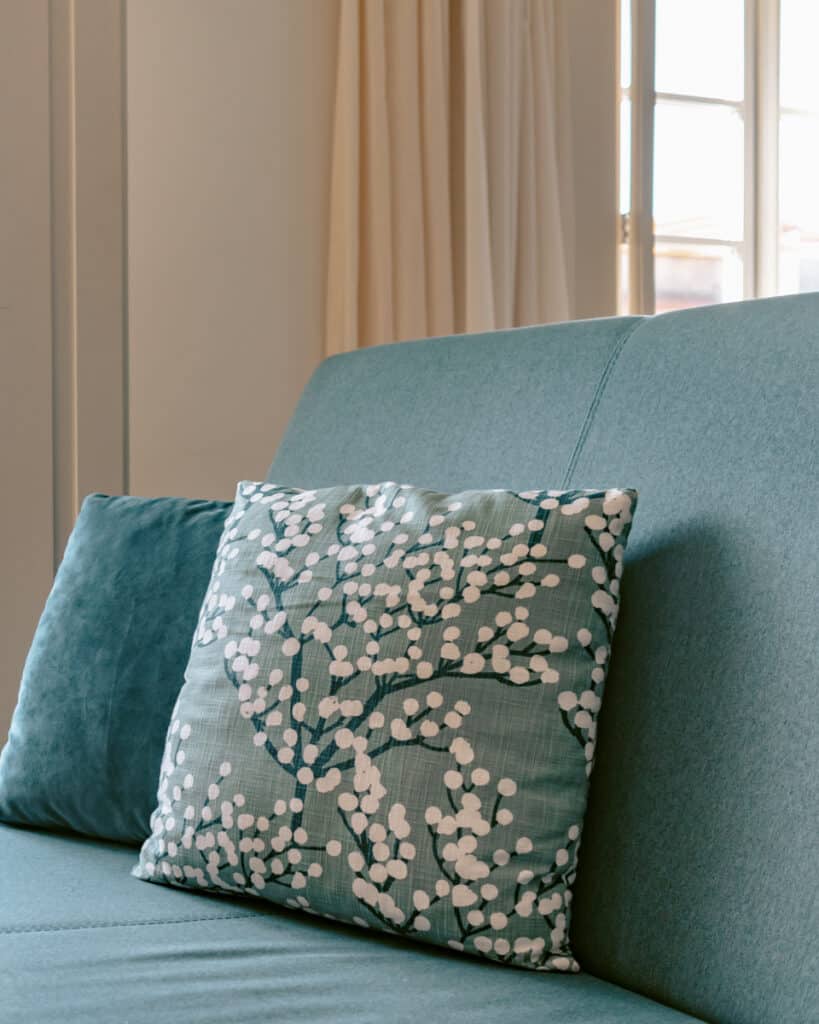 The Bloom House features 5 different apartments. You can view the different layouts and select your preference here.  However, I highly recommended booking a city view.  People-watching from the balcony makes Bloom House one of the most unique places where to stay in Porto. 
Every apartment comes fully equipped with a kitchenette that is fully stocked with all your utensils, dishes, glasses, and pots and pans. There is also a microwave, refrigerator, and electric stovetop.  
Bloom House apartments also have a spacious living room that comes with cable TV. 
Furthermore, Bloom House apartments have free wi-fi, air conditioning, heating, a large closet, and extra bed linen. 
What makes Bloom House one of the unique places to stay in Porto is the corkboard wall! Inside each apartment, you can find a wall with some of the top places to eat and attractions to see in Porto recommended by staff!
Attractions By Bloom House Porto
Bloom House is also near so many sites, which makes it the best place to stay in Porto. You can walk on foot to some of the top sites in around 5-20 minutes. 
Here are a few of the major sites and how long it takes to get there walking: 
Bolhão Market: 4 minute
R. De Santa Caterina: 1 minute 
Duoro River: 21 minutes  
Praça dos Poveiros: 8 minutes 
Clerigos Church and Tower:14 minutes 
Luís I Bridge: 13 minutes 
Church of São Francisco: 17 minutes  
Igreja do Carmo:16 minutes
Where To Stay In Porto Final Thoughts
I hope you enjoyed this post on where to stay in Porto. The staff at Bloom House were very accommodating and welcoming during my visit to Portugal. When I return to Porto, which I will, I know I will book at the Bloom House by Sweet Porto. 
Check out these other posts that will be helpful when visiting Porto:
Here are some other European cities to visit for a quick trip:
Like this post on where to stay in Porto? Share it with others or pin it for later!