Looking for some Portugal Instagram captions? Portugal is truly a magical country and can leave you speechless. When you're looking for words use these Portugal captions, Portugal quotes, and Portugal puns for those photos you post on Instagram. 
This article may contain affiliate / compensated links. For full information, please see our disclosure here.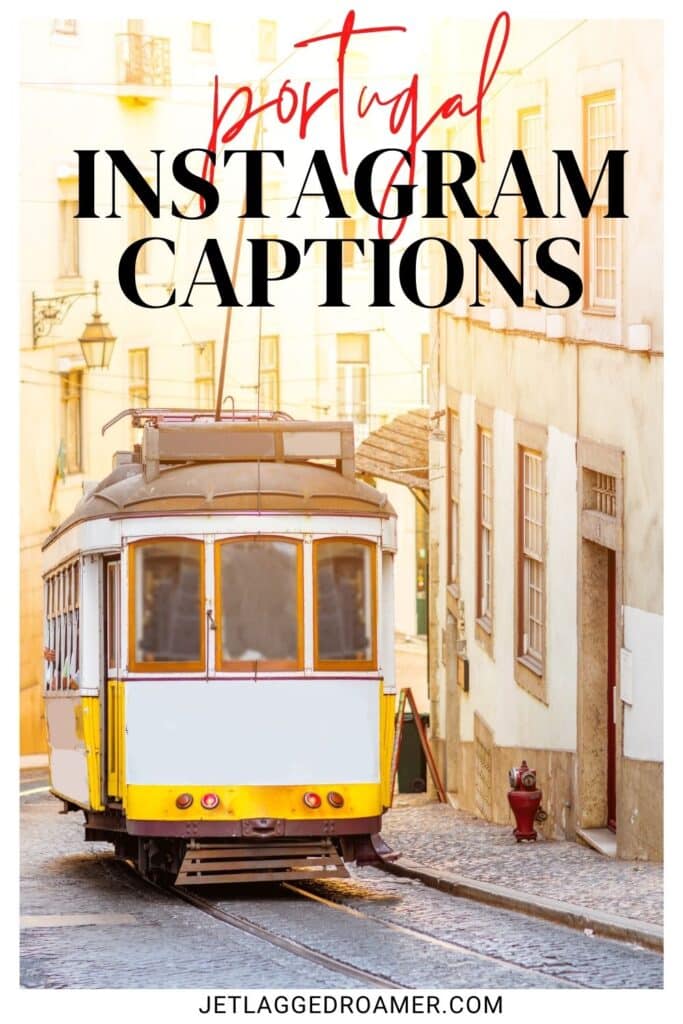 Visiting Portugal? Check out these posts for your visit:
Portugal Instagram Captions 
Let's begin our journey through this beautiful country with these Portugal Instagram captions.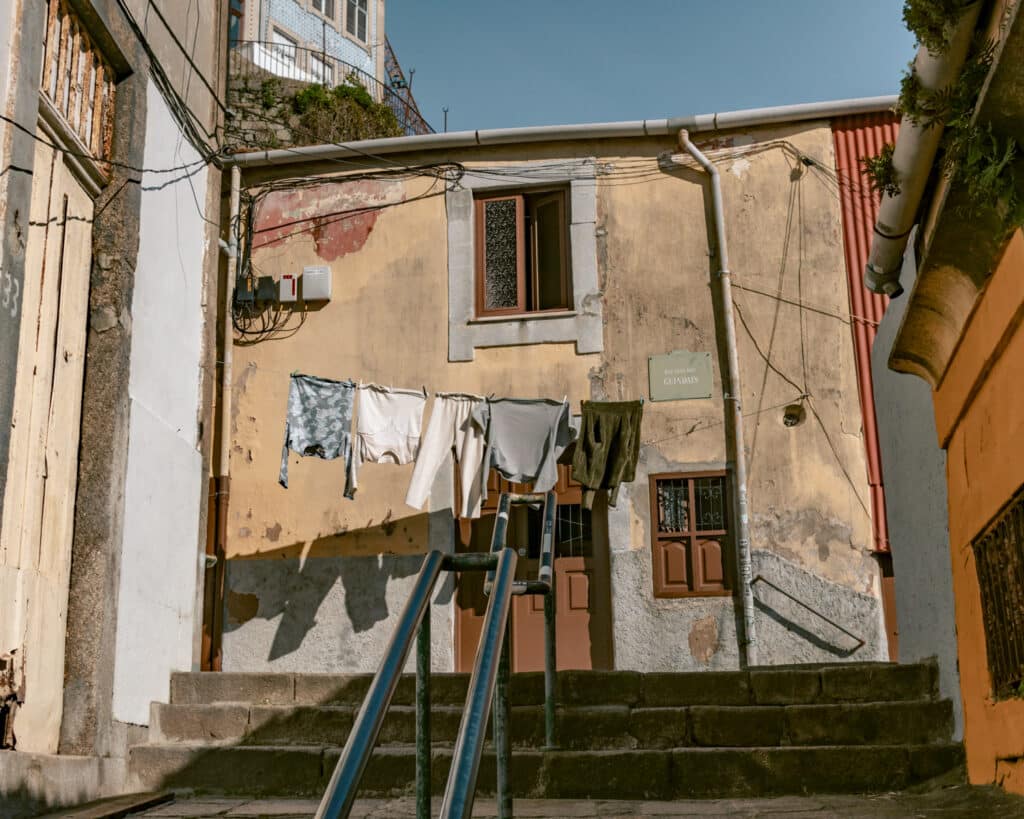 Portugal is picture-perfect. 
Peace, love, and exploring Portugal. 
Chilling with the castles and cliff-sides.
Where there's a will, there's a wave.
Being near the ocean is everything I need. 
I left my heart in Portugal. 
Today's good mood is sponsored by Porto.  
Portugal, I'm yours! 
It's a Porto thing, you wouldn't understand.
Portugal, you're too pretty!
I'll never get over the #views here. 
Made it to Portugal.
Portugal Puns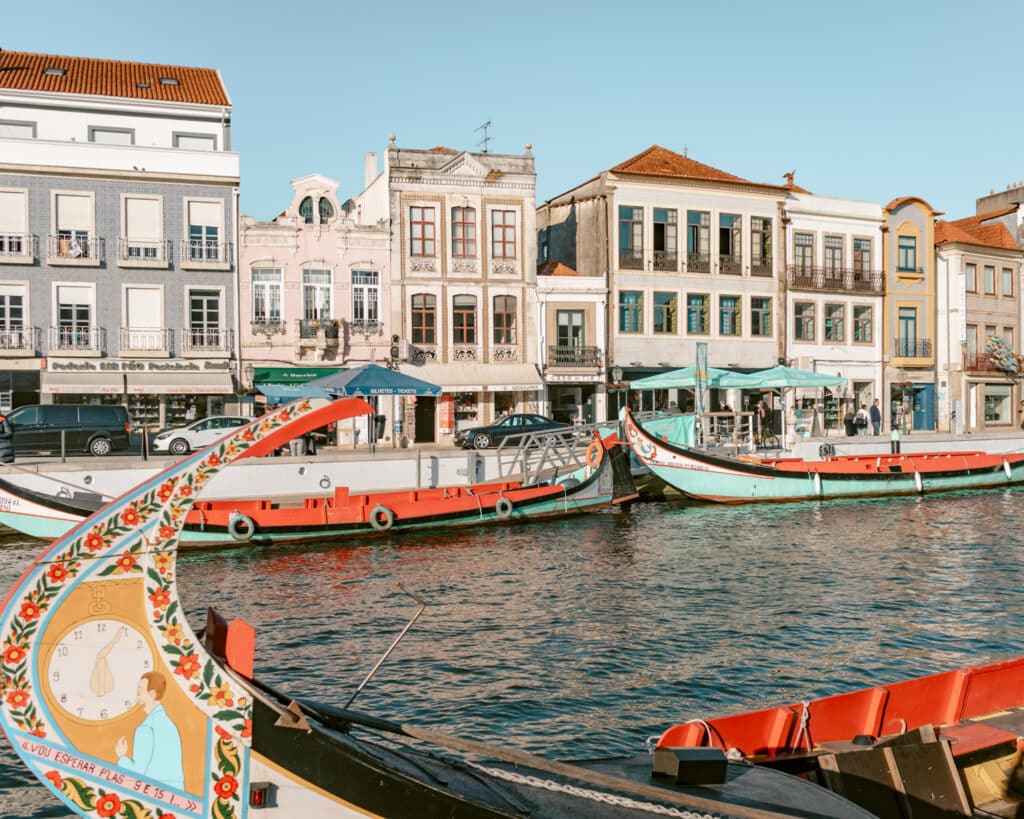 Did you know they don't have any ducks in Portugal? Only Portu-geese
What language did the first person in Portugal speak? – Portugoose. 
Coim-bros. 
Lisbon Voyage! 
And they lived happily Evora after. 
Do I look Fatima pants after all this delicious Portuguese food?
I have to use the Porto Potty. 
I just need someone to Lisbon to me. 
Tomar-ow creeps in this petty pace from day to day.
Lamego home, but I'll be back! 
Jerónimos!
I love traveling to Faro-way places. 
I crossed a Porto-l to another world. 
Looking forward to Tomar-ow. 
Portuguese wine doesn't have to costa lot to be high quality.
It would be a Sintra to miss out on this place!
I don't mean to Braga, but this is an amazing trip!
Don't hate the player, hate the de Gama.
Portugal towers over the competition.
If you like Pena-coladas. 
Don't look so Mouros.
More Portugal Travel Puns  
Un-tile we meet again. 
I have to check out the Joanina Library.
Portugal is da Bom Dia.
Ponte the ball. 
The Batalha is joined. 
You're wine in a million.
Portuguese food is just soup-er!
Portugal is tram-endous.
You really Bolsa-ed my argument.
Roca the Casbah.
A trip to Portugal is a bit Convent-ional.
Who's the Rossio? 
I hate to Praia, but I need that hot goss.
Fogo about it.
This vacation is so fun-icular.
Portugal Quotes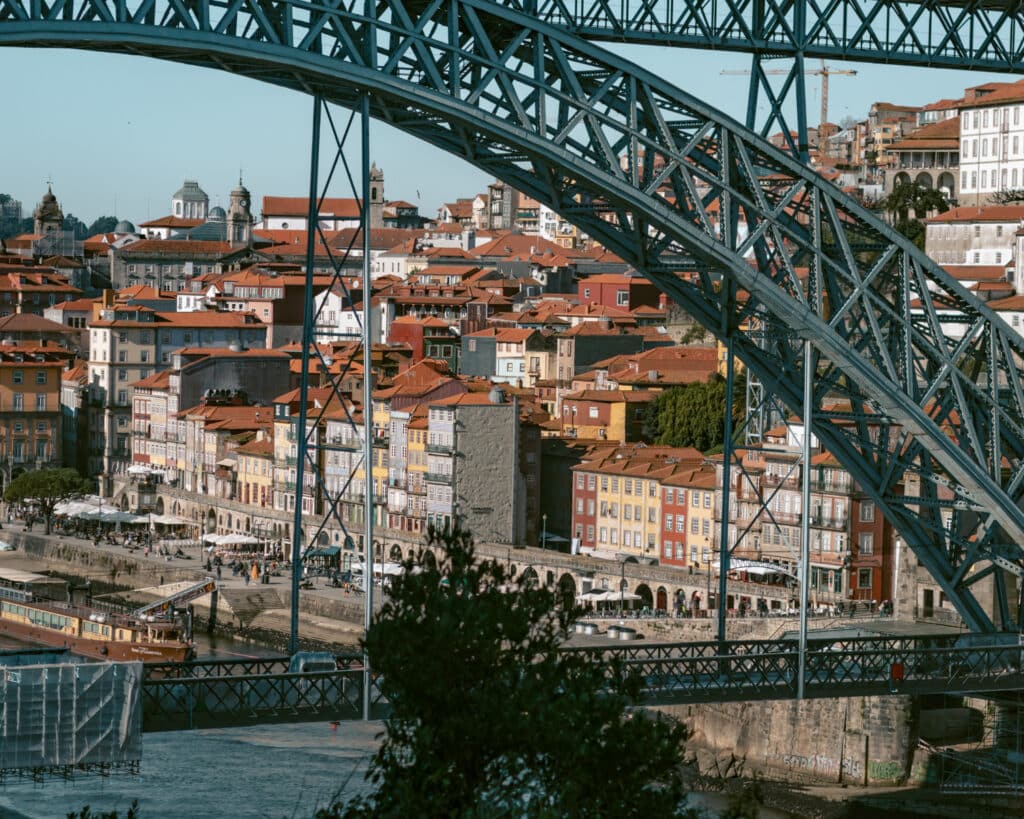 "Portuguese is cheerful and sweet, like a language of birds." – Paulo Rónai 
"If there is one portion of Europe which was made by the sea more than another, Portugal is that slice, that portion, that belt. Portugal was made by the Atlantic." – Hilaire Belloc
"But Portugal has a peaceful feel about it. I sit on the terrace overlooking the vineyard there and I feel cut off from the world. You need that sort of thing." – Cliff Richard
"Portugal is a high hill with a white watch tower on its flying signal flags. It is apparently inhabited by one man who lives in a long row of yellow houses with red roofs, and populated by sheep who do grand acts of balancing on the side of the hill." – Richard H. Davis  
"Wet or fine, the air of Portugal has a natural happiness in it, and the people of the country should be as happy and prosperous as any people in the world." – HG Wells   
"The first poem in The Beauty holds a woman in Portugal in a wheelchair singing, with great power, a fado. I have never seen this or heard of it, the image simply arrived. But surely such a thing has happened. And it matters to me that it has, or could." -Jane Hirshfield
"Oh, salty sea, how much of your salt Is tears from Portugal?" -Fernando Pessoa 
"My affection hath an unknown bottom, like the Bay of Portugal." – William Shakespeare "The Lisbon hub is important to Portugal, the country. That's not going to go away. It needs to be there. The country depends on tourism." – David Neeleman 
"I've got a place in Portugal, which I like very much, but I've just been working in Malaysia for five weeks. My family had a chance to come over and we really loved it, particularly the island of Pangkor." – Ian Rush 
Portugal Travel Quotes
"Any Portuguese town looks like bride's finery – something old, something new, something borrowed, and something blue." – Mary Mccarthy 
"It's a gorgeous country with all sorts of history. A lot of Europeans vacation in Portugal, but it hasn't really caught on with North Americans." – Melisse Gelula 
"I love white Portugal wine better than claret, champagne, or burgundy. I have a sad vulgar appetite." -Jonathan Swift 
"It was a terrible mistake to have been born in Portugal." – Marta Leite de Castro
"Portugal is a high hill with a white watch tower on it flying signal flags. It is apparently inhabited by one man who lives in a long row of yellow houses with red roofs and populated by sheep who do grand acts of balancing on the side of the hill." – Richard Harding Davis
"I've got two places I like to be. Portugal is one". – Cliff Richard
"I like to dream about Portugal, and it's less easy when you are there." -Maria de Medeiros
Funny Portugal Quotes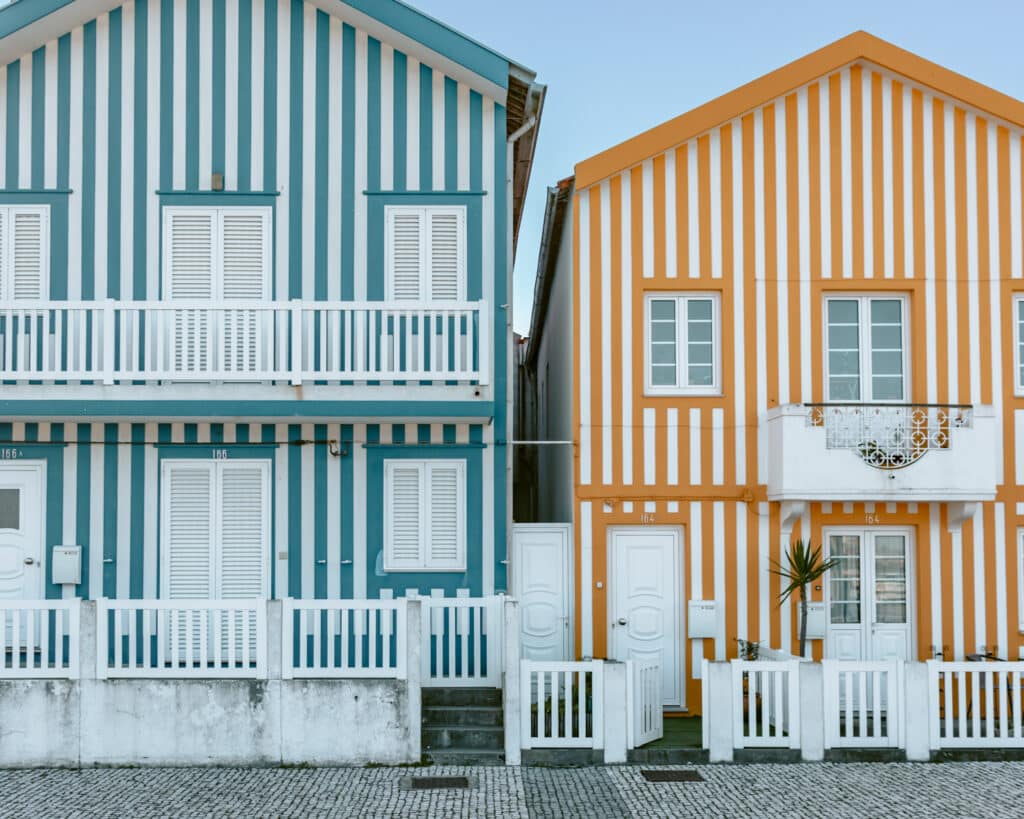 "I grew up in Portugal, and people there party 'til 7 or 8 in the morning." – Sara Sampaio 
"Portugal has a national team called Cristiano Ronaldo and a group of players who run after him." – Carlos Queiroz 
"Portugal has amazing seafood with all the eyeballs staring back at you." -Annie Wersching
"I had this aunt who had a career and traveled. She'd say things like, "When you go to college, I think we should go scuba diving in the summer. Scuba diving in Portugal is fabulous." And I'd be like, "Portugal! Holy cats!" -Geena Davis 
"I bought some land in Portugal, on the highest hill in Guimaraes, because I pictured that I wanted to build my house there. I said, 'What a perfect place this would be,' but I forgot to ask the council if I could build a house there. When I did, they said, 'No!' -Nuno Espirito Santo
"As we say in Portugal, they brought the bus and they left the bus in front of the goal." -Jose Mourinho 
"There are two kinds of persons who cannot be trusted in this world: the ones who do not greet you with a firm handshake and the ones who do not eat prawn heads." – Nelson Carvalheiro
"PORTUGUESE – n.pl. A species of geese indigenous to Portugal. They are mostly without feathers and imperfectly edible, even when stuffed with garlic." – Ambrose Bierce 
"Ultimately, I went to Portugal and stayed in this old monastery for weeks and ate fish and potatoes." -Jared Leto
"Oh, yeah, as a matter of fact, it is. I just became a Knight in Portugal, the Presidente gave me a special ball." – Steve Zissou 
"Portugal is still one of those places, where you can have a really great dinner out, which might cost $18 to $23 in Manhattan, only costs about $9 to $11 in Portugal." – Melisse Gelula
Portugal Instagram Captions Final Thoughts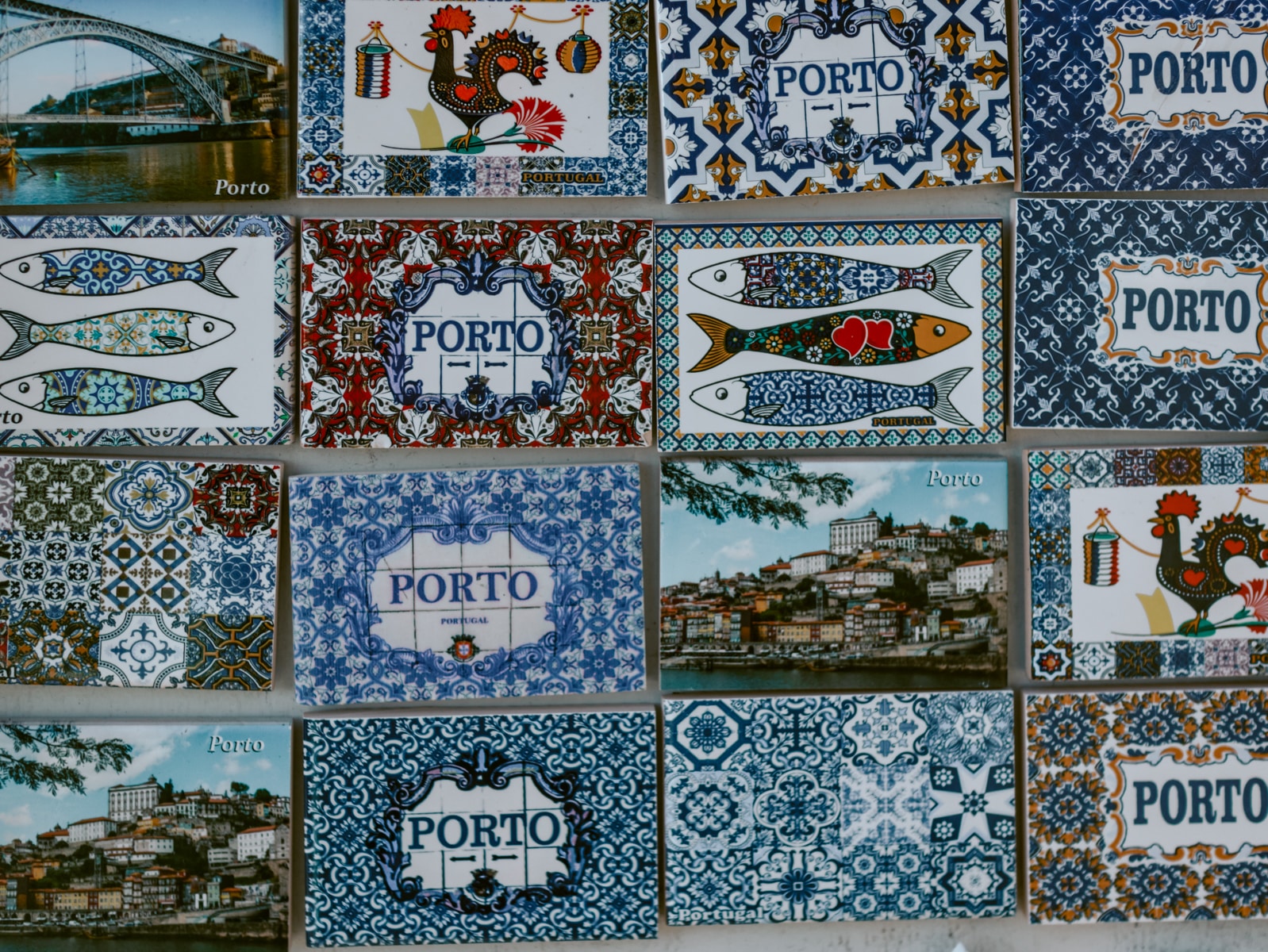 Well, that is all the Portal Instagram captions I have for you. Hope you enjoyed reading them as I did putting them together. Tell me in the comments below which of these quotes about Portugal, Portugal Instagram captions, and Portugal puns you loved the most. 
Visiting Portugal? Check out these posts for your visit:
Want more quotes? Check out these other posts:
Like this post on Portugal Instagram captions? Share it with others or pin it for later!