Ready for a fabulous adventure to one of the wealthiest cities in the states? I have listed some fabulous things to do in Naples to keep you entertained for your trip. This popular tourist destination has plenty of high-class shopping, an exquisite dining scene, and sugary sand beaches to soak up plenty of sun. 
Keep reading and get your exclusive list of the top Naples attractions. 
This article may contain affiliate / compensated links. For full information, please see our disclosure here.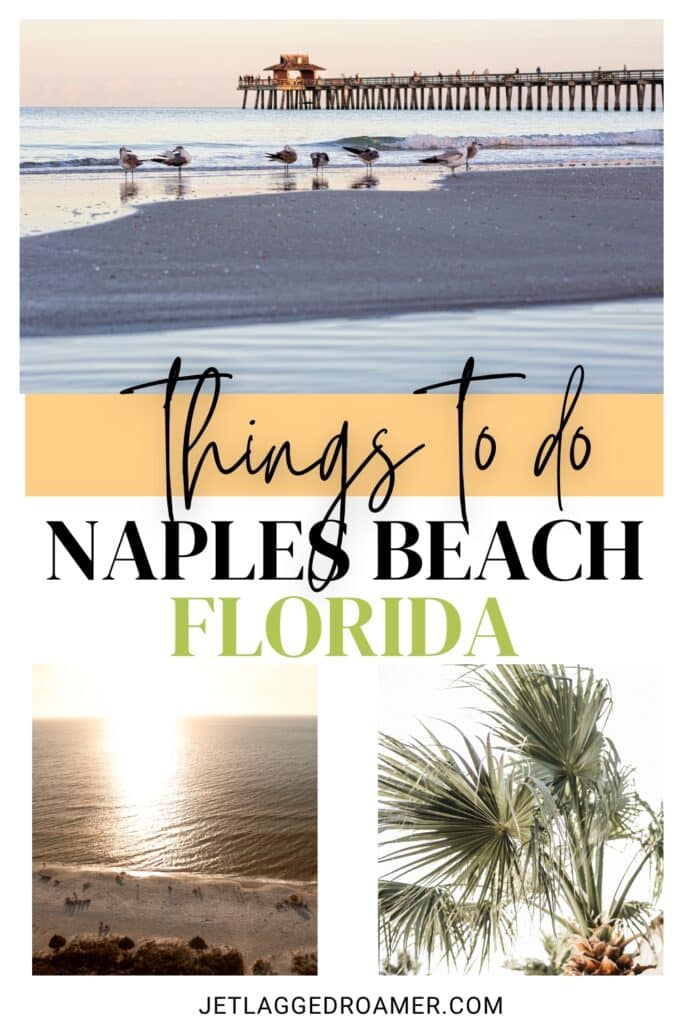 Visiting Florida? Check out these other posts:
Epic Things To Do In Naples
Spend Money At Naples Shopping District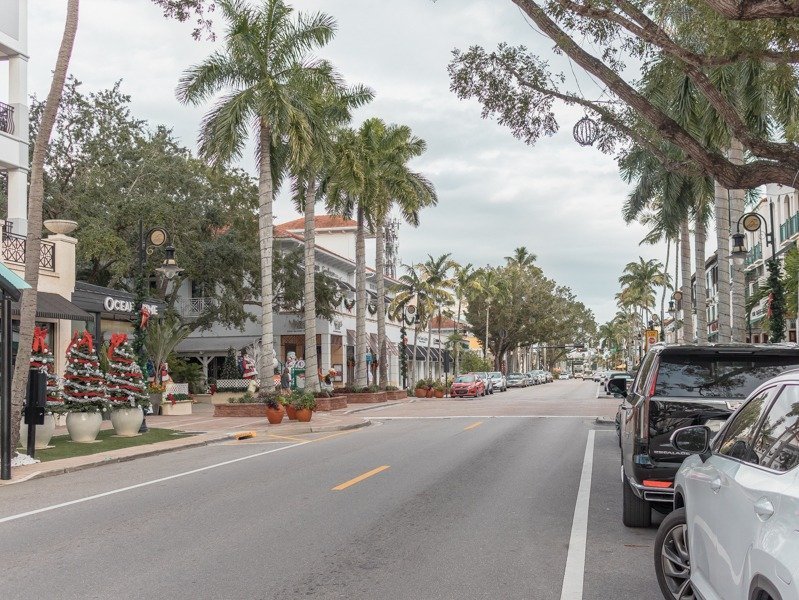 Go for a long walk along 5th Avenue South and 3rd Street South the most famous Old Naples attractions. This entertainment district has plenty of chic boutiques, jewelers, and upscale dining to browse. Although it may be a tad expensive it is one of the fun things to do in Naples and worth exploring. 
For those who develop an appetite during your stroll, they have many places to eat for a light snack or hearty meal. 
Hours: Walk 24/7
Admission: Free
Address: 5th Ave S, Naples, FL 34102 & 3rd Street S, Naples, FL 34102
Get Educated At Naples Botanical Gardens
Naples Botanical Garden is one of the fun things to do in Naples if you're traveling with kids. 
Off of Bayshore Drive, this 170 acres of lush greenery has over 1,000 native species and cultivated gardens. 
Get an educational experience learning about exotic plants and those native to the region in each themed garden such as Brazil, Asia, the Caribbean, and Florida. 
Related post: Florida Packing List
Browse The Many Farmer's Markets In Naples
One of the cool things to do in Naples is browsing the weekly farmer's markets. Third Street South Farmer's Market is a favorite of the Neapolitans and truly captures the essence of the city. This specific market is only open on Saturdays, so be sure to stop by if there. 
Get a Taste Of Naples At The Many Restaurants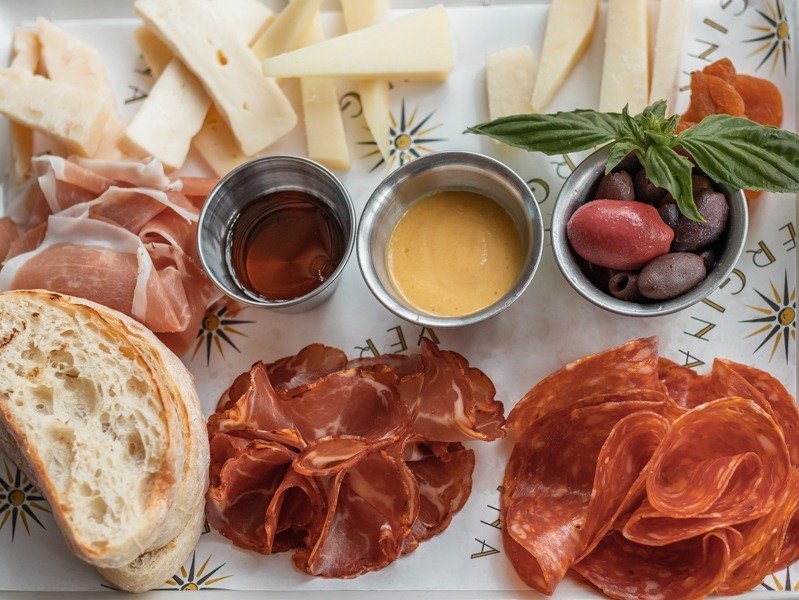 Naples has a very eclectic food scene. From fresh seafood, epicurean steak houses, and casual eateries find a sip and bite to please your palette. 
Below are some of my favorite places to go in Naples for a yummy meal:
Vergina– Italian | Address: 700 5th Ave S, Naples, FL 34102
Tacos &Tequila Cantina -Mexican | Address: 4834 Davis Blvd, Naples, FL 34112
Ocean Prime– Modern American | Address: 699 5th Ave S, Naples, FL 34102
Bar Tulia – Italian  | Address: 462 5th Ave S, Naples, FL 34102
Mediterrano – Mediterranean| Address: 336 13th Ave S, Naples, FL 34102
Watermarke Grill -Steakhouse | Address: 11280 Tamiami Trail N, Naples, FL 34110
Sea Salt–  Seafood  | Address: 1186 3rd St S, Naples, FL 34102
K-Rick Mexican Grill– Mexican | Address: 475 Bayfront Pl, Naples, FL 34102
La Trattoria– Italian | Address: 878 5th Ave S, Naples, FL 34102
Most restaurants close in Naples at 10 PM, so if you're a late diner like me make sure to go early enough so you don't miss dinner. 
Explore Naples By Taking A Hike
Go for a hike through nature in a lush terrain along boardwalk trails. Much wildlife can be spotted as native vegetation.
Corkscrew Swamp Sanctuary is one of the fun places in Naples to go for a hike, it's 30 miles from downtown Naples. 
Hours: Tuesday-Sunday 8 AM-3 PM, Sunday closed
Admission: General admission $17, children under 8 free
Address: 375 Sanctuary Rd W, Naples, FL 34120
Website: https://corkscrew.audubon.org/
Visit The Historic Naples Pier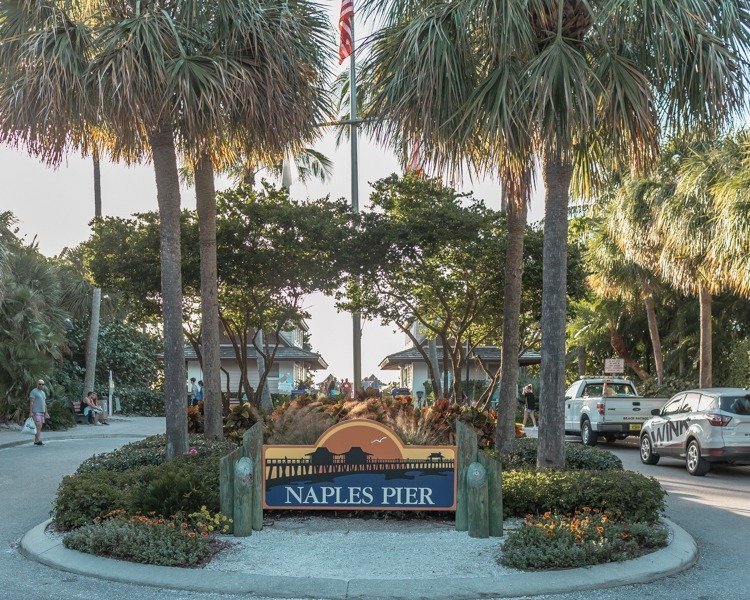 A favorite location for sightseers to view the Gulf of Mexico is the historic Naples Pier, which opened in 1889. 
Catch a golden sunset or fish at the pier are a few of the free things to do in Naples. 
Hours: 24/7
Admission: Free
Address: West end of 12th Avenue South
Website: N/A
Related post: Florida Captions
Go For A Paddle Around Naples
Try one of the top Naples activities on the water and go paddleboarding. Naples's pristine waters are so clear you can spot dolphins, manatees, and a variety of fish on your route. 
Go Shop At The Quirky Tin City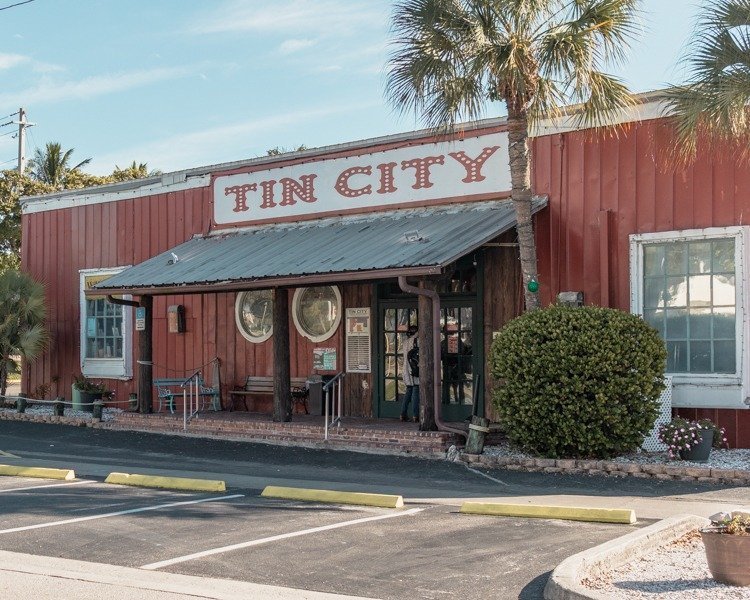 Tin City is a shopping center full of locally owned stores and one of the top Naples attractions that is a must-see. Full of bizarre bohemian-themed shops with locals crafts, bathing suits, shells, perfume, wine, and much more that will keep you busy shopping for a few hours.  
Spending a few hours at these waterfront shops is one of the unique things to do around Naples. 
See Naples By Taking A Boat Ride
All aboard! Hop on a vessel and go searching for dolphins, sunsets, or mansions. Naples has water that is hard to resist, thankfully, they have a wide selection of boat tours for a fun adventure.
Hang Out On The Beach
Naples is home to some immaculate beaches. Get sun-kissed or take a dip in the ocean in its warm pristine waters. 
Celebrating a sunset with a picnic at the beach was my favorite Naples activity during my visit. 
Say Hi To The Animals At The Naples Zoo
One of the fun things to do in Naples with kids is to visit the Naples Zoo at Caribbean Gardens. 
Spanning 43- acres, this zoo has over 70 animal species to explore such as felines, apes, honey badgers, and critters indigenous to Florida like the toothy alligators. 
Naples Zoo also has interactive activities for kids such as hand-feeding the giraffes. 
Hours: Daily 9 AM-4:30 PM
Admission: Here you can purchase your tickets in advance
Address: 1590 Goodlette-Frank Rd, Naples, FL 34102
Website: https://www.napleszoo.org
Hit Some Golf Balls
Tee-up in Naples is also known as the golf capital of the world. There are 30 public 18-hole golf courses in the Naples area. Some of the top golf places to go in Naples are listed below. 
Naples Grande Golf Club | Address: 7335 Premier Dr, Naples, FL 34105
Tiburon Golf Club, Black Course | Address: 2620 Tiburon Dr, Naples, FL 34109
Tiburon Golf Club's Gold Course | Address: 2620 Tiburon Dr, Naples, FL 34109
TPC Treviso Bay | Address: 9800 Treviso Bay Blvd, Naples, FL 34113
Get Artsy At Von Liebig Art Center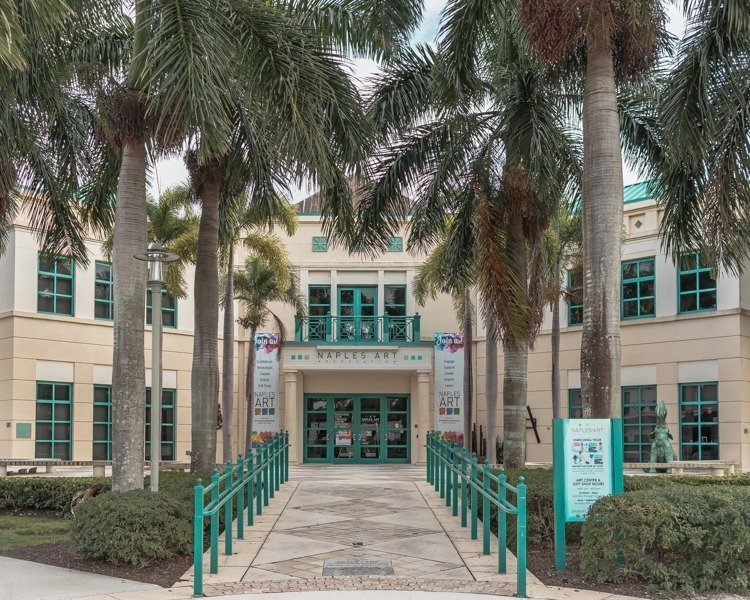 The von Liebig Art Center is a 16,000-square-foot cultural gem in downtown Naples off Park Street. Home to the Naples Art Center, this building is 2-stories full of galleries, exhibitions, and impressive displays with works from local artists. 
The facility has a variety of art classes for children and adults, monthly workshops, lectures, and festivals.  
Hours: Monday to Saturday 10 AM-4 PM, Sunday 12 PM-4 PM
Admission: Free
Address: 585 Part St, Naples, FL 34102
Website: https://naplesart.org/
Related post: Where To See Flamingos In Florida
Information To Know For Your Visit To Naples, Flolrida
When To Visit Naples
Places in South Florida run on seasons. When you should visit Naples depends on your budget and weather preferences. 
High season in Naples runs from December to March and the weather is less humid and temperatures stay below the 80s. Hotel prices tend to peak around this time of year. If you are wanting to spend less money and avoid crowds then I suggest avoiding Naples during these months. 
Hurricane season in Florida begins in June and runs through October. Central and South Florida tend to get hit with tropical storms and hurricanes during these months. Expect heavy rain periodically every day which can hinder your visit. 
April, May, and September through November would be good months to plan a visit to Naples. Season has ended and the temperatures are so hot. 
How To Get To Naples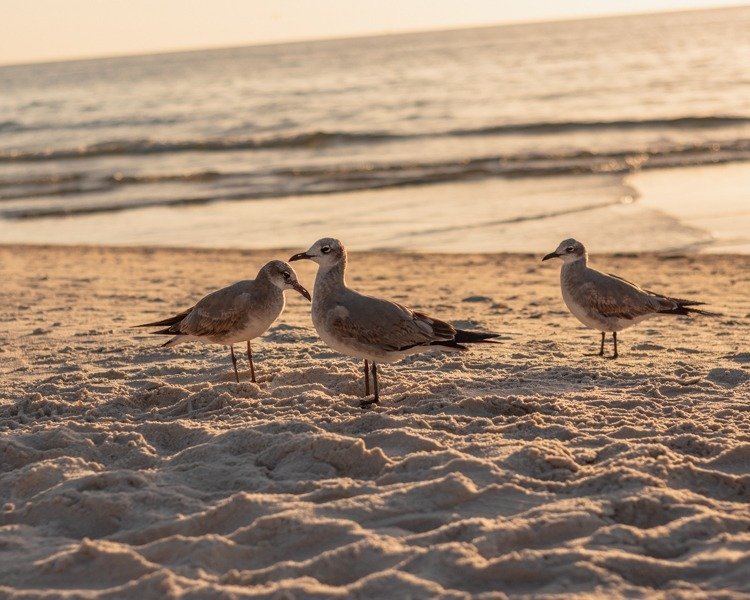 You can get to Naples by car or plane easily. 
Plane- If flying to Naples, Southwest Florida International Airport (RSW) is the closest airport and only a 30-minute drive north of Naples. You can take an Uber, or cab, or rent a car to get to town. 
Car- If you are coming from another city in the sunshine state such as Miami, Delray Beach, Fort Lauderdale, or Key West you can drive and reach Naples in less than 3 hours depending on traffic.
Where To Stay In Naples
Naples has many hotels suitable for any budget. If possible I suggest staying close to 5th Avenue since it is a walkable distance to many restaurants and the beaches. 
Below you can check hotels and accommodations within your price range.
How To Get Around Naples, Florida
There aren't many options for getting around Naples,  it's a large area so I highly suggest renting a car. Uber and Lyft are available in the city, however, they can quickly add up during your visit. Save yourself some cash and get a rental. 
If you plan on staying in the popular downtown area only, then renting a bicycle and walking should suffice during your visit. 
Things To Do In Naples Final Thoughts
Hopefully, you find this list of things to do in Naples helpful. I believe you will find this charming and quaint town to be a nice relaxing getaway. Enjoy and have a safe trip!
Fancy a day trip while in Naples? Check out my related posts for great places to visit for a short adventure.
Like this post on things to do in Naples, Florida? Share it with others or pin it for later!