Need some Argentina captions? With its vast subtropical wetlands, snow-capped mountains, and sprawling vineyards, this country can leave you speechless. But, don't worry, I have curated a list of the best Argentina puns, Argentina quotes, Argentina captions for Instagram, and Buenos Aires captions. 
So grab your glass of Malbec, relax, and let's begin with this exceptional list of Argentina captions. 
This article may contain affiliate / compensated links. For full information, please see our disclosure here.
Other posts you may use while visiting Argentina:
Argentina Captions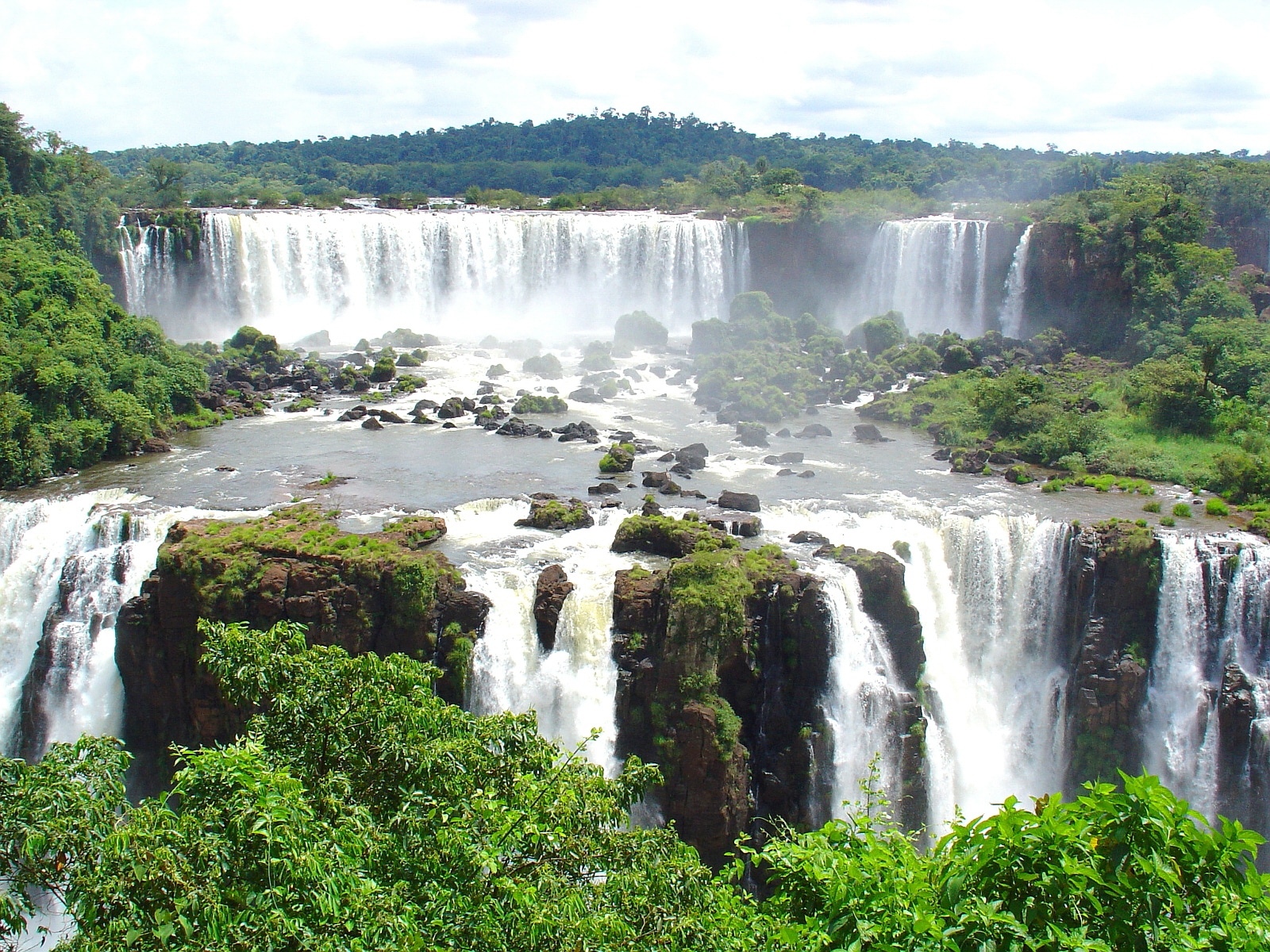 These Argentina captions will surely capture all the beautiful photos you take while visiting. 
I know exactly where my heart is: Argentina.
On the search for the best asado in Argentina. 
Take me to Argentina. 
I followed my heart and it lead me to Argentina. 
I've got a crush on Argentina. 
To Argentina with love. 
BRB, catching a flight to Argentina. 
Argentina Captions For Instagram 
Oh darling, why don't we just stay in Argentina. 
Argentina's capital is a blend of old world charm and modern energy. 
Sipping on some delicious Argentine wine in the land of steak and Malbec. 
Dear Argentina, I will never get over you. 
Say "yes" to Argentina.
Argentina Quotes 
"Obviously, if I'm in Argentina, I'm going to have a steak, but I don't love meat, really. I always think about where the food came from and who had to get it."- Julia Stiles 
"Argentina is immensely better with him than without him. They should be proud to have Messi in their national team."- Jordi Alba
"The tango is really a combination of many cultures, though it eventually became the national music of Argentina."- Yo-Yo Ma
"Publicly, I've never talked about Argentina."- Jose Mujica 
"I had watched for many years and seen how a few rich families held much of Argentina's wealth and power in their hands. So Peron and the government brought in an eight hour working day, sickness pay and fair wages to give poor workers a fair go."- Evita Peron
"Argentina is amazing."-Arjun Kapoor 
"If I could apologise and go back and change history I would do. But the goal is still a goal, Argentina became world champions and I was the best player in the world."- Diego Maradona
Related post: Best Cities In South America
Argentina Puns And Buenos Aires Puns
Argentina is surprisingly cold, it's bordering on Chile. It takes two to Tango.
I'm stuffed (like an empanada) with love for Argentina.
Getting Messi in Buenos Aires. 
Having an en-fun-ada time in Buenos Aires. 
Feeling tango-tastic in the city that never sleeps.
Buenos Aires Captions 
It feels good to be lost in Buenos Aires. 
Dear Buenos Aires, I will never get over you. 
I love places that make you realize how tiny you and your problems are. 
People never forget two things: their first love and their first day in Buenos Aires. 
Daydreaming in Buenos Aires. 
Every corner of Buenos Aires has a story to tell. 
I could watch the sunset over Buenos Aires for hours.
Splash into the bright colors of Buenos Aires.
Discovering the rich culture and history of this beautiful city.
Don't listen to what they say, go and see it for yourself. 
There's no time to be bored in a world as beautiful as this. 
If you follow your heart just right, it will get you to Buenos Aires. 
Taking in the breathtaking architecture of Buenos Aires. 
Immersing myself in the rich art and music scene of Buenos Aires.
From now on sweet dreams are made of empanadas and sight-seeing in Buenos Aires. 
Related post: Things To Do In Buenos Aires, Argentina
Short Buenos Aires Captions 
Just a girl who loves Buenos Aires. 
From Buenos Aires with love. 
Collecting moments in Buenos Aires.
Buenos Aires is bursting with color.
Take me to Buenos Aires. 
Vitamin SEA in Buenos Aires
Beautiful Buenos Aires! 
Book lovers love Buenos Aires.
To Buenos Aires with love.
Tango with me in Buenos Aires. 
Say "yes" to Buenos Aires.
Living it up in the city of tango and soccer.
Falling in love with the vibrant streets of BA.
Eternal summer vibes in Buenos Aires.
Collecting moments in Buenos Aires. 
Don't be a tourist, be a traveler. 
The Paris of South America. 
Funny Buenos Aires Captions 
I want someone to look at me the way I look at Buenos Aires. 
Here for the views and empanadas. 
BRB, catching a flight to Buenos Aires. 
Enjoying life one empanada at a time. 
The only thing I love more than traveling is eating. So why not do both at the same time?
Buenos Aires Quotes 
"Buenos Aires is a city that needs an exclamation point after its name. And maybe all caps. BUENOS AIRES! seems to capture the city's exuberant, exhausting and beautiful urban buzz." – Annie Fitzsimmons  
"The Tango is the natural pulse of Buenos Aires." – Leopoldo Marechal
"Buenos Aires is easily one of the most stylish cities in the world with its eclectic collection of neighborhoods, each with its own unique charm." – Ben Elliot 
"The two cities I've found very hard to leave in my life were New York and Buenos Aires." – JJ Feild 
"I am completely enamored with the city of Buenos Aires. Is there a word for loving something, finding it beautiful and completely unique, just for being what it is?" – Joy Jones
"Without the streets or dusks of Buenos Aires, a tango cannot be written." – Jorge Luis Borges
"I had to live my life, and to do that I needed to go to Buenos Aires." – Romina Paula 
"Buenos Aires is a great city for the visitor who enjoys a bit of hip, a bit of grit and a whole lot of street art." – Unknown 
"Buenos Aires seems to be a place where people come to figure their lives out." – Unknown
"Buenos Aires. I'm new, I wanna say I'm just a little stuck on you. And if ever I go too far, it's because of the things you are. Beautiful town, I love you." – Madonna
"They say if you come to Buenos Aires and you haven't danced tango, then you haven't been to Buenos Aires!" – Emiline Fara 
"Buenos Aires is a city which will win your heart, and once you visit you'll never want to leave." – Unknown
"Argentina is a powerhouse in soccer."-Mario Kempes 
"Latins are tenderly enthusiastic. In Brazil they throw flowers at you. In Argentina they throw themselves."- Marlene Dietrich
You may enjoy: Sunset Captions For Instagram
Argentina Captions Conclusion
Well, that's a wrap on your Argentina captions. I hope you enjoyed these captions as much as I did visiting this country. Which one of these Argentina puns, Argentina quotes, Argentina captions for Instagram, and Buenos Aires captions was your favorite? Let me know in the comments below!
Also, you may enjoy my post on things to do in Buenos Aires, Argentina when visiting this beautiful country.
Love quotes? Check out these other posts for Instagram captions: 
Like this post on Argentina captions? Share it with others or pin it for later!