On the hunt for some fun Seattle captions? No need to look any further. Here I have personally curated a list for you of the top Seattle Instagram captions to capture your clicks. These quotes about Seattle are perfect for all the photos you capture during your visit to Seattle. 
You can easily use any of these Seattle captions on your Instagram before posting. 
So without further ado keep reading and get your fill on some of the best Seattle puns and Seattle quotes for Instagram. 
Be sure to check out my Seattle itinerary for the best spots to explore in Emerald City. Also, here are some cool day trips from Seattle worth visiting.
This article may contain affiliate / compensated links. For full information, please see our disclosure here.
Love Instagram captions? Check out these quotes from other cities and states in the USA:
Best Seattle Instagram Captions 
Dear Seattle, I'll never get over you.
You'll find me in Seattle.
Seattle is a way of life. 
Any day spent in Seattle is a great day.
I'm in love with this city. 
I really like Seattle. 
There's nowhere better on a rainy day than Seattle.
Singing songs to Seattle.
Let's get lost in Seattle.
See you in Seattle. 
Sleepless in Seattle.
Going the extra mile. 
Proud Seattleite.
Best Quotes About Seattle 
"Seattle is for people who love culture, but refuse to sacrifice their wild nature to attain it."– Kimberly Kinrade 
"It's like a hypnotist put everyone from Seattle into a collective trance. 'You are getting sleepy, when you wake up you will want to live only in a Craftsman house, the year won't matter to you, all that will matter is that the walls will be thick, the windows tiny, the rooms dark, the ceilings low, and it will be poorly situated on the lot."- Maria Semple
"Seattle is beautiful. You look at the sky and it's one of the most beautiful skies in the world, and then there's the Puget Sound, which will hurt you, if you fall into it, but it's also beautiful. Seattle is a city of contradictions. Within the same city, there's darkness and light."- Veena Sud
"Seattle is not an overly friendly city. It is a civil city, but not altogether friendly. People from outside mistake the civility for friendliness. Seattle is full of people who have their own lives to live. They won't waste their time being friendly. But they are civil." – Jonathan Raban
"The sky in Seattle is so low, it felt like God had lowered a silk parachute over us. Every feeling I ever knew was up in that sky. Twinkling joyous sunlight; airy, giggle cloud wisps; blinding columns of sun. Orbs of gold, pink. flesh, utterly cheesy in their luminosity."-Maria Semple
"You know you're from Seattle when even amid perhaps the worst crisis you've ever faced, you can still appreciate a sunny day."-Melanie A. Smith
"When I grew up in Seattle, by the way, in the 70's, it was a fishing village. There were loggers and fishers and my dad had a sewer company and it wasn't the way Seattle is now. Culturally, it was very different back then."- Rainn Wilson
"At night, what you see is a city, because all you see is lights. By day, it doesn't look like a city at all. The trees outnumber the houses. And that's completely typical of Seattle. You can't quite tell: is it a city, is it a suburb, is the forest growing back?"- Jonathan Raban
"Seattle has unleashed this weird phenomenon on the world called the coffee shop. And the coffee shop, thanks to Starbucks, is the place where socially isolated, lonely, needy people gather together to ignore one another."- Mark Driscoll
"When you fly to Seattle on a clear day, it appears that there's more water than land. It is a city on and of the water."-Allen Cox
Seattle One Liners 
Exploring the Emerald City. 
You can find my heart where I left it: in Seattle.
Now I see why they call it the Emerald City.
Seattle isn't just a place, it's a way of life.
Seattle is always a good idea. 
Seattle always sounds like a great idea.
Seattle, you are on my mind.
In Seattle, anytime is coffee time.
You bring the sunshine to Seattle.
Short Seattle Captions 
I left my heart in Seattle. 
Meet me in Seattle. 
Live, love, Seattle. 
Seattle state of mind.
Rain.Coffee.Repeat.
You had me at Seattle. 
Sleeveless in Seattle.
Home is where Seattle is.
Living the Seattle life. 
Seattle days and sunny rays.
Got coffee?
Seattle is my therapy.
Short Seattle Quotes For Instagram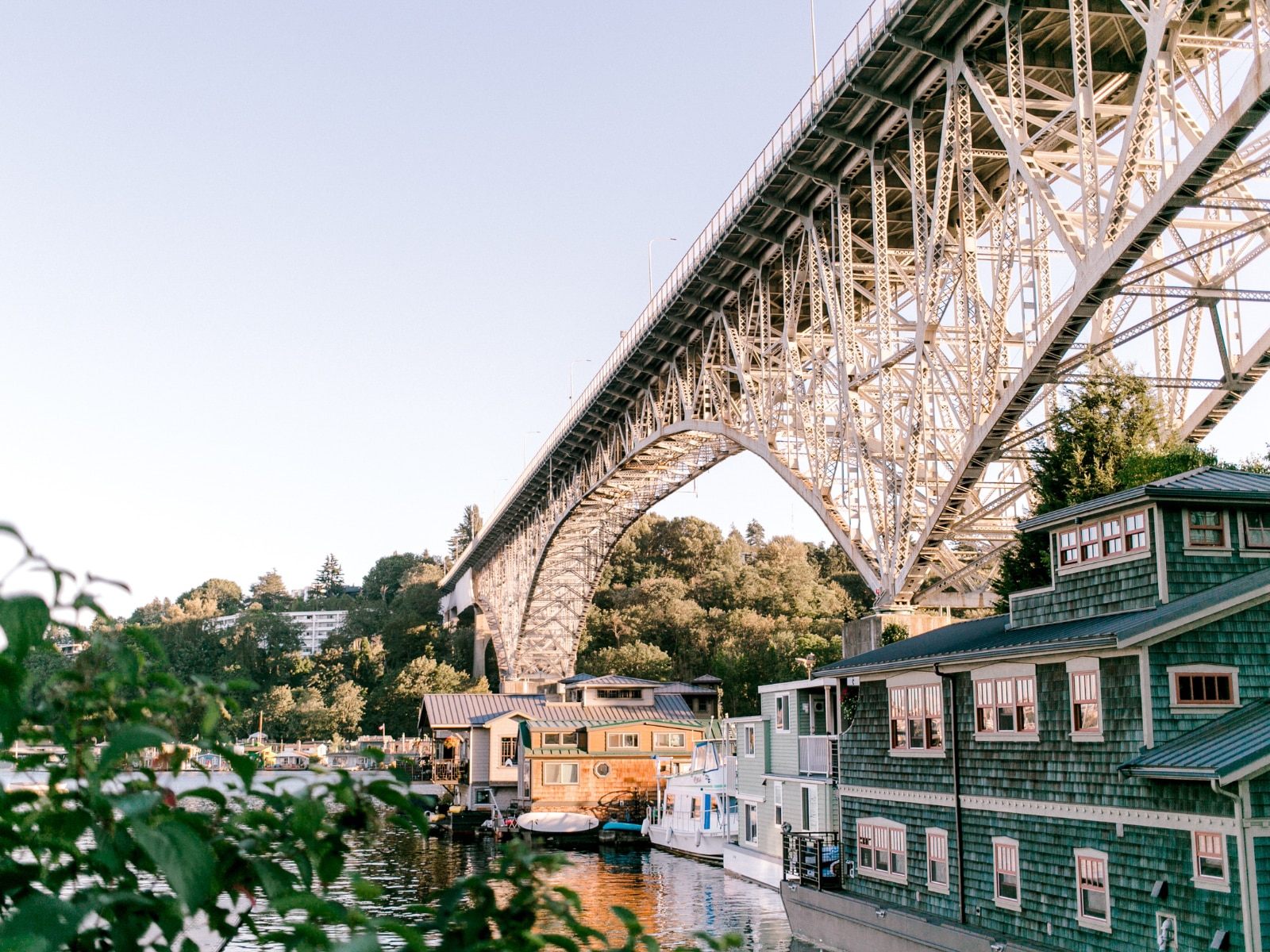 "Seattle has one season: rain."– Tracy Gordon  
"Unfortunately Seattle is my muse, for the better or worse of Seattle – I'm not sure."- Maria Semple  
"It's hard not to fall in love with Seattle on a beautiful summer's day."- Robert Spector
"Summer in Seattle allows me to indulge in some of the region's top culinary delights." -Tom Douglas   
"The bluest skies you've ever seen in Seattle."- Perry Como
"We all came to Seattle in hopes of building better lives. No one said we wouldn't have to struggle first."- Regina Scott 
"Earth does not belong to us; we belong to the earth. Take only memories, leave nothing but footprints."- Chief Seattle
"Seattle is this curious liberal island."-Jonathan Raban
"Seattle isn't really crazy anymore. It's a big dot-com city." – Kristi Novoselic
"I love Seattle. I couldn't be anywhere else."- Lauren Jackson
"I have a fond place in my heart for Seattle." -Magic Johnson
"In Seattle, we live among the trees and the waterways."-Garth Stein
"Seattle was a rabid film town in the 70s and 80s because it rained so much."- John Requa
Instagram Captions About Seattle 
It rains nine months a year in Seattle. 
There's no problem so big that Seattle can't solve it.
This is Seattle. Where is my coffee? 
Like a summer night in Seattle, when you kiss me under the moonlight.
The Pacific Northwest is for the coffee junkies. 
Follow your heart, even if it takes you all the way to Seattle.
Seattle Captions For Instagram 
Catch me in Seattle. 
I fell in love. His name is Seattle.
Never dream for success, but work for it in Seattle.
Good morning Seattle. 
Seattle, Seattle, be still my heart.
Seattle is calling, and I must go.
Got over my fear of needles by visiting Seattle.
You're not awake in Seattle if you hadn't had your coffee.
Home is where the heart is. And mine is in Seattle.
Funny Seattle Instagram Captions
Coffee and Seattle are my two favorite things. 
A little rain never hurt anybody. 
It's always sweater weather in Seattle. 
I love you like the rain loves Seattle
Stuck on you. 
I love you like the rain loves Seattle.
Puget it now? 
Living in Seattle is like being in love with a beautiful woman who's sick all the time.
You can't buy happiness, but you can buy a plane ticket to Seattle which is pretty much the same thing.
Knock, knock. Who's there? Seattle Washing. Seattle Washing who? Seattle, Washington
The tourism people have given Seattle the name of Emerald City which, of course, virtually everyone ignores.
In Seattle, it's a good thing when it rains on our parades.
Something's fishy here at Pike Place.
Funny Seattle Puns 
It's always Rainier over Seattle. 
Needle-less to say, I love Seattle's skyline. 
Seattle is one Amazon city. 
It's all just fun and gums. 
You always said Seattle was beautiful, now I'm Bellevue.
Spacing out in Seattle. 
It's time to Se-attle.
Hello Seattle, I am a mountaineer.
Wheel-y love Seattle. 
When it's raining cats and dogs, and you step in a poodle.
Chew make me happy.
Seattle, Alki you later.
Seattle, won't chew be mine?
Don't Seattle for anything less than perfect
I really, Chihuly love Seattle
Seattle's coffee scene is a thing of brew-ty.
Seattle is more than it ap-piers. 
I can't stop talking about a-boat Seattle!
Seattle, I chews you.
Famous Seattle Quotes 
"In Seattle, we live among the trees and the waterways, and we feel we are rocked gently in the cradle of life. Our winters are not cold and our summers are not hot and we congratulate ourselves for choosing such a spectacular place to rest our heads."– Garth Stein 
"To some extent, Seattle remains a frontier metropolis, a place where people can experiment with their lives, and change and grow and make things happen."– Tom Robbins 
"Seattle has been chosen America's best in many categories-including the best bicycling city, the most livable, best city to locate a business, best hotels, and the best place to visit."– Ray Chatelin
"In Seattle, you haven't had enough coffee until you can thread a sewing machine while it's running."- Jeff Bezos
"My wife and I just prefer Seattle. It's a beautiful city. Great setting. You open your front door in the morning and the air smells like pine and the sea, as opposed to bus exhaust." – Ron Reagan
 "Hovering over me was the Chihuly chandelier. Chihulys are the pigeons of Seattle. They're everywhere and even if they don't get in your way, you can't help but build up a kind of antipathy toward them."- Maria Semple
"Your friends in Seattle are downright Canadian in their niceness. None of you has a cell phone. The girls wear hoodies and big cotton underpants and walk around with tangled hair and smiling, adorned backpacks."-Maria Semple
"Seattle is like a global gumbo, a melting pot with all kinds of people the rich, the poor, white people, some Chinese, Filipino, Jewish and black people they're all here." – Quincy Jones
"I miss Seattle a lot. It was my first city that I lived in on my own. It was a great city to play for… in the back of my mind, I still have a thing for Seattle and always am going to remember what they've done for me." – Kevin Durant 
"And it'd be very hard to make up something as strange as the Dutch tulipmania in the seventeenth century, for example. Or the mysterious case of Thomas Clapper. Or the entire civic history of Seattle, Washington."- Stephen Briggs
"Seattle, the mild green queen: wet and willing, cedar-scented, and crowned with slough grass, her toadstool scepter tilted toward Asia, her face turned ever upward in the rain; the sovereign who washes her hands more persistently than the most fastidious proctologist."- Tom Robbins
"Simply as a writer of books, I'm thrilled and proud that Seattle should have raised, on a public vote, sufficient money to build a central library, and moreover to rebuild every other library in the city: 28 of them."- Jonathan Raban 
"I really enjoy doing theater, but doing theater in Seattle is like dropping a brick in a bottomless well. It's gratifying, but it's almost like doing radio. It's ephemeral."- Dan Savage
"Seattle was built out on pilings over the sea, and at high tide, the whole city seemed to come afloat like a ship lifting free from a mud berth and swaying in its chains."- Jonathan Raban
More Seattle Quotes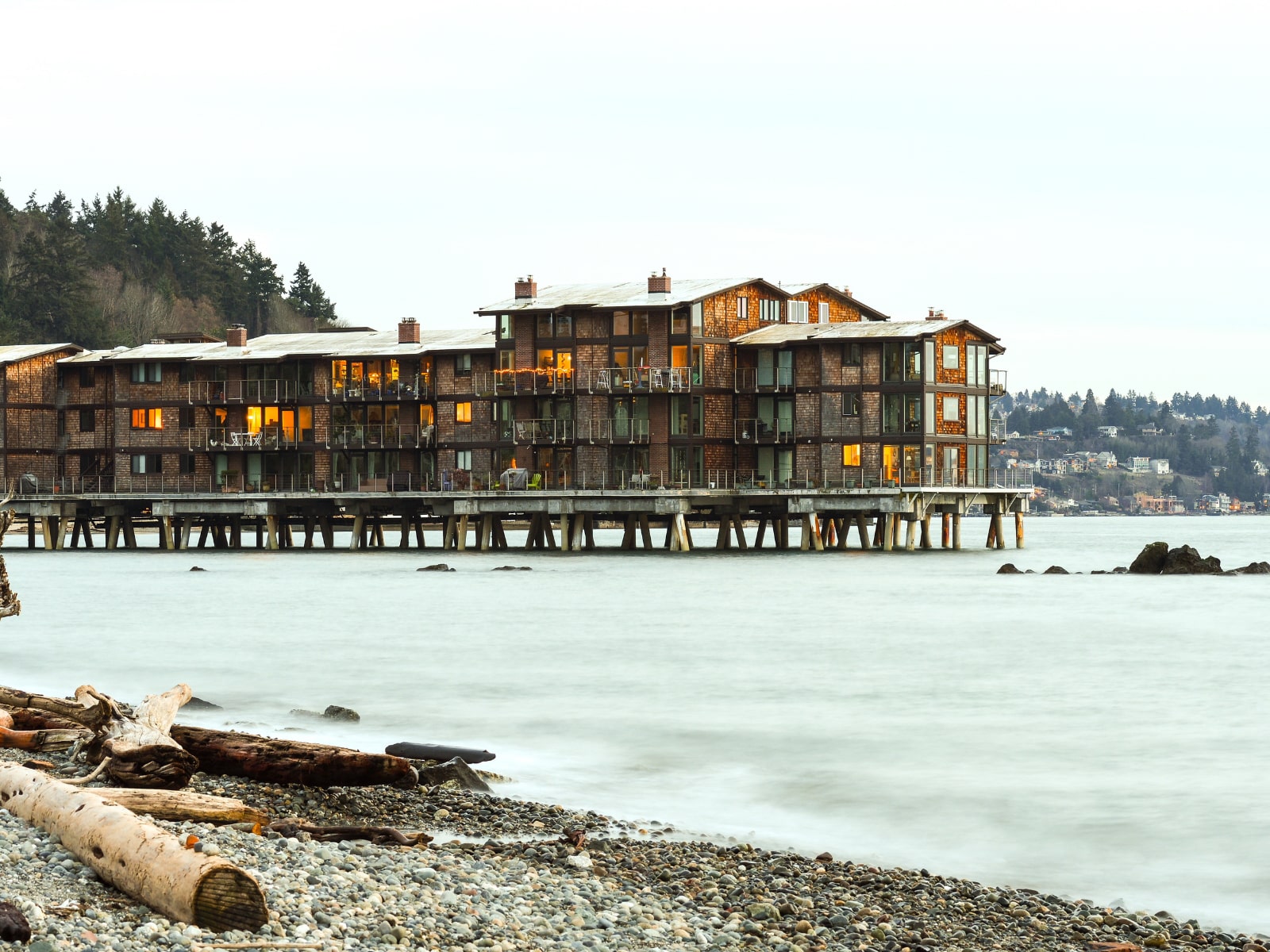 "I've been through WTO riots in Seattle, massive earthquakes, major floods… forest fires. I just try to be as even-keeled and calm as possible."- Gary Locke 
"On the mainland, a rain was falling. The famous Seattle rain. The thin, gray rain that toadstools love. The persistent rain that knows every hidden entrance into collar and shopping bag. The quiet rain that can rust a tin roof without the tin roof making a sound in protest. The shamanic rain that feeds the imagination. The rain that seems actually a secret language, whispering, like the ecstasy of primitives, of the essence of things."- Tom Robbins
"He was actually quite fond of Seattle's weather, and not merely because of its ambivalence. He liked its subtle, muted qualities and the landscape that those qualities encouraged if not engendered: vistas that seemed to have been sketched with a sumi brush dipped in quicksilver and green tea. It was fresh, it was clean, it was gently primal, and mystically suggestive."- Tom Robbins
 "I think it's evident that expensive neighborhoods in Seattle are surrounded by natural beauty. That elevates city life. So if we can make cities more attractive in the long run, we can be smarter about issues like development, zoning, and economics."- Stone Gossard
"Simply as a writer of books, I'm thrilled and proud that Seattle should have raised, on a public vote, sufficient money to build a central library, and moreover to rebuild every other library in the city: 28 of them."- Jonathan Raban
"All I really had was a suitcase and my drums. So I took them up to Seattle and hoped it would work."- Dave Grohl 
"Everyone in Seattle is a total pussy when it comes to snow. The whole city shut down, the place looked like an apocalyptic movie."- Hamilton Leithauser 
"In Seattle, I soon found that my radical ideas and aesthetic explorations, ideas and explorations that in Richmond, Virginia, might have gotten me stoned to death with hush puppies, were not only accepted but occasionally applauded."- Tom Robbins
"She was back in western Washington state, where rain was so prevalent that a day of sunshine was the lead story on the local news."- Susan Mallery
Seattle Instagram Quotes From Songs 
"Welcome to Seattle."- Boom Bap Project 
"The bluest skies you've ever seen in Seattle. And the hills the greenest green in Seattle. Like a beautiful child growing up free and wild. Full of hopes and full of fears. Full of laughter full of tears. Full of dreams to last the years in Seattle"- Perry Como, 'Seattle'
"September in Seattle. waiting on a train I smoked my last cigarette. Standing in out of the rain."- Shawn Mullins, 'September in Seattle' 
"In her false witness. Hope you're still with us to see if they float or drown. Our favorite patient."- Nirvana, 'Frances Farmer Will Have Her Revenge On Seattle'
"Summer in Seattle."- Laurie Lewis Quintet, 'Summer in Seattle' 
"Like a summer night in Seattle. When you kiss me under the moonlight. Let the raindrops fall all around us, as I sail in the wake of your love."- Jenna Drey 
"Hello Seattle, I am a cold seahorse. Feeling warm in your sand I sing about the tide and the ocean surf. Rolling in the evening breeze."- Owl City, 'Hello Seattle'
Seattle Captions Conclusion
Hope you enjoyed this list of all the top Seattle captions I put together. With this list, you are bound to find the perfect quotes about Seattle, Seattle puns, and Instagram captions for Seattle for your photos. Which of these 134 Seattle captions was your favorite? Let me know in the comments below!
Also, if you're not sure what to do during your visit, check out my Seattle itinerary and day trips from Seattle ideas!
Love quotes? Check out these other posts for Instagram captions: 
Like this post on Seattle captions? Share it with others or pin it for later!